For a farm stay in Assisi with a difference, Il Rosetto Assisi is a rare agriturismo hotel gem situated on Umbria's plains, looking up at the picturesque medieval city of Assisi, Italy.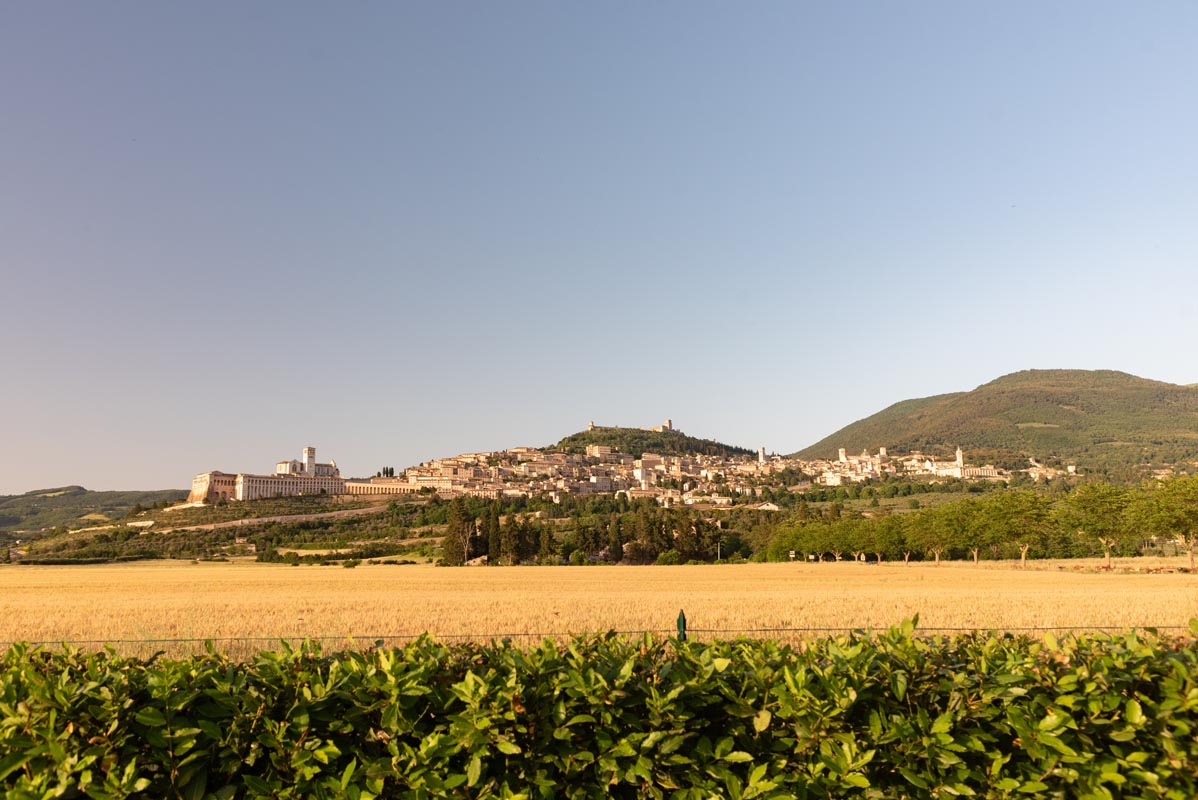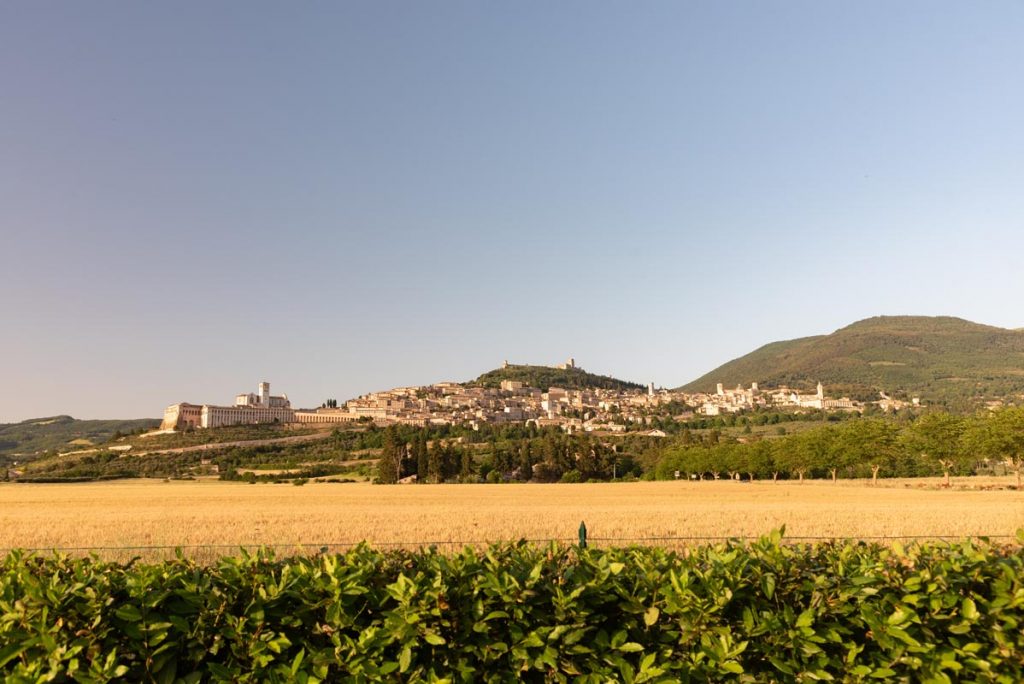 Imagine finding a hotel that feels like a resort and a farm-stay all rolled into one.
Everyone dreams of living la dolce vita in Italia, sequestered in an ancient dry stone farmhouse, surrounded by vineyards and olive groves and while Assisi is in Umbria, not Tuscany, the promise of a peaceful farm stay is fulfilled – just in a more modern incarnation – oh, and with homemade gourmet fare.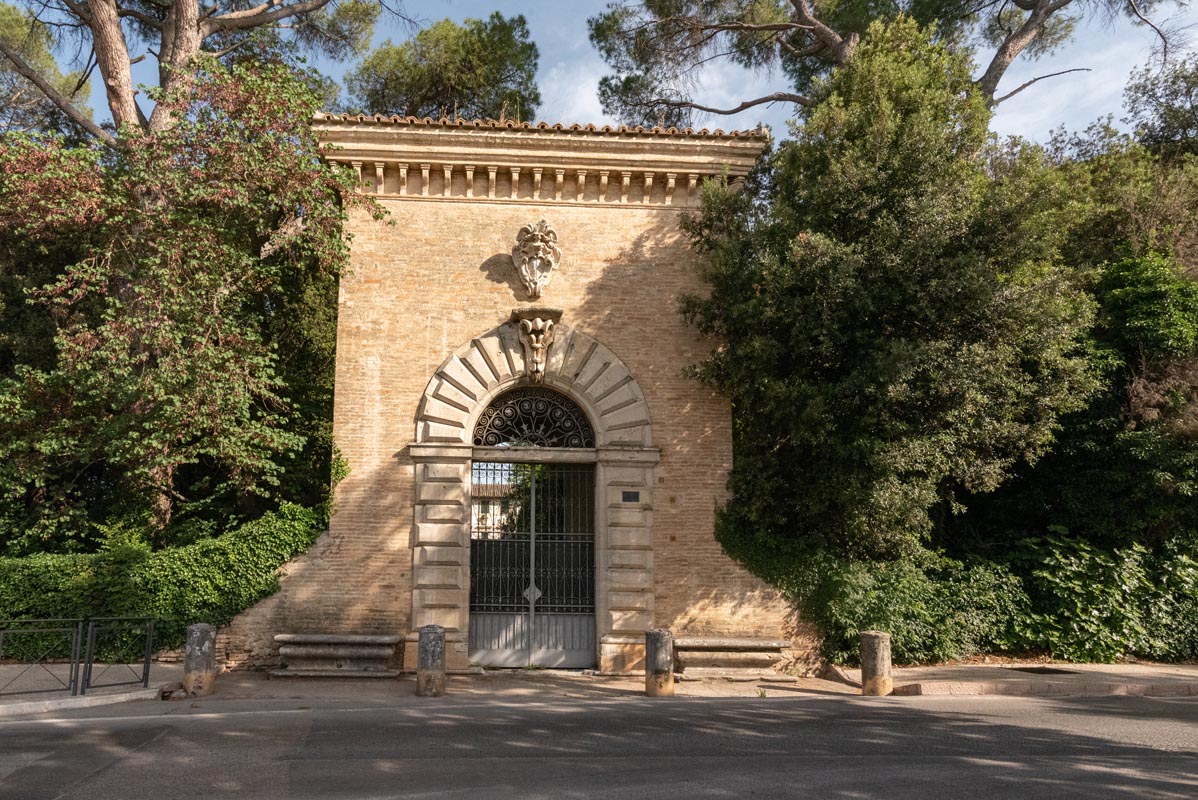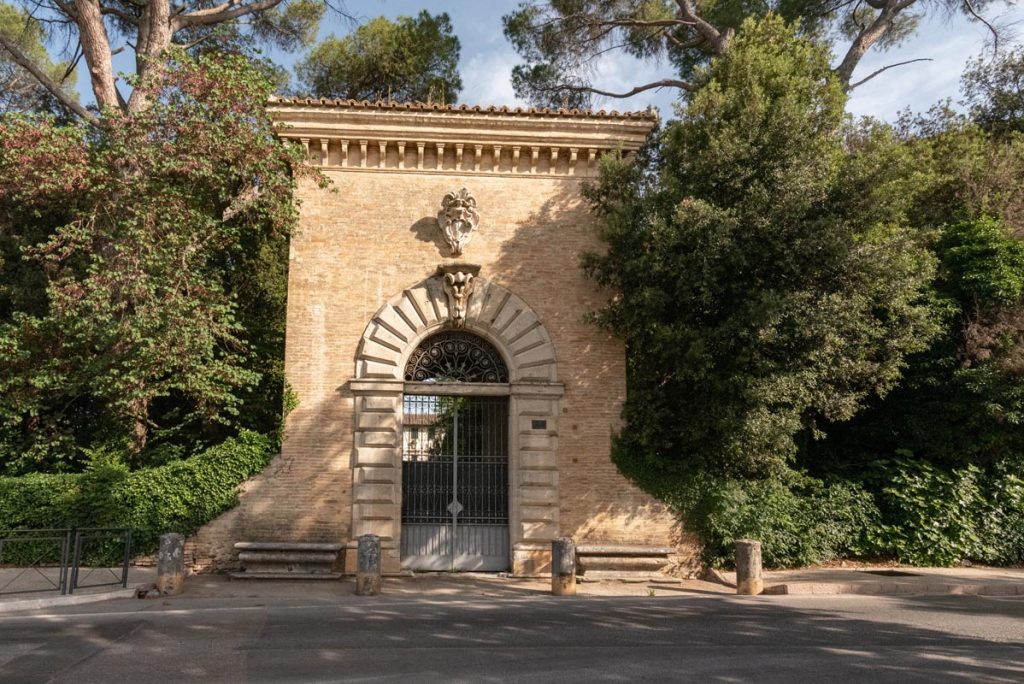 Il Rosetto (The Rose) Country House, located on Via Mattonata, within walking distance of Assisi's train station stands this gorgeous example of an agriturismo (farm stay). It's literally the last block of farmland before the foothills rise up to the historic township. A regular bus service stops moments away for easy access up the hill unless you want to attempt to burn off all the carbs from the sumptuous food on offer.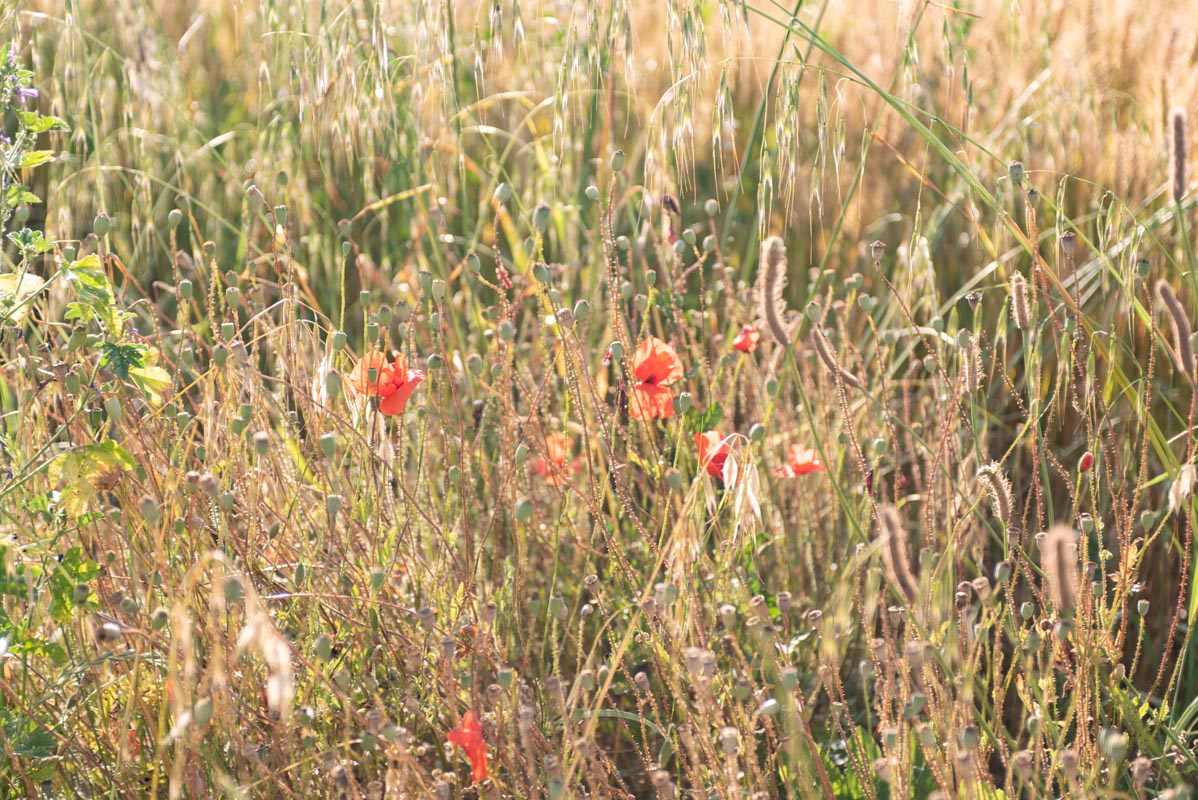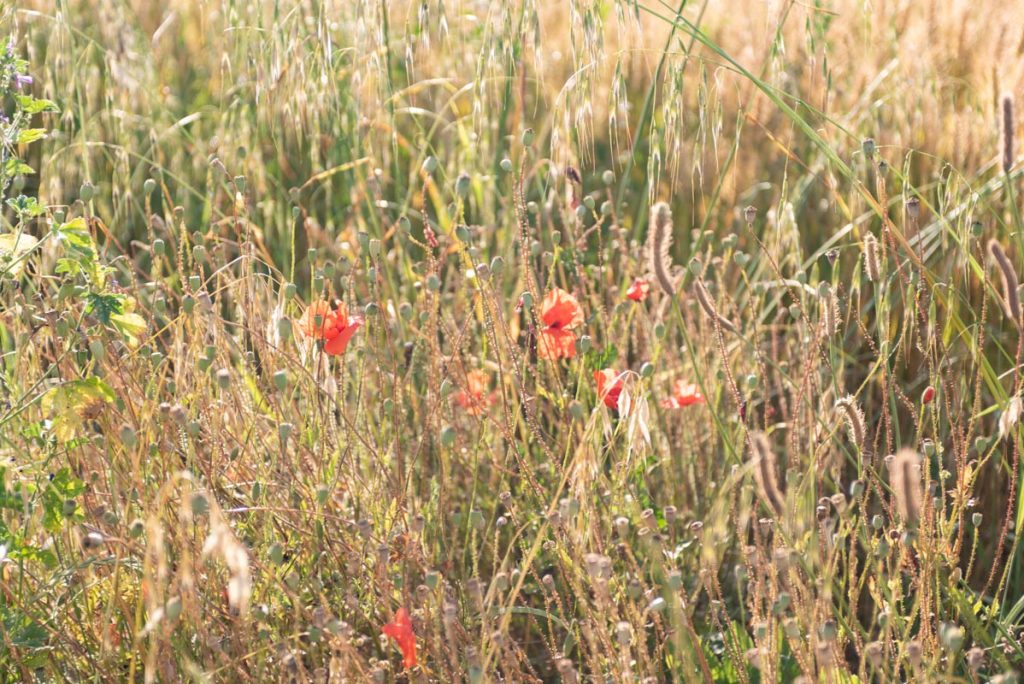 We're welcomed by Massimo Marzolesi and his wife, Rosita. Our upgraded farm stay's accommodations are clean and homely. The room is generous and looks out over the red poppies and golden heads of wheat that add so much color to the area. The one peculiar quirk to the room is the toilet, bidet, and shower set up. They are all set within the shower cubicle, and the toilet paper gets inevitably soaked any time you take a shower. It's not a deal-breaker, but it is definitely a curious design flaw that multi-taskers may appreciate.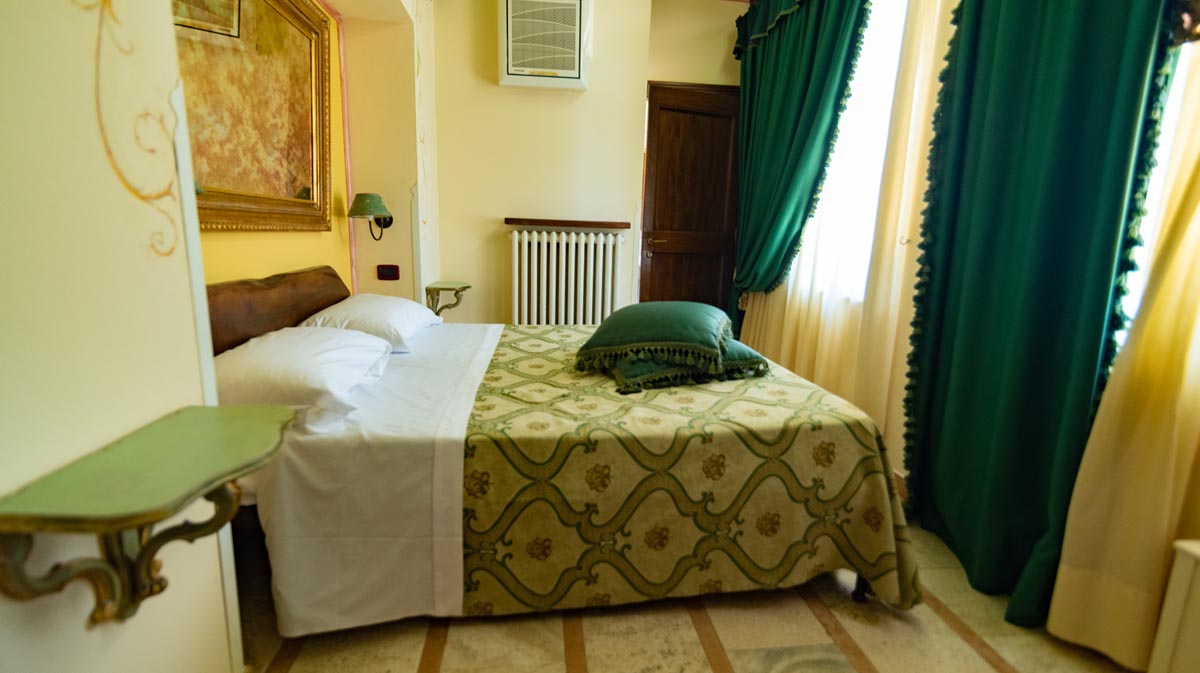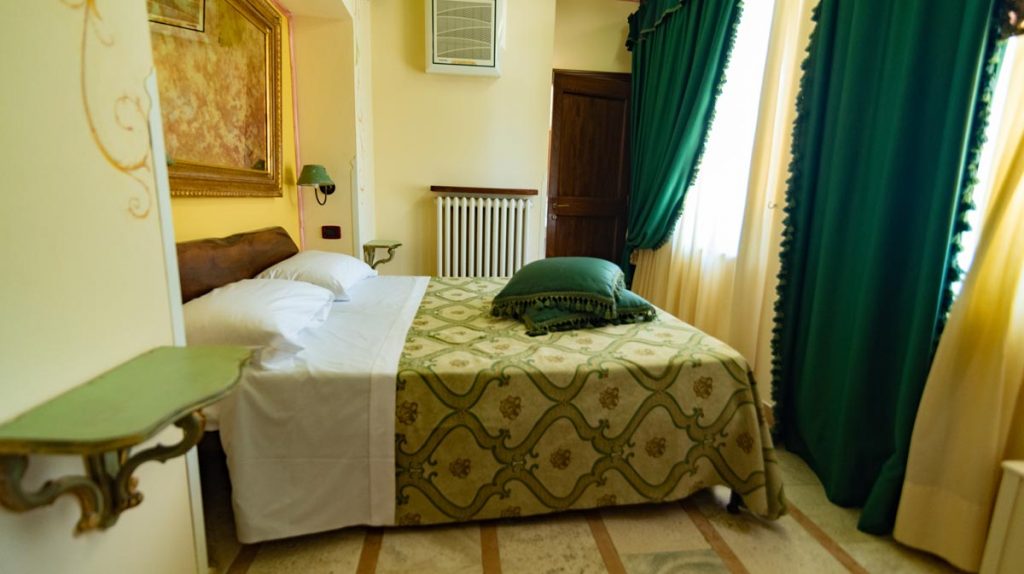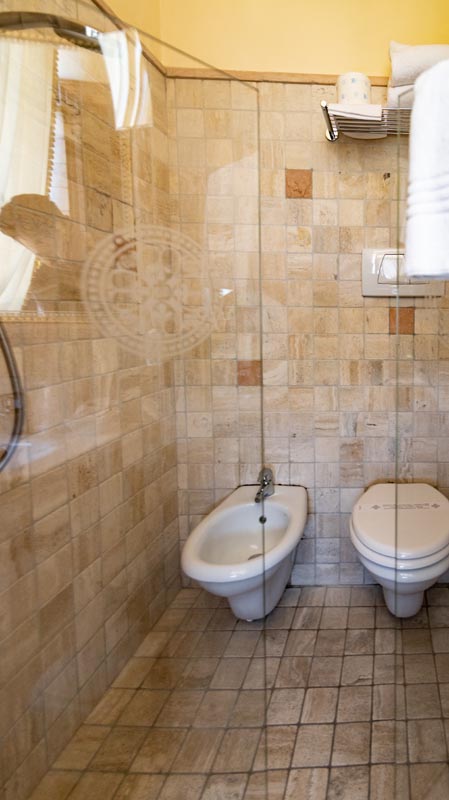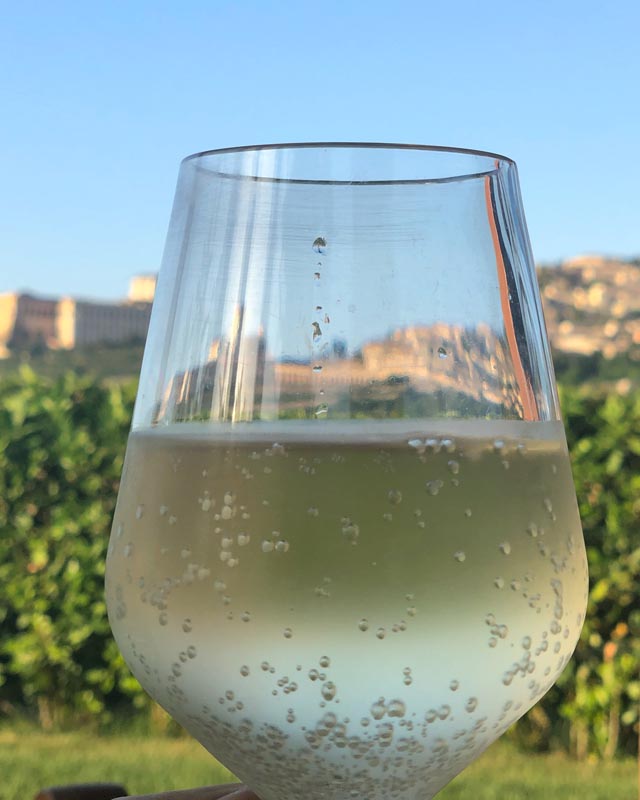 Il Rosetto has a view of Assisi like no other
Outside there is a beautifully landscaped lawn and pool surrounded by hammocks and lounges. The water is just the right temperature to while away the hours in the afternoon sun. And oh what a setting. The only thing separating the pool area and the fields leading up to medieval Assisi is a hedgerow. You can float in the blue waters looking up at the town, letting the stresses wash away. There is also a full-service bar inside, and our hosts are all too happy to bring out ice-cold local craft beers and sparkling spritzes.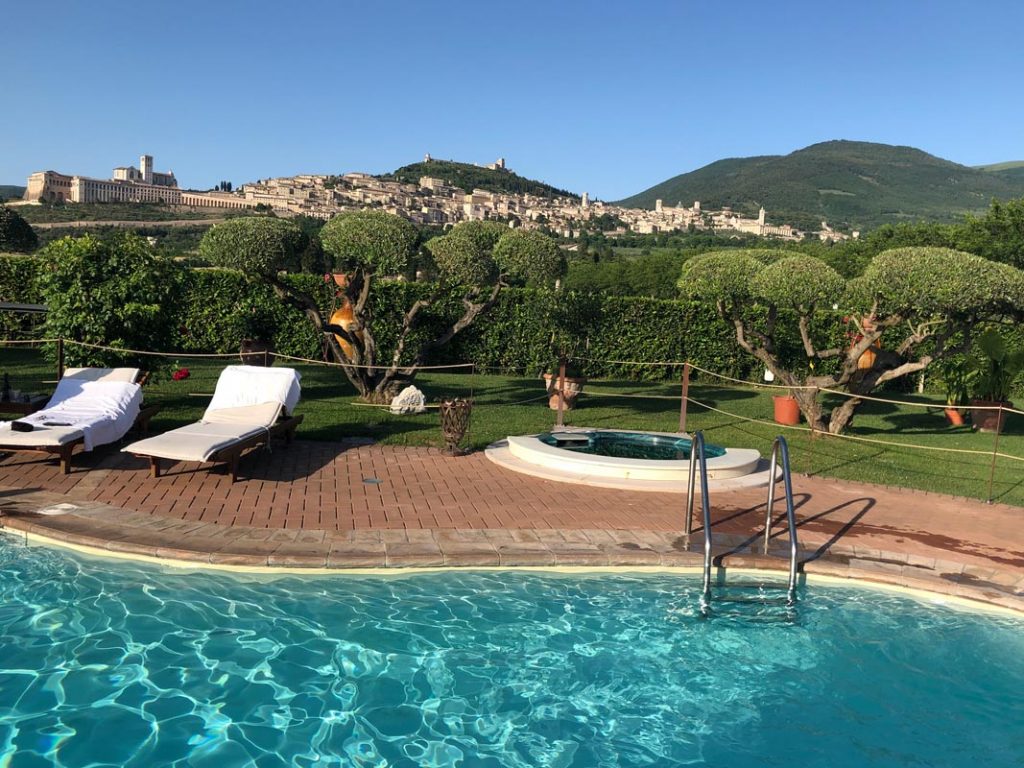 Dine under the Umbrian stars
As the magic hour light diffuses into night, the poolside lawns become an outdoor dining experience. Candlelit tables are placed just far away from each other as to not encroach and the heavens above light up with millions of glittering stars.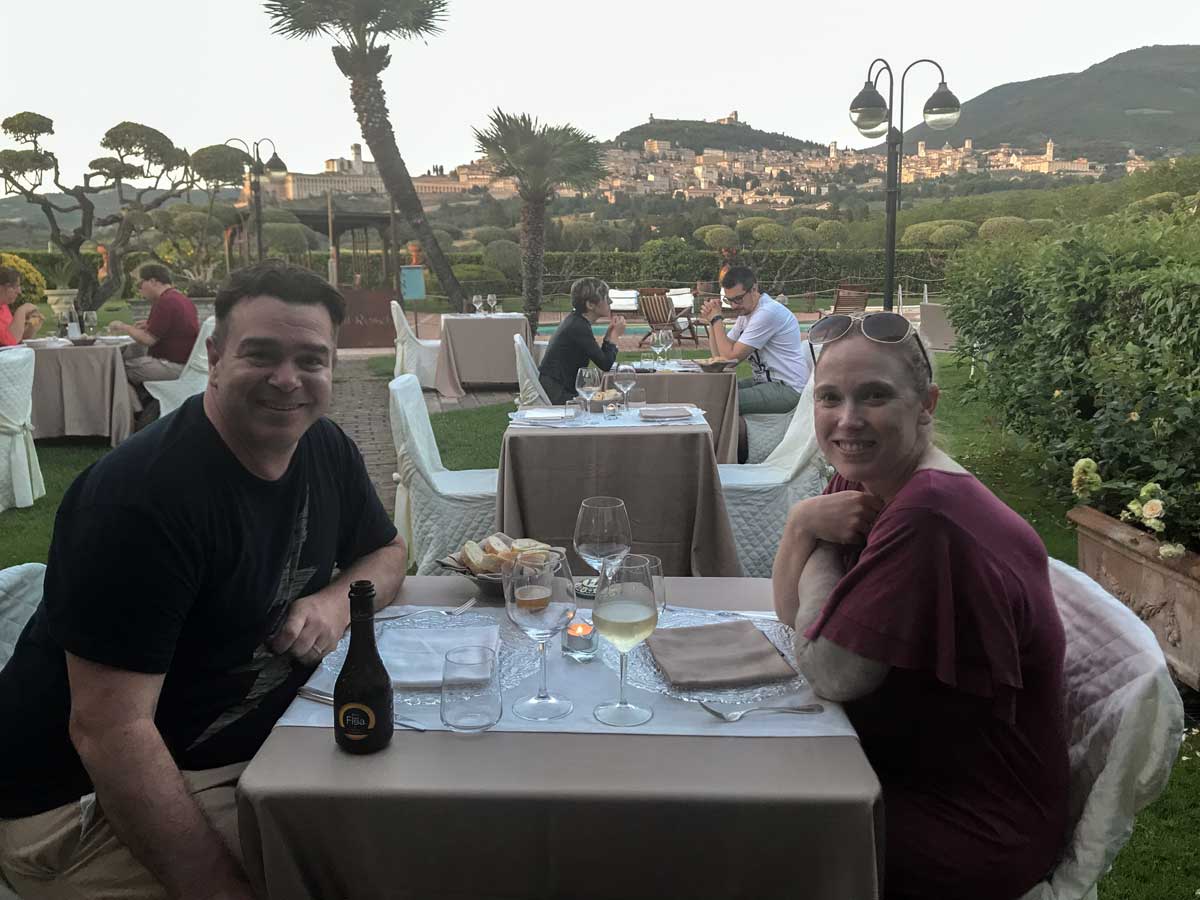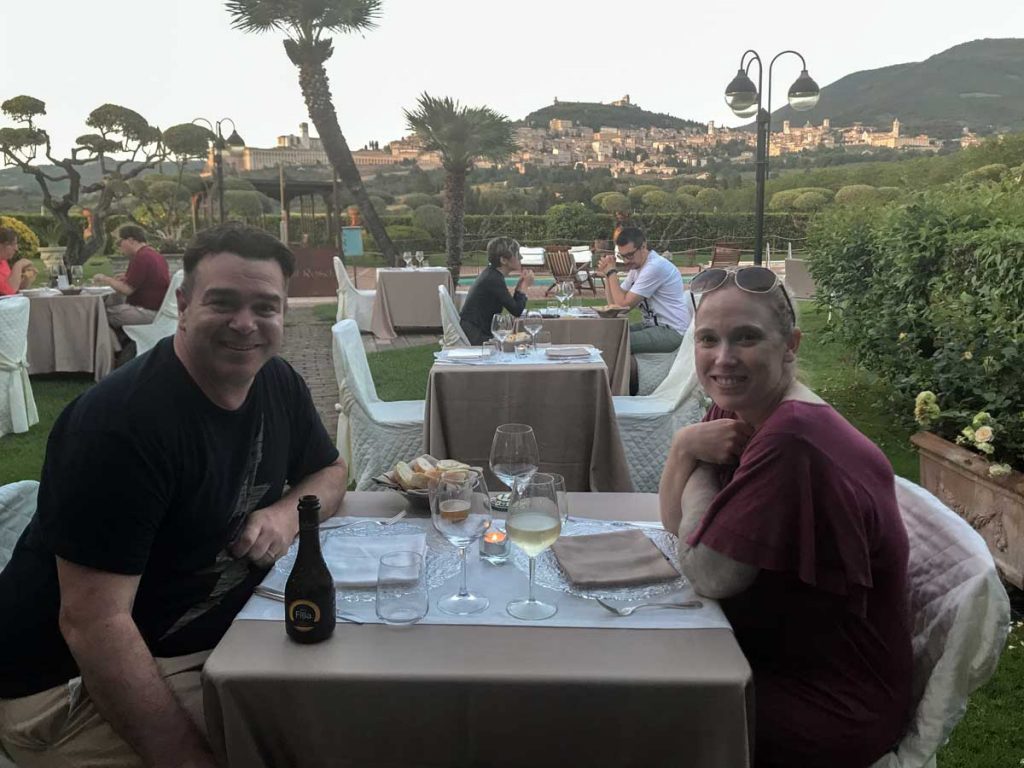 For about 55 euro each (which included the 2 bottles of wine), you get four delicious courses of homemade and local dishes, though saying homemade doesn't do justice to the exceptional cooking. Massimo serves his own vintage of sparkling white wine, which is available for purchase, but sadly only if you buy a whole case.
A decadent start to the day
After a flawless slumber (possibly aided by the craft beers, local wines, and spritzes) we head downstairs to the communal dining room. A sweet and savory buffet-style continental breakfast is served daily. As holiday calories don't count, we settle in for a fortifying feast of Umbrian custard tarts and chocolate-filled eclairs with a strong coffee. Then, it's off to experience the beauty and calm of Assisi, Italy.
We have found our happy place in Assisi and Il Rosetto offers the ideal view, price, and dining options that guarantee we will definitely return in the future.
For more Italian inspiration, browse here.


---
WHAT?
Il Rosetto is a farm stay or agriturismo in Assisi, offering comfortable accommodations, a relaxed setting, and a divine menu of traditional Italian-Umbrian dining and pastries.
WHERE?
Il Rosetto Country House is situated on Viale Patrono d'Italia, 77, 06081 Assisi PG, Italy. It is about a ten minute walk from Assisi train station and an easy walk to Basilica di Santa Maria degli Angeli, where the Porciuncola church is located.
HOW?
You can book direct or via booking.com.
Follow & Connect with us