Grand View Farm, Vermont, offers the best way to bask in the autumn vibes and fall foliage while getting close to nature. Situated at Washington, Vermont, you not only get the run of half the 18th-century farmhouse, but you can meet a llama that guards a flock of Swedish Gotland sheep.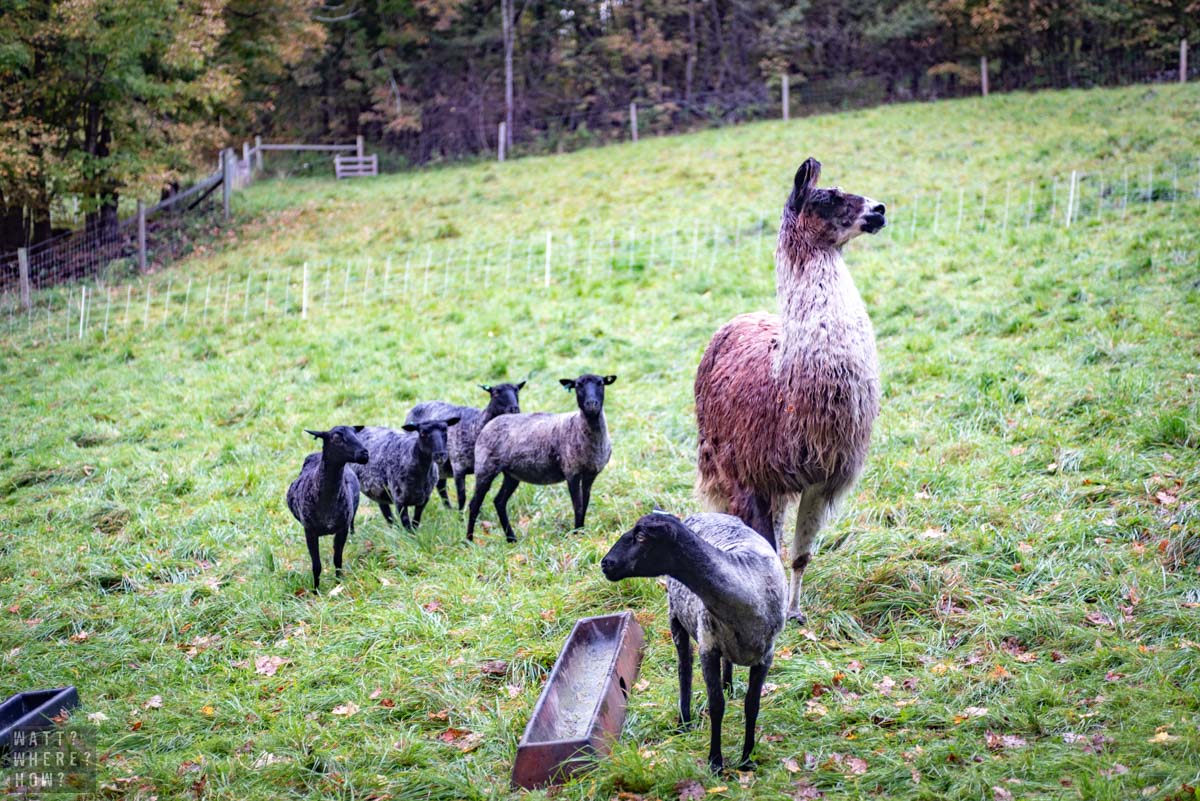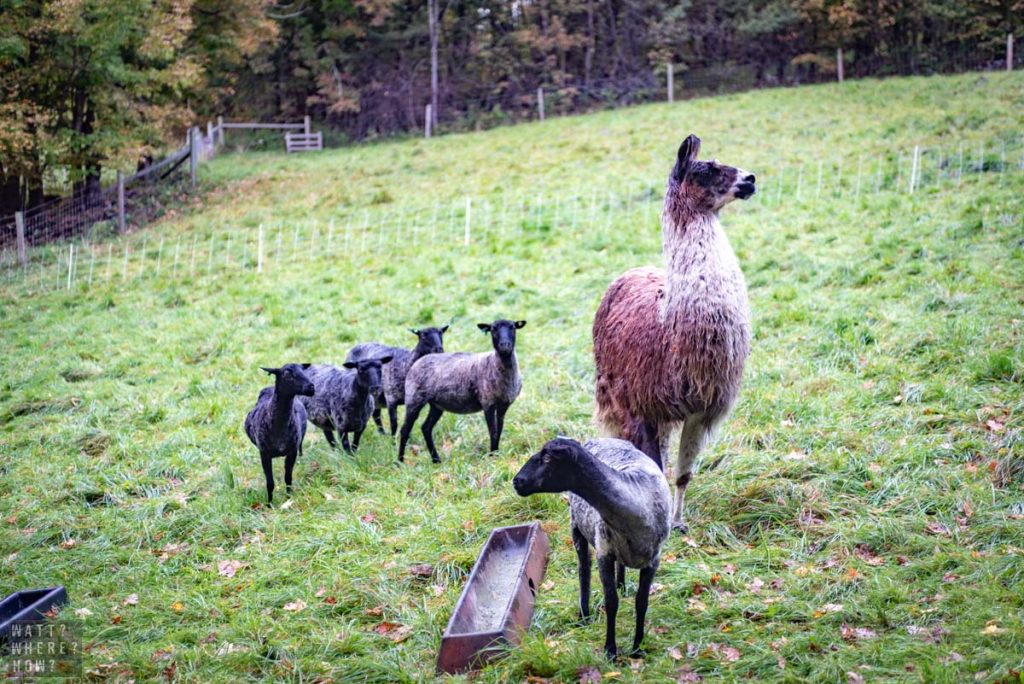 When you're driving the highways and interstate routes, the countryside flashes by in a blur. You're so far removed from it all that you can't smell the trees or hear the birdsong.  To get to Grand View Farm, it's the complete opposite. It's situated remotely in the Green Mountain countryside, four miles from the small village of Chelsea and about 14 miles from Barre, VT. 
Grand View Farm Vermont gets you right out into nature
When booking, the lovely owners, Kim and Chuck Gooding, have thought of everything, including options to purchase a wine and cheese package or a breakfast, given the location. They'll also equip you with thorough instructions ahead of time. The instructions are detailed and for good reason – for much of the 20-25 minutes it takes once off the main roads, you'll be traversing dirt roads with little to no cellular coverage.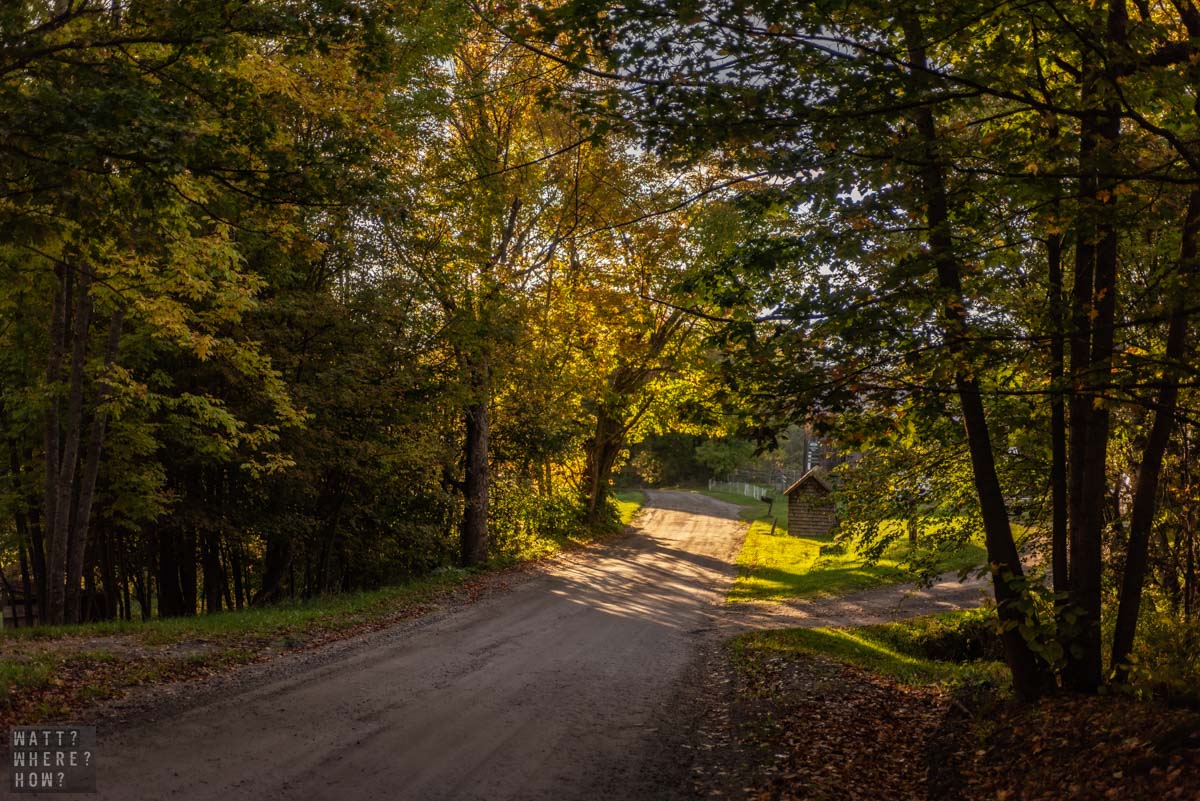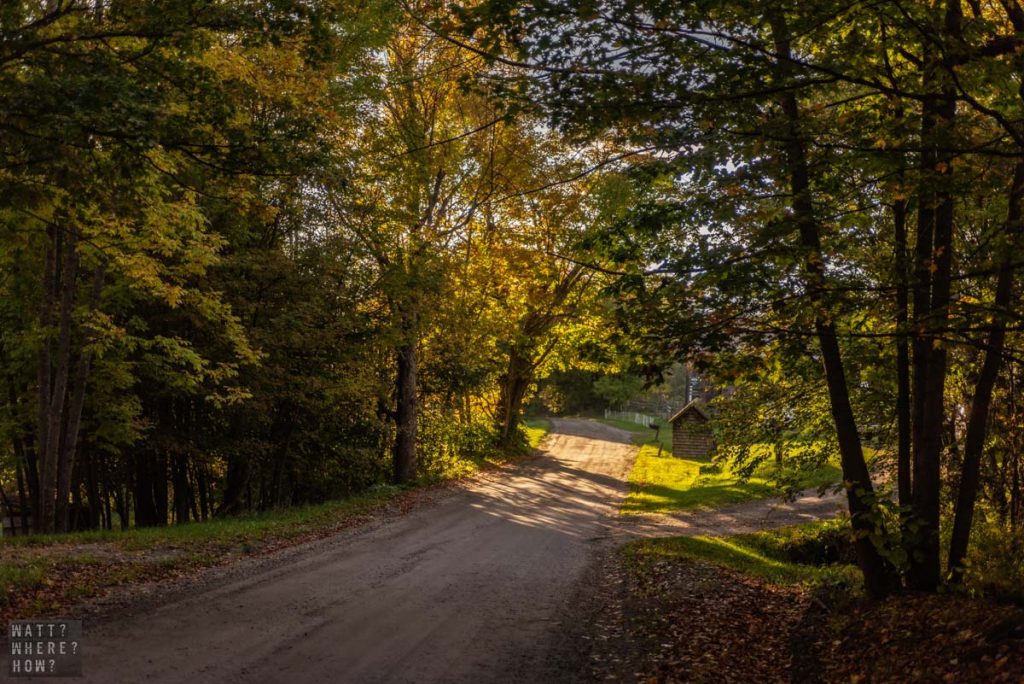 Heading off the main roads, mud and gravel splatter the car, wheel grind, but you won't be even slightly worried. This is how to travel. Pushing forward through a tunnel of golden and vermillion leaves, the afternoon sun makes everything glow. If you want to see Vermont truly shimmer, this is the way to go.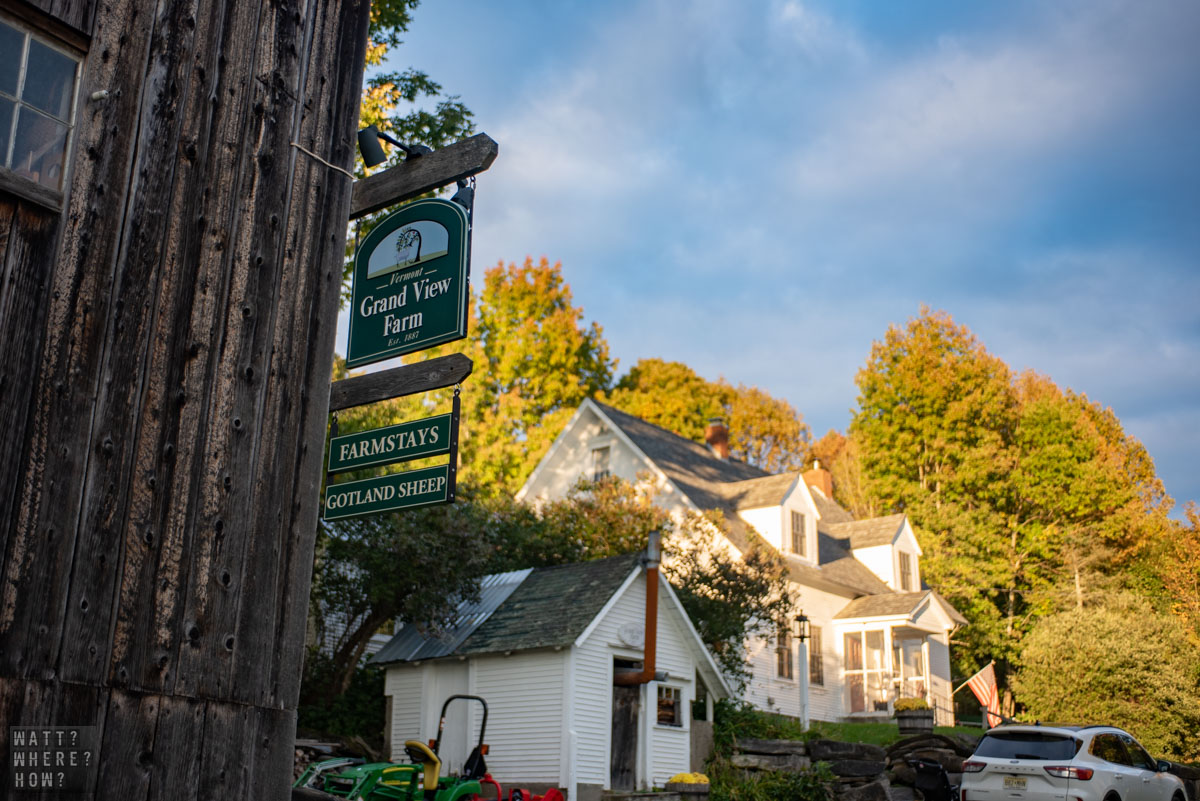 Grand View Farm Vermont is an operating sheep farm, with paddocks extending either side of the road and down the hill.  A large barn bears a patchwork emblem that we've seen across the state on our travels. Many of the farms have joined the barn quilt trend, which is part of the quilt trail. It's something that started in Ohio and has been replicated in multiple states.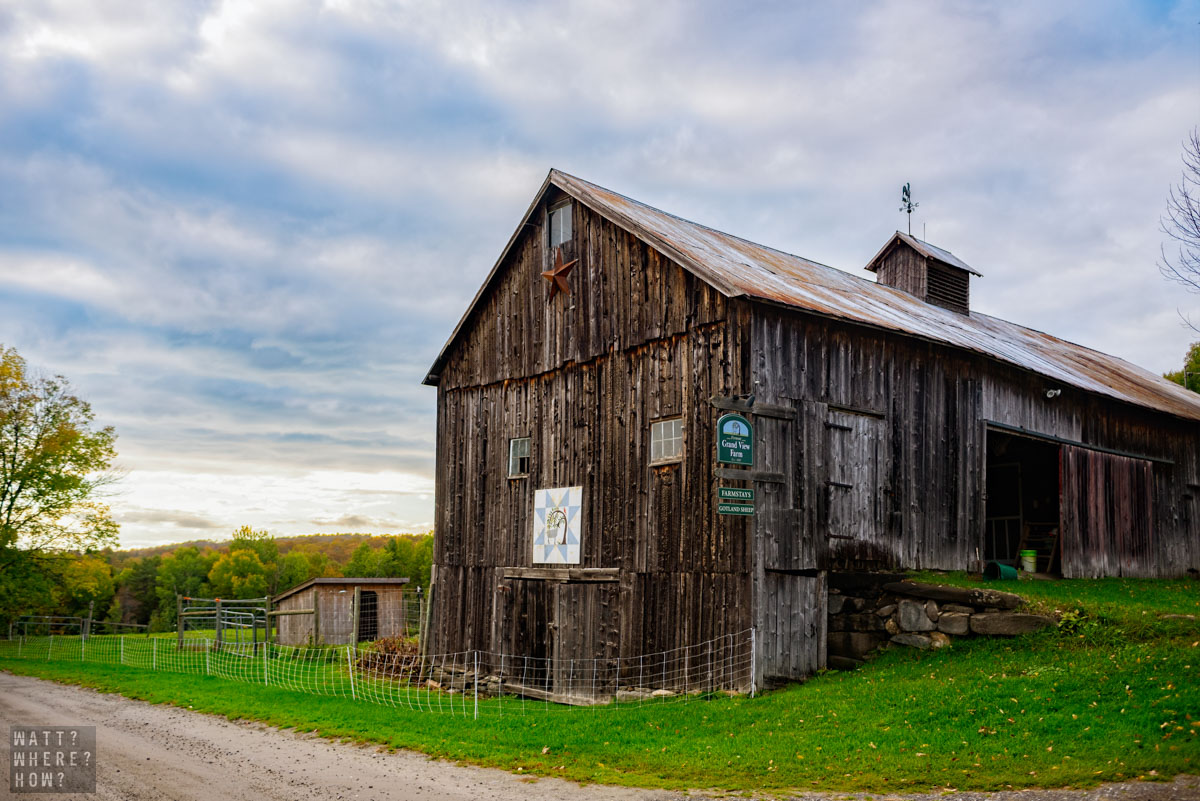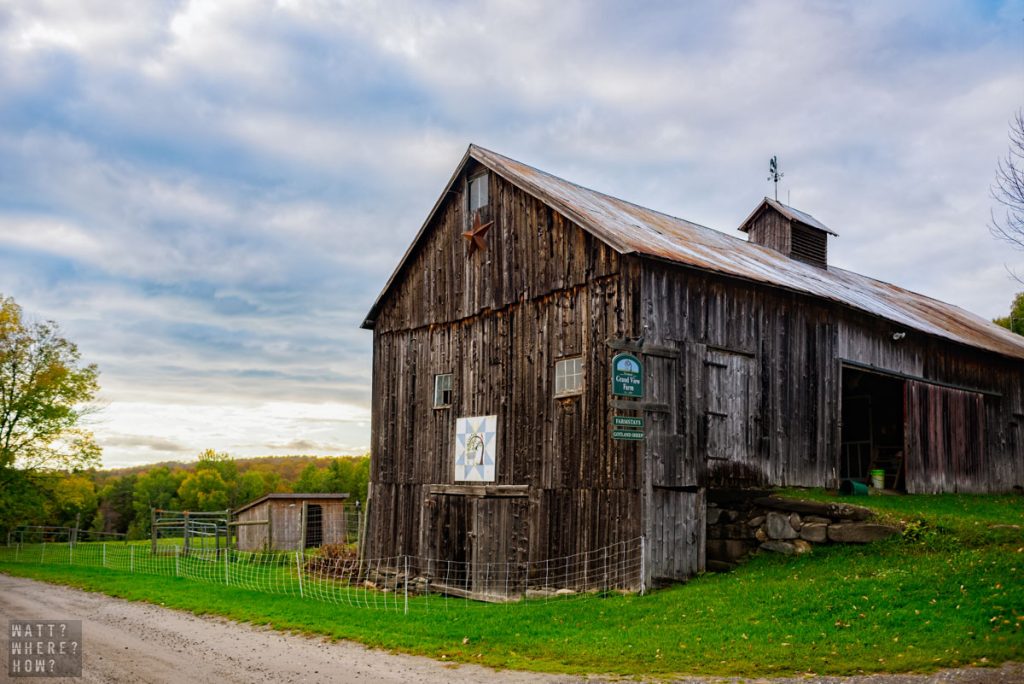 The barn itself serves many roles – a workshop, a storage shed, an indoor games room, and, most importantly, a safe, cozy space for the animals during the brutal northern winter. Additional outbuildings include greenhouses and sheds for maintaining the sprawling farm, which commands gorgeous views over rolling hills and forests. 
When we visited, our little girl, Siena was only three months old and it was her first experience seeing sheep. Great memories for us, zero memories for her, unfortunately.
Grand View Farm Vermont Suite
Your farm stay accommodations are in an 18th-century farmhouse annex with its rough-hewn exposed beams, pine plank floors, and ridiculously high four-poster beds. It's comfortably antiquated and makes you feel like you're staying in another period of history. You can sleep a family of four comfortably across the two bedrooms. There's a small kitchenette with a microwave and fridge, an old VHS player and vintage video library, an outside barbecue, and a lovely bay window. 
If you're interested, your hosts will take you around the farm and explain why they've worked mainly with Gottland sheep and wool. It's also a great opportunity to meet their llama. When we visited, Alaska was the herd's guardian, though apparently, there's a new llama on the block – Epic (no, seriously, that's her name). 
WHAT?
Grand View Farm Vermont is a fully operational sheep farm and bed and breakfast in northern Vermont.
WHERE?
Vermont Grand View Farm, LLC
1638 Scales Hill Road
Washington, VT 05675
HOW?
You can stay at Grand View Farm throughout the year, even in the winter months.
To check availability and book at Grand View Farm Vermont, click here.
Follow & Connect with us