Dubois Farms is a welcoming, family-friendly farm in the Hudson Valley that appeals to weekend road-trippers when summer comes to an end. If you're craving an autumn day out with family or friends, Dubois Farms, north of Manhattan, is a haven of fall fun, with a corn maze, farm animals, apple cider donuts, and a tavern selling the farm's own wine and cider produce.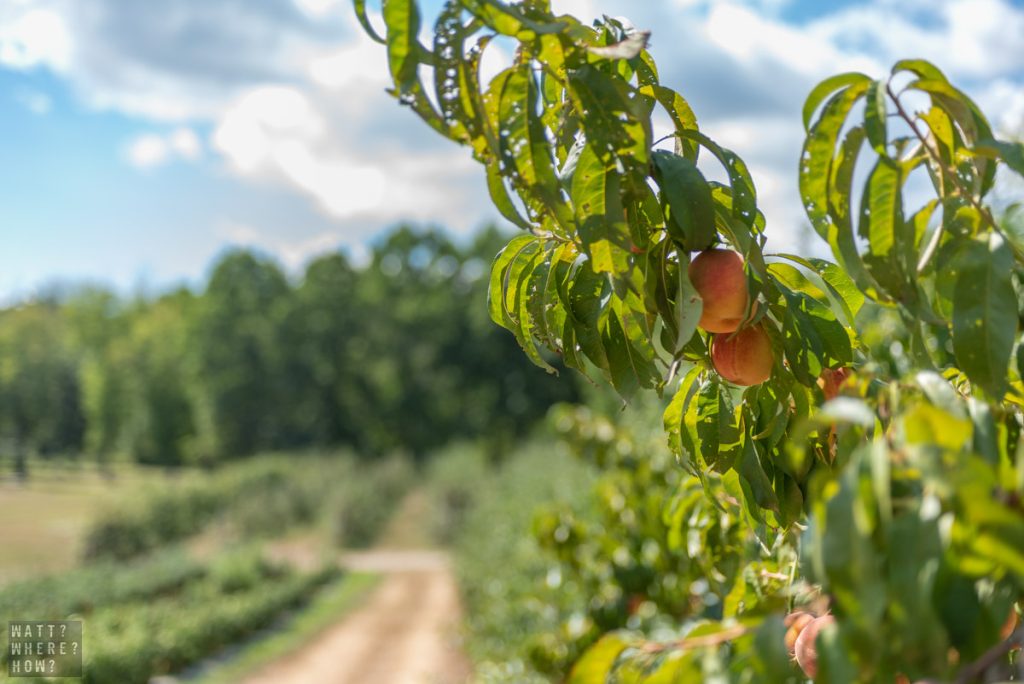 Established over 20 years ago by David and Jolee DuBois, they purchased a large parcel of land which would have otherwise been earmarked for residential development. That foresight has saved the land from becoming built up and has created a beautiful green space that they share with others in the community. Now the popular PYO (Pick Your Own) farm has a full calendar of events, from live music to car shows.
Life is peachy picking fruit at Dubois Farms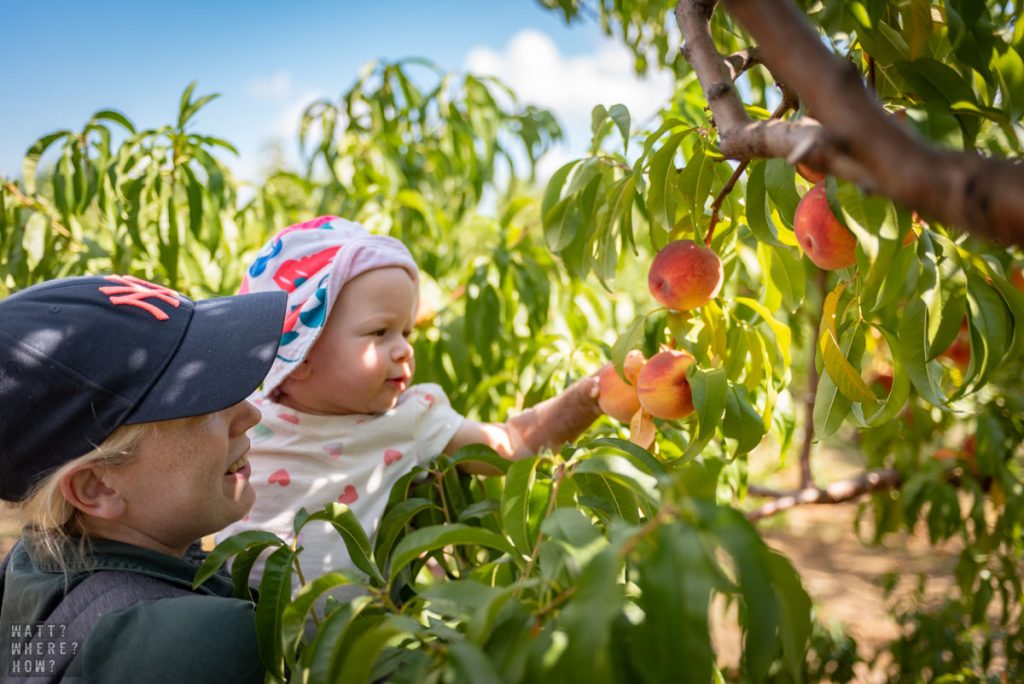 Dubois Farms offers a range of seasonal fruit picking. Over the peak times of the year, they grow grapes, strawberries, peaches, plums, and more.
Strawberries: late May-June
Summer Squash and Greens including Kale, Collards, & Swiss Chard: July-October
Nectarines & Peaches: early July-late September
Plums: early July-early September
Tomatoes: August-October
Eggplant & Peppers: Late July-October
Apples: August-early November
Grapes: Mid-September-October
Pumpkins and Gourds: mid-September- October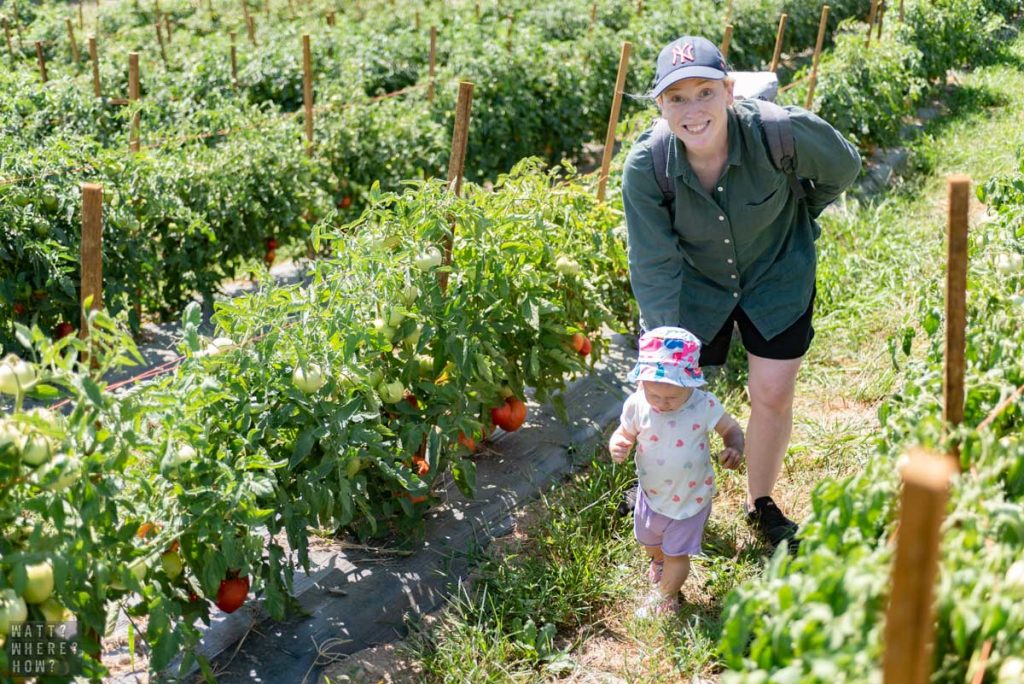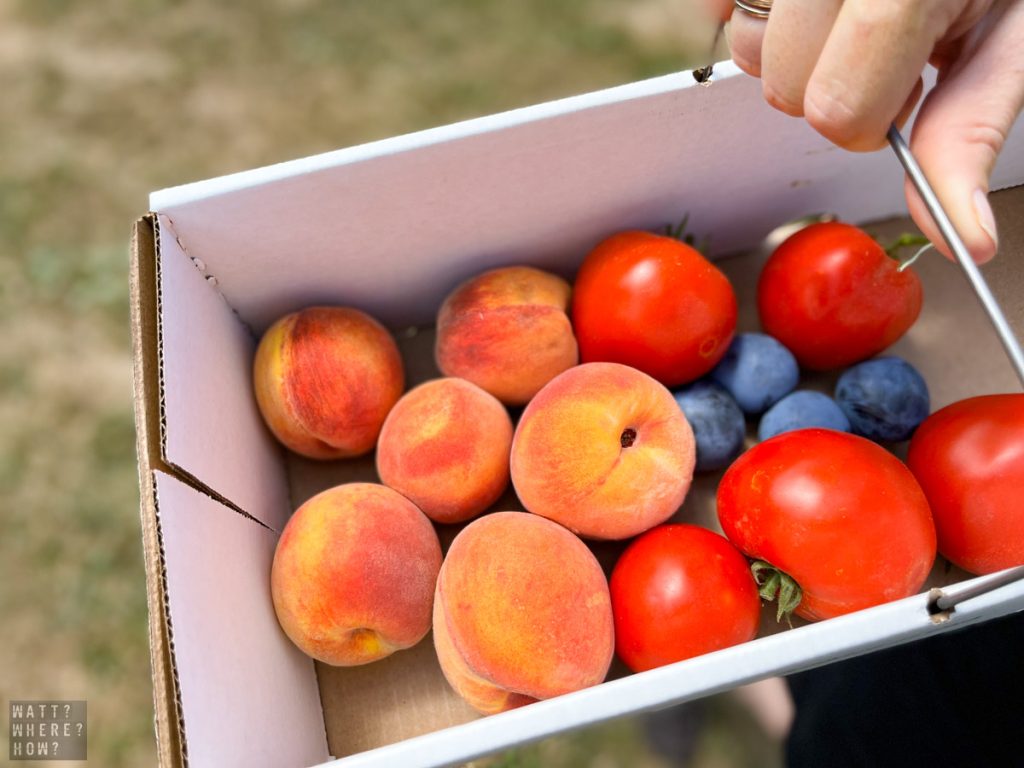 Dubois Farms tavern is a place to celebrate life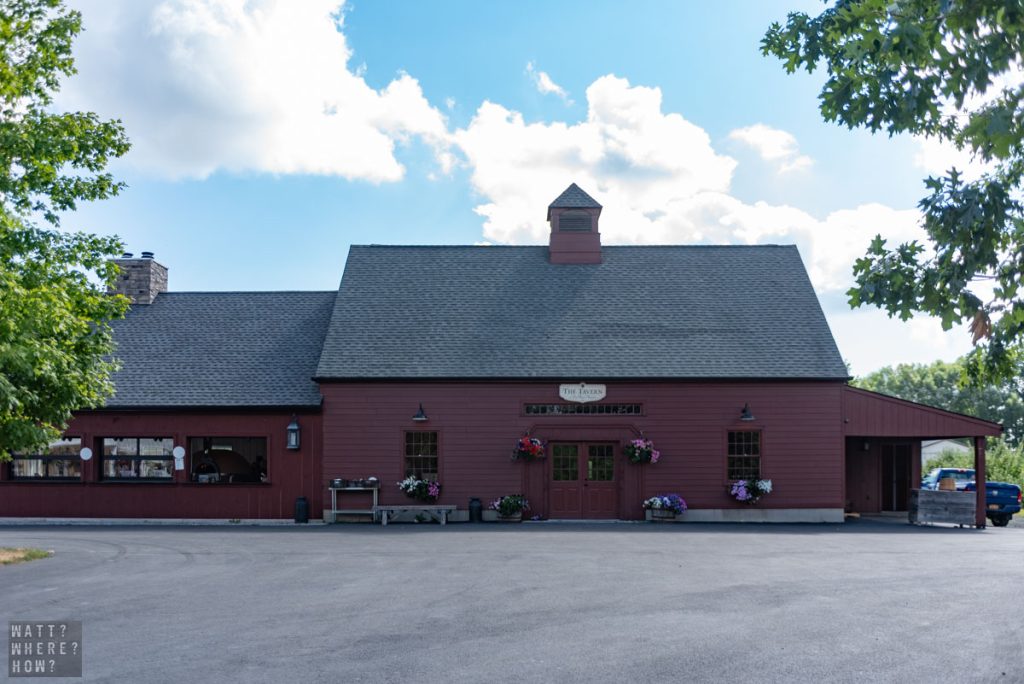 The farm buildings at Dubois Farms are a blend of modern barns and wooden farm house and tavern, inspired by 18th century New England architecture. We really enjoyed the tavern space, where you can pick up a local wine or cider to accompany some of the onsite food options.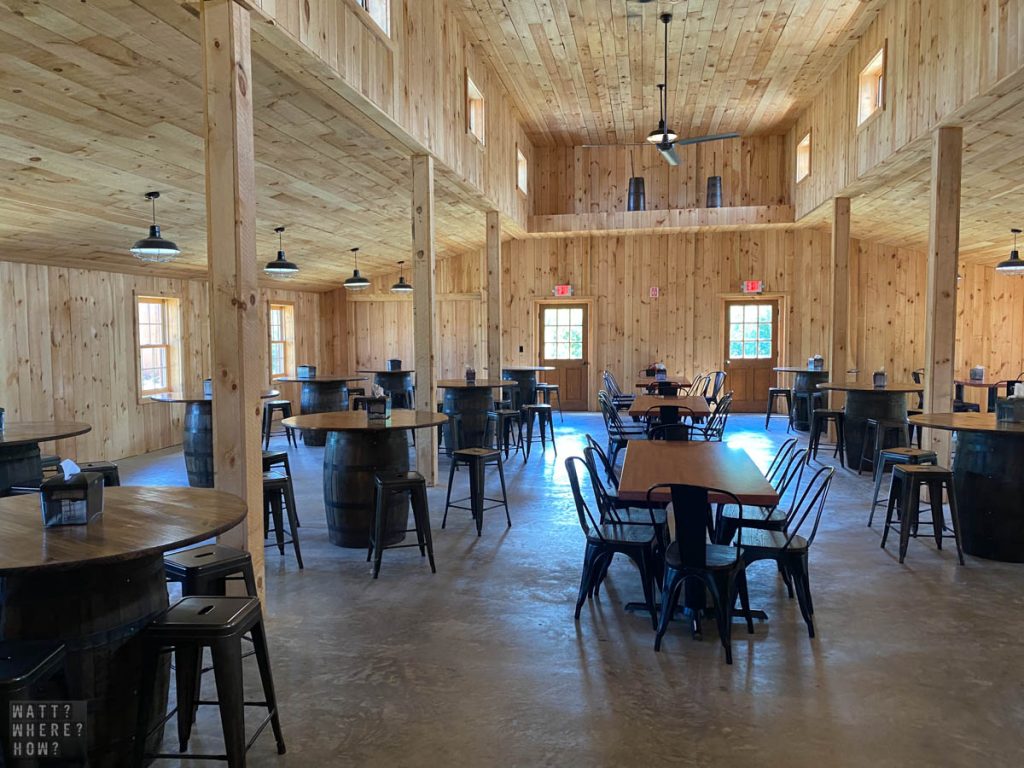 Many pick-your-own farms allow you to bring along your own picnic baskets, but Dubois Farms do not allow in external foods. Instead, they offer hot foods that suit the environment well. There's a pizza oven with pizzas loaded with farm toppings, burgers, grilled cheese, and pulled pork sandwiches. Additionally, there are snacks and delicious apple cider donuts.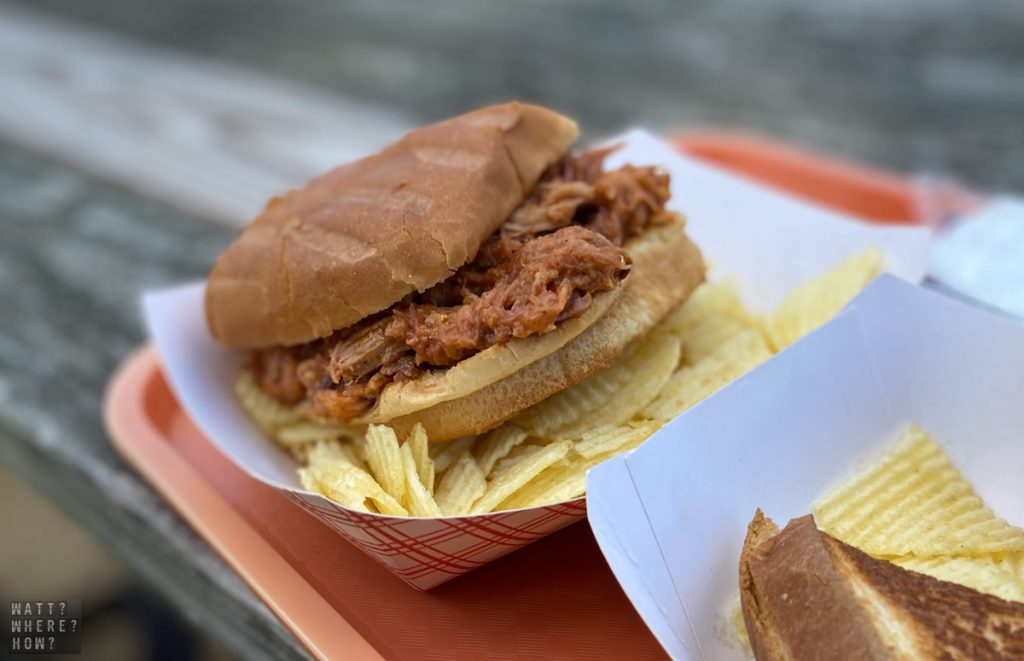 Family fun at Dubois Farms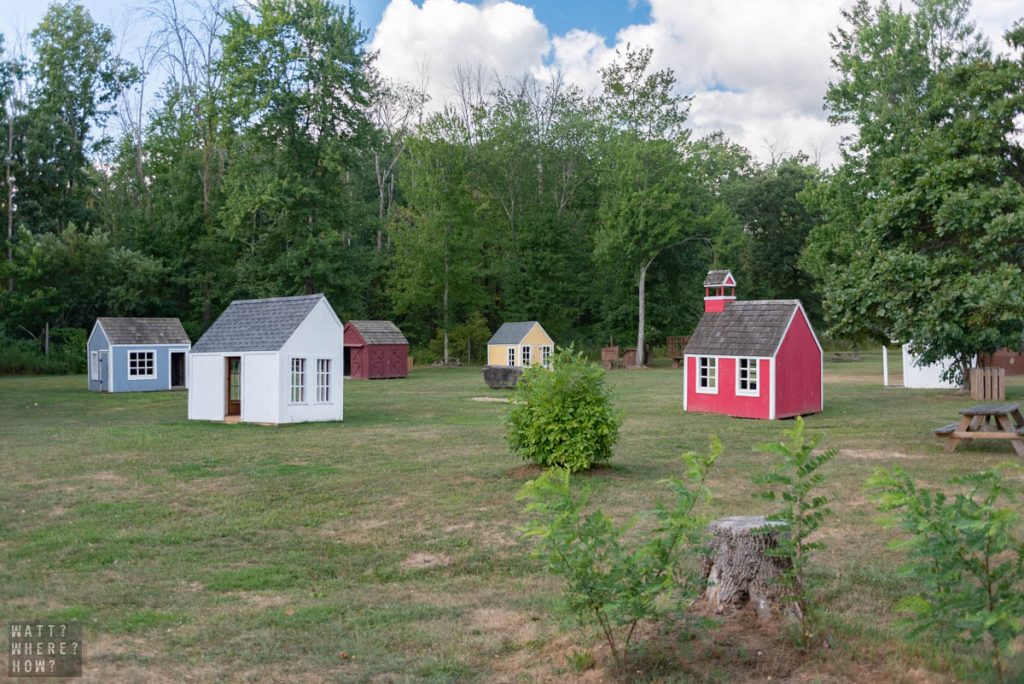 If the fruit picking hasn't worn out your family, the tiny town will. It's spread out with a heap of mini explorable buildings and things to climb on and hide within. Sprinkled around the area are also picnic tables where you can watch the kids.
Beyond the main outbuildings at Dubois Farms are ponds and paddocks to wander around.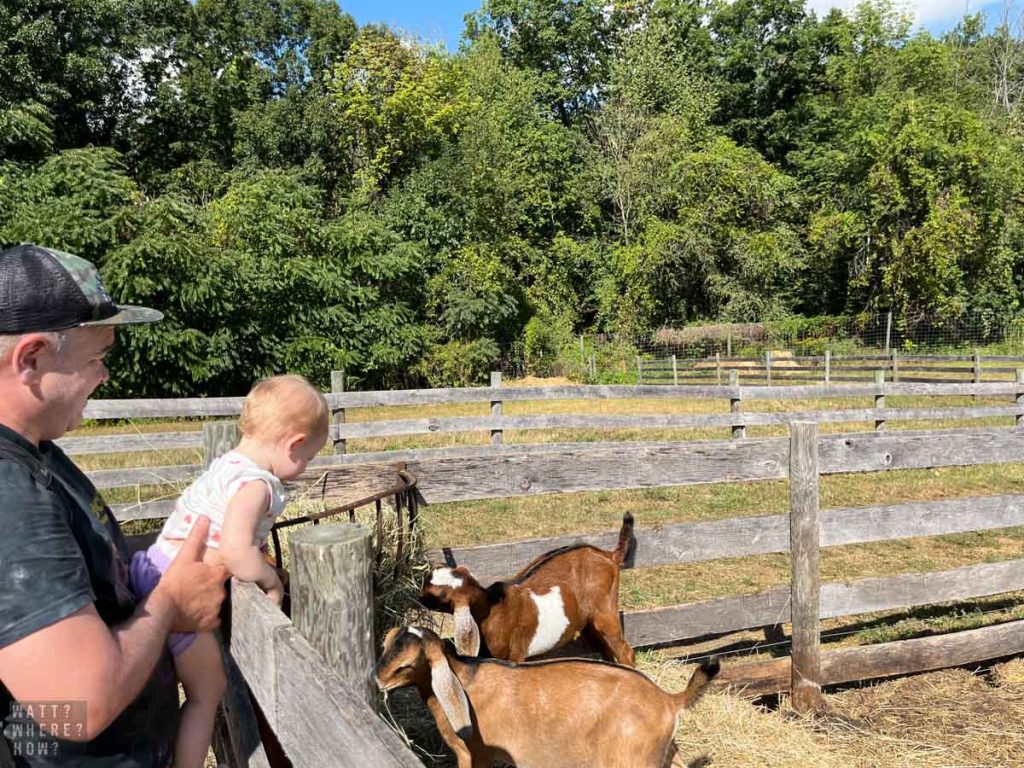 Kids will love coming face-to-face with the farm animals. You'll find ducks, chickens, llamas, goats, horses, and geese, either wandering freely or contained in their enclosures.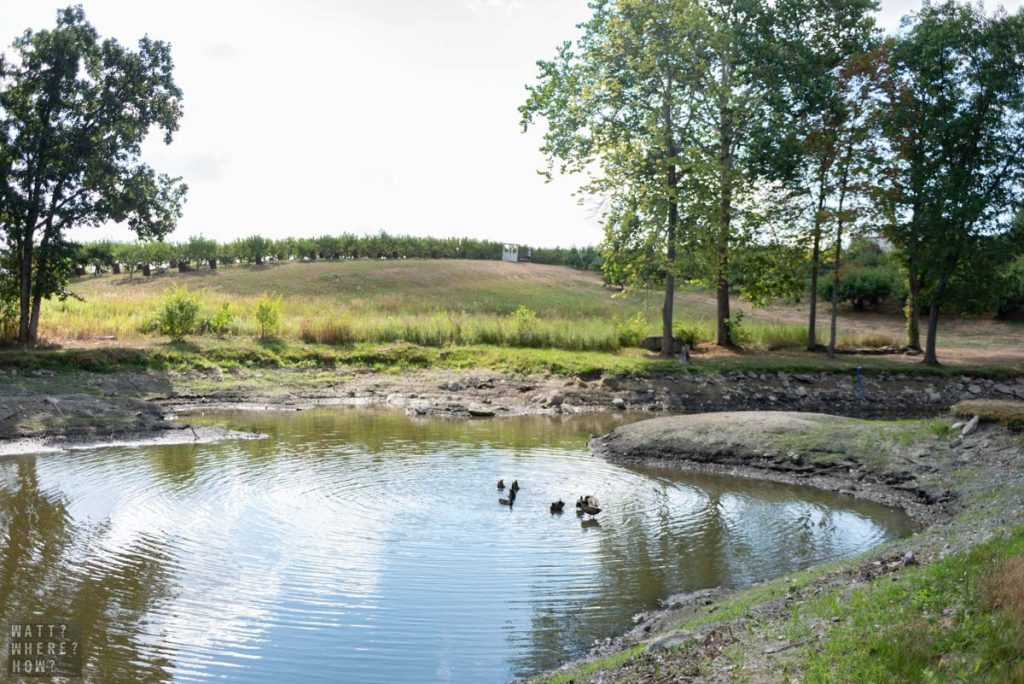 Tractor rides at Dubois Farms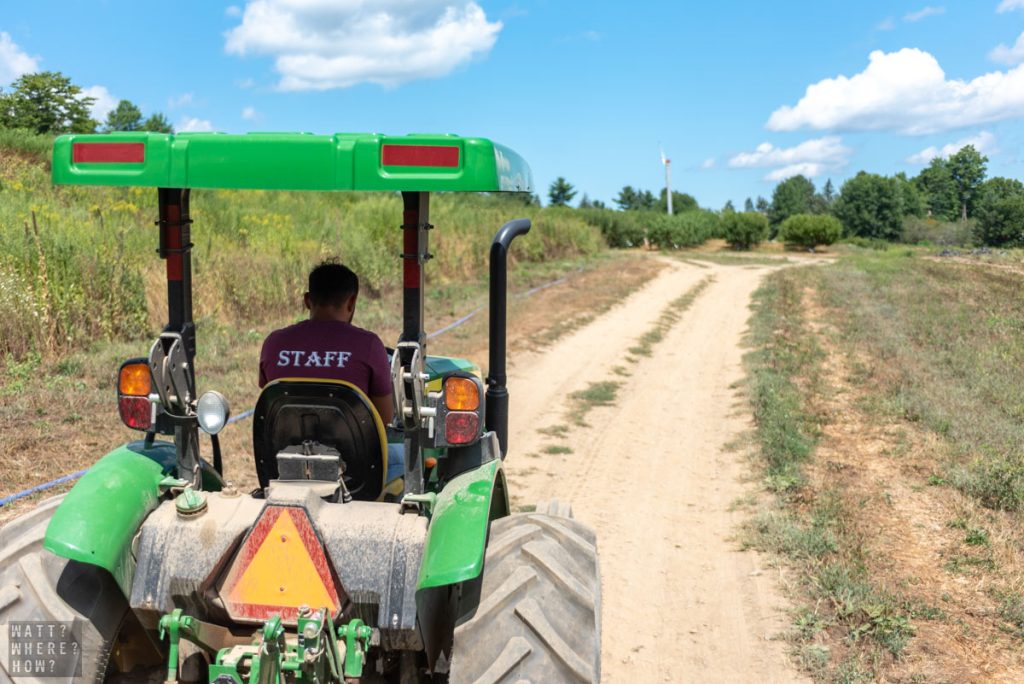 The Dubois Farms tractor ride is a pleasant surprise in that it's completely free. Chug along on the back of a farm trailer as the powerful John Deere vehicle weaves and bounces along sandy farm paths and through orchards. The ride takes about ten minutes, and generally, wait times are short.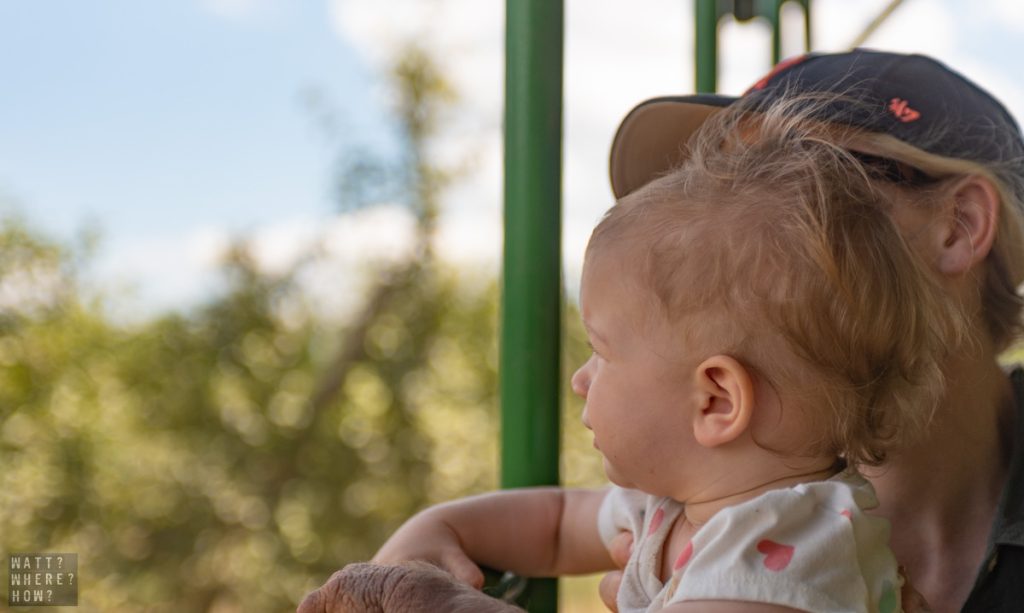 Looking for more vacation and road trip ideas across the northeast of the United States? We have great ideas across New York State, Vermont, Massachusetts, Rhode Island, New Hampshire, and Maine.
What?
Dubois Farms is a pick your own farm in Highland, Hudson Valley upstate from Manhattan. It's offers family-friendly fruit-picking, onsite restaurant, tavern, and a seasonal corn maze.
Where?
DuBois Farms, 209 Perkinsville Rd, Highland, NY 12528
How?
It is free to visit Dubois Farms, with free tractor rides, tiny town access, and farm animal enclosures.
The Fruit and veggie picking is a little more expensive than some area farms, but the quality is very high.
The farm doesn't allow picnicking or bringing in outside food, as it has an onsite bakery, cafe, and tavern where you can buy lunch and snacks.
Dubois Farms accepts cash and credit cards and is stroller friendly, but we'd recommend a more heavy-duty stroller or jogger stroller if you want to take your baby fruit picking.
Follow & Connect with us