Disney Springs offers an escape from the thrill rides and cast of thousands, with a change of scene and plenty of shopping and dining for all the family. A trip to Orlando can be a costly experience, but Disney Springs is free to park and has plenty of affordable dining and entertainment options, from the latest movies to cool experiential shops.
What is Disney Springs?
Disney Springs is an open-air shopping precinct on Orlando's East Buena Vista Drive that brings together family-friendly fun, shopping, and food options within easy reach of most Disney Resort area hotels. You could call it an amusement park for those who enjoy shopping more than rides.
Shopping at Disney Springs
At Disney Springs, you'll find over 100 top retailers, including stores like Kate Spade, UNIQLO, World of Disney, and an epic Lego store for the kids. In fact, many of the stores offer their own unique Disney-themed merchandise. We were particularly impressed with the special editions at UNIQLO. The Lego store features brick renders of Disney and Star Wars characters, along with a sea monster that rises out of the lake.
What shops are at Disney Springs?
There's quite the motherlode of shopping options to explore. The top brands present are Levi's, Superdry, Zara, Anthropologie, Free People, Johnny Was, Tommy Bahama, and Volcom.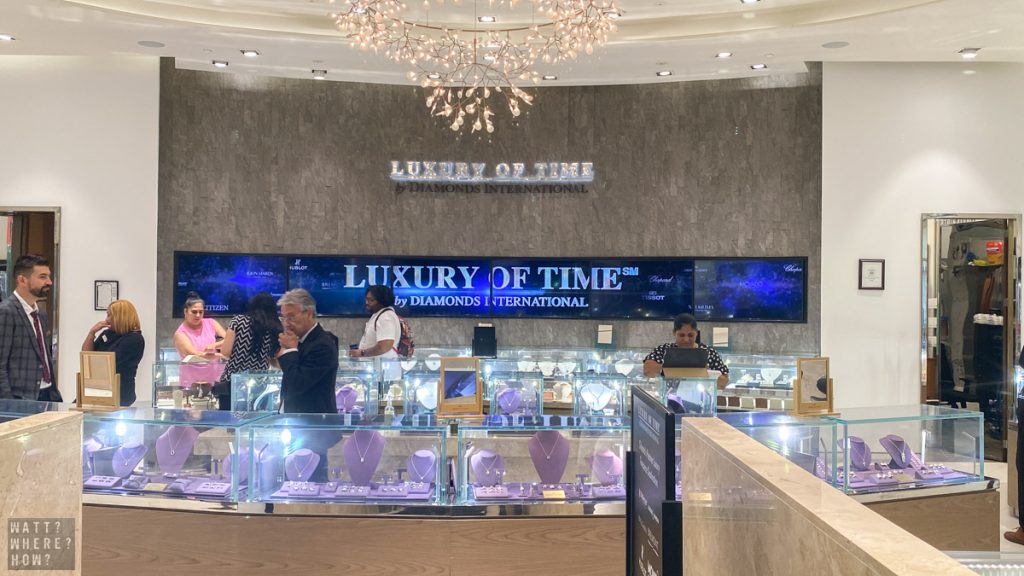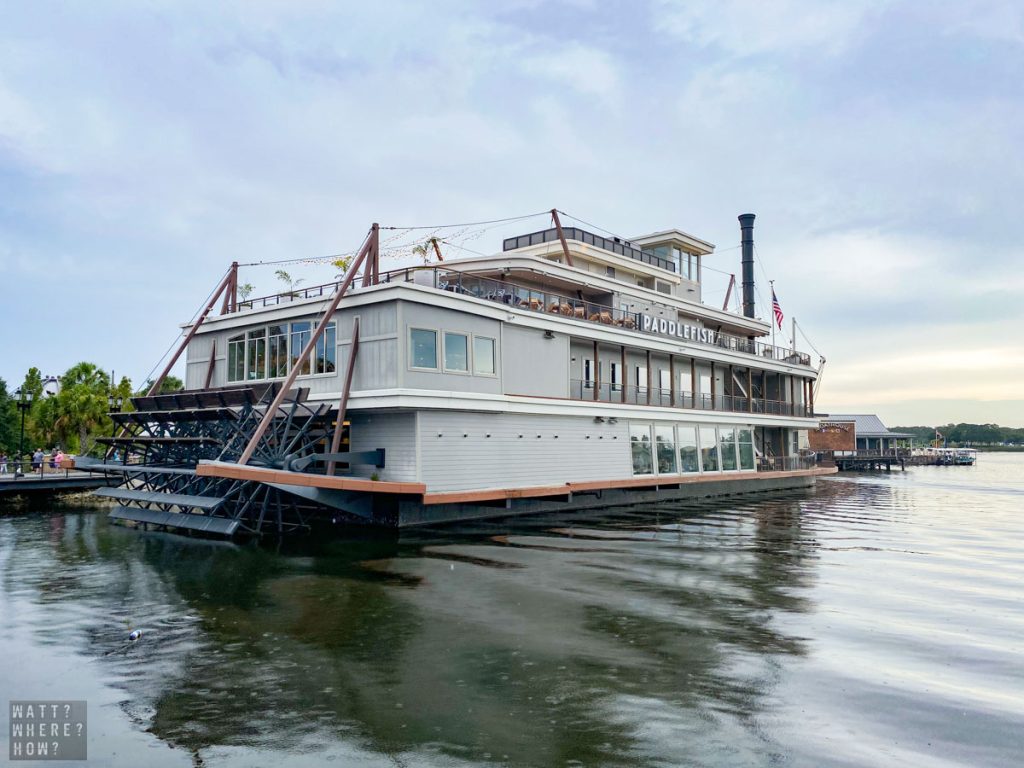 Restaurants at Disney Springs
It's only fitting that a destination that is part of the happiest place in the universe offers treats that will make even the fussiest eater happy. The range of restaurants and casual eateries is superb. Where else can you chomp down on Asian street food from Morimoto, barbacoa, Irish meat pies, and southern barbecue or quaff fine wines and dine in style at restaurants by Wolfgang Puck, Iron Chef Morimoto, and Jose Andres?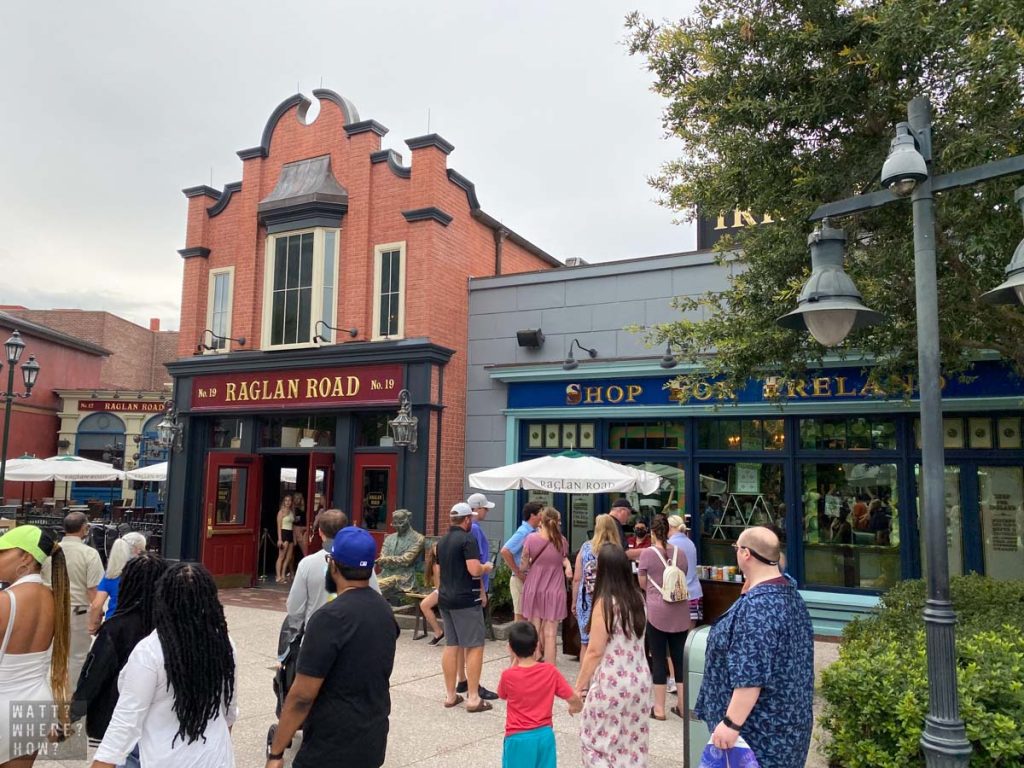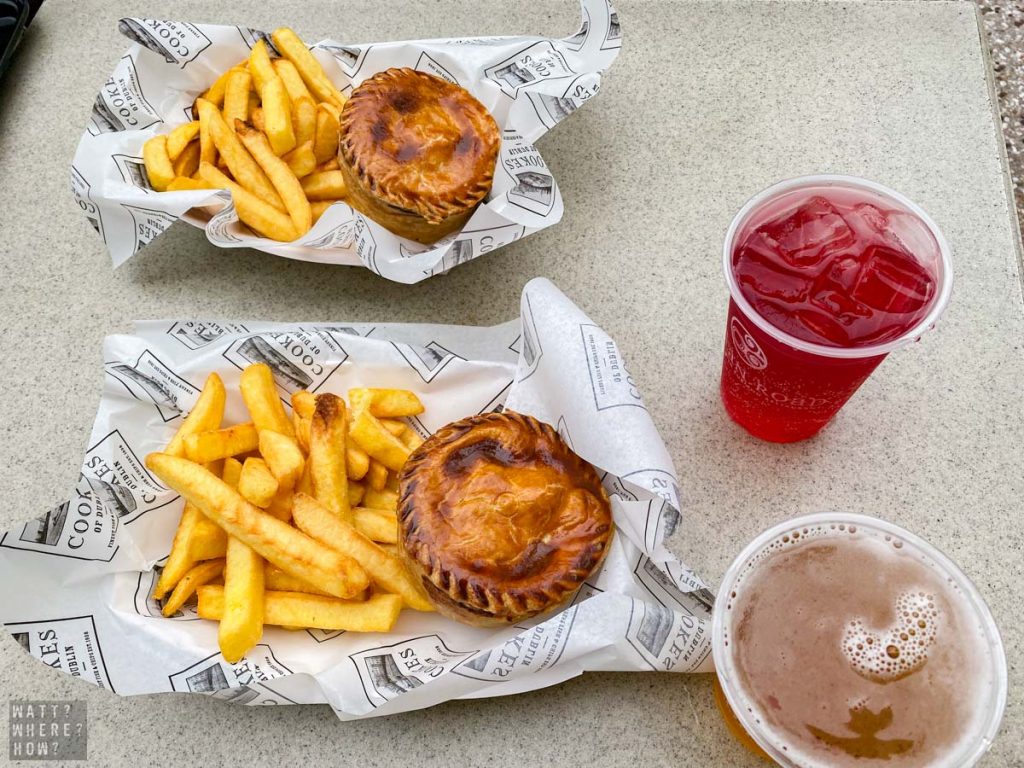 Our choice was a perfectly rendered Irish pub, Raglan Road and Cookes of Ireland, where we enjoyed traditional fish and chips and a pot pie washed down with lashings of hard apple cider. If you want to really treat yourself, The Boathouse is our pick. The best restaurant at Disney Springs for families is the Rainforest Cafe, with its animatronic animals and floor-to-ceiling aquariums. It offers a moment's relaxation and a chance to rest the legs.
Other noteworthy attractions at Disney Springs Orlando
There's a House of Blues that attracts national and international level touring bands though occasionally, you may see a major act for free at the AdventHealth Waterside Stage. AMC has 24 screens showing the latest blockbuster movies, while you can re-enact classic moments from Star Wars by stocking up on costumes and merch from the Star Wars Galactic Outpost (there's also one at Disney World Hollywood Studios, but this is a great compromise if you didn't get there). If you have the time and money to make a night out of it, treat yourself to the latest aerial entertainment of the Cirque Du Soleil or hang out at Planet Hollywood.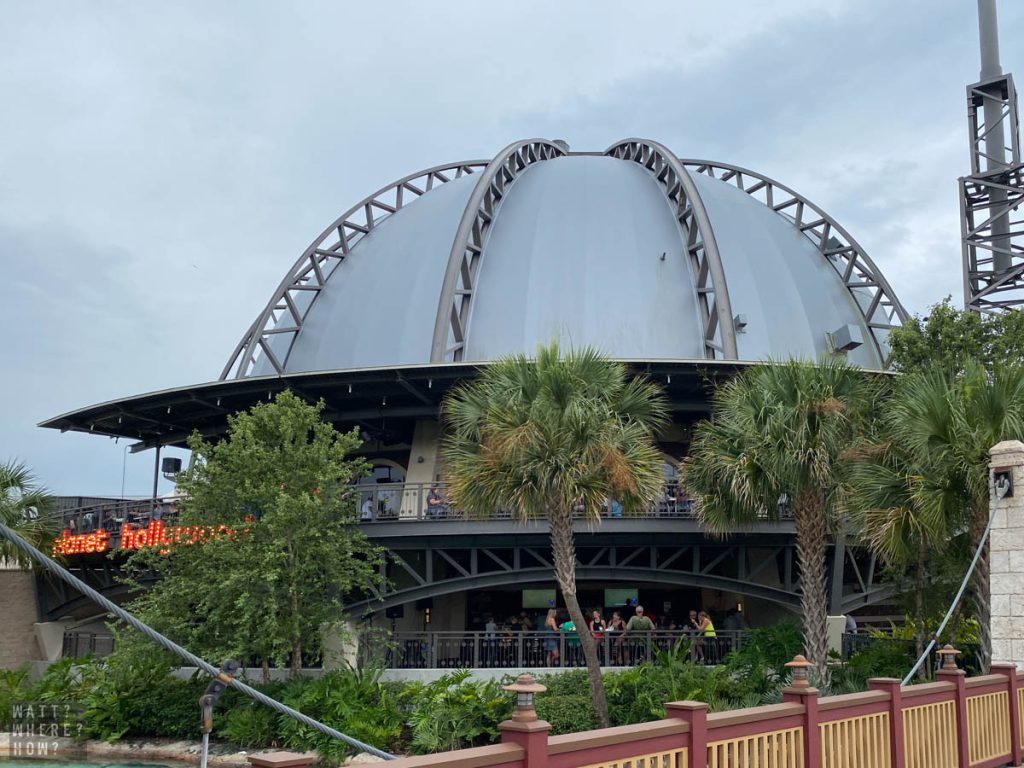 Getting to Disney Springs Orlando
Disney Springs is easy to get to, with most resort area hotels offering courtesy buses that leave from near the water tower. There is plenty of parking and rideshare and taxi drop-off points.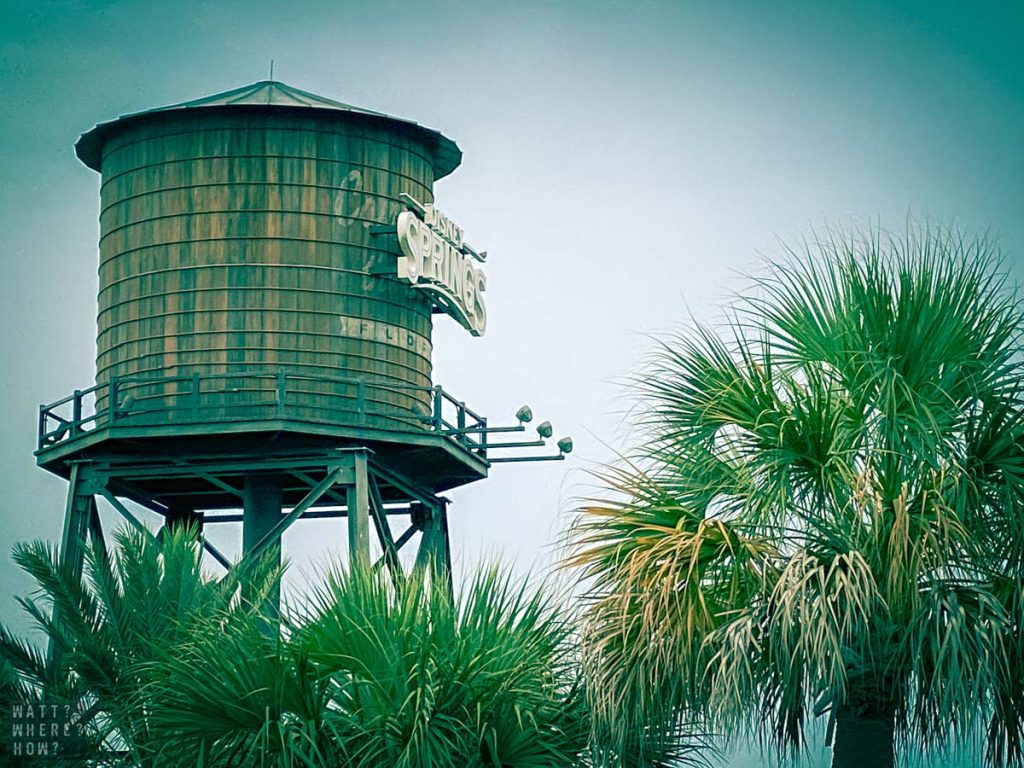 WHAT?
Disney Springs Orlando is an open-air shopping and dining precinct that used to be Downtown Disney. It adds another dimension to visits to the amusement capital of America.
WHERE?
Disney Springs Orlando is on Buena Vista Drive and is set on Lake Buena Vista.
HOW?
From the I-4, take exit 67 towards EPCOT and Disney Springs and follow the signs. There is complimentary parking within the precinct, so it can make for a cheap day or a half day out. The opening hours most days are 10 am to 11 pm.
Follow & Connect with us