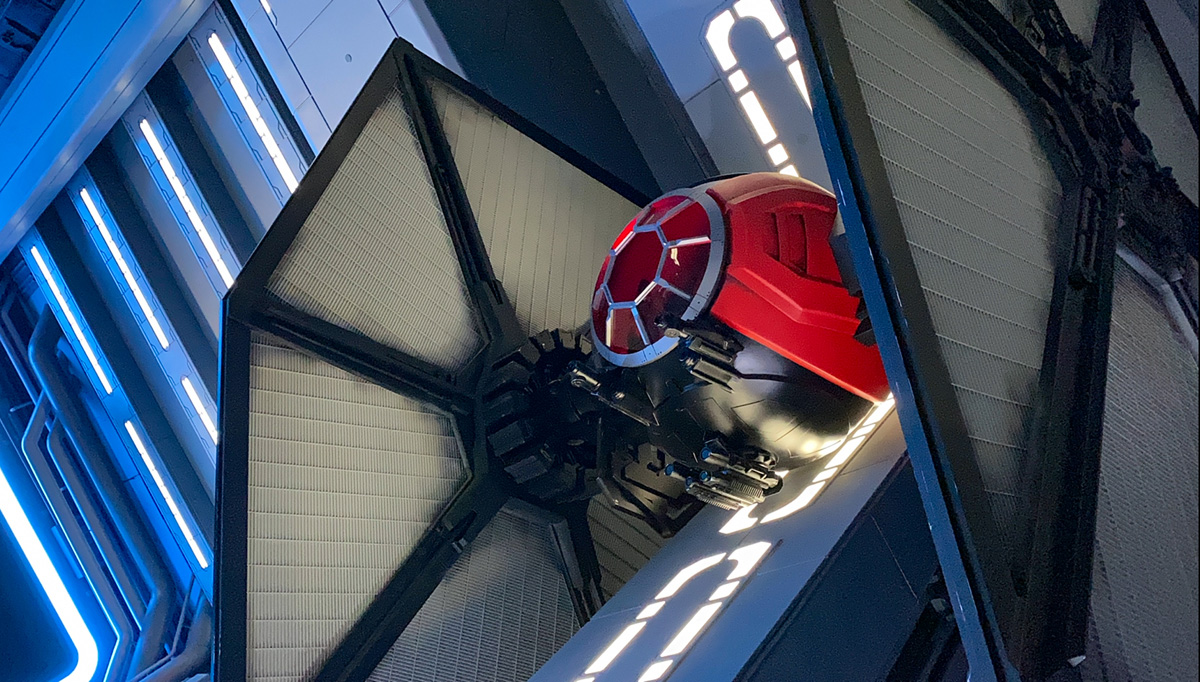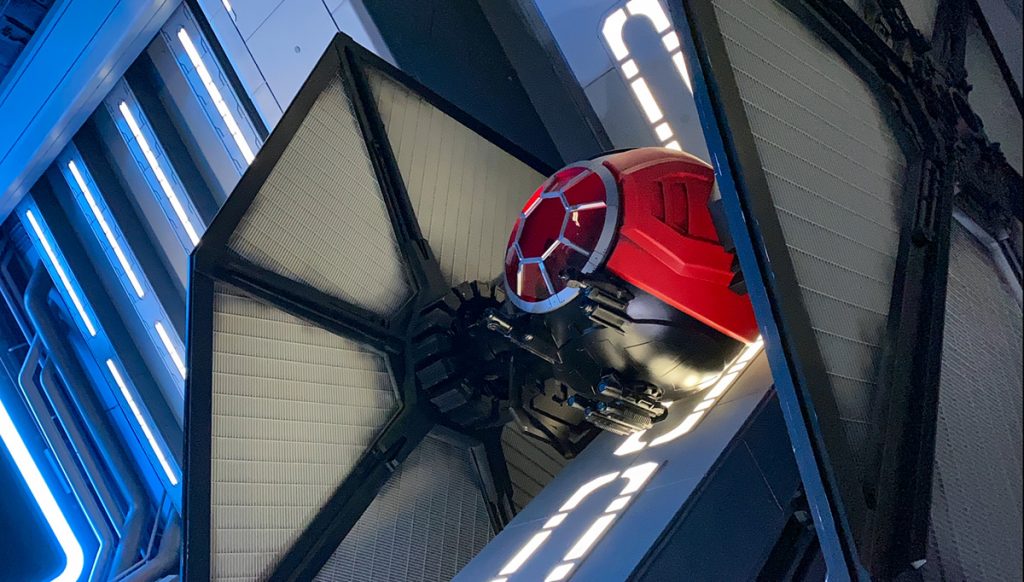 Disney's Star Wars Rise of the Resistance has the power to permanently turn you into Star Wars fan
After the initial hype of the opening of Star Wars Galaxy's Edge at Disneyworld Hollywood Studios has subsided, it's been rekindled with the launch of the most innovative amusement park ride experience yet. We rode the new Rise of the Resistance and are still buzzing! This is more than an attraction – it's the first time a ride has been made that makes you feel like you have been drawn into an epic moment from a Star Wars movie.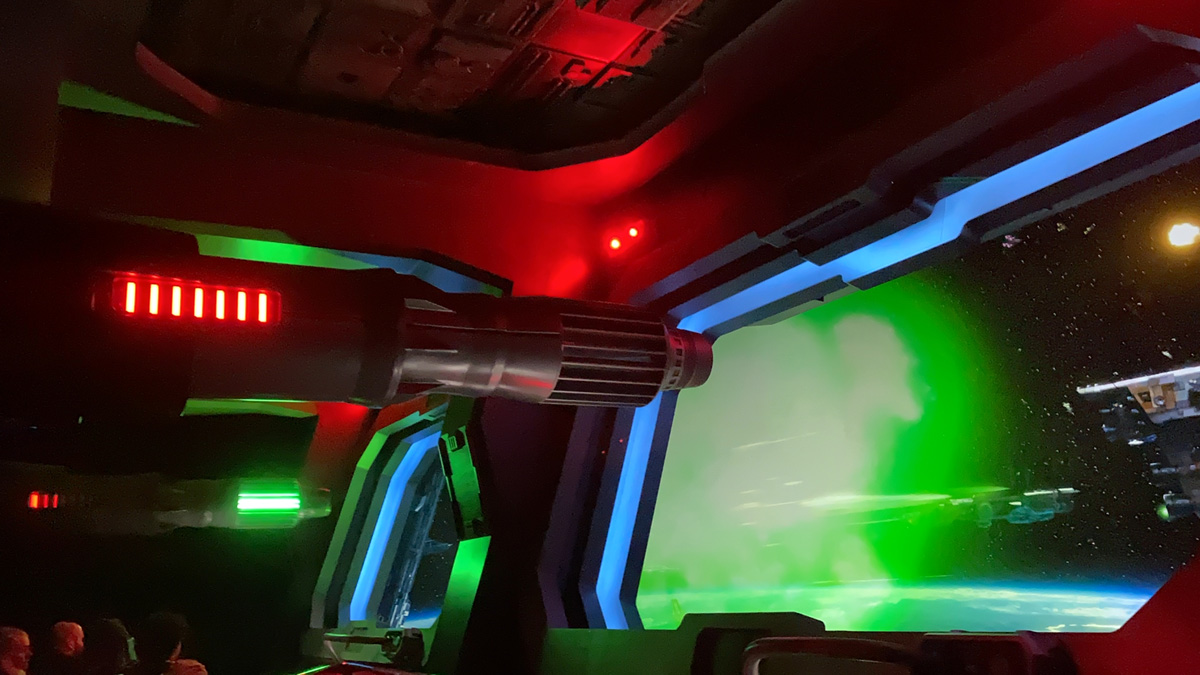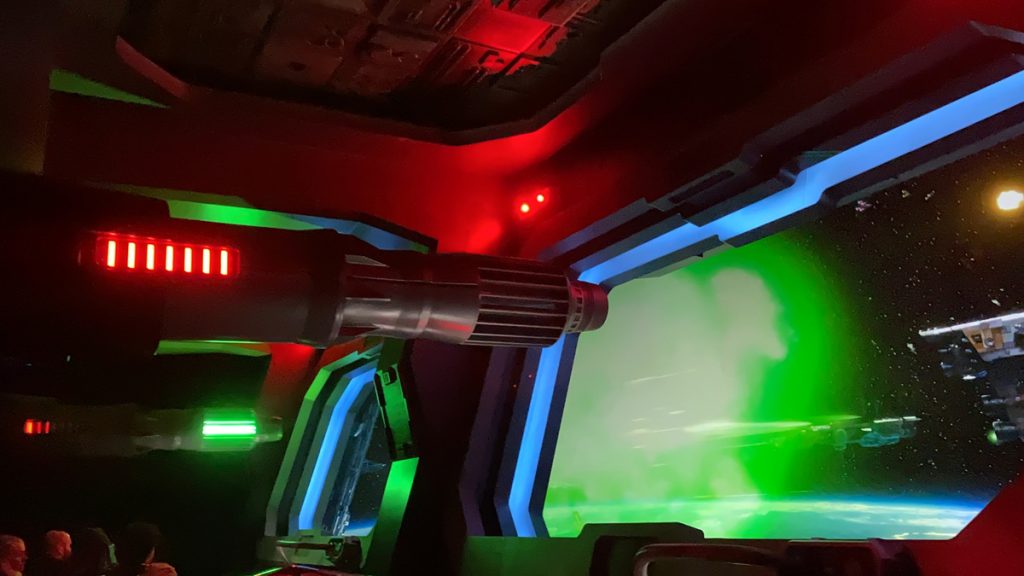 As early adopters here in its first month, we arrive with trepidation, partly due to excitement and partly as the ride has had some teething issues the day before, meaning it was out of operation for hours. Thankfully we're let in at the preassigned time and boarding group (initially it was all done by trying to secure your slot right on 7 am through the park app, but it's now been incorporated into the FastPass system.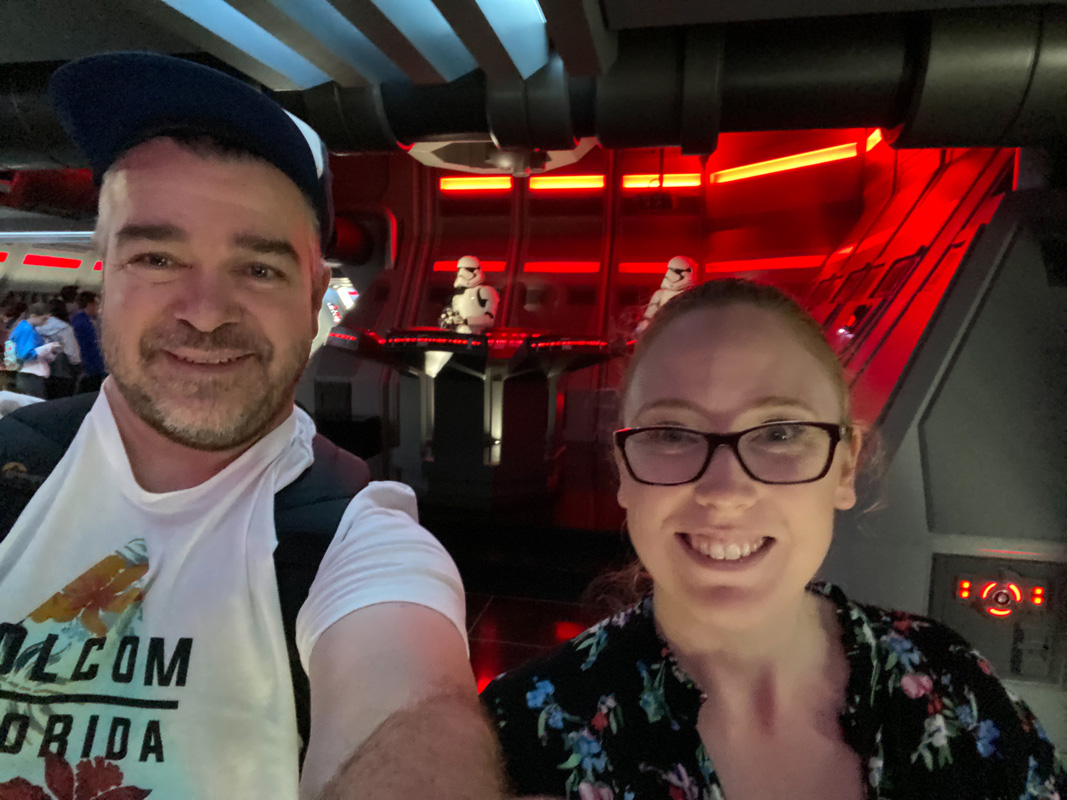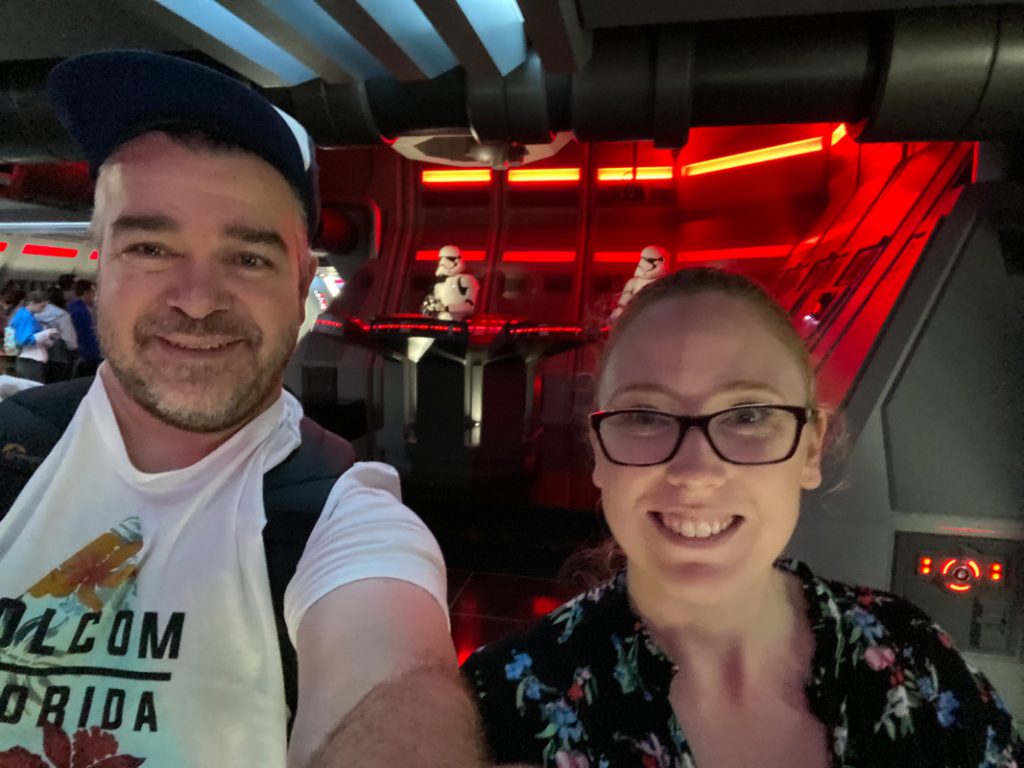 Star Wars Rise of the Resistance pre-spoiler overview
On the Star Wars Rise of the Resistance, you're coming into it as a fresh recruit from Batuu. Cast members usher us into the ride area, a heavily landscaped trail that winds between trees, pools, waterfalls, and into the "mountains."
You enter the caves of a rebel outpost, and it's believable enough to draw you in from your first few minutes of the lengthy queue (30 to 45 minutes is standard). It is designed to make time disappear, entertaining, and educating into the heart of the ride. Yes, you're queuing, but you can spend the time checking out crates of weaponry, lockers of helmets and rebel flight suits, and scanning the different codes with the Disney Play app to pick up assets or to accept side missions.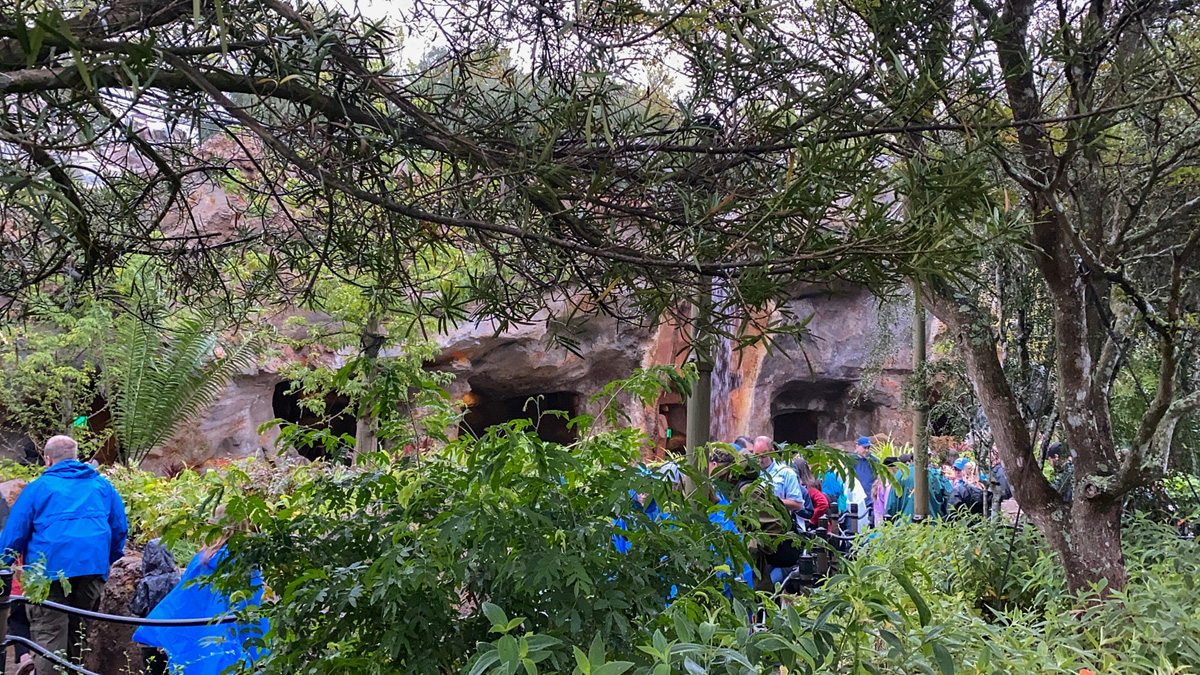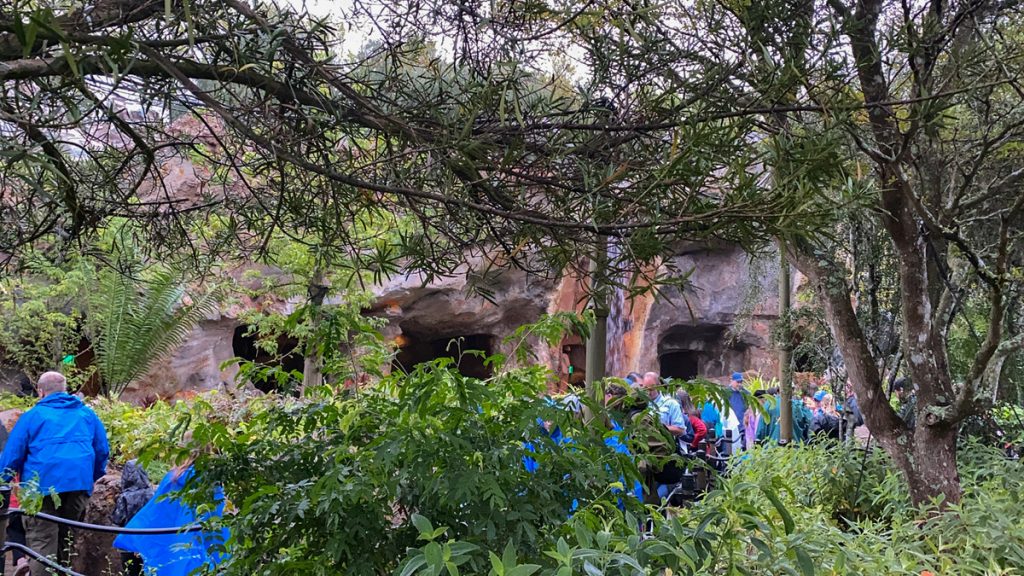 Star Wars Rise of the Resistance (Spoilers ahead)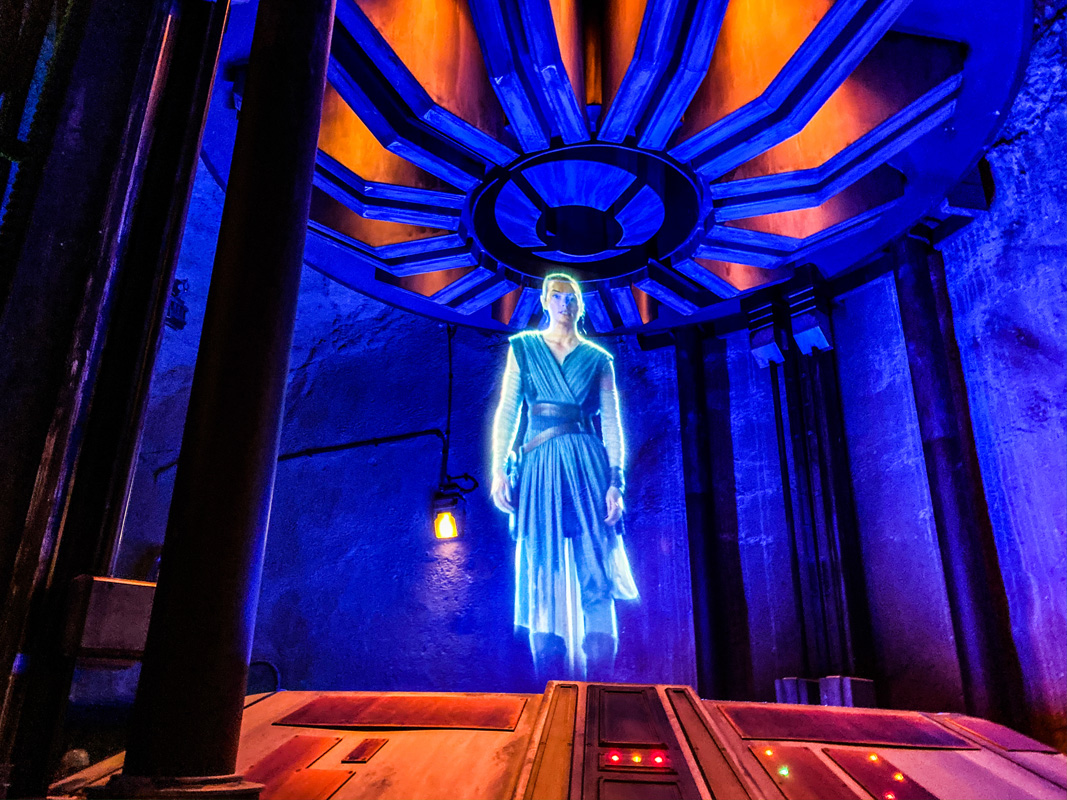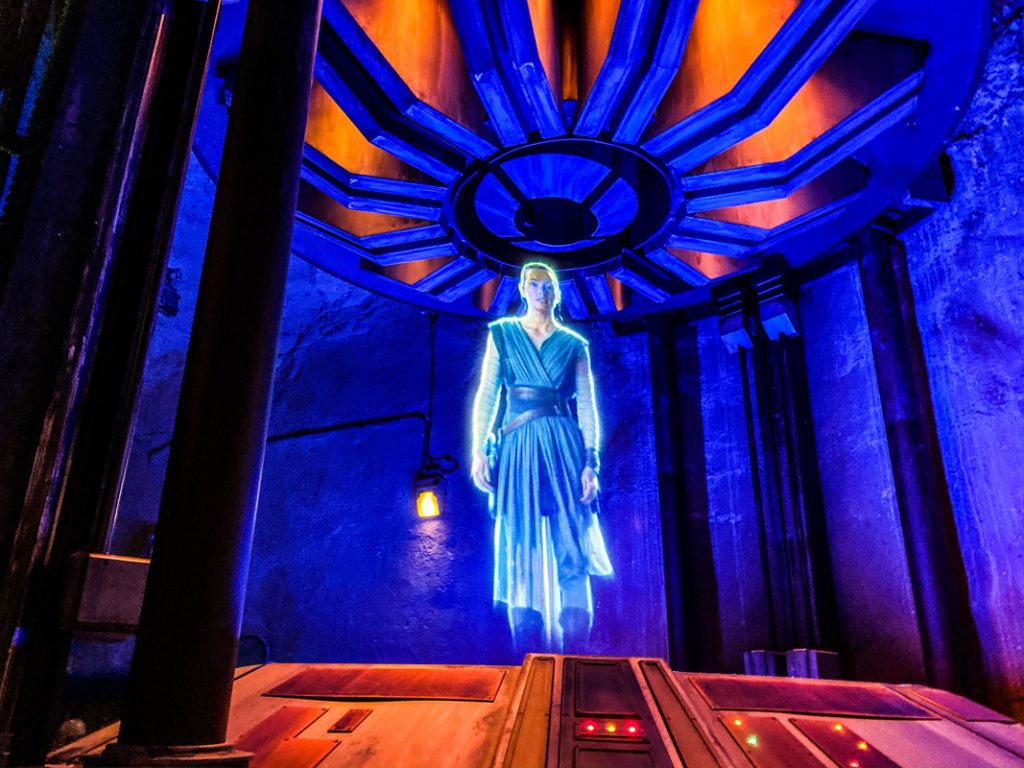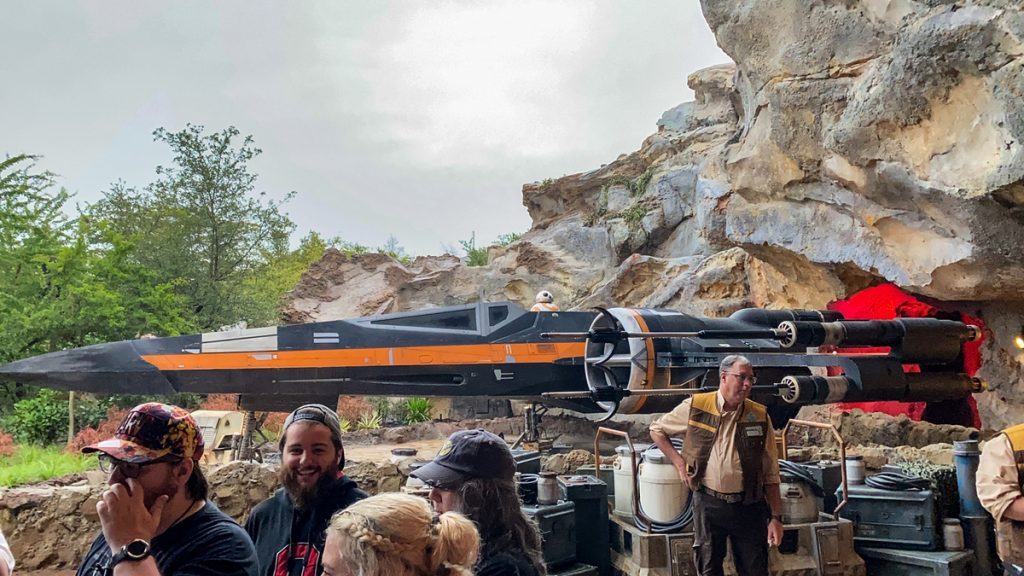 Reality now suspended, you make your way through the rebel outpost on Batuu, where you soon find that you're in a spot of trouble. Finn has been on a covert mission to a First Order Star Destroyer and discovers that they know about the existence of a secret rebel base. You find this out over the course of fantastic video and audio-animatronic briefings, the most realistic being when BB-8 illuminates a hologram of Rey (actual footage of Daisy Ridley), who calls upon your service to evacuate and regroup on Bakura.
Before you realize it, you're drawn into the rich storytelling as you're led out past Poe Dameron's life-size X-wing to the I-TS transport shuttle, manned by Mon Calamari being, Lieutenant Bek – another convincing animatronic character.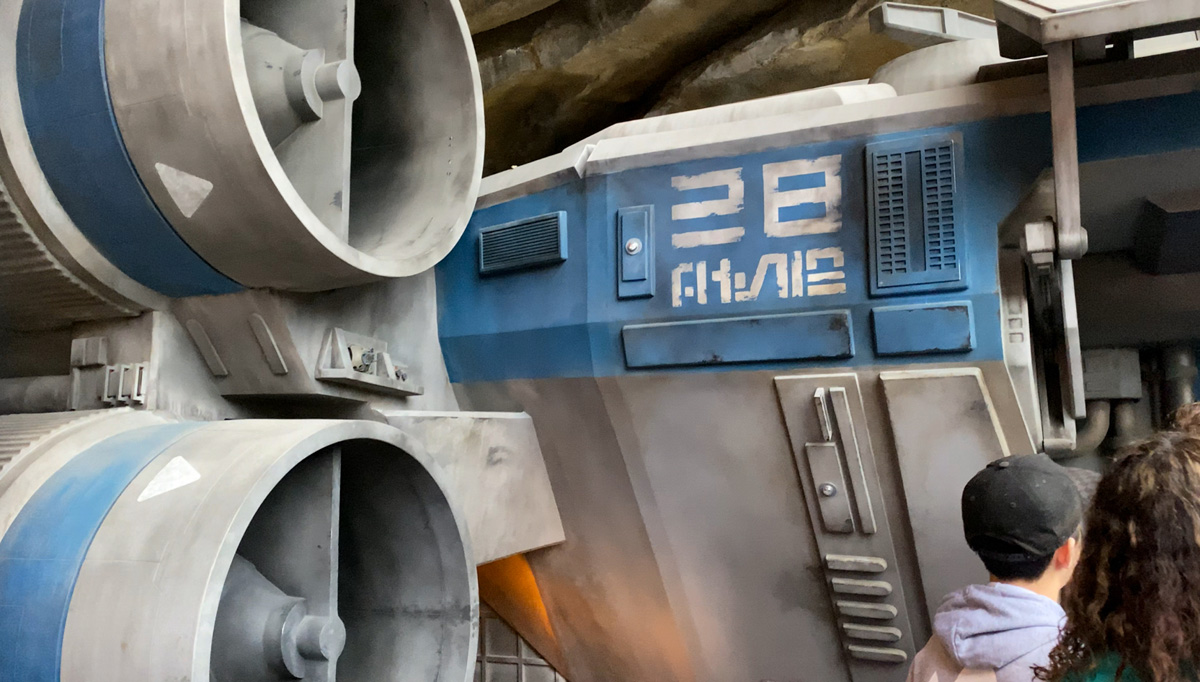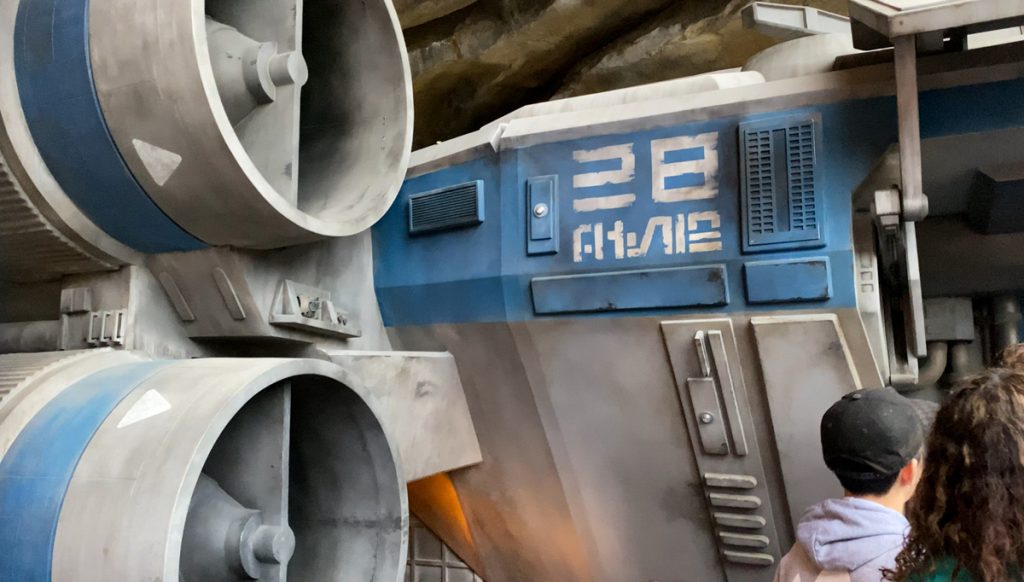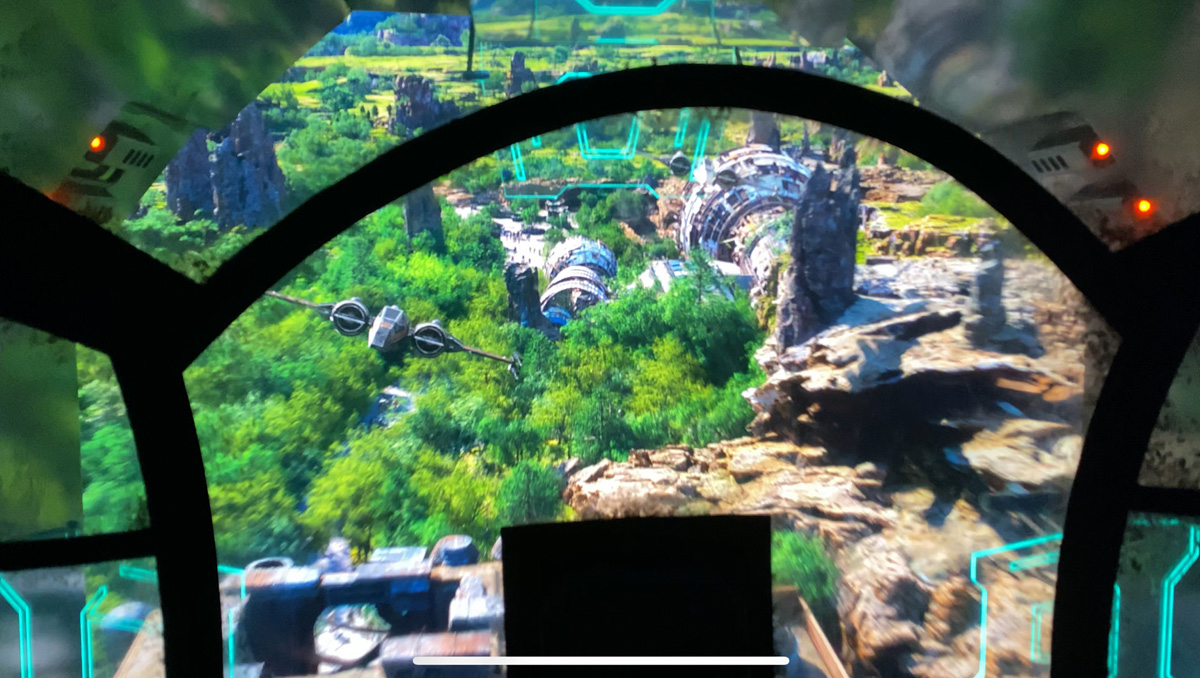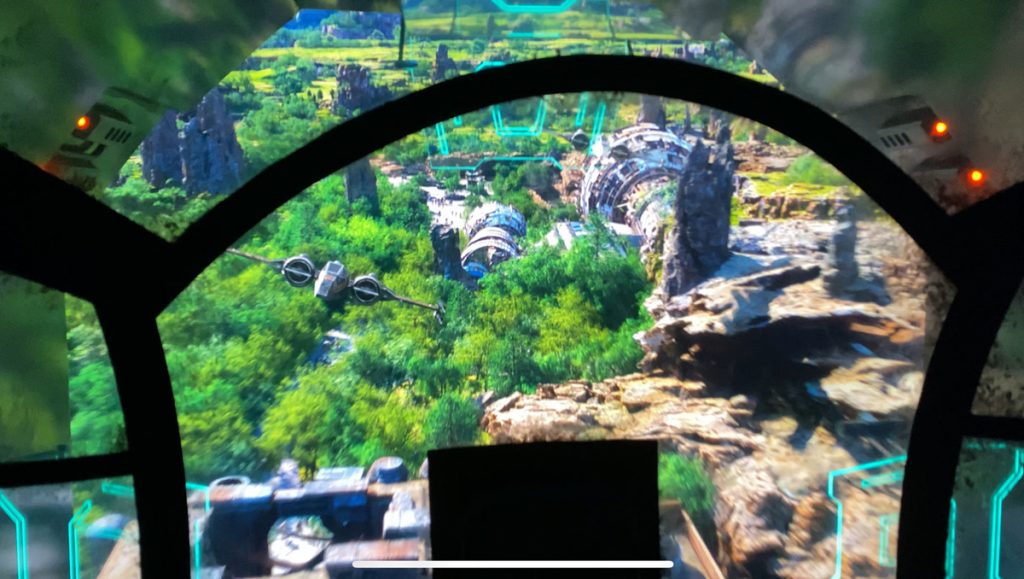 Holy Ship!
Without giving too much away, through the magic of Lucasfilm, you're flown through space and in the attempt to flee Batuu are captured by Kylo Ren's First Order Star Destroyer. Exiting into the impressive hanger of an actual destroyer, you face a wall of stormtroopers standing in front of the open hangar doors, tie fighters whooshing past in the background. Before being led 16 at a time to interrogation cells – get that phone or camera ready as this hanger experience with its small army, and bright red Tie Fighter is a scene you'll want to capture for immortality.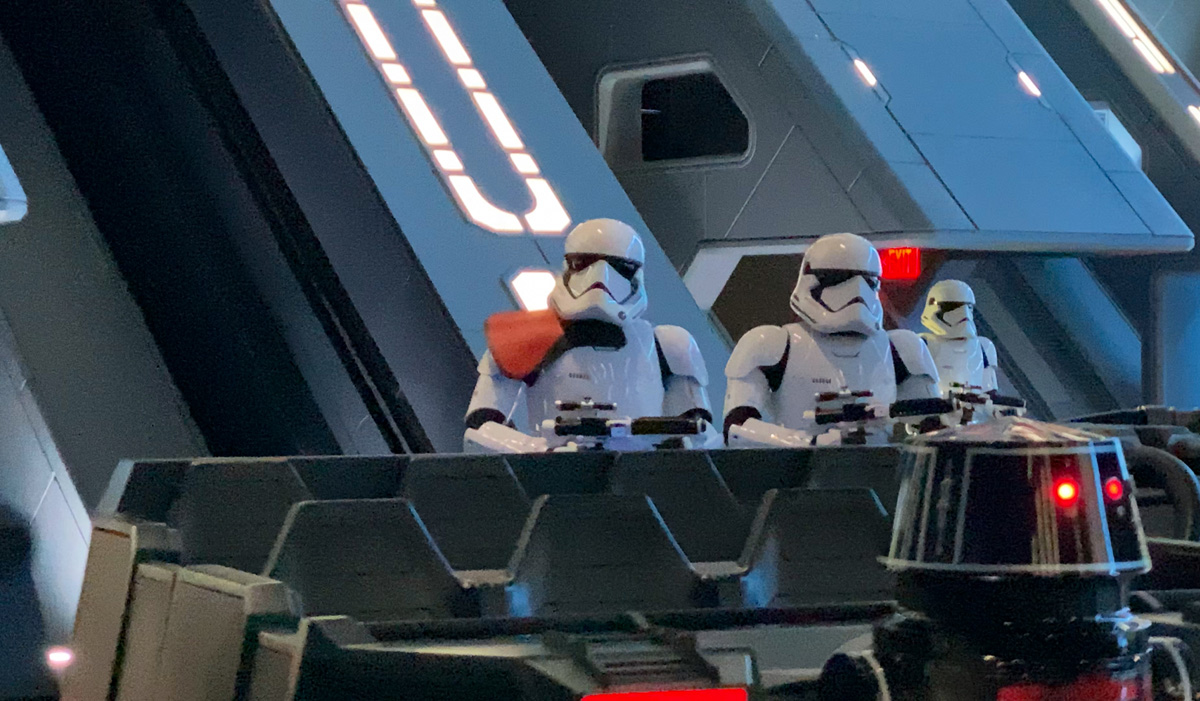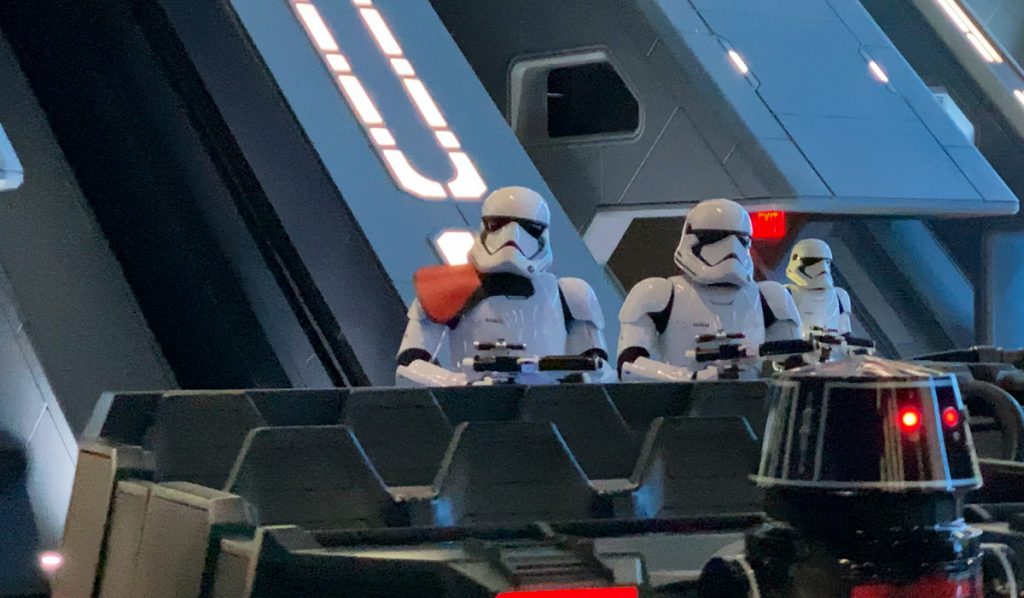 At the cells, you get your first taste of Imperial intimidation. The First Order officers are first-class actors who stalk menacingly close to each member of your party – pausing to ask questions venomously or try to draw out an embarrassed giggle. They add a dark authenticity to the moment and help to anchor the story in reality.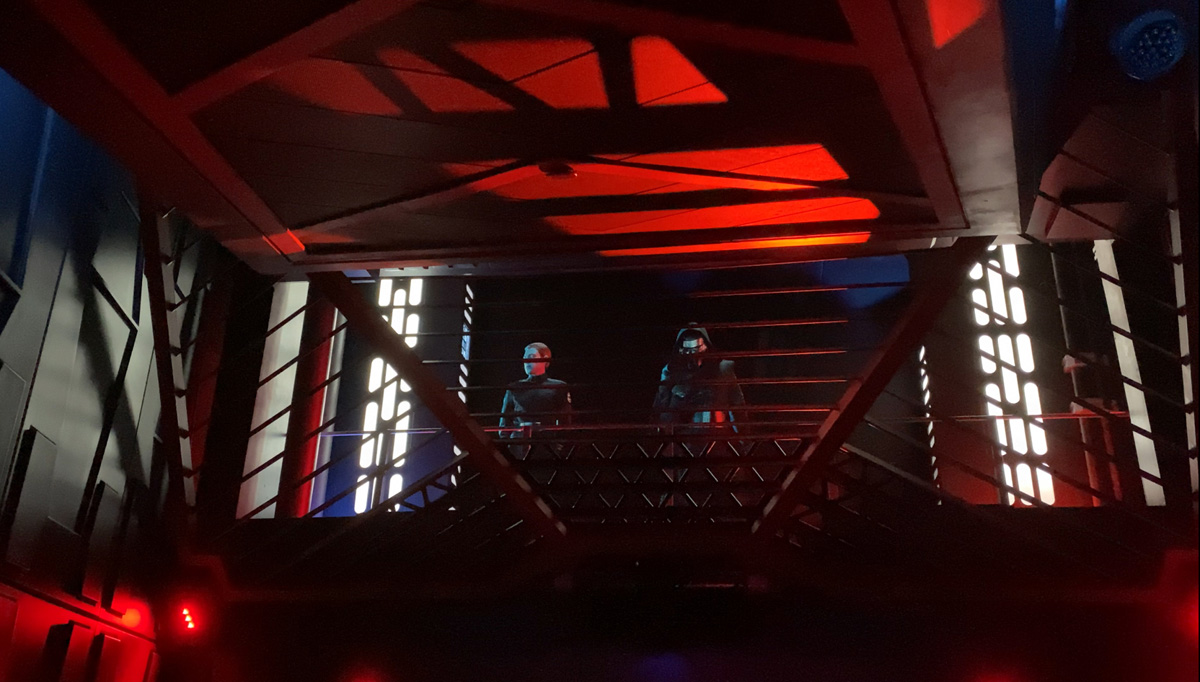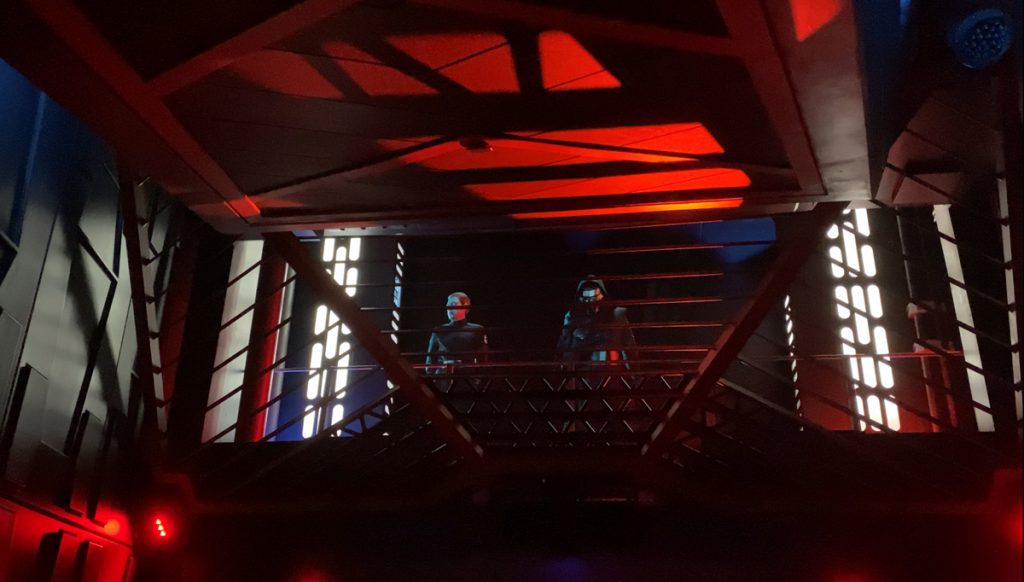 You're under arrest
Entering the cells, General Hux and Kylo Ren storm above you on a catwalk, with Ren attempting to use his force powers to extract the location of the rebel base from you. Thankfully you're not left to your own devices, and in a fascinating twist, you're aided to escape with a surprising exit to special pods that take the ride to a new place. Unlike any ride on earth, the carriages are autonomous and not aided or restricted by rails.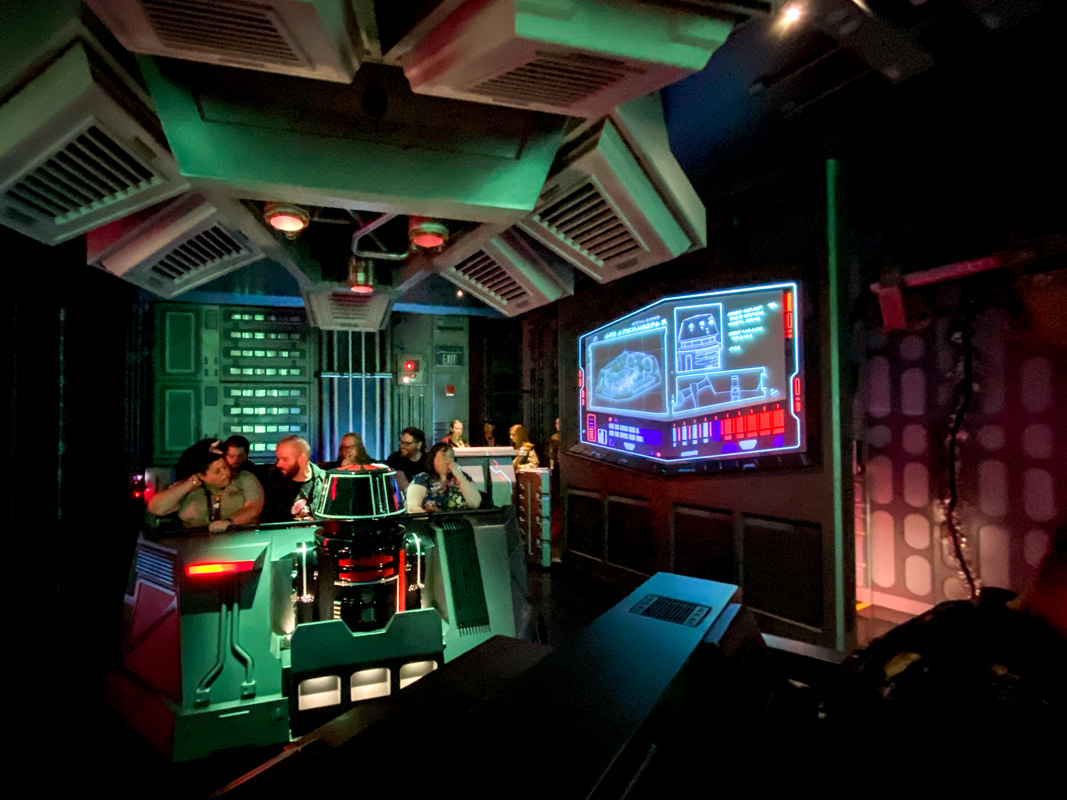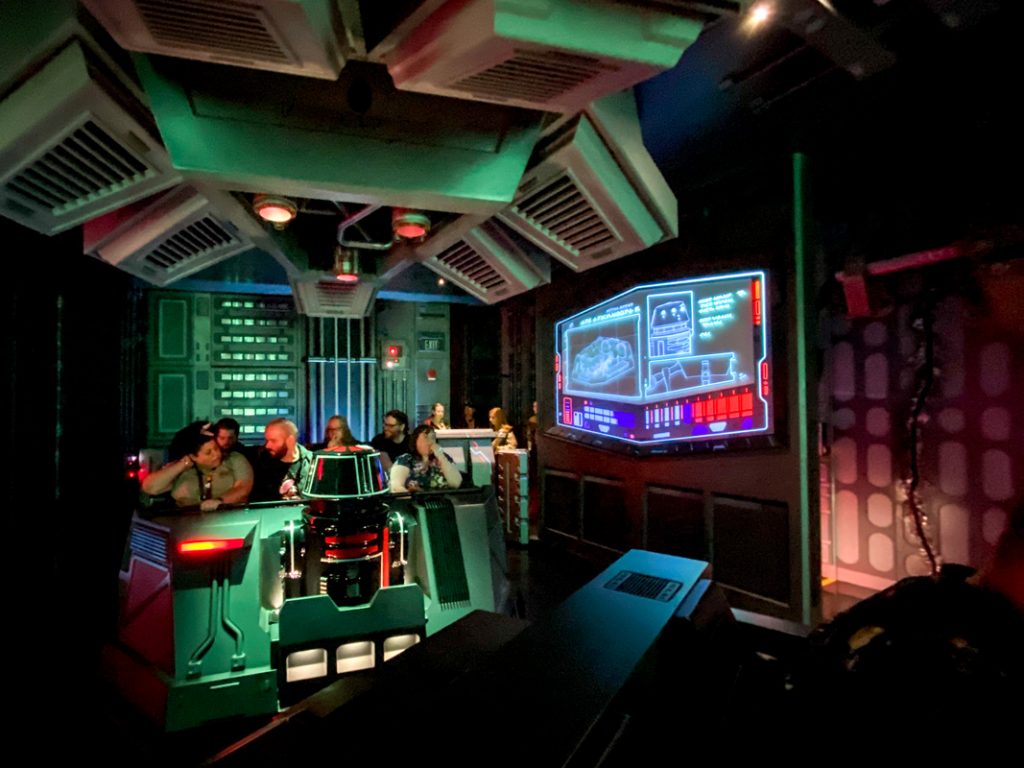 Seize the moment
Driven by R2 droids, the pods spin and thrust forwards and backward as you flee towards the lifts. At every turn, there's drama, from probe droids to coming face to face with the iconic AT-AT walkers. You'll face a firefight from First Order stormtroopers (luckily they're lousy shots), a full attack by x-wings, and the raging fury of Kylo Ren, who comes after you, even using his fiery red lightsaber to cut through the roof above you. It's exhilarating, unforgettable, and after a dramatic escape in pods, you're escorted by Poe Dameron's X-wing through space and back to the forest of Batuu.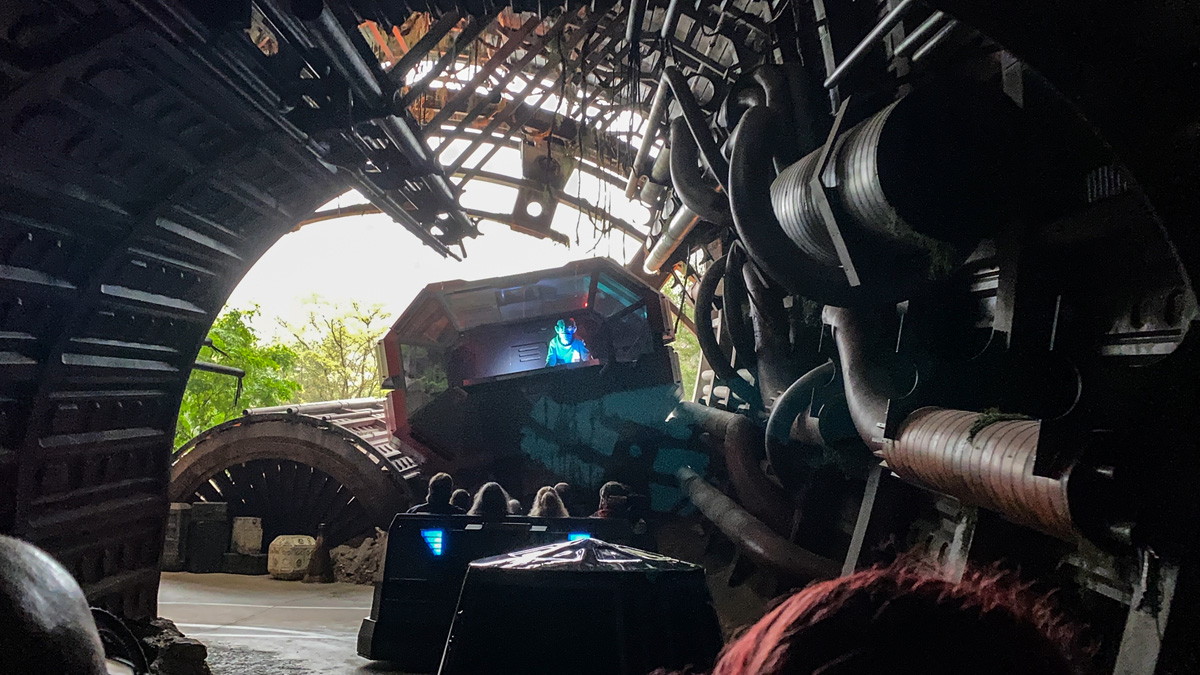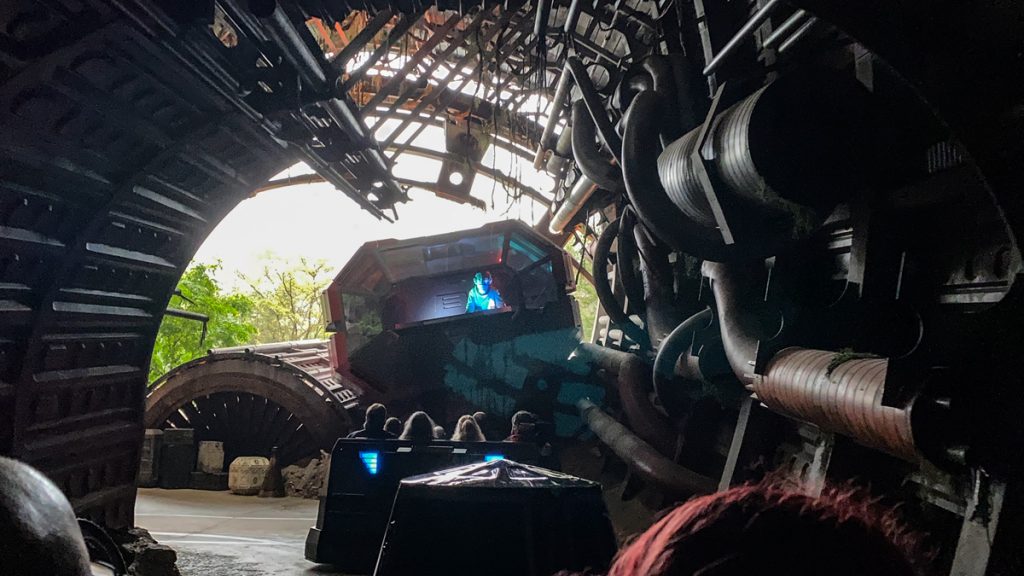 Star Wars Rise of the Resistance: The debrief
Disney's Star Wars Rise of the Resistance is the most innovative ride around. Its use of high-definition video and audio-animatronic figures is seamless when it works. The ride opened prematurely on December 5 and has been addled with teething issues. We were lucky to get the whole experience free of problems, though no doubt these factors are being addressed by the Imagineers. Key things to know:
You have to be 40″ tall to ride Star Wars: Rise of the Resistance
There is motion and a drop, but it's by no means dramatic or scary and should be fine for most people
You don't have to be a fan or know the backstory to appreciate the ride – it may convert you
The queue can take over 45 minutes, but the whole ride experience lasts around 15 minutes
Yes, this is worth buying the FastPass for!
Star Wars or Disney fan? Save this to Pinterest!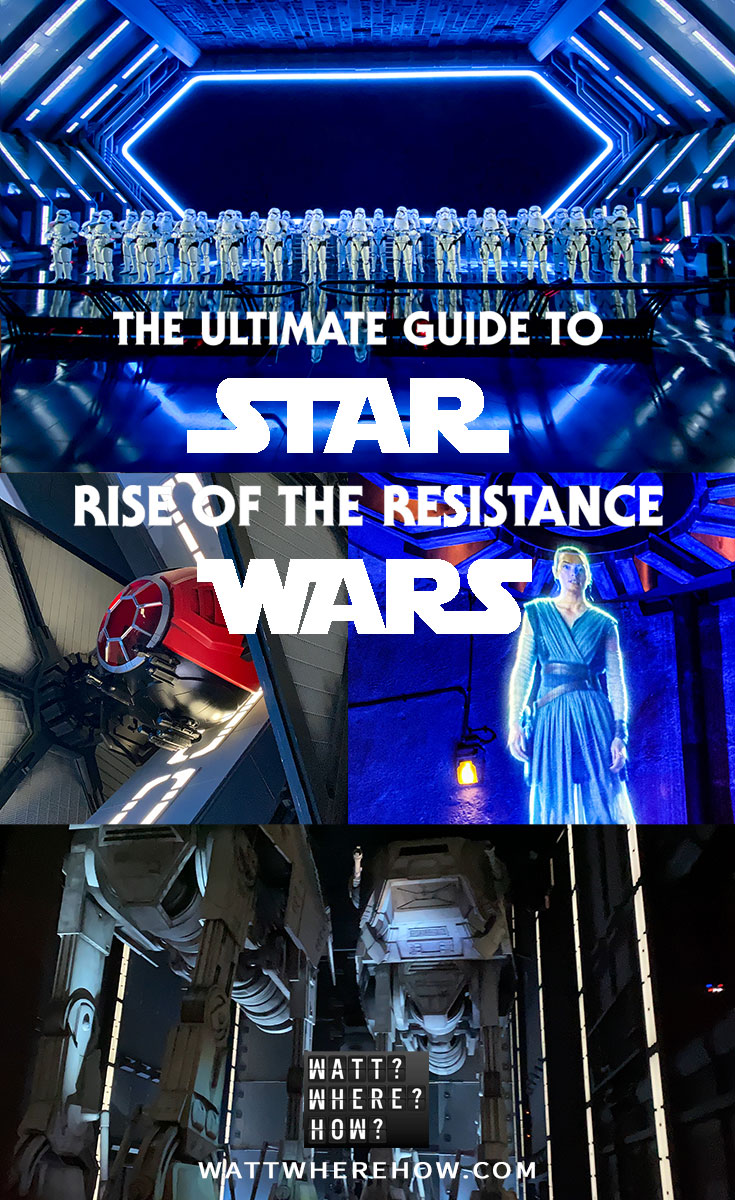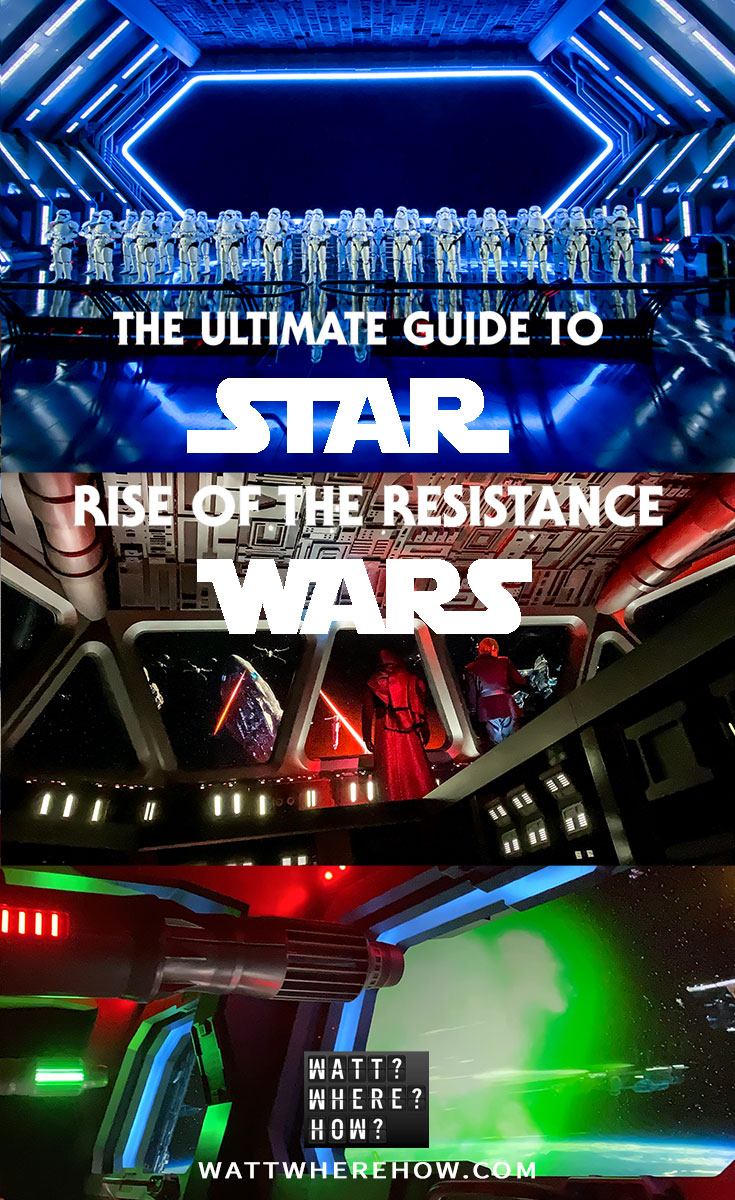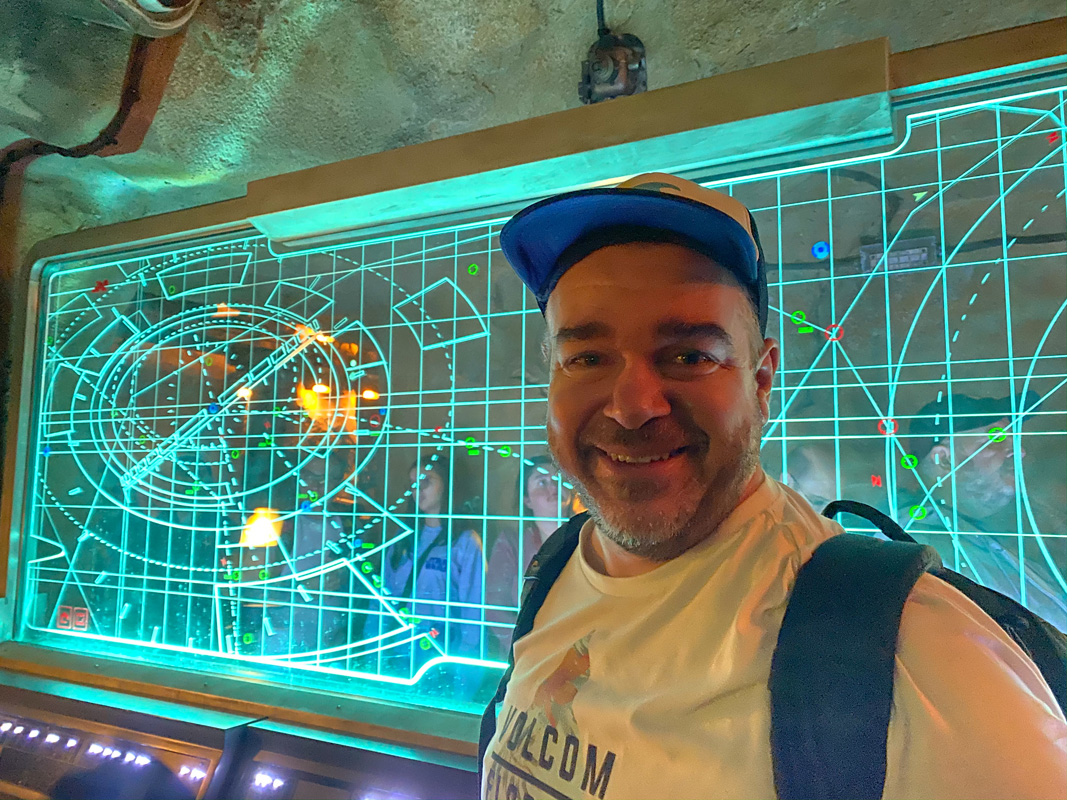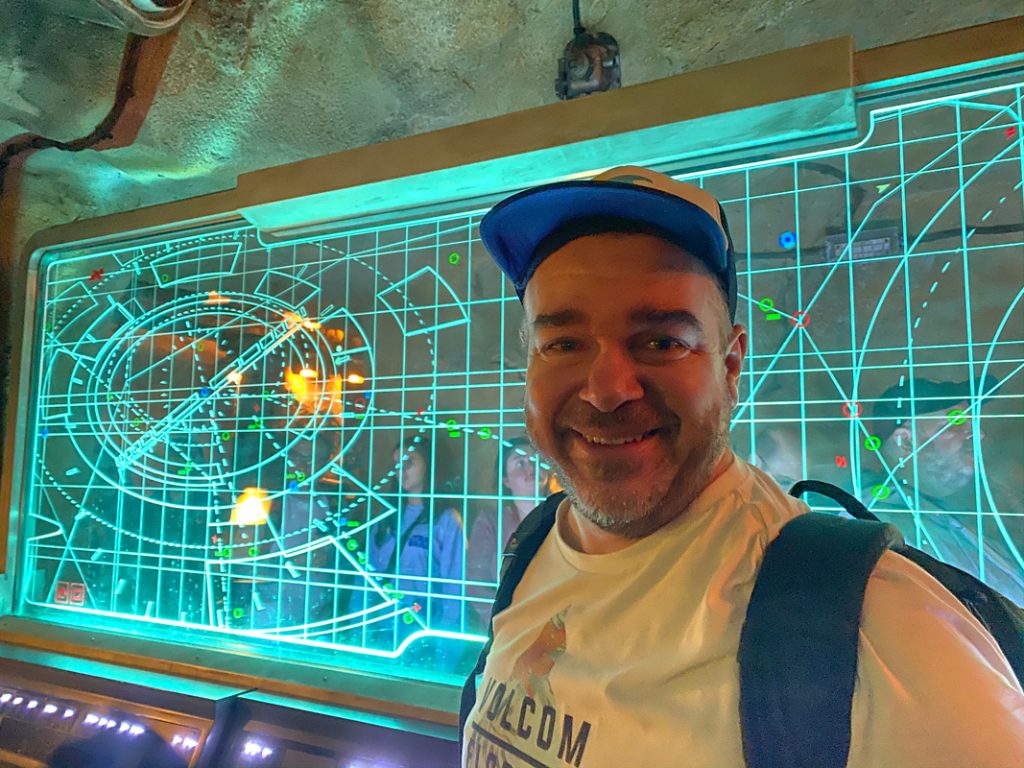 Follow & Connect with us