Phoenicia, NY is a small but popular hamlet in New York's Catskills that attracts day-trippers and weekenders all year round for its fly fishing, winter sports, and in summer, camping and white-water tubing. Situated about two and a half hours from Manhattan by car, the only other way to get to Phoenicia is by a Trailways Coach, which departs from the Port Authority Bus Terminal. For the best experience, a car offers the flexibility to go beyond and explore backcountry routes, discover the work of regional artisans, or find a secret fishing spot.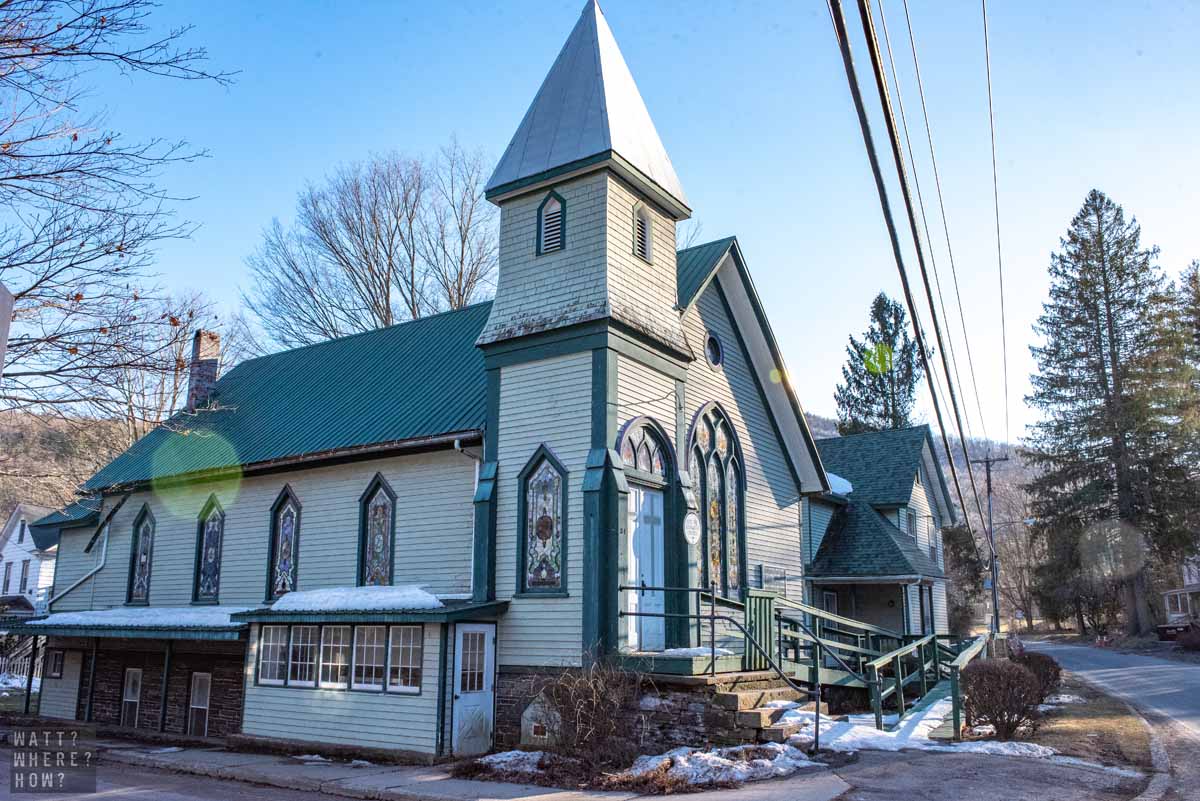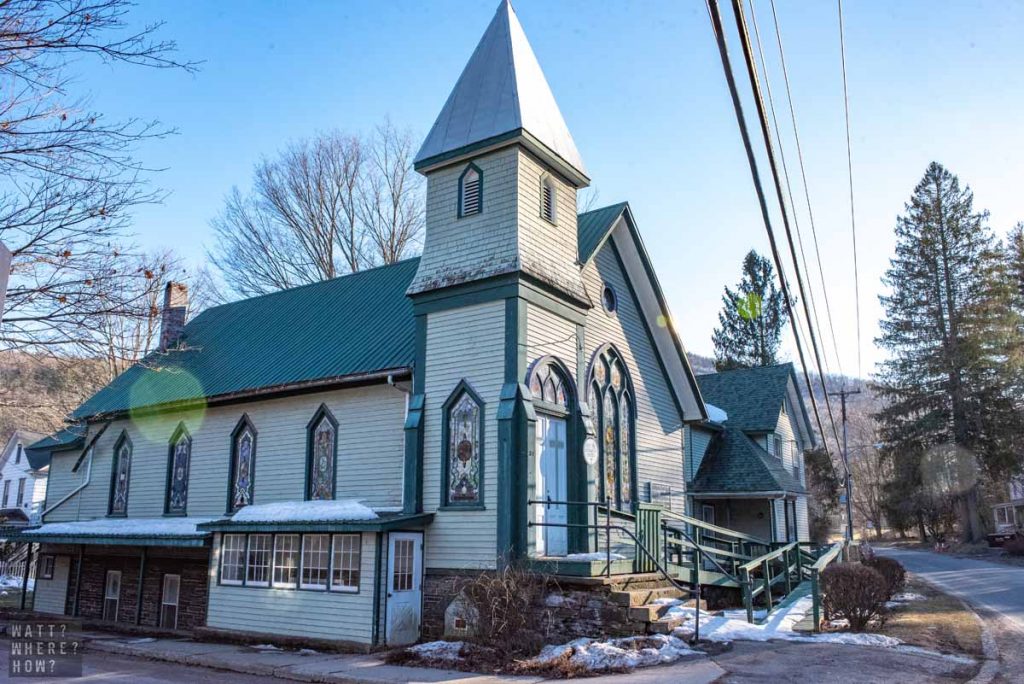 New York State's Phoenicia is much smaller than we'd imagined, but for a town its size, it's a great base to experience the incredible Catskills at their best. Here are our top things to do in Phoenicia NY whether for a getaway, a weekender, or part of your upstate explorations.
Top things to do in Phoenicia, NY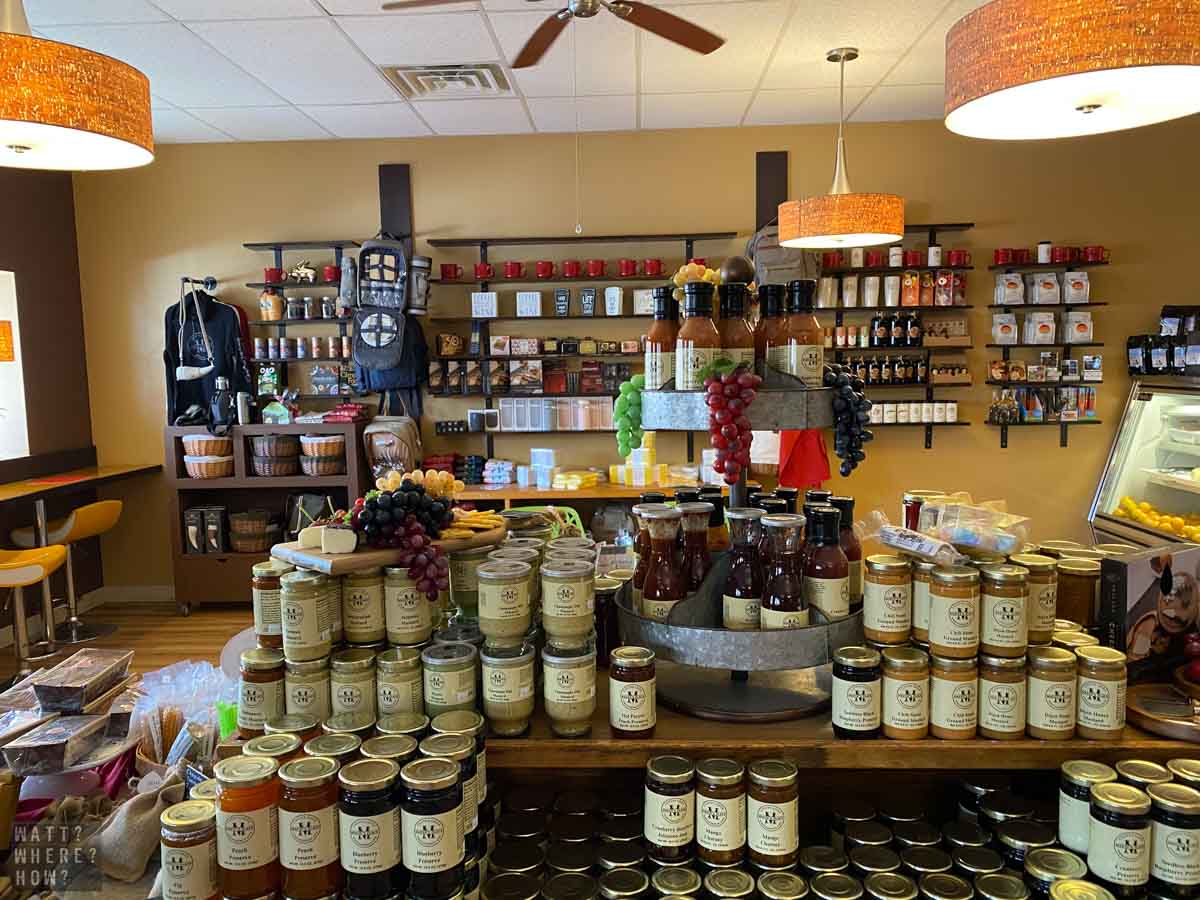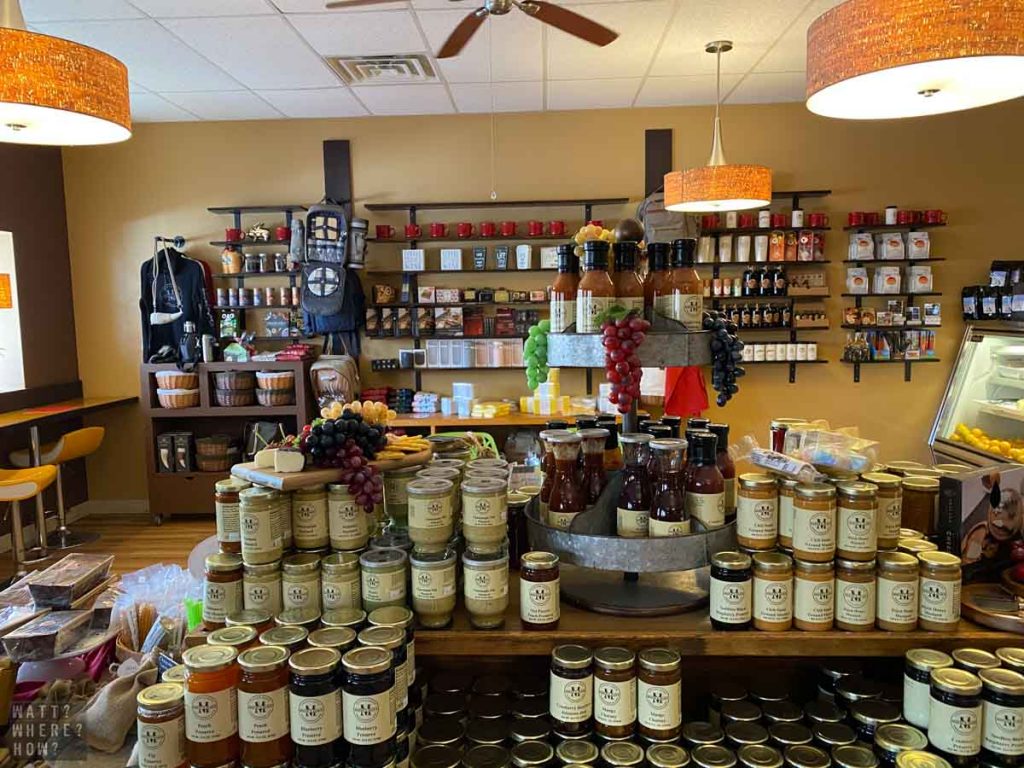 1. Warm your cockles with craft beers and spicy wings at the Woodstock Brewing
Like the Woodstock Festival, Woodstock Brewing is nowhere near the town of Woodstock, New York. Instead, you'll find it on Route 28 heading towards the township of Phoenicia in a strip of shops that also contains the Esopus Creel Fly-Fishing Shop (perfect for getting equipped to chase trout in the creek just across the highway), a pizzeria, and Maeve's Place, our top recommendation for the best coffee in the region.
Inside Woodstock Brewing, you'll find the expected large aluminium kegs and shiny taps and the semi-industrial furniture that is so typical in craft breweries. What isn't usual, is the food, which is almost at gastro pub level, and their charitable beer, the Emotional Support Beer, which raises money for Operation at Ease that pairs shelters dogs with veterans and first responders to aid with PTSD.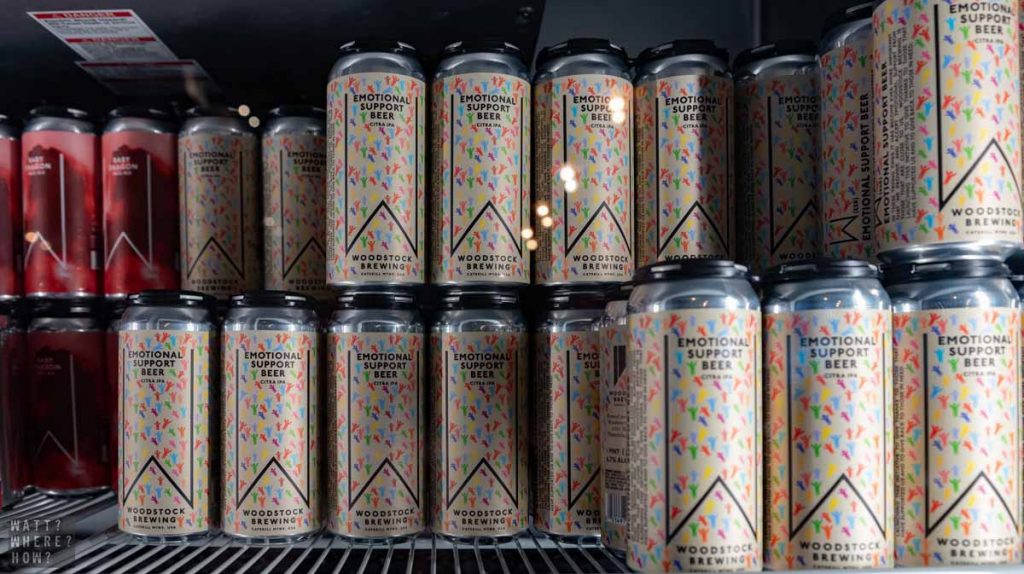 If the weather permits, head outside to the beer garden, which is perfect for chatting free of COVID stresses.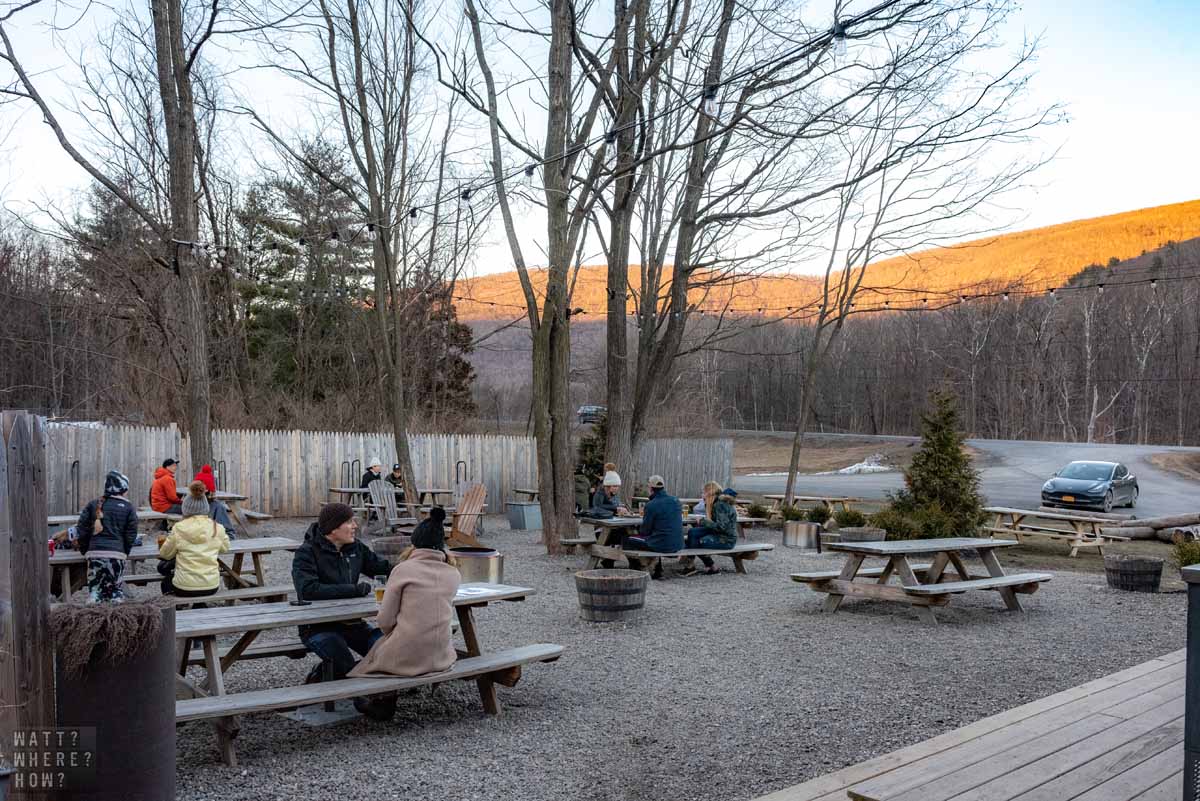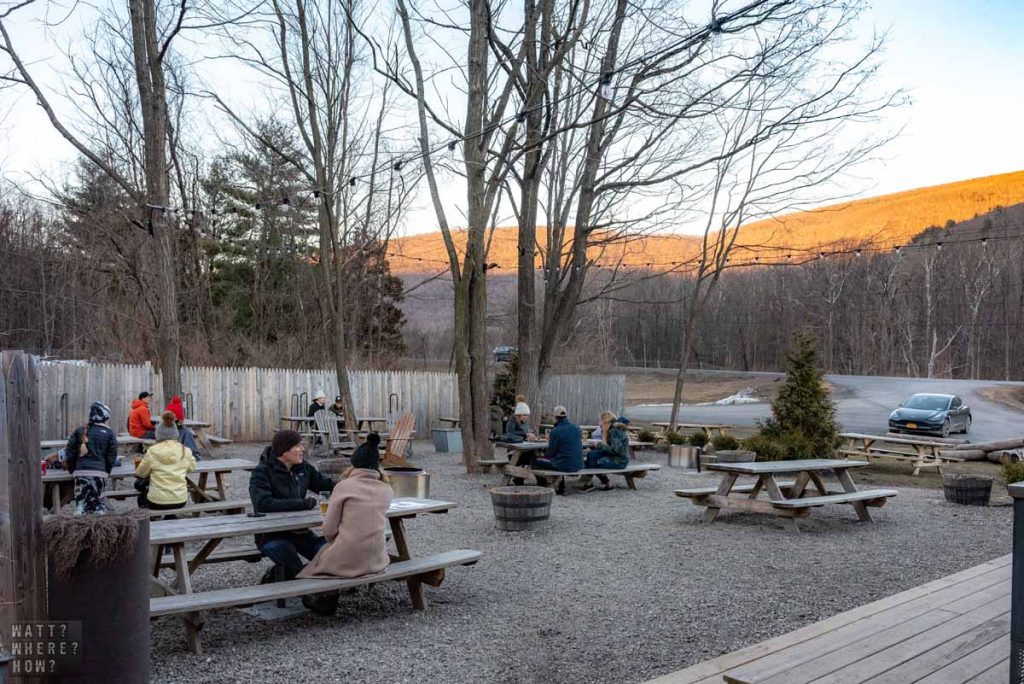 2. Dine in at the Phoenicia Diner
The Phoenicia Diner is a classic American diner that goes beyond the typical greasy spoon joint, opting instead of obesity-inducing portions to go for quality over quantity. Renowned for its locally sourced meats and dairy and all-day boozy breakfast options, this popular spot, on route 28, just before the turnoff to the township of Phoenicia has been on the up since its current owners took over in 2012.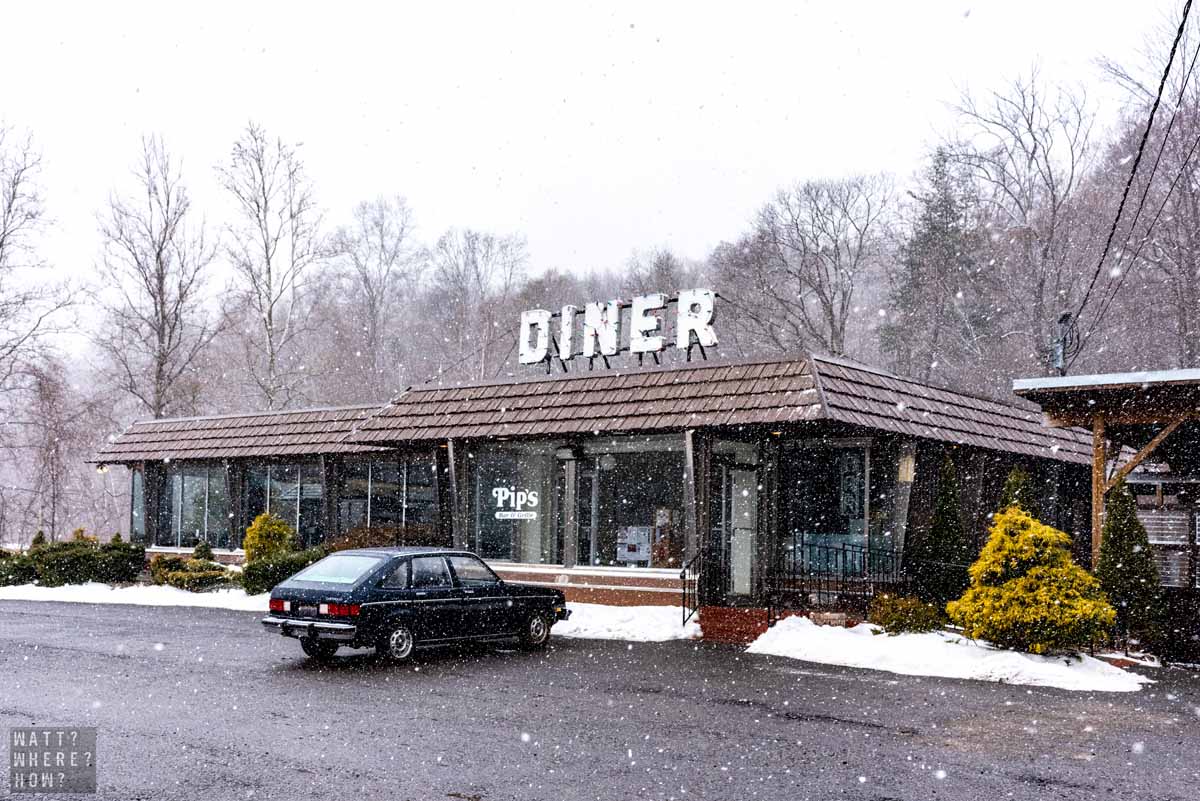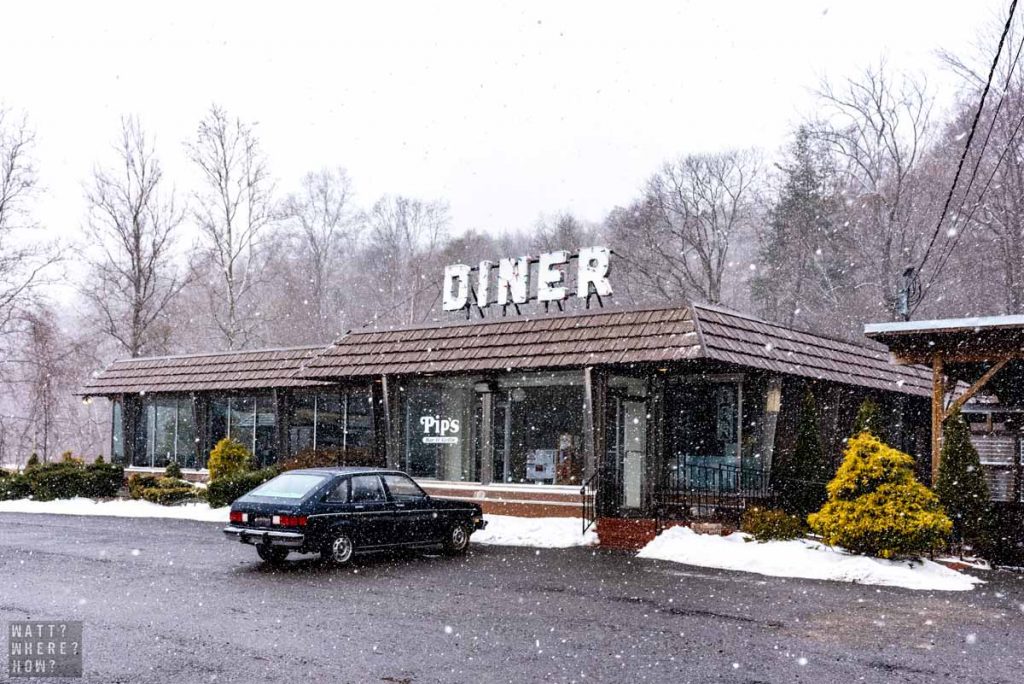 Originally built in 1962 in Long Island, New York, the whole diner was packed down and relocated to its current position at Phoenicia NY in 1982. And although you'll find traditional diner favorites like Reubens, you can also choose more upscale fare like pan-fried local trout, bourbon milkshakes, and a full Irish style breakfast complete with baked beans and potatoes.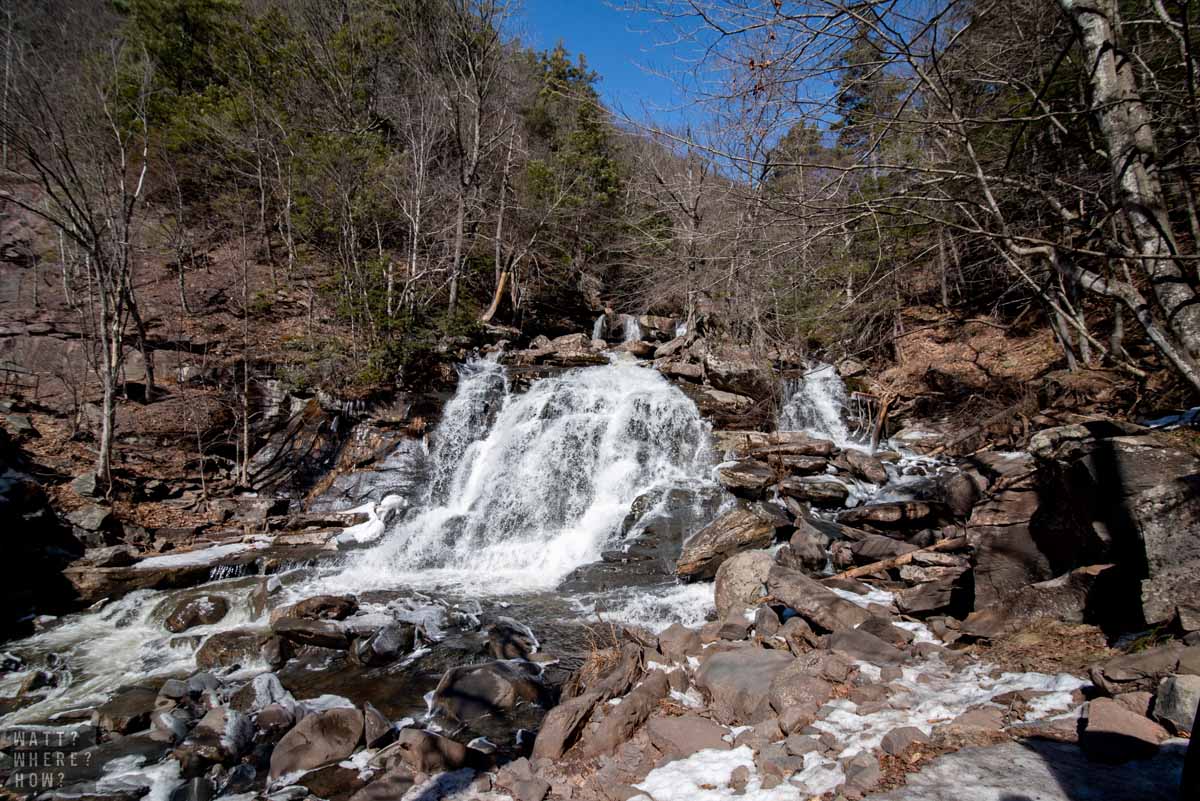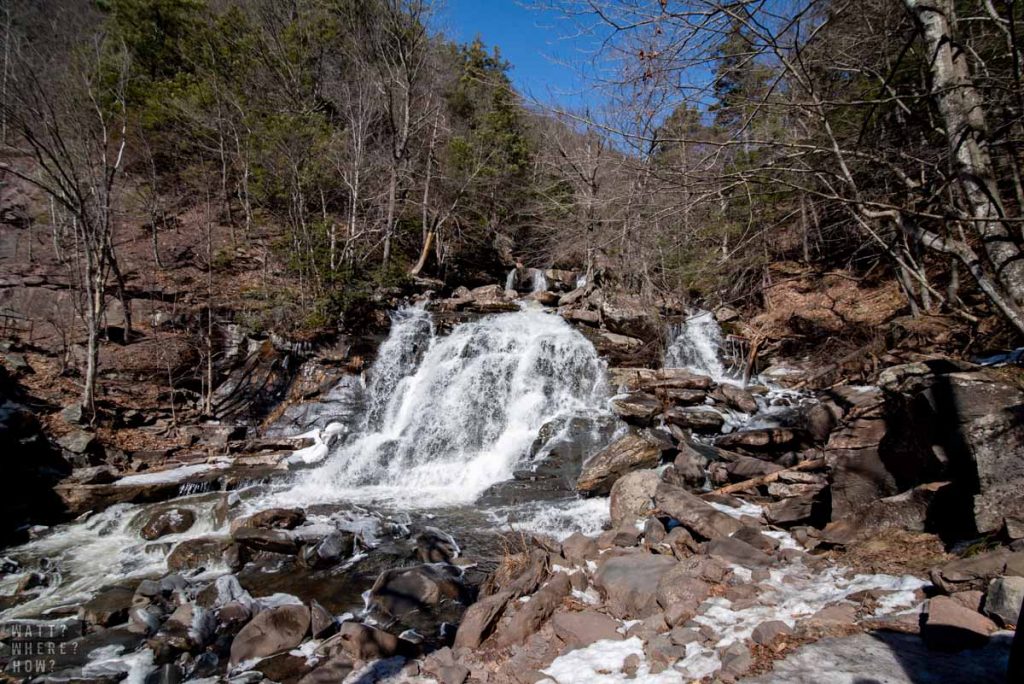 3. Go hiking at the Kaaterskill Falls
The Kaaterskill Falls, situated just beyond the town of Hunter offer two vantage points and a steep hike from the lower falls to the more iconic upper falls. On the day we went, heavy snow and ice made the paths inaccessible to all but the most foolhardy. Parking is the challenge and there are only a few places you can stop. Expect a fair walk against heavy mountain traffic that is rewarded by the impressive natural beauty of the falls. Looking out in the other direction, you'll see the undulating hills that inspired the famous Hudson River School of artists including English landscape artist, Thomas Cole.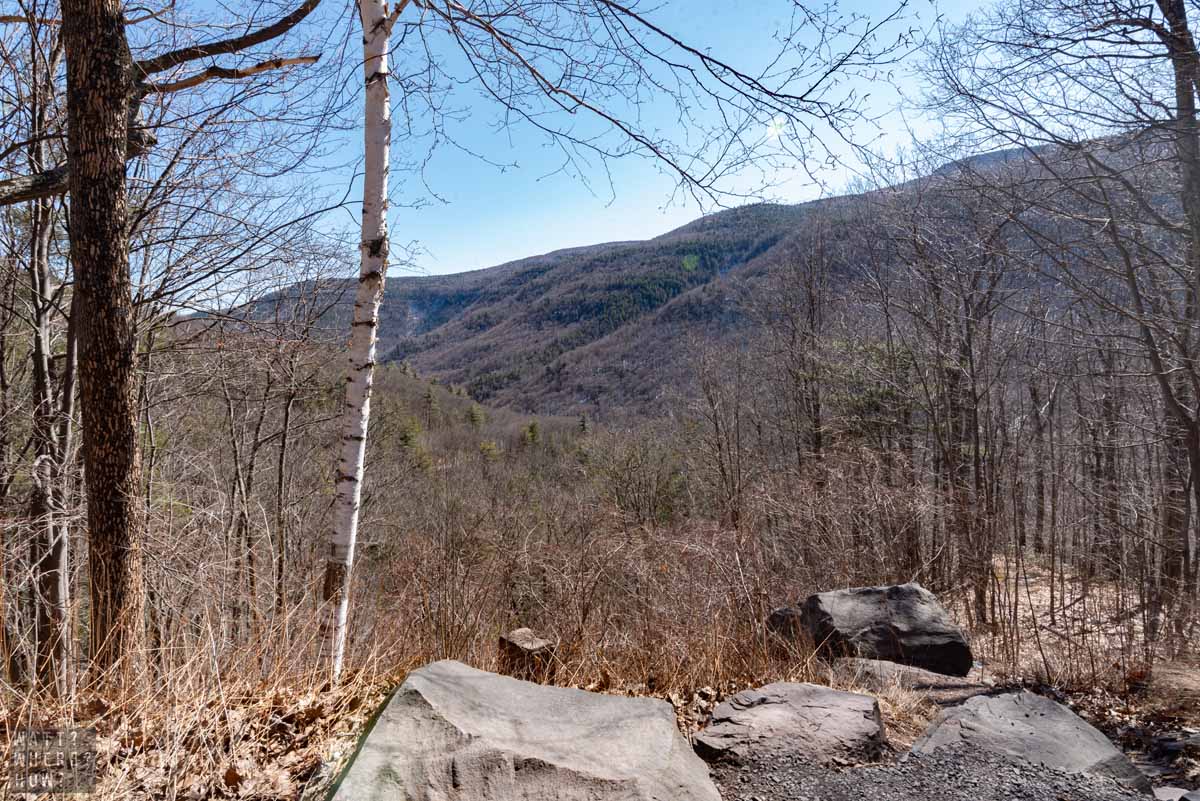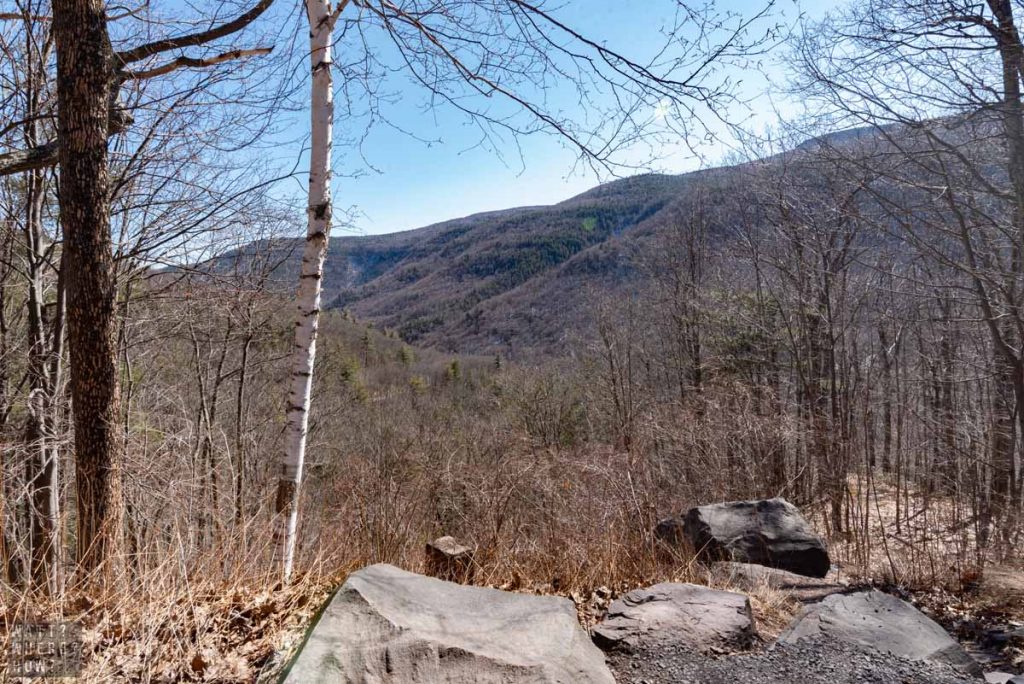 With two of New York State's favorite ski fields just ten minutes away (albeit in different directions), snow bunnies will spoiled for choice. Both resorts offer varying degrees of runs, with Hunter probably winning for those chasing black diamonds and Bellayre for its resort, with the region's only gondolas. In summer, the resorts become havens for outdoor enthusiasts with fun activities like ziplining.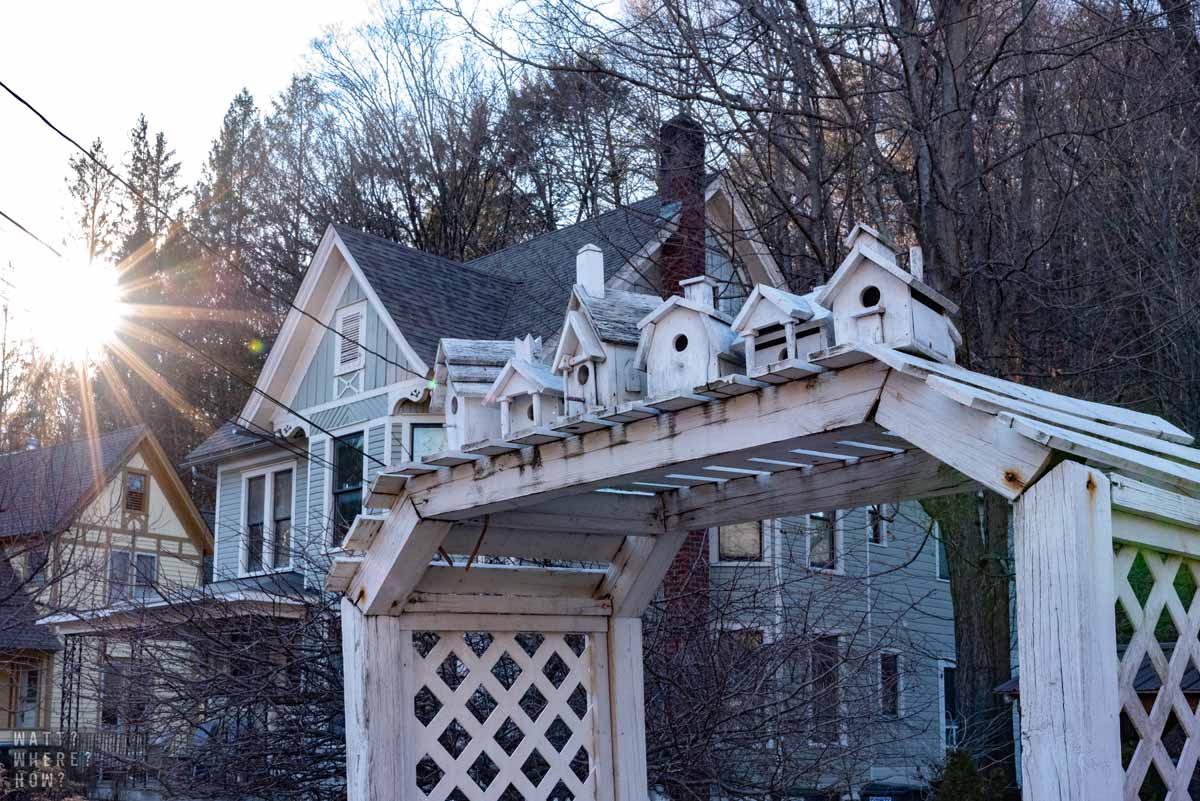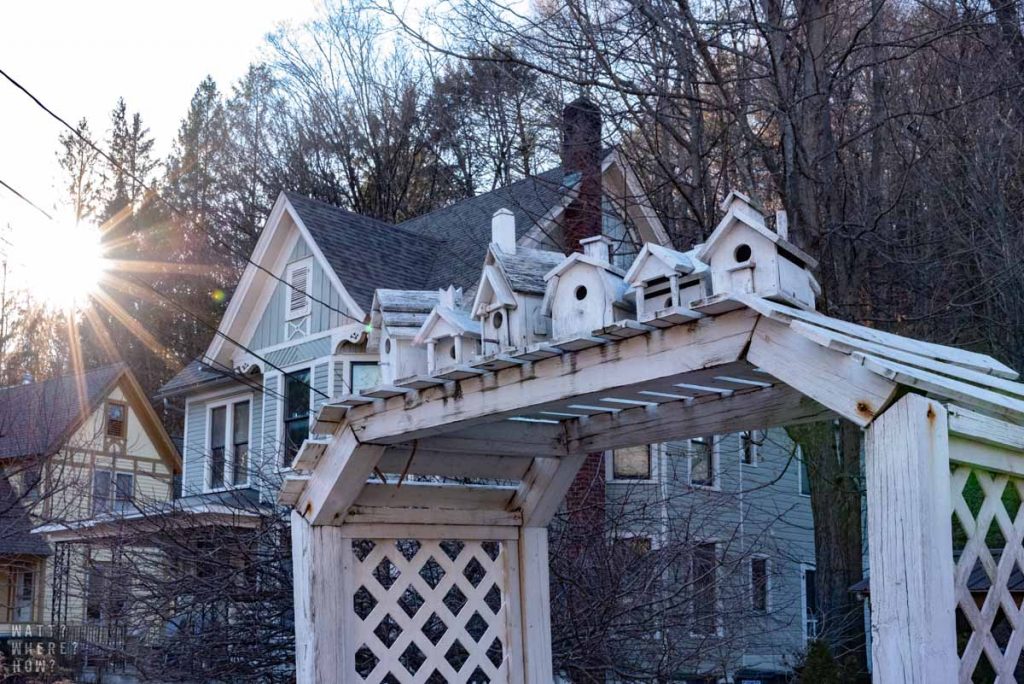 5. Wander the charming Main Street, Phoenicia NY
The Phoenicia Market
If you're here for more than a day, stock up on provisions at Phoenicia Market (85 Main Street), which has literally one of everything you can think of. Particularly impressive is the selection of craft beers in the industrial fridge at the back of the store. You'll find IPAs, sours, Kölsch's, pilseners, and lagers from Montreal to Manhattan along with ciders, kombuchas, and spiked seltzers.
The Nest Egg, Phoenicia NY
Spend a few hours wandering its Main Street and byways, exploring the varied shops and eateries. The first stop is The Nest Egg, an outfitters and general store where you'll find books, toys, clothes, and some amazing local treats like homemade fudge.
The Alamo Cantina, Phoenicia NY
The local bar, Alamo Cantina, is a delightfully homely watering hole that is somewhere between a dive and a sports bar – but in the best and most comfortable way. You can choose to strike up a conversation with the barman or hide in relative anonymity as you sip your drink and watch the football. It's hard to miss, with its giant fiberglass Davy Crockett effigy marking the spot.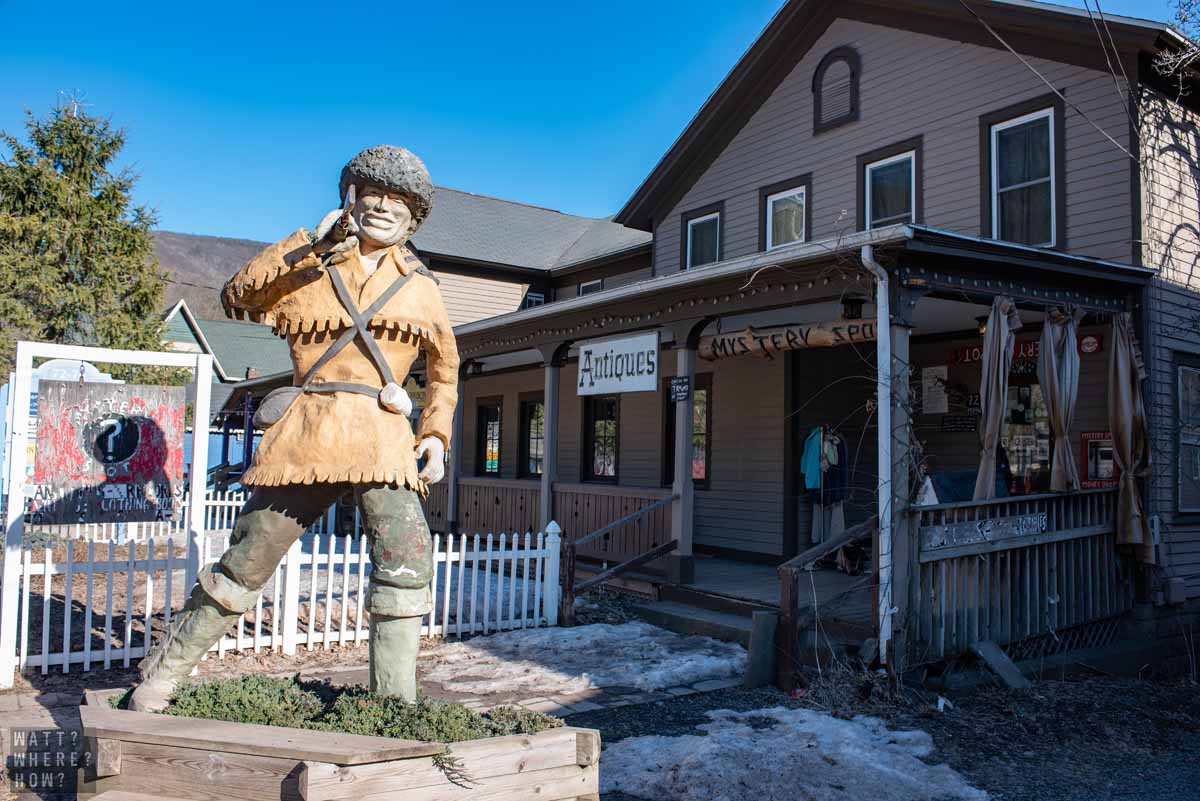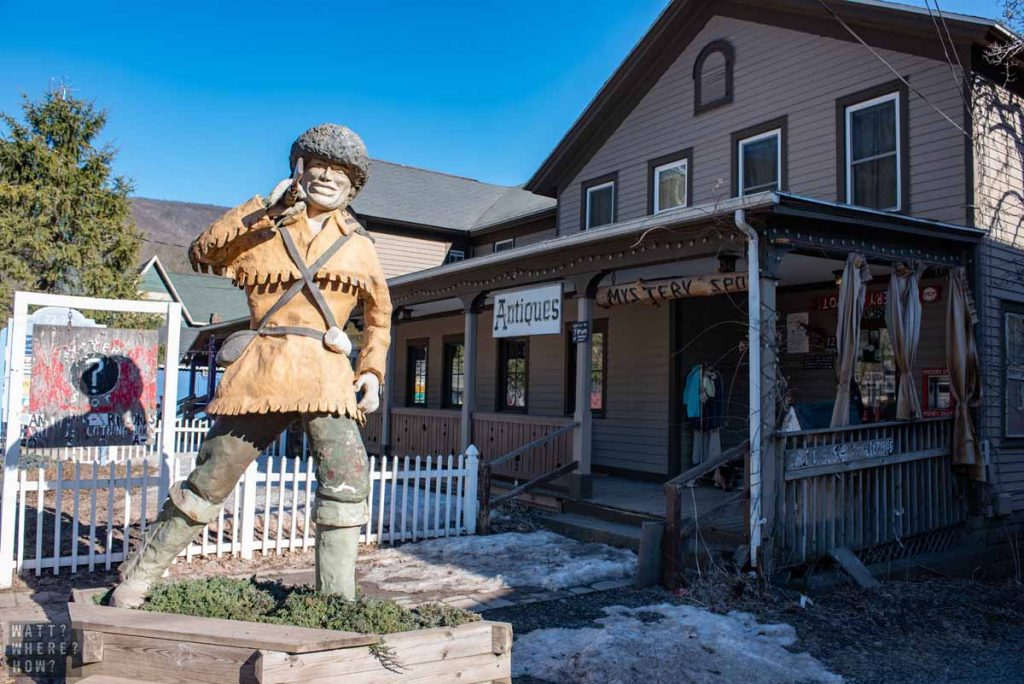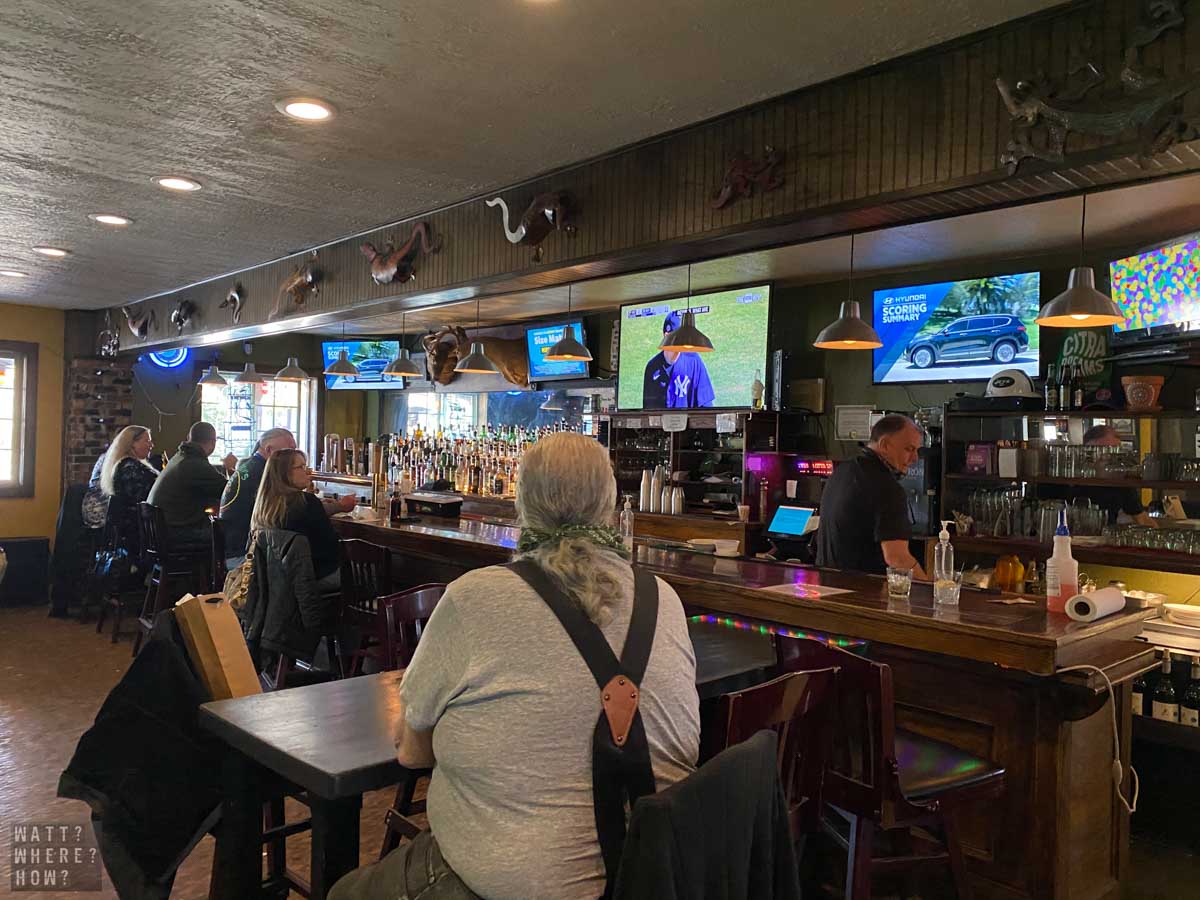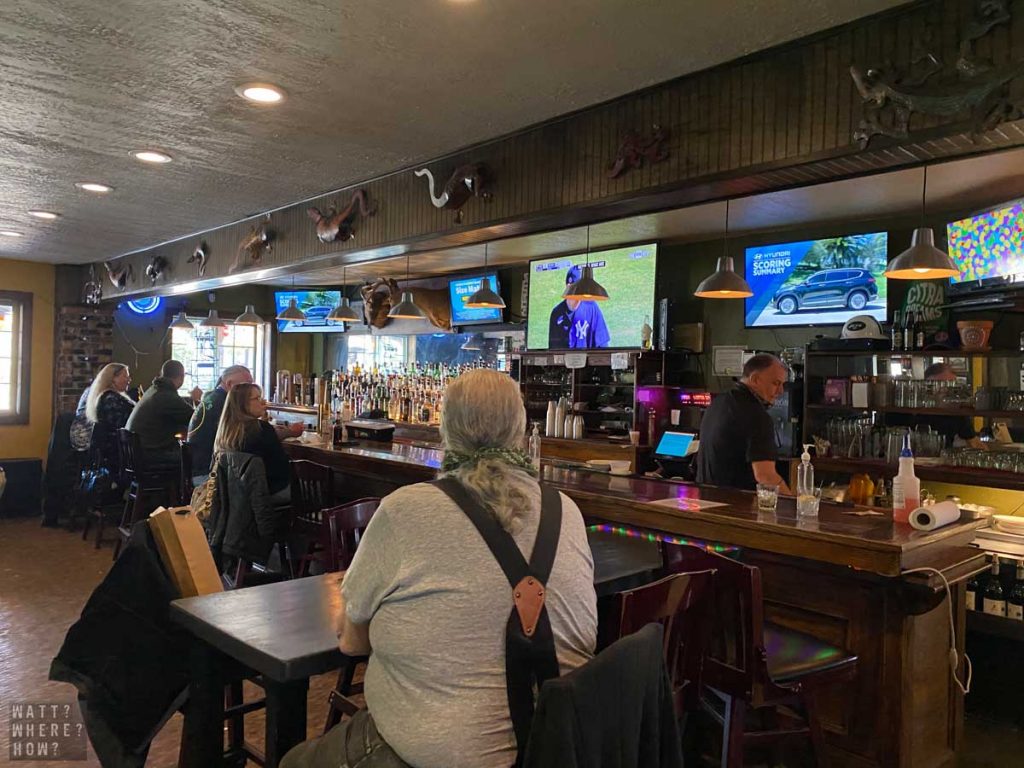 Brio's Pizzeria, Phoenicia NY
Right next door and sharing the same building is the town's most popular eatery, Brio's Pizzeria. Wood-fired pizza is the specialty but the cabinets full of cannoli and other sweet pastries and desserts will challenge your sense of self-restraint (do vacation calories even count?) But Brio's is so much more than a pizzeria. Its extensive menu takes you from Italy to Tex Mex to steaks, roasts, and seafood.
On an unseasonably warm winter's day which is perfect for our Covid wary (and weary) selves, the vibe is as sunny as the weather. Dogs are sleeping in warm patches and toddlers are playfully exploring the gardens.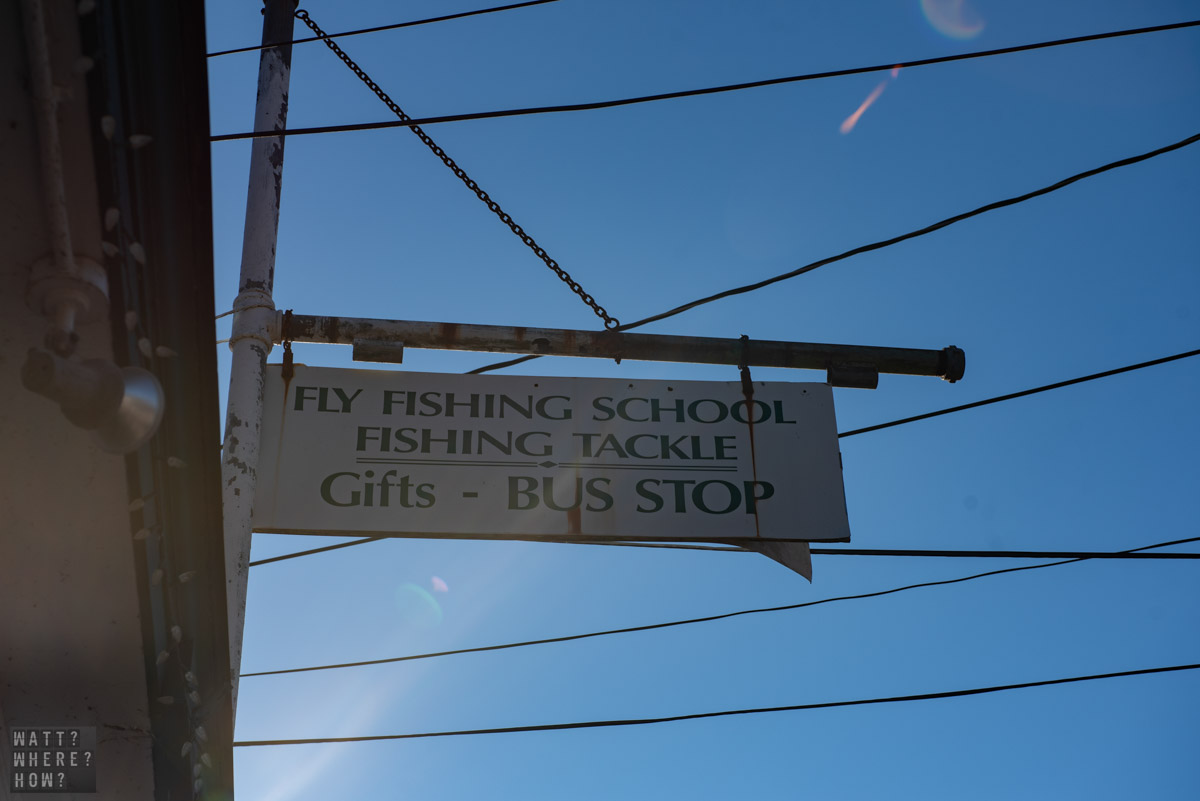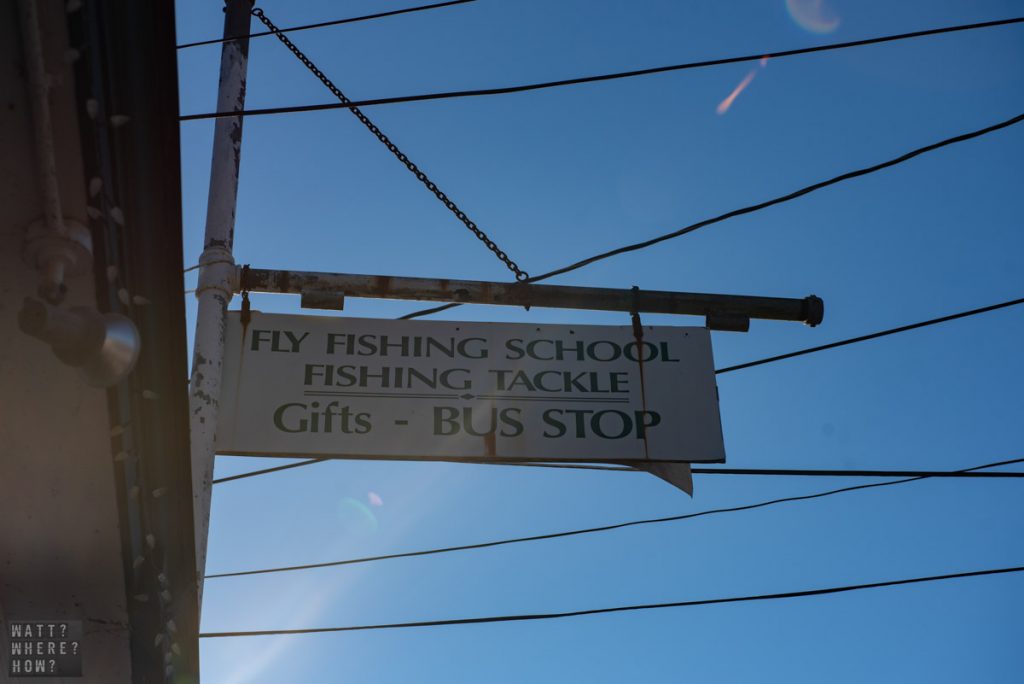 Phoenicia Supply for all your fly-fishing needs
Phoenicia Supply serves as both a hardware shop and a bait and tackle shop and is also from where fly-fishing tours and lessons start. You'll find camping essentials, warm weather gear, gas refills, but it's at the back counter where you can pour over an impressive collection of hand-wound fishing flies.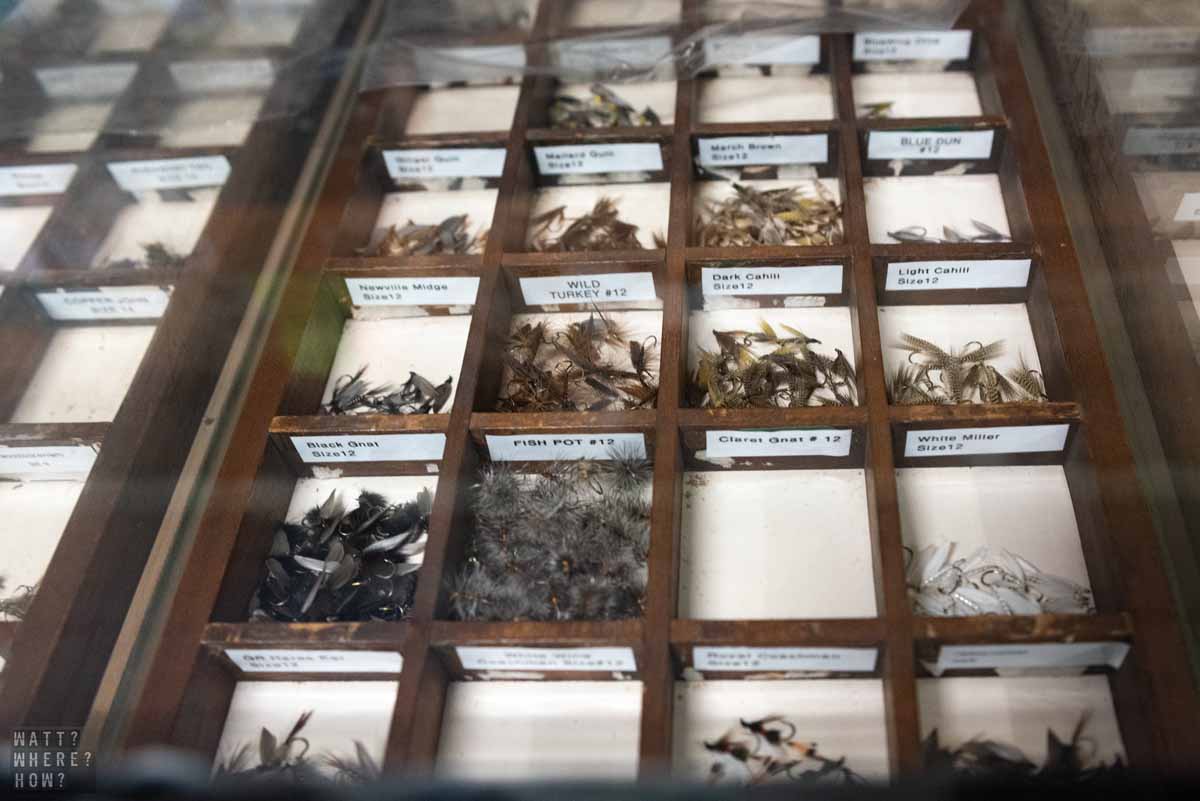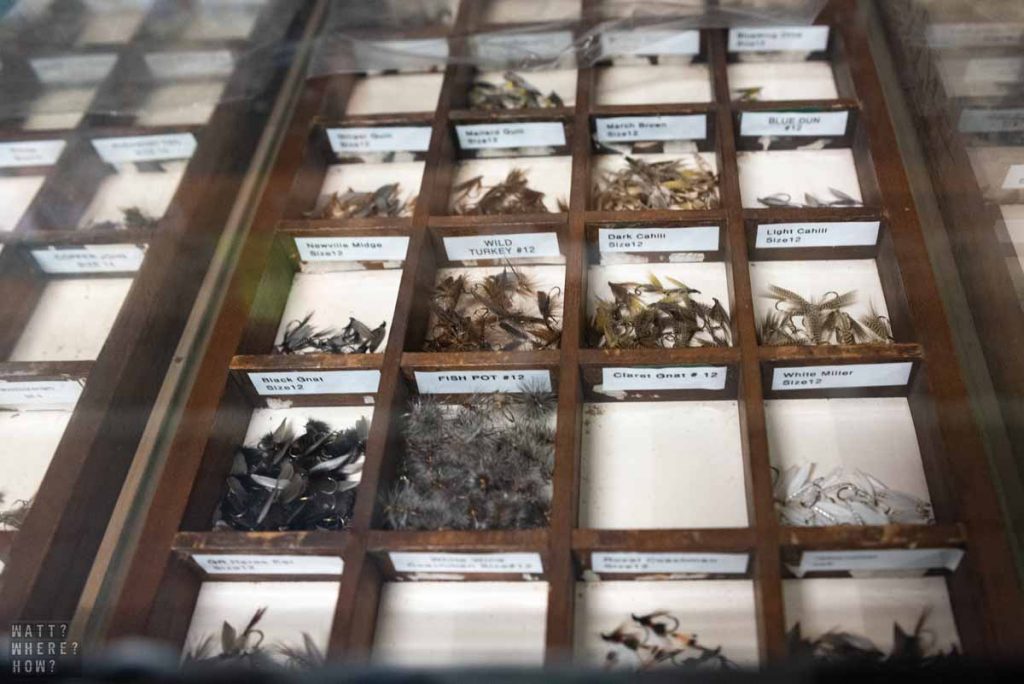 Melange, Phoenicia NY
For a quirkier range of keepsakes, Melange (60 Main Street) is perfect for finding a collectible, souvenir, or gift. Of all the things we bought there, it's a hand puppet of a black bear sitting in a tree that has become a treasured item for our baby girl.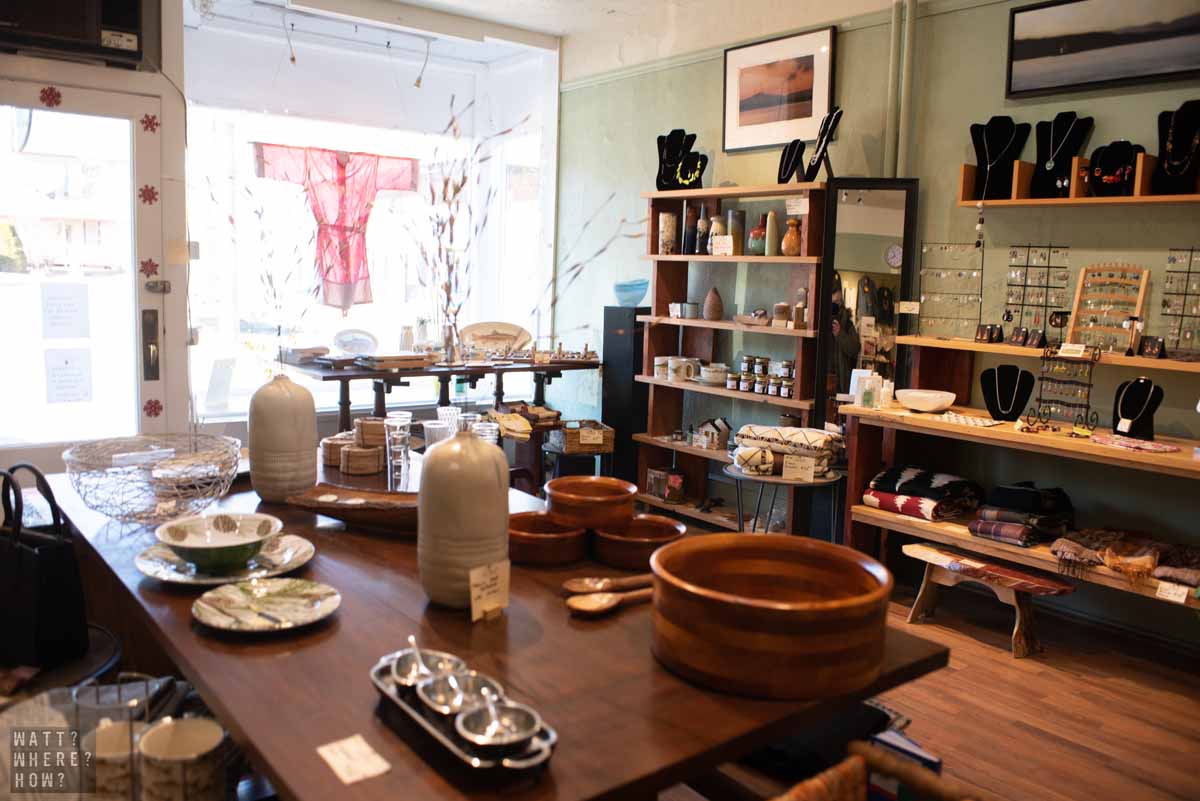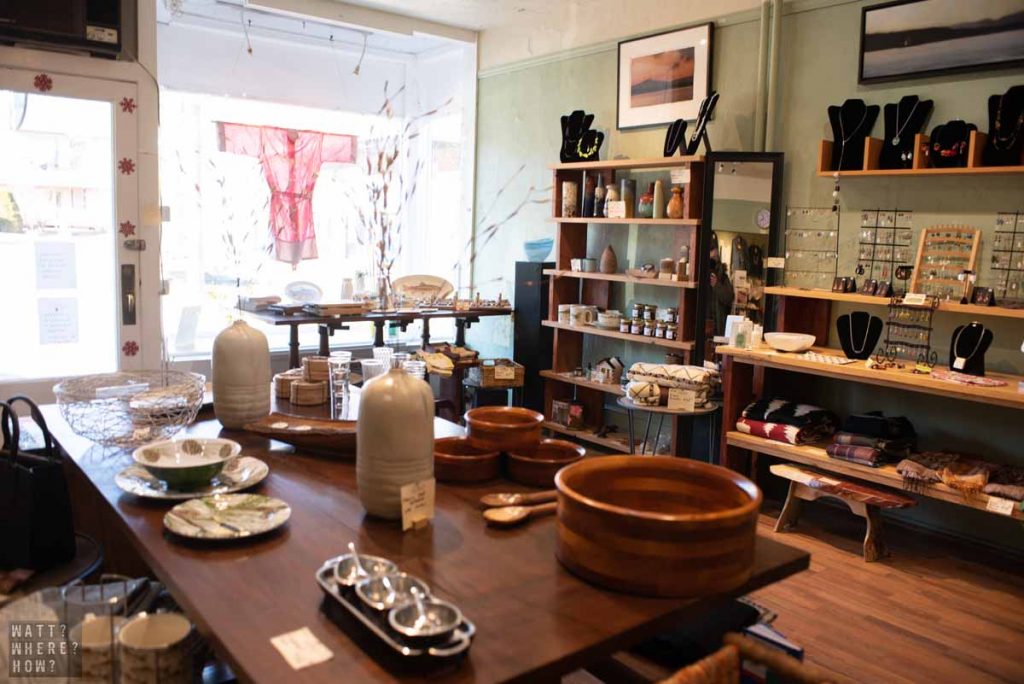 Phoenicia Arts and Antiques
As you'd expect in a classic small town, there's an impressive antiques shop and gallery with a great selection of rare movie and Broadway posters along with ephemera from the turn of the last century to mid-century pieces. Phoenicia Arts and Antiques was previously the town's pharmacy, the wall of blown glass pieces and the supply of local honey are both pleasant surprises.
Crossing the bridge, the Stony Clove Creek surges furiously as the warm weather melts the recent snow. With its connection to Esopus Creek, it's easy to see what attracts fisherfolk to the area, chasing trout with their flies and tackle.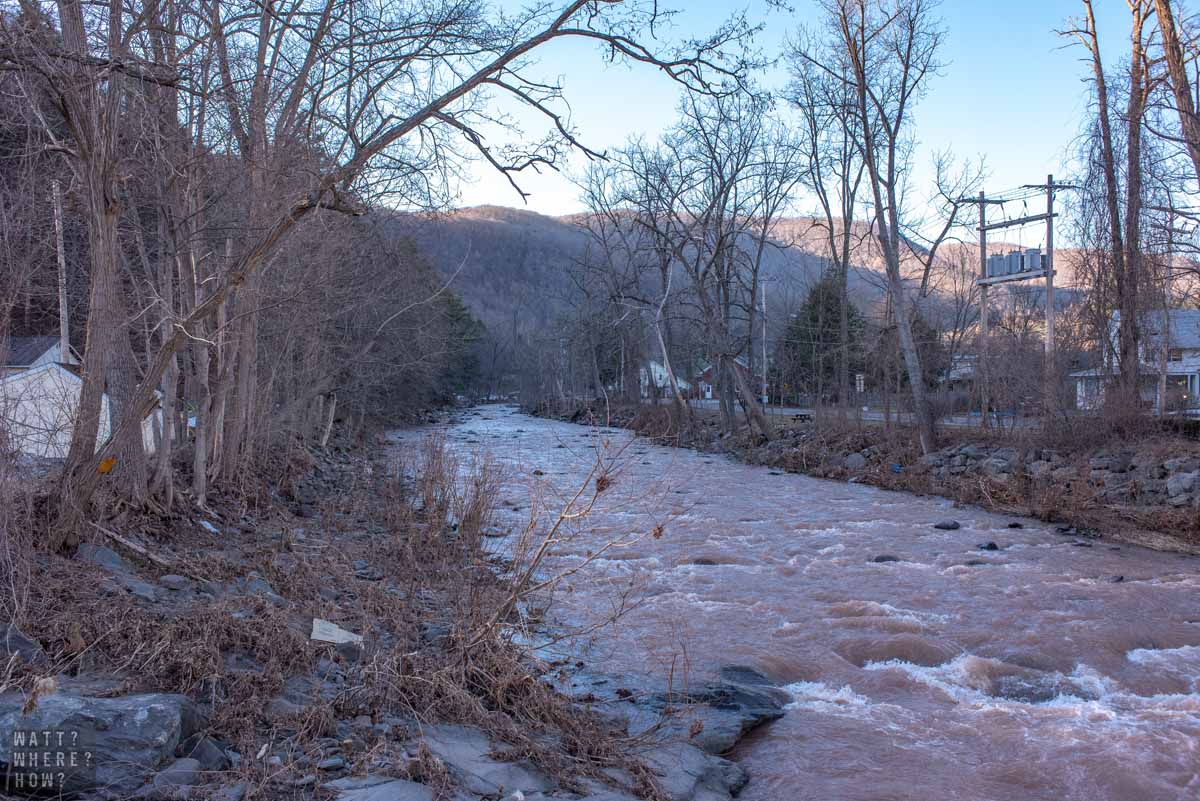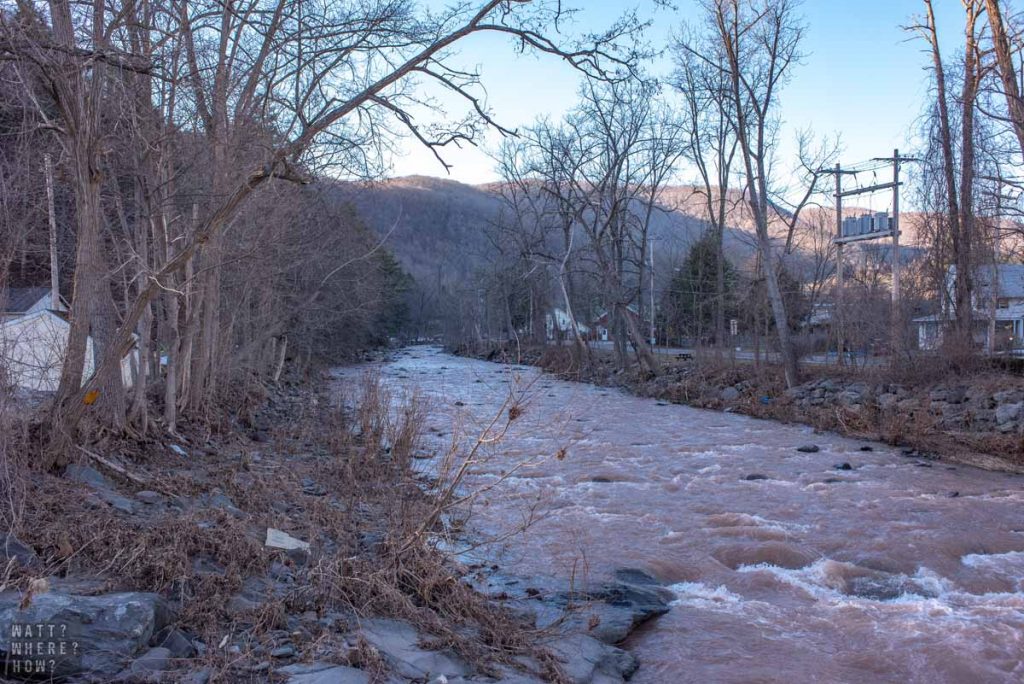 Where to Stay in Phoenicia, NY: from camping to living large
The symbol of Phoenicia is the black bear but coming in winter they've long gone into hibernation. Fittingly, the Phoenicia Black Bear Campground is also a great place to shack up. The town's camping ground is situated on the banks of the Esopus river and beyond its permanent trailer park residents, it's the budget-friendly place to stay in summer for a weekender roughing it with friends either in a tent or in one of the cabins.
Directly across the road is the tube hire shop, the Town Tinker Tube which does a roaring trade from May to September when the river is rushing at full strength making for a fun way to chill with drinks floating on an inflated inner tube of a tire.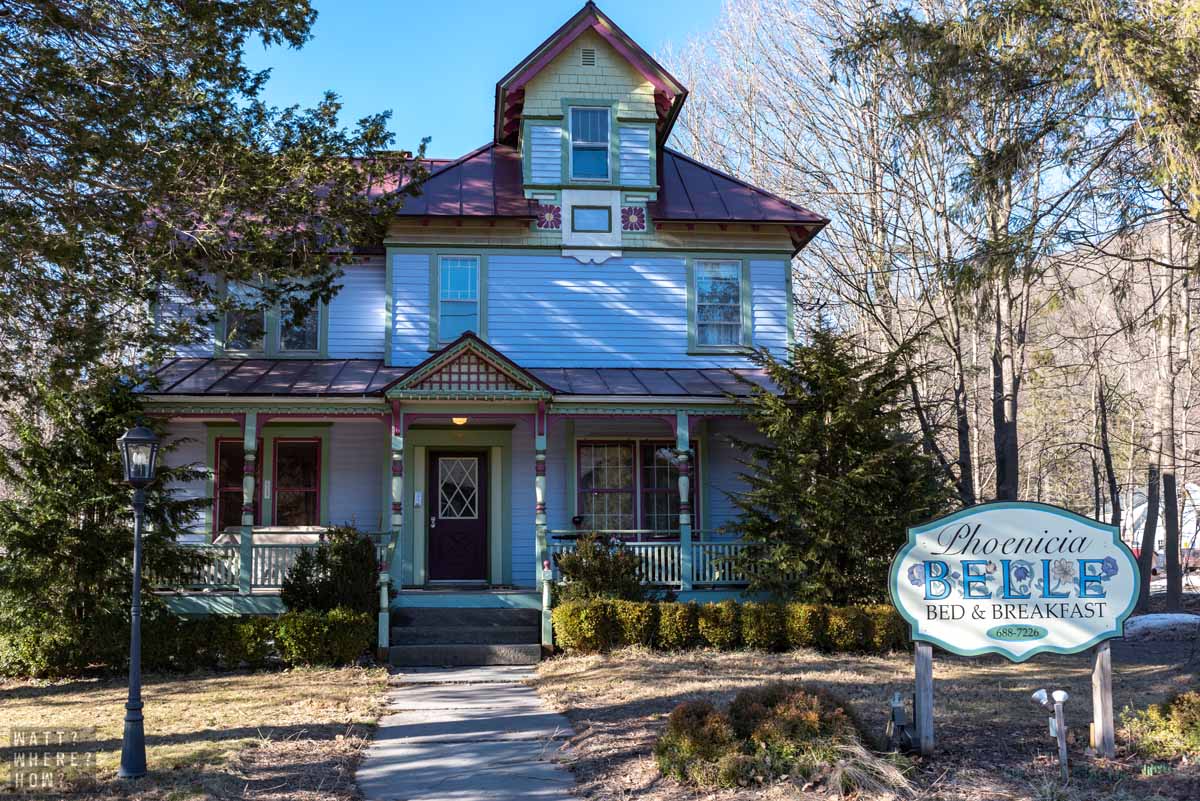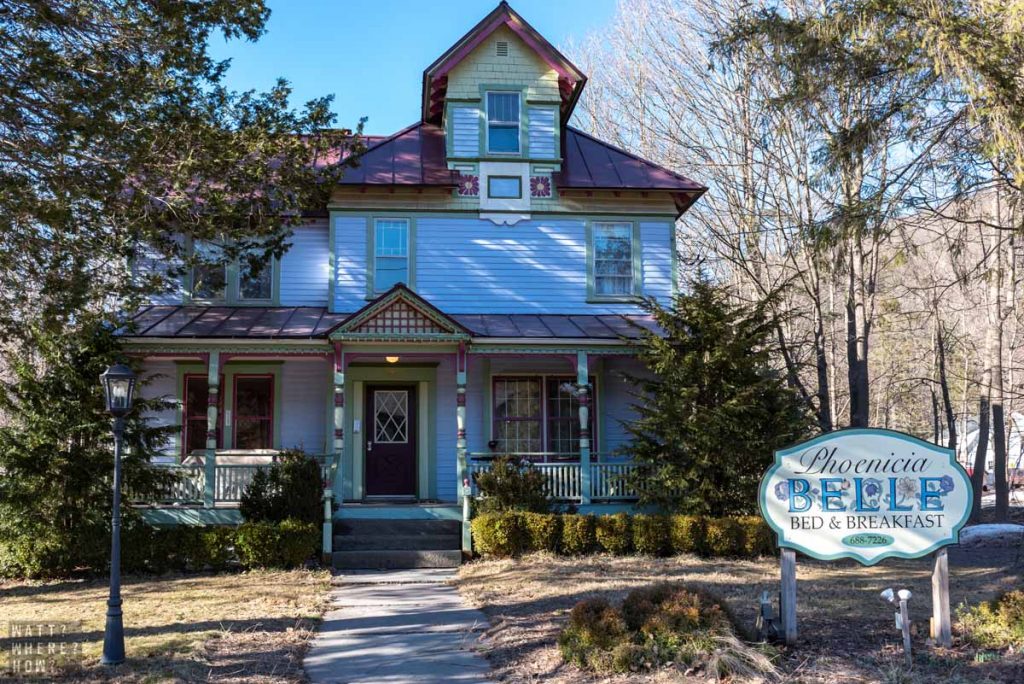 For those who prefer the comfort of a bed and breakfast over a thin layer of canvas, the town has a renowned guesthouse that has offered a warm and cozy resting place for over one hundred years, The Phoenicia Belle Bed & Breakfast or try the ultra-hip The Graham & Co., one of the first places to really embrace taking a clapped-out old motel and turning it into one of the most Instgrammable places to stay in the Catskills.
Follow & Connect with us