The Steel Pier is one of the most iconic and dominant attractions on the Atlantic City boardwalk.
The 300 meter long Steel Pier is one of the many parts of Atlantic City that has seen better days. It's a common theme observed at every point along the kitschy boardwalk. And it's sad.
Constructed in 1898, the pier was America's favorite place to play up until the 1970s. From the 1920s to the 60s, it was a rocking entertainment venue attracting everyone from the Three Stooges to Sousa to The Beatles. In the 80s, it became part of Trump's Taj Mahal Casino, which has since changed hands and eventually gone bust. Over time, the pier has also had its pitfalls, being partially destroyed by fire, having its pylons damaged and part of it falling into the sea.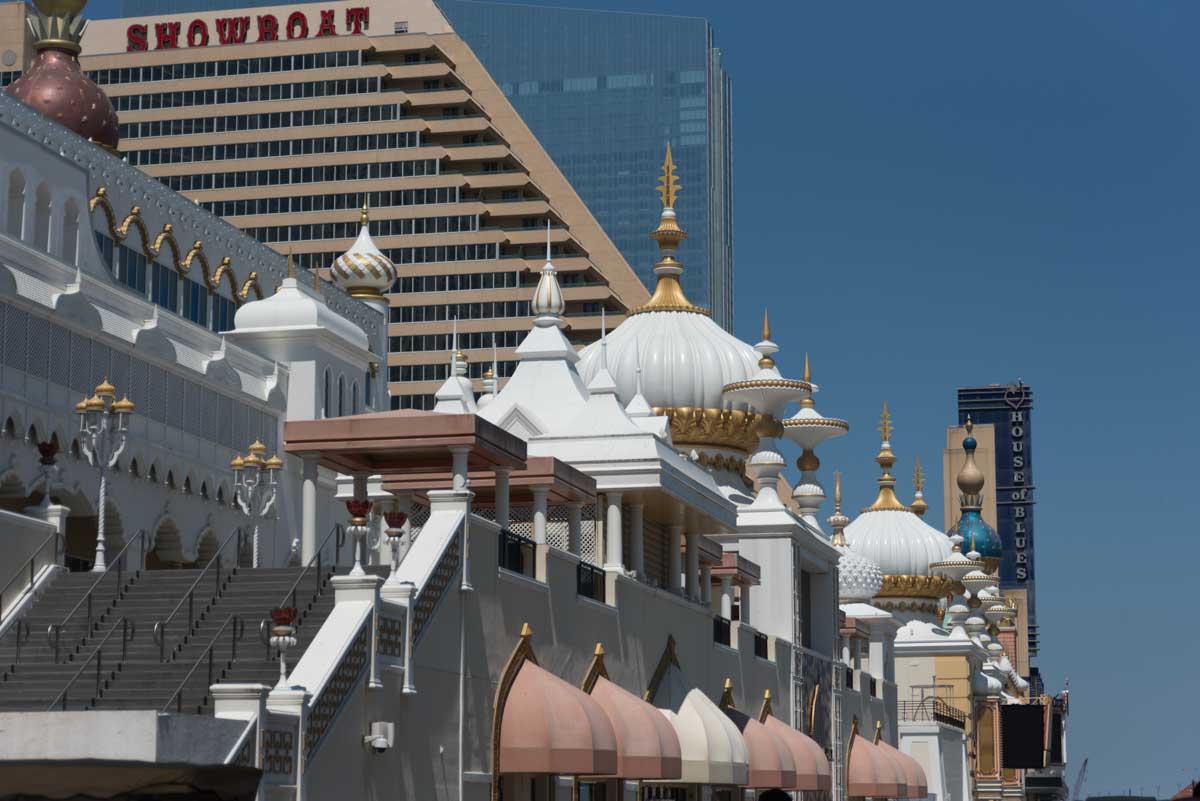 Today the pier is a shadow of its past. The façade is crumbling. An ice-cream shop is doing a roaring trade on such a hot, summery day. Garish shops selling trashy t-shirts, caps and sunscreen detract from the romance of a bygone era – or should we say, long gone.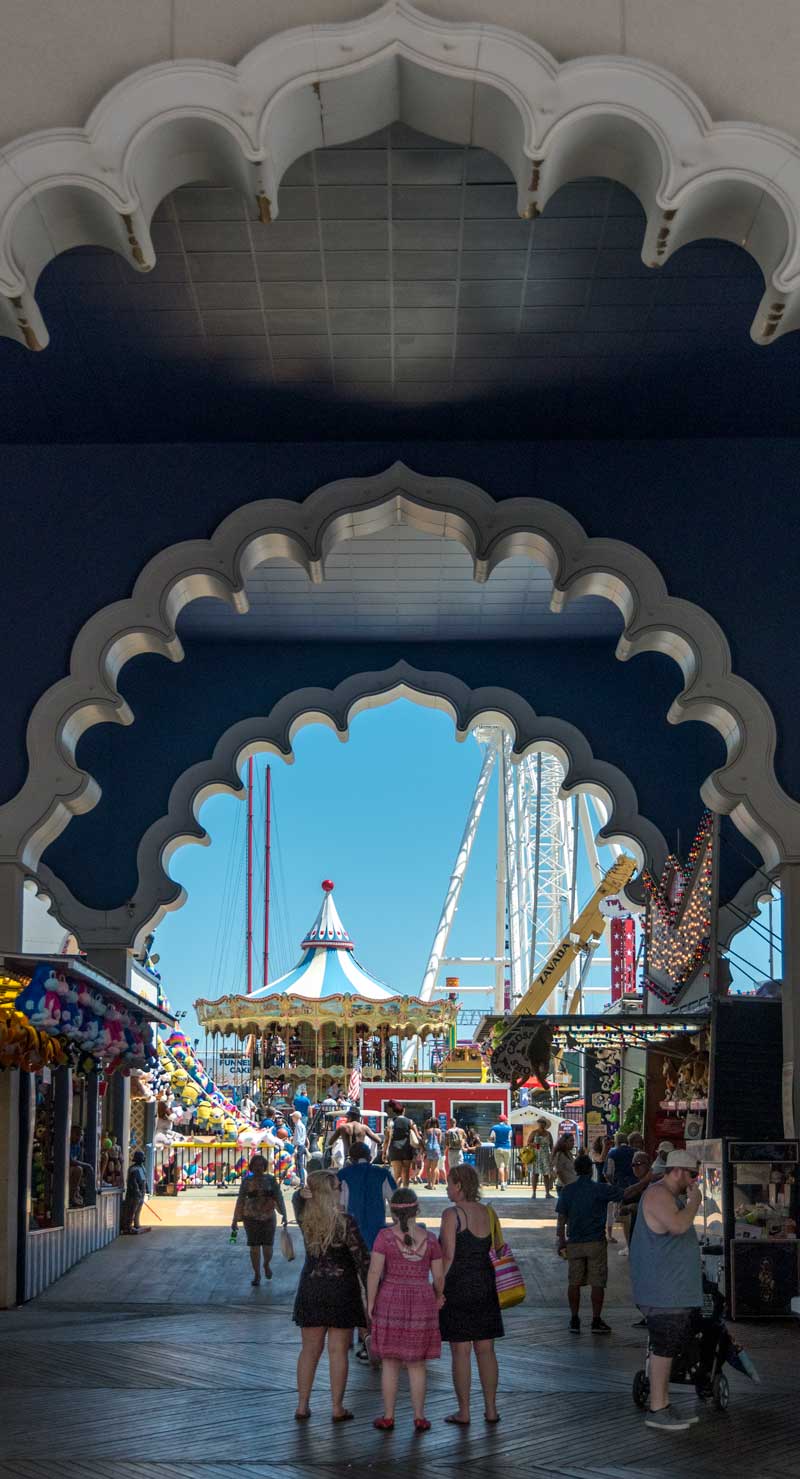 Entering the pier through an eastern-influenced portico, Big Choice crane machines line both walls, with cheap carnival-quality bright colored stuffed animals hung precariously from hooks. Further along, one-armed bandit-style slot machines add a pathetic glimpse of what might have been. Side rooms house full amusement arcades with more quarter-stealing machines promising the chance of minor riches.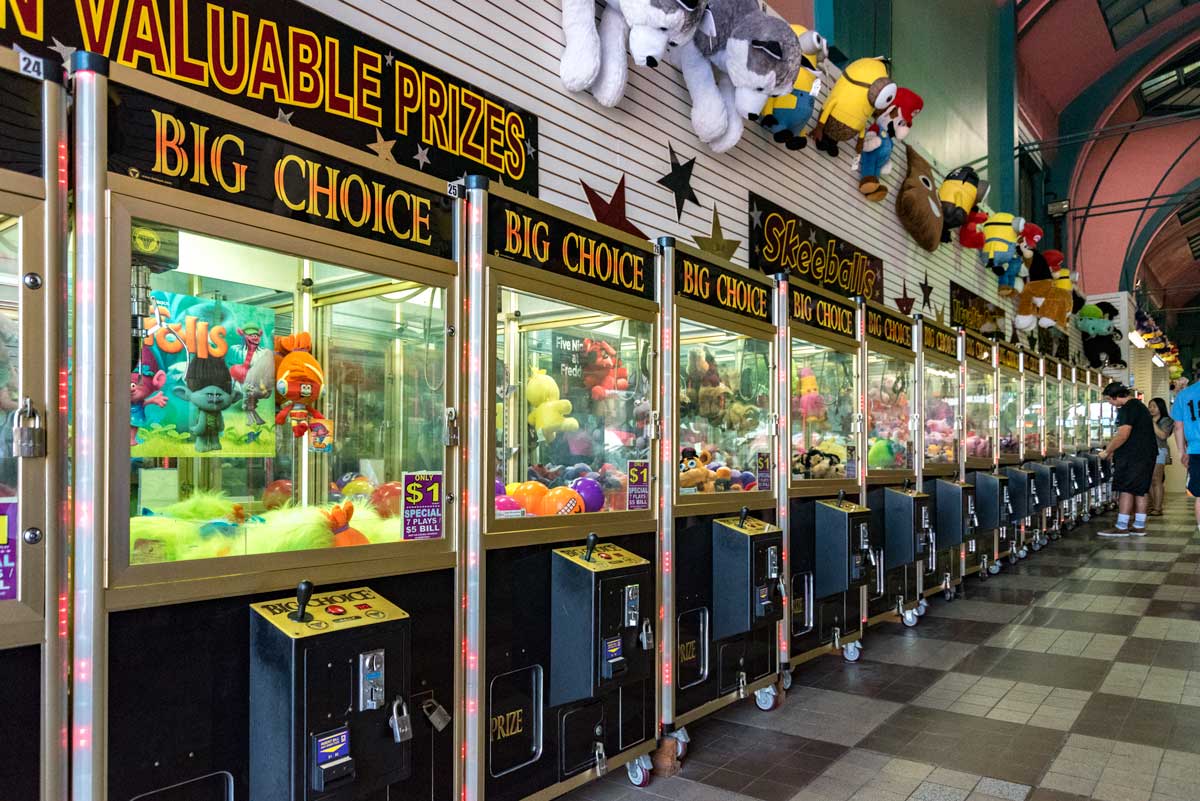 The main outdoor part of the pier houses traditional and modern rides and sideshow games. The standard hoop games and shooting galleys meld with the opportunity to paintball a nerd. A classic carousel has painted panels showing a more prosperous and classy Atlantic City. It's nothing like now. Finally, after watching thrill seekers get launched into air on a bungee slingshot, the last portion of the pier features a go-cart track.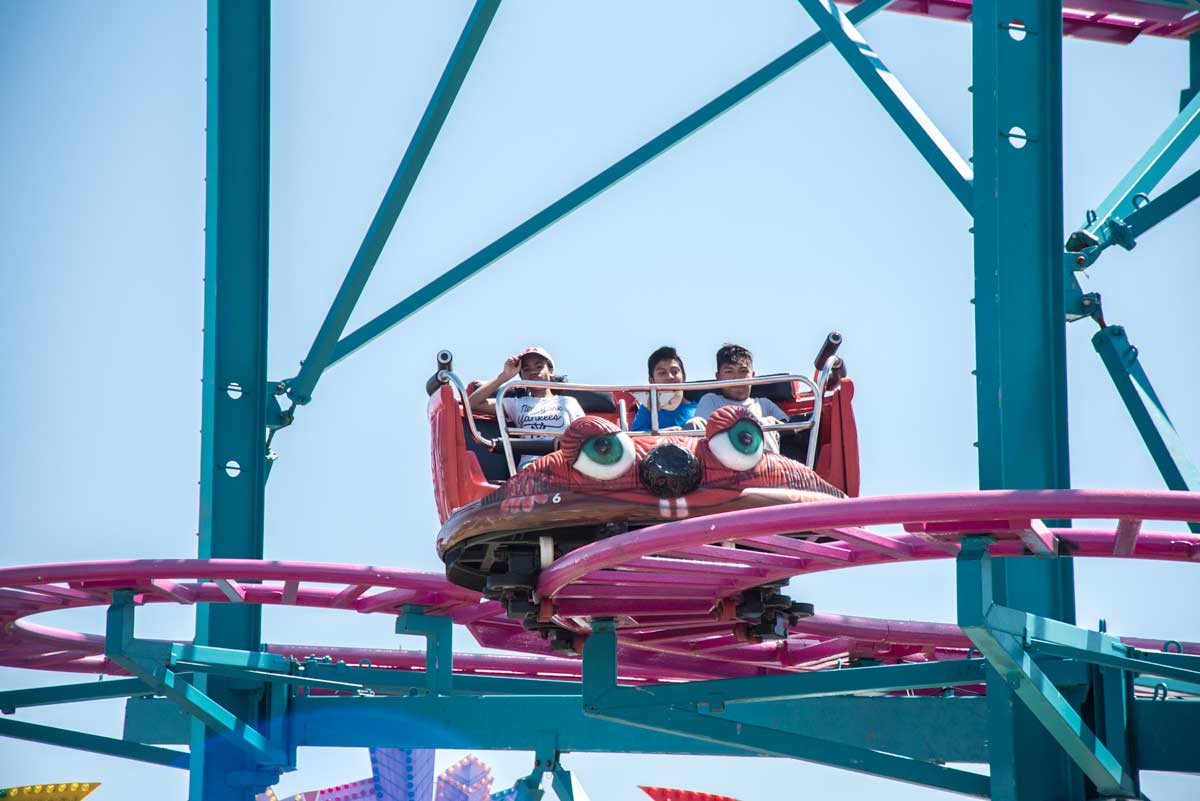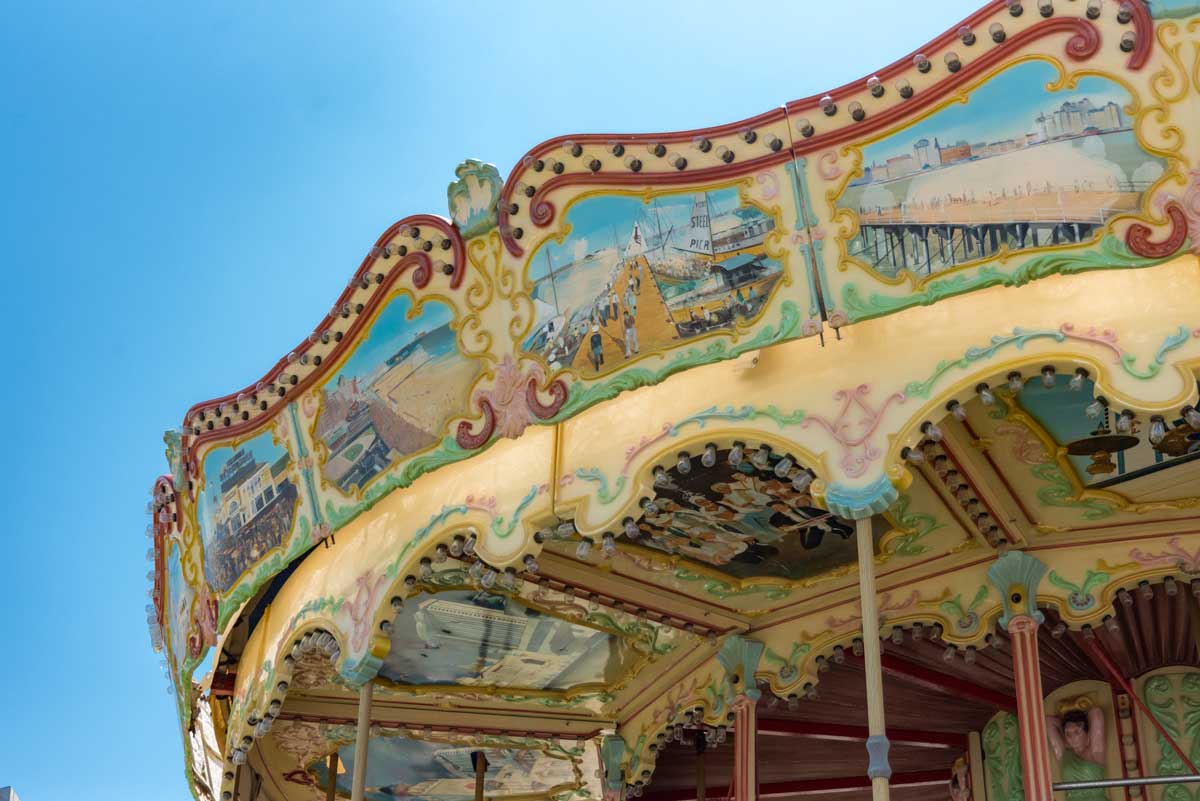 The view is great and the chance to see an English-style pier makes it worth the extra walk, but like everything in this place, it's a beaten, down-trodden taste that makes you feel slightly sorry for everyone that lives here.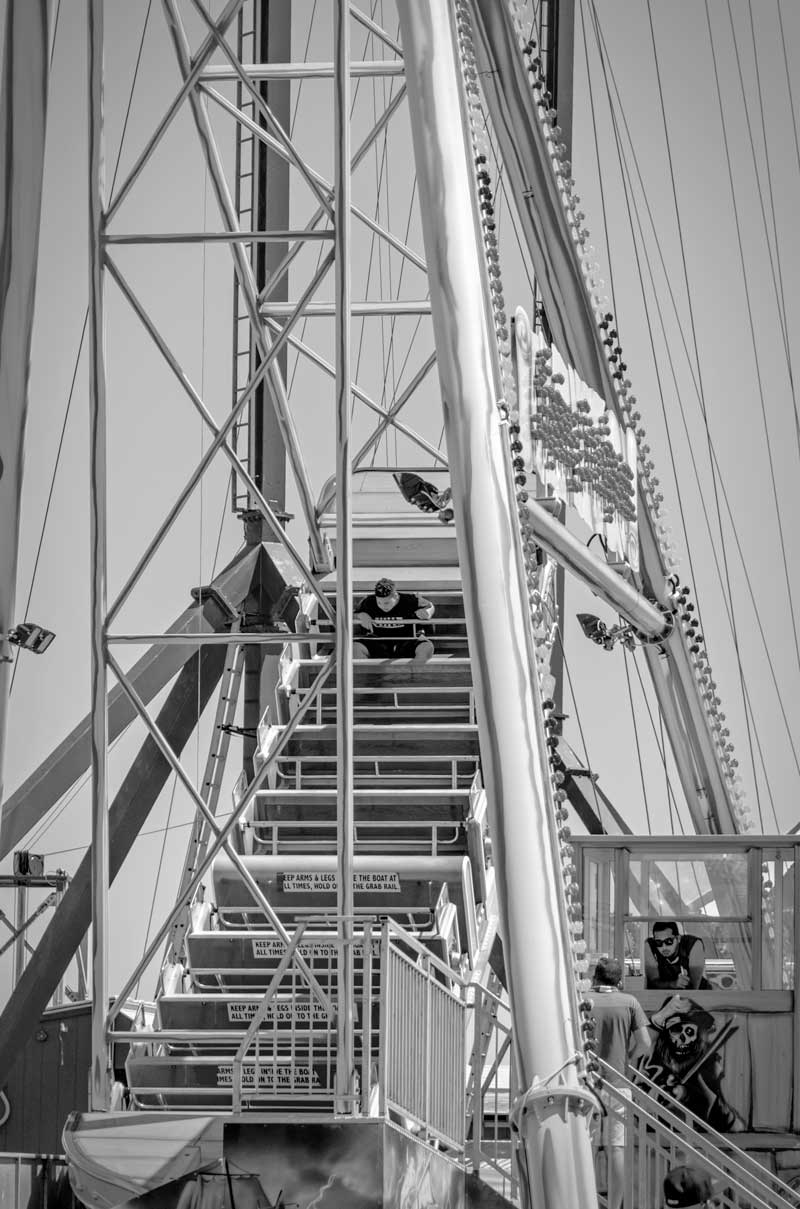 WHAT?
Atlantic City's Steel Pier is one of the original English-style piers in the USA.
WHERE?
1000 Boardwalk, Atlantic City, NJ 08401
HOW?
The Steel Pier is open from April until October. For more information, visit their site.
Follow & Connect with us