Smorgasburg is a massive outdoor marketplace of food trucks and tents selling all manner of delights. The twice-weekly event happens at Williamsburg (Saturdays) and Prospect Park (Sundays) and attracts tens of thousands of hungry visitors. The result is a mash-up of different flavors and aromas to try and share.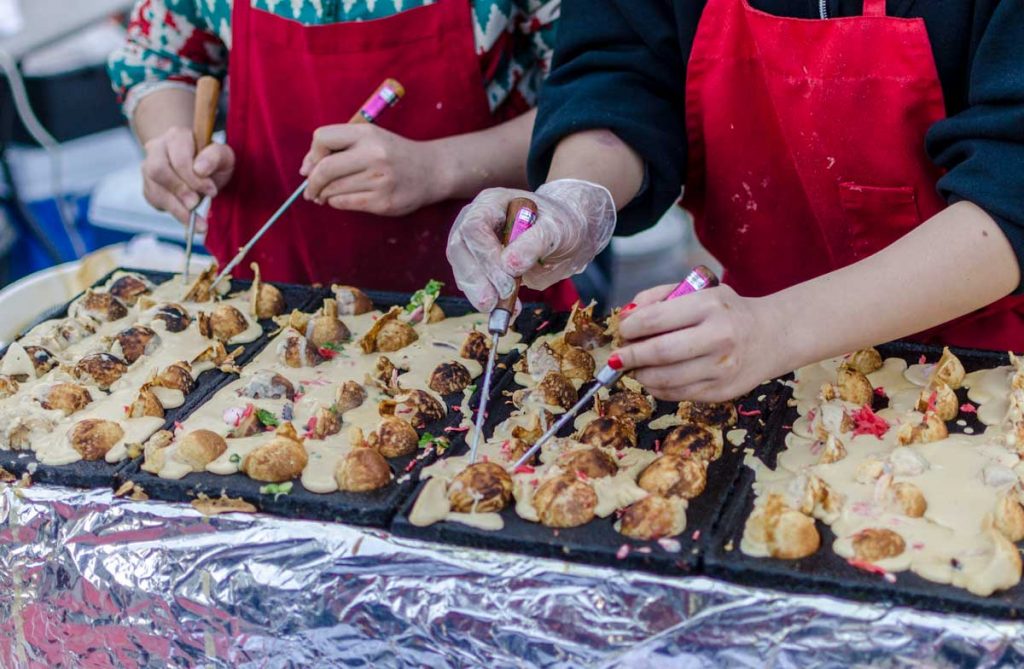 Smorgasburg. It sounds kinda exotic. Like someone has mashed together Swedish and French. In fact, it's the equivalent of the United Nations of food. This is no surprise because New York really is the world's biggest biodome (you may even find Pauly Shore here at certain times of the year). The converging cultures bring their country's flavors with them, which fast become local favorites.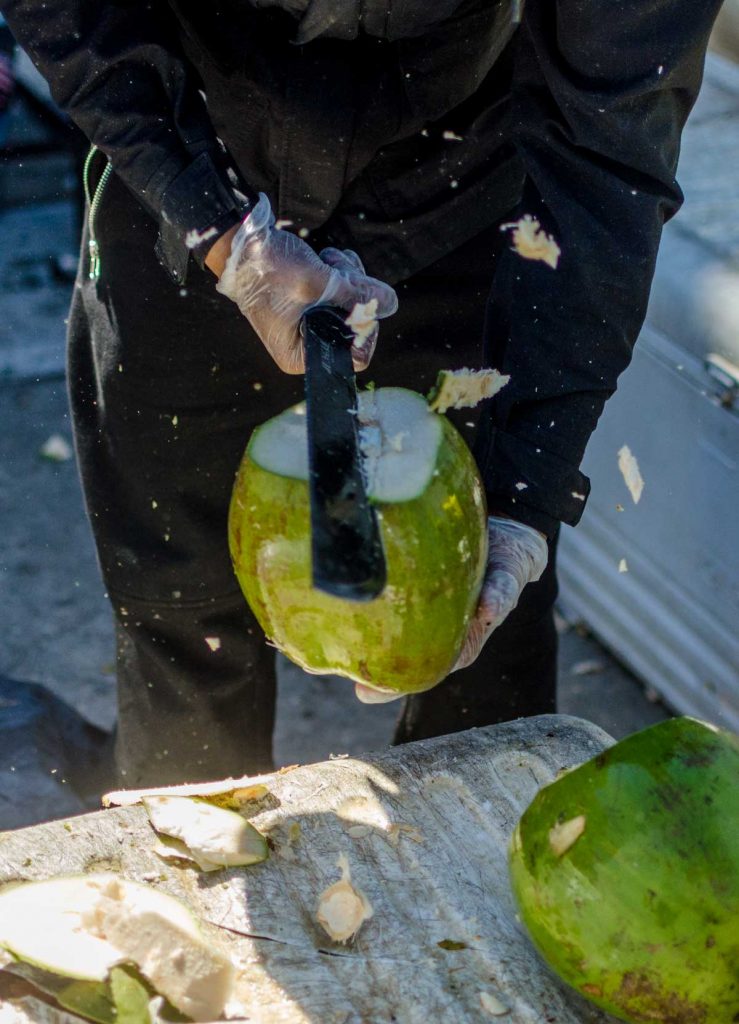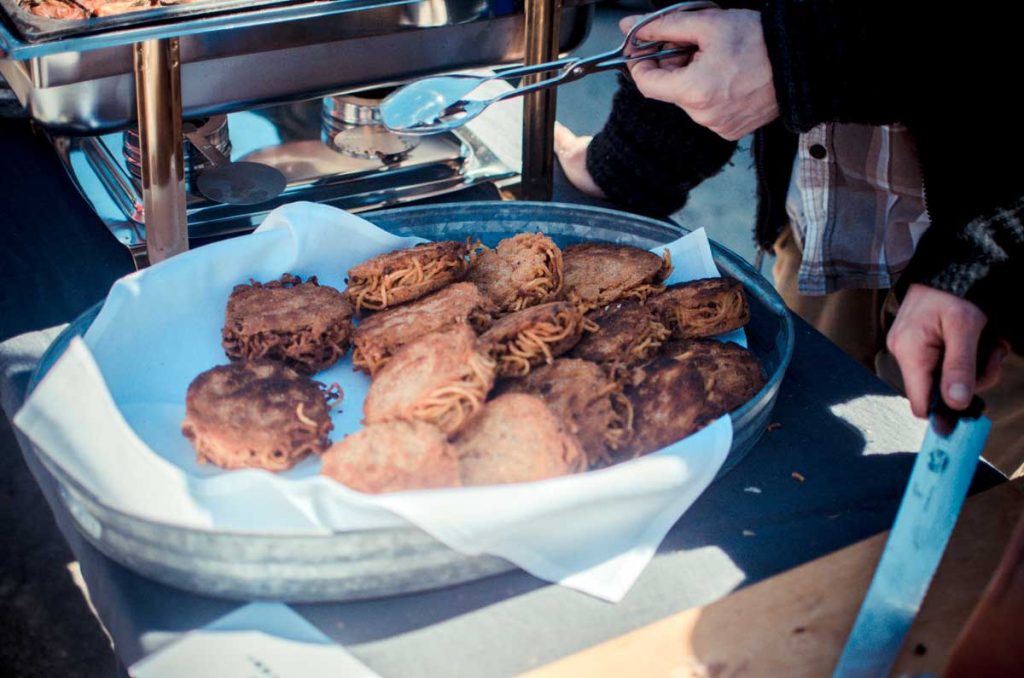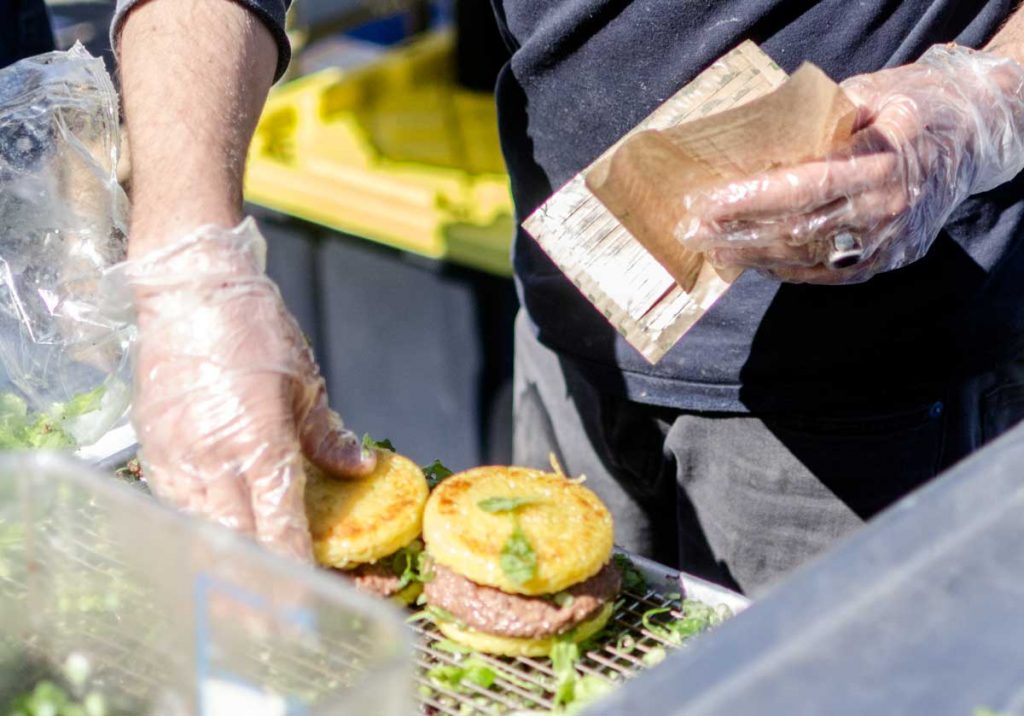 The legendary (and now heavily counterfeited) Ramen Burger
People will queue for whatever international delicacy has been hyped in the weekly online food blogs as the next big taste – in 2017; it's spaghetti donuts. Try Ramen Burgers (burgers with the bun made out of what looks and tastes like Maggi 2-minute noodles – Australia's staple food for 18-25-year-old males); barbecued brisket that will melt in your mouth from Mighty Quinn's; Duck Season offers duck fat fries and crackling – you'd think they'd just live a little and call it quackling. There are lobster rolls that will set you back $20 (which is ironically the Aussie slang for a $20 bill), fresh oysters, Thai noodles, and all manner of plantain-based Caribbean treats.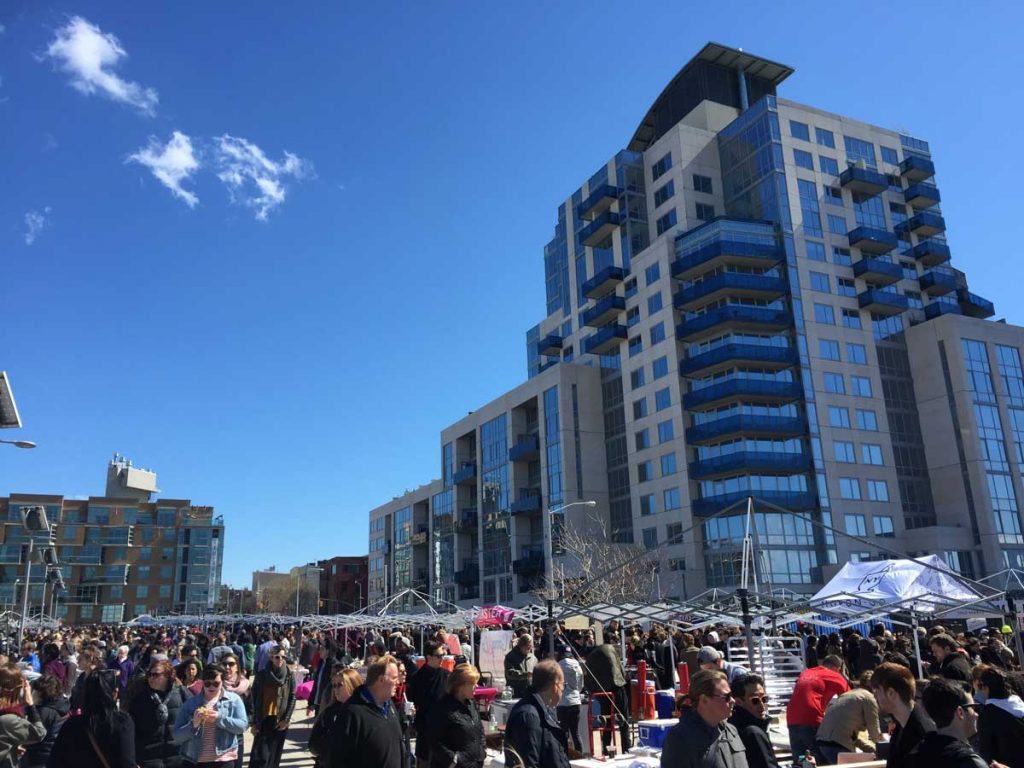 With so many options comes great indecision. Upon arrival, take a moment to breathe in the aromas. Choose which side you want to start. Warning: you will pace back and forth and do laps around and around it, like a dog settling down for bed. Don't feel like you have to choose the right thing. Most dishes are snack-size, so you can go back and sample whatever you want. The more established outlets like Might Quinn's brisket will generally have long lines, as will ramen burgers. Don't let that put you off. Stock up on something else as a starter while you queue, as it really is worth the wait.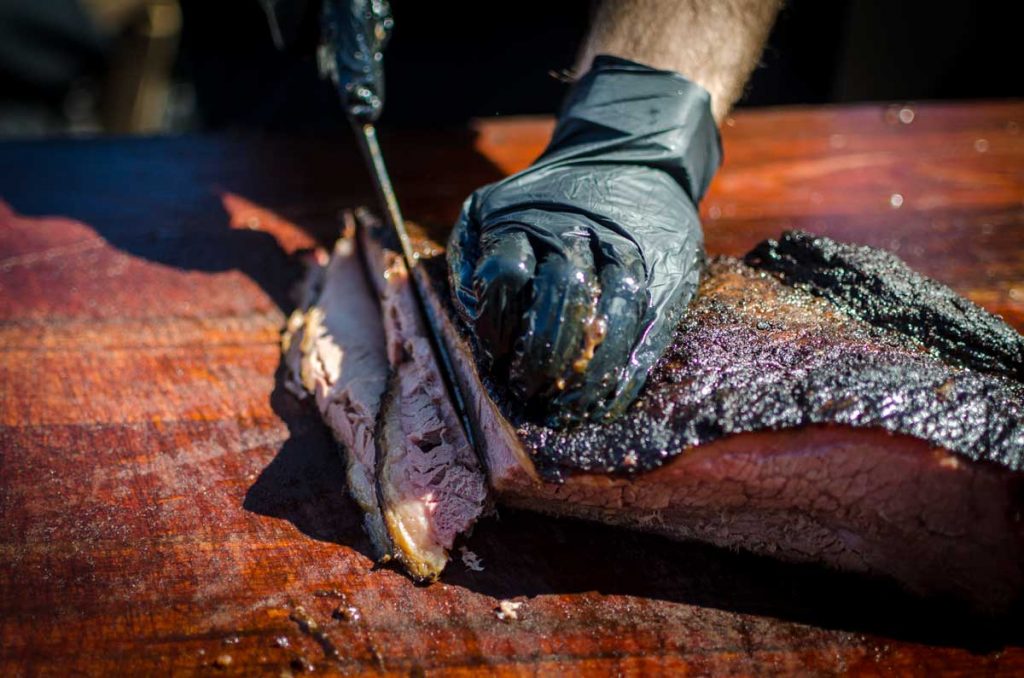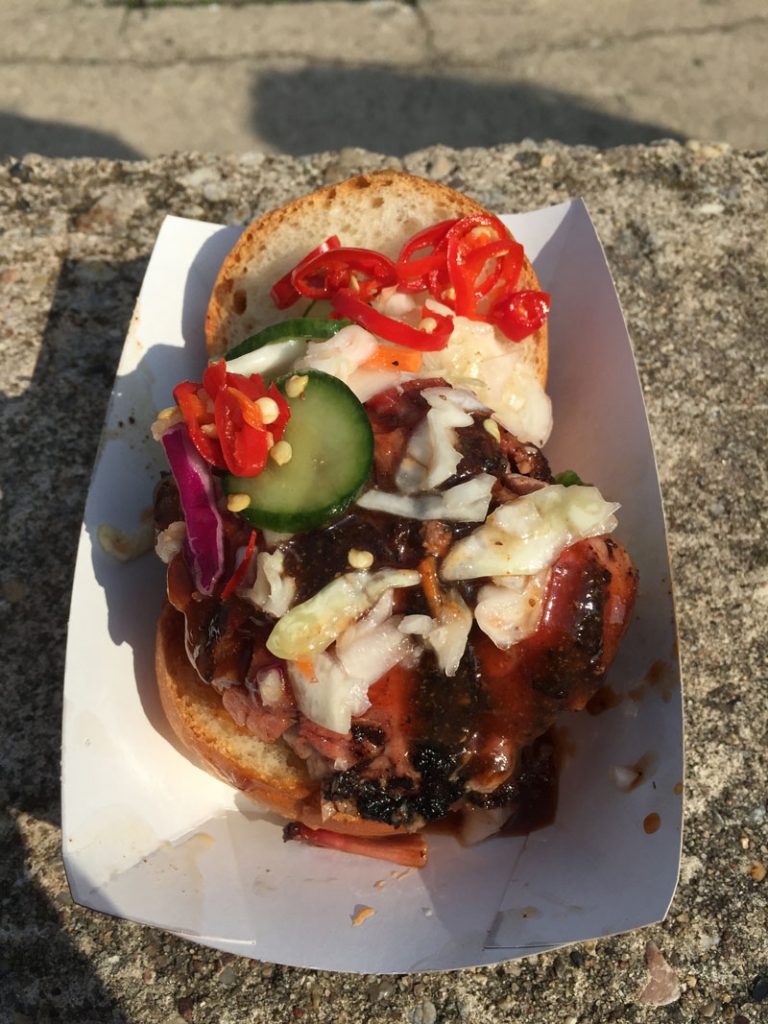 Mighty Quinn's Brisket -it melts in your mouth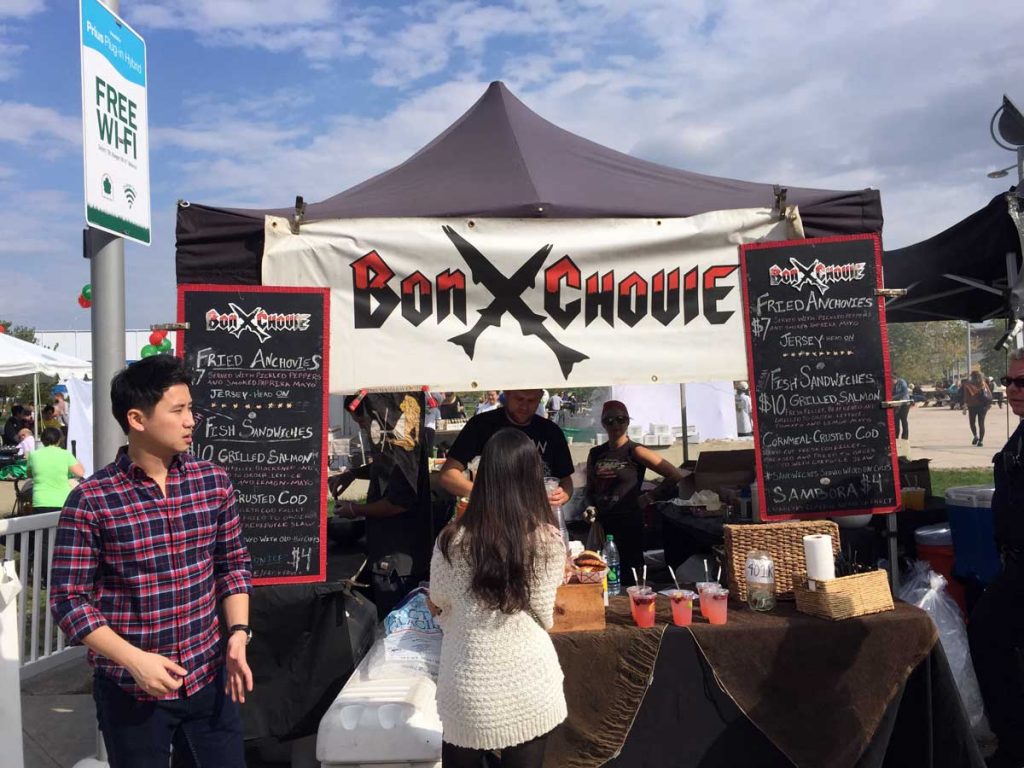 WHAT?
Smorgasburg is New York's premier outdoor eating experience.
WHERE?
Saturdays: 90 Kent Ave. Brooklyn NY 11211
Sundays: Prospect Park – Breeze Hill (East Drive at Lincoln Rd.)
HOW?
Entry is free. Bring cash to avoid extra charges on the mobile ATMs.
Follow & Connect with us