The pickle has experienced such a massive pop-cultural resurgence that it now has its own dedicated festival each year at Pickle Day NYC.
The humble cucumber. The filler of the salad bowl. The unsung hero of the cocktail. The gherkin has gone from ugly, wart-like vegetable to the hipster hero. Soaked in brine and vinegar, its has taken on a new form – the super pickle. Now ridiculous new professions such as pickle artisans exist and fans are crazed connoisseurs who seek out the best fermented dills.
PICKLE DAY NYC 2020 is on Sunday October 6 from 2pm to 5pm
It's kinda a big dill
Hey, we didn't write the pun. For 20 years, New York City's Lower East Side enclave of Orchard Street has become the home of the annual Pickle Day NYC. Tens of thousands of pickle heads descend on four blocks for a rollicking party. Beat poets jam odes to the dill pickle while squelching synths and beats provide a pulsating soundtrack that propels the throngs up the street.
Celebrate the day with some fine brine
Tents house drums of brine and crates of artisanal jars of pickled onions, cabbage, cornichons and cucumbers. There are inflatable pickles, stuffed pickle toys, pickle branded shuffle board and pickle themed photo booths. The biggest crowds form around local favorites, Horman's Best and Pickle Me Pete, where people wait up to ten minutes for dill pickle on a stick for $2.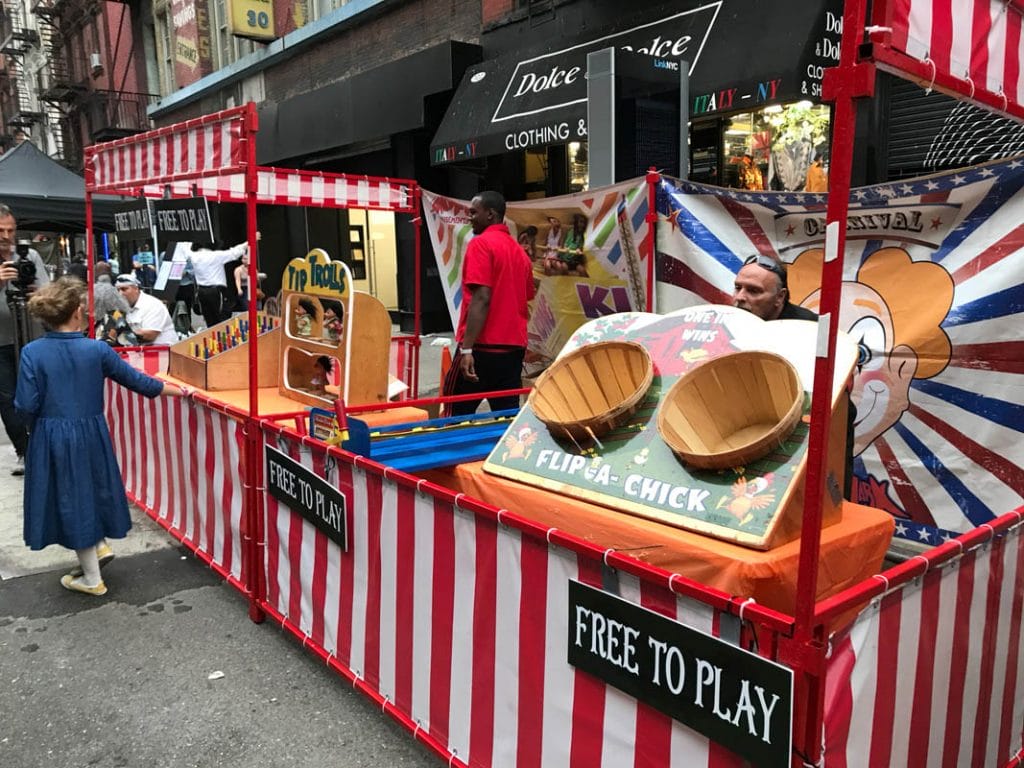 Then onto the picklebacks
Beyond the pickles, the Pickle Day NYC festival serves as a massive block party that promotes Orchard Street businesses. And it's a roaring success. There is a bar, boutique, bodega or gallery that isn't spilling out into the streets. With hot spots like Jewish deli, Russ and Daughters, Michelin-starred Blue Ribbon Sushi and Lower East Side Barbecue all enablers of pickle fans, the love is reciprocated at the tills with huge queues and rowdy, cheery clientele.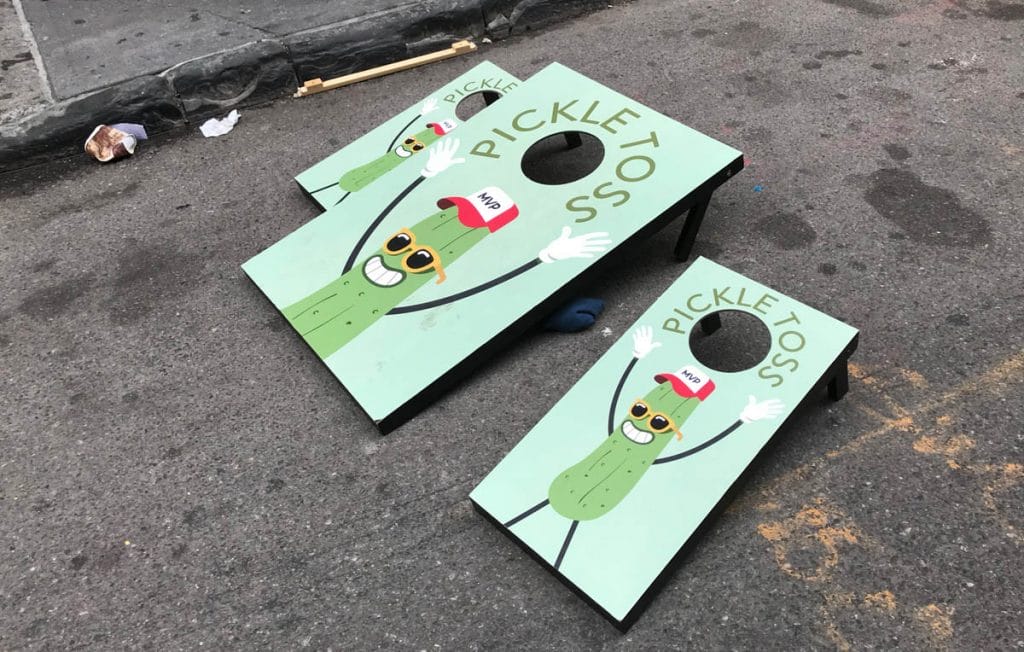 ---
WHAT?
Pickle Day NYC is an annual celebration of the pickle, which has earned an amazing cultural resurgence thanks to the hipster favorites – the Cuban sandwich and picklebacks.
WHERE?
Pickle Day NYC is held in the Lower East Side of New York City at Orchard Street.
HOW?
Pickle Day NYC happens at the start of autumn/fall each year. Find out more at http://pickleday.nyc/
Follow & Connect with us