Views abound at the Santa Maria Magdalena de Pazzis Cemetery, the Old San Juan cemetery overlooking the stunning Puerto Rico coastline.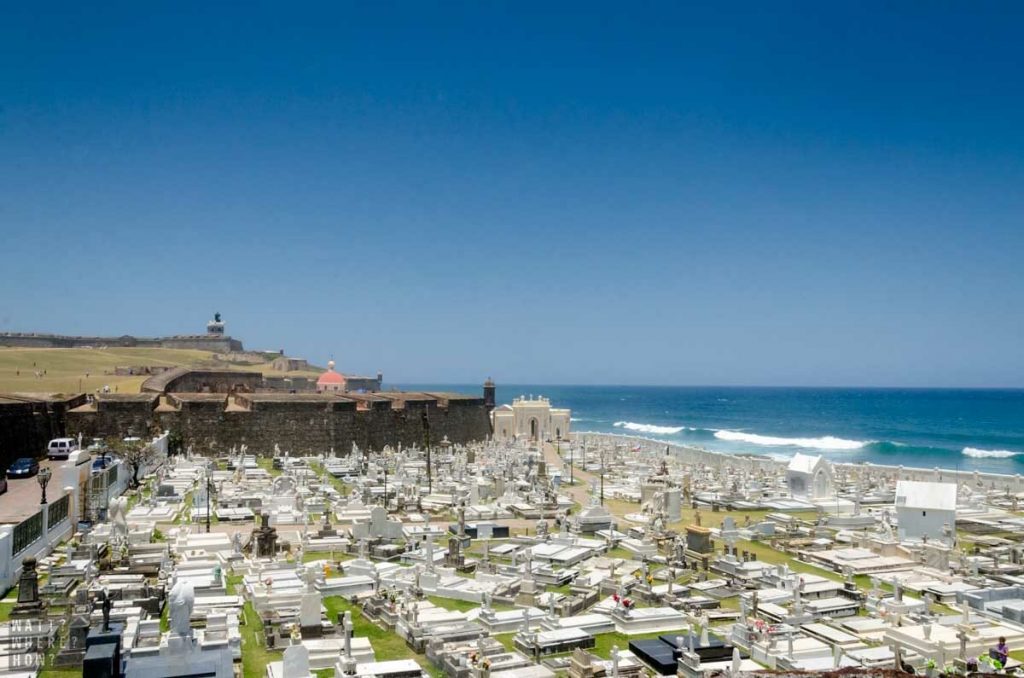 Ever heard the saying, I think I've died and gone to heaven? Well, nowhere does this feel truer than in Santa María Magdalena de Pazzis, the Old San Juan Cemetery. In terms of a tomb with a view, there's not a dud space in the house. Puns aside, this peaceful graveyard perched above the creamy turquoise waters of the Caribbean is on prime real estate.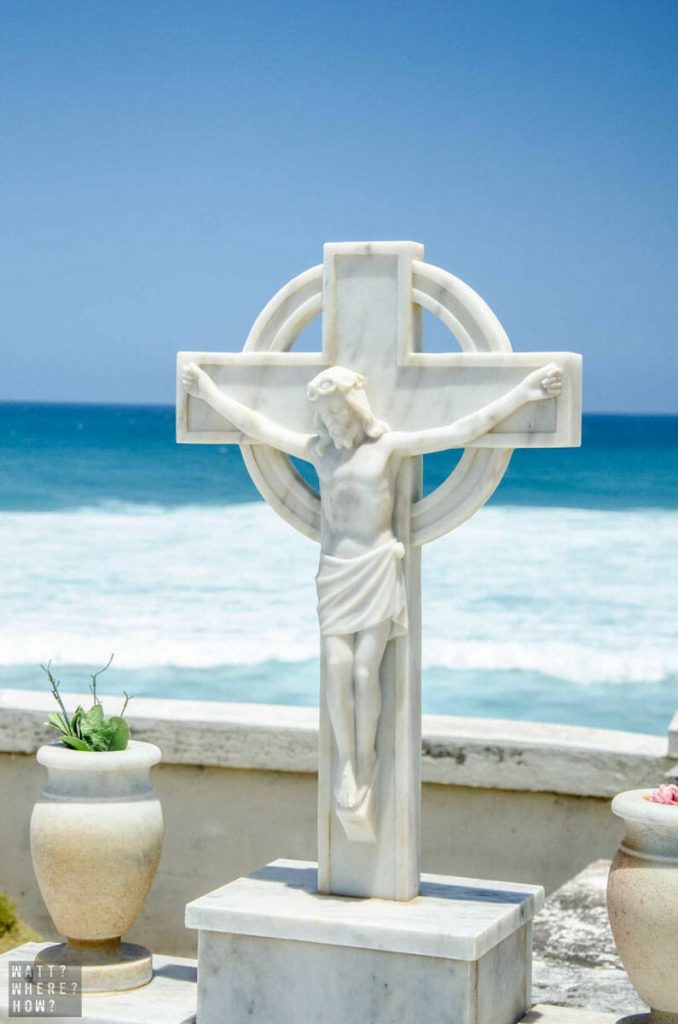 Just outside the walls of San Filipe Del Morro fortress, the 16th Century citadel is accessed through a rough concrete walkway. It opens out to brilliantly white marble and stone graves where some of Puerto Rico's finest musicians, artists, humanitarians, and politicians are buried. This glorious old San Juan cemetery doesn't feel scary like some graveyards; instead it feels like a celebration of life.
The graves are beautifully ornate, with some dressed with iconography of saints and even guitars. A young family of statues watches over the grave of their father. Tall walls reach up above the graves keeping the cemetery contained from the rest of the city. Take the time to visit the Santa María Magdalena de Pazzis Cemetery and enjoy a moment of peaceful contemplation in a place so beautiful you won't forget it soon.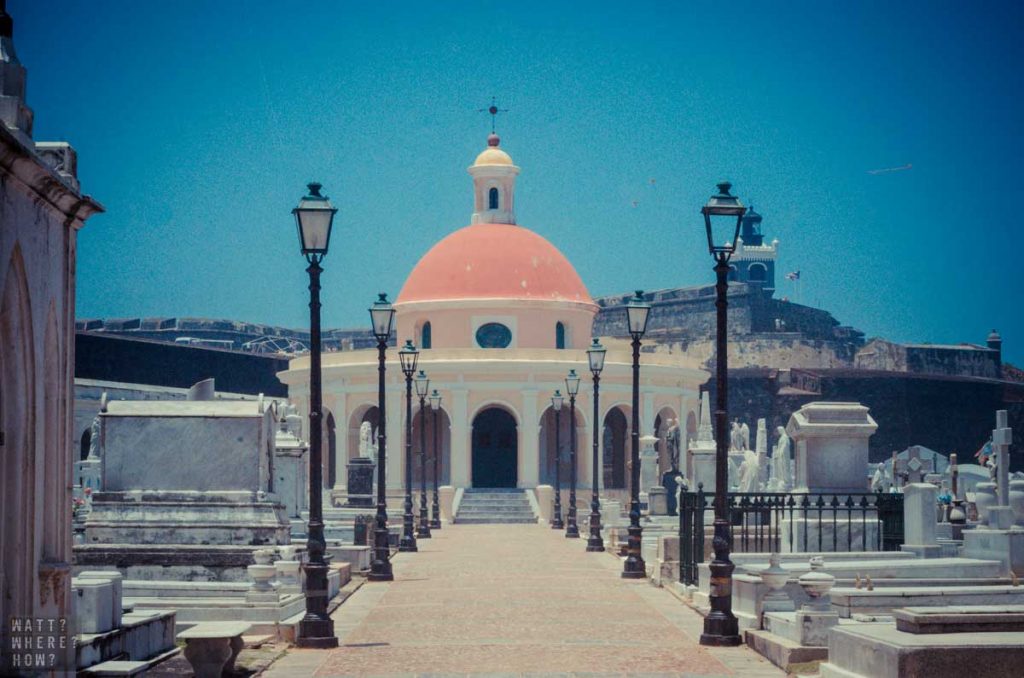 Bernie and Jess Watt are Australian travel bloggers living in NYC. Check out more travel ideas across the Caribbean.
WHAT?
Old San Juan's premier resting place.
WHERE?
San Juan, 00926, Puerto Rico
HOW?
The cemetery is free to explore.
Follow wattwherehow.com with Bloglovin
Follow & Connect with us