From computer games to the Muppets, Astoria's Museum of the Moving Image is a treasure trove for pop-culture fans.
It's time to get things started. It's time to light the lights because every Friday night you can see the masterworks of visionary director and puppeteer Jim Henson for free at the Museum of the Moving Image in Astoria, Queens.
Movie Magic Everywhere
Outside of Hollywood, New York is easily the largest living back lot for film and television production. On any given day you'll find blocks filled with trailers, craft service tents and gaffers transforming old brownstones and bodegas into pivotal scenes for shows like the Marvelous Mrs Maisel, The Blacklist, Crashing, and Law and Order SVU. The core of the studios behind these are located not around 30 Rock, but over in Queens.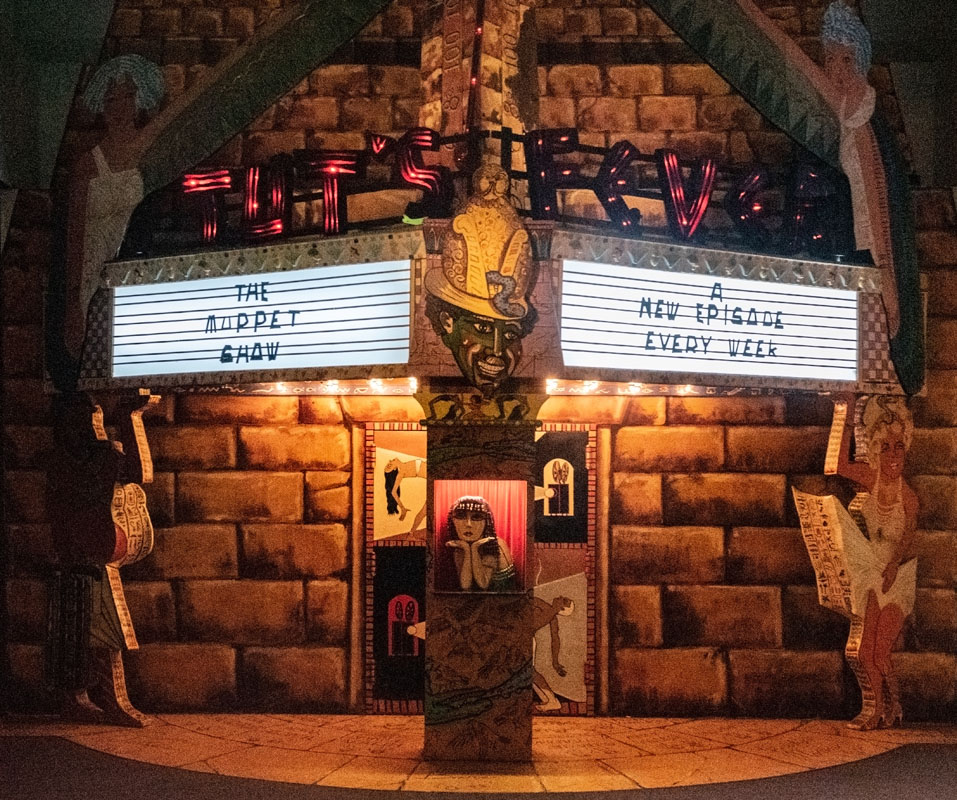 Amidst the Kaufman Astoria Studios (home to shows like Sesame Street and Orange is the new Black) an ultra modern museum has risen dedicated to the visual mediums of television, movies and gaming.
The Museum of the Moving Image
The Museum of the Moving Image spans three levels of theaters, exhibition halls and experiential installations. Over the year the exhibits change but one core draw card for families and pop culture nerds is Jim Henson and an impressive showcase of his Muppets.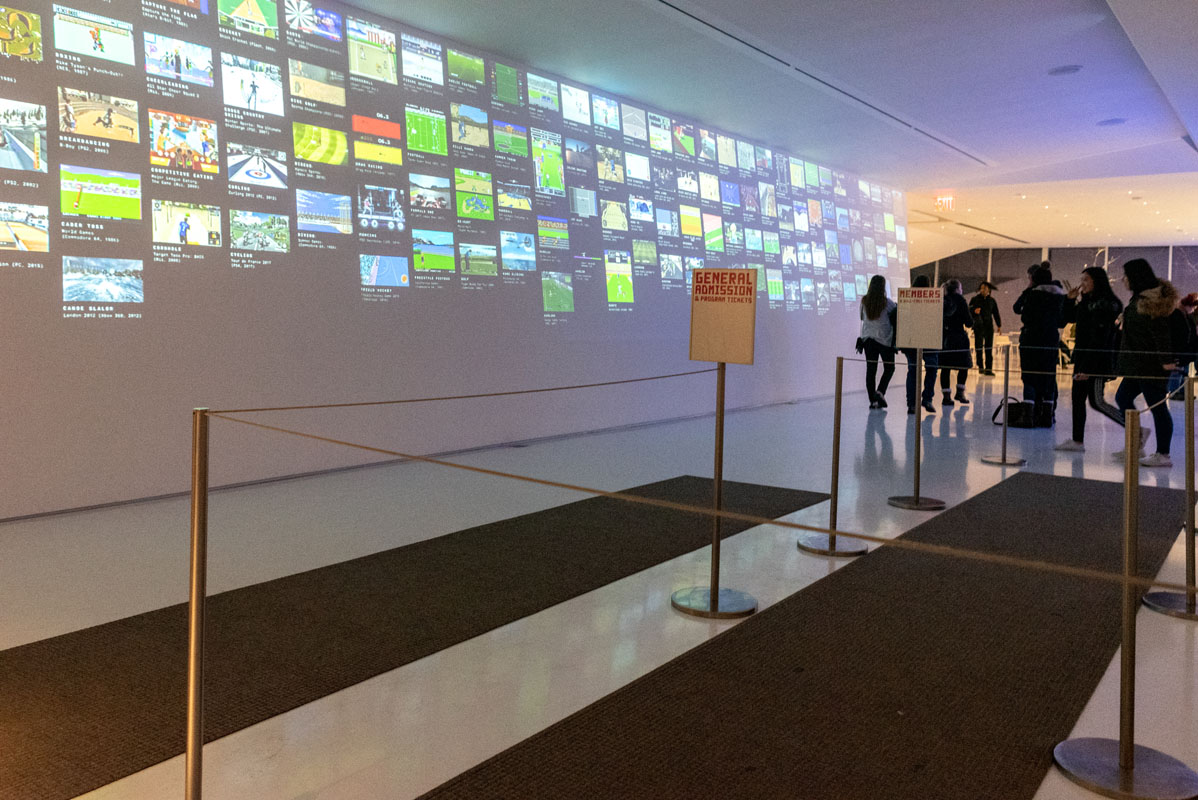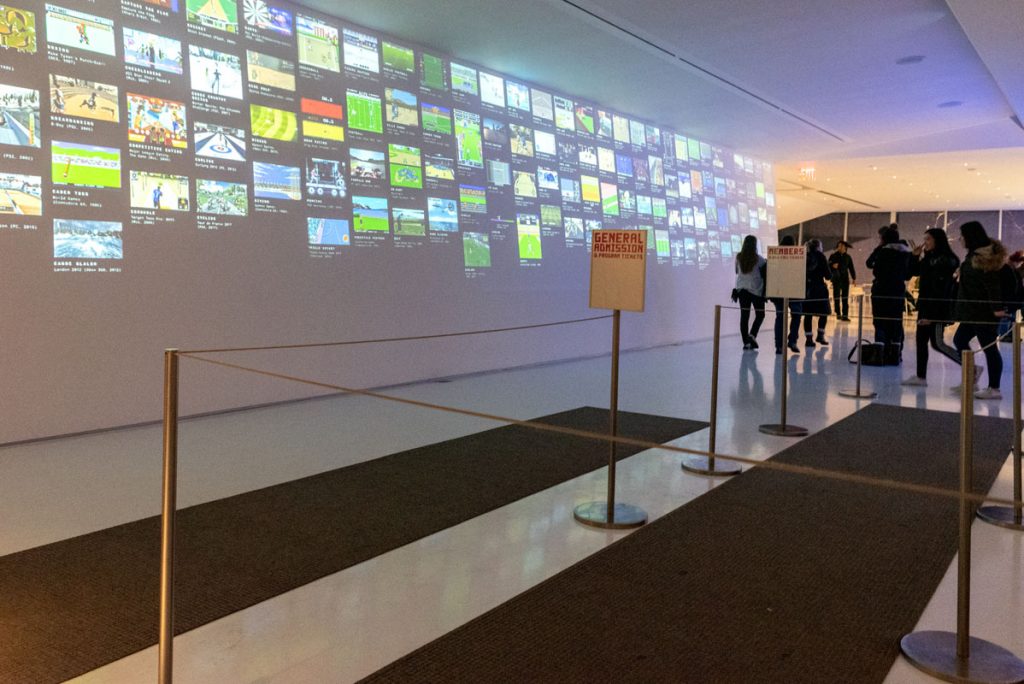 A Journey into the mind of a genius
Set in a dedicated gallery on the second floor, you'll be transported back to Henson's earliest forays into animation and puppetry. An avant-garde lighting installation designed for one of Manhattan's swinging 60s nightclubs provides a preview of the innovations and non-traditional thinking slowly developing inside Jim's mind.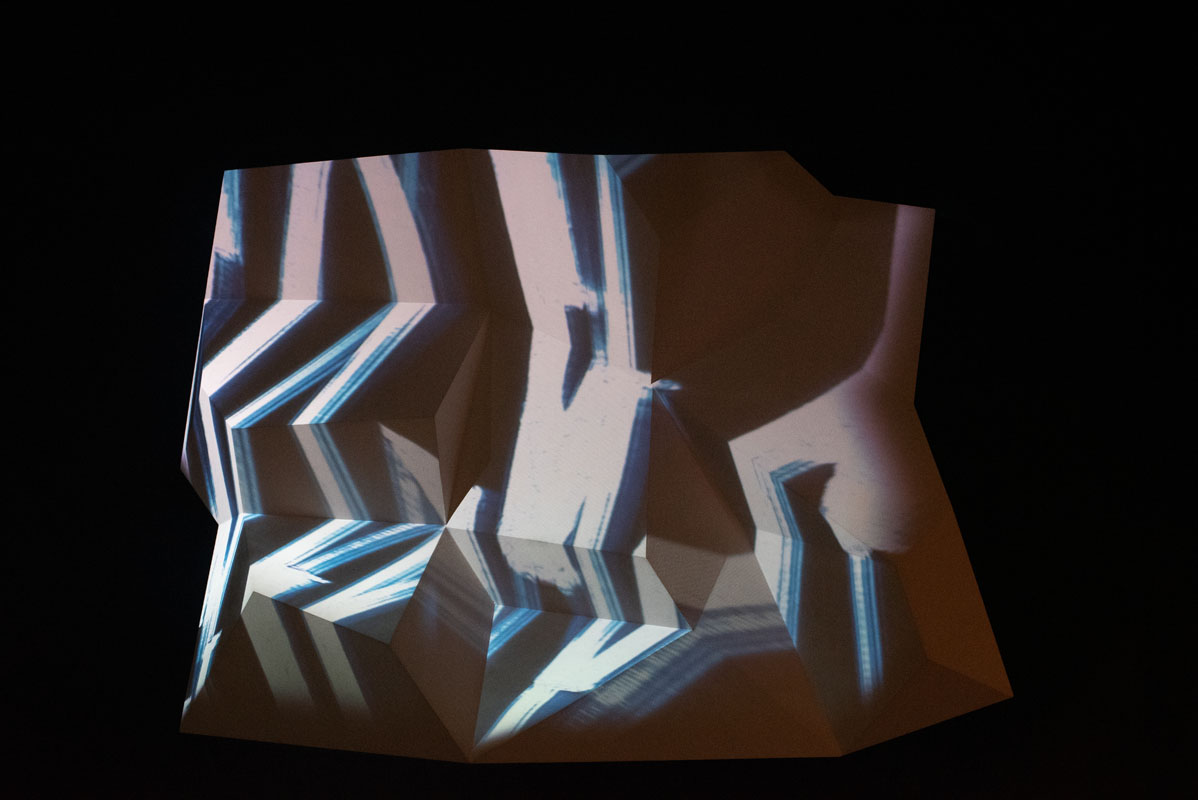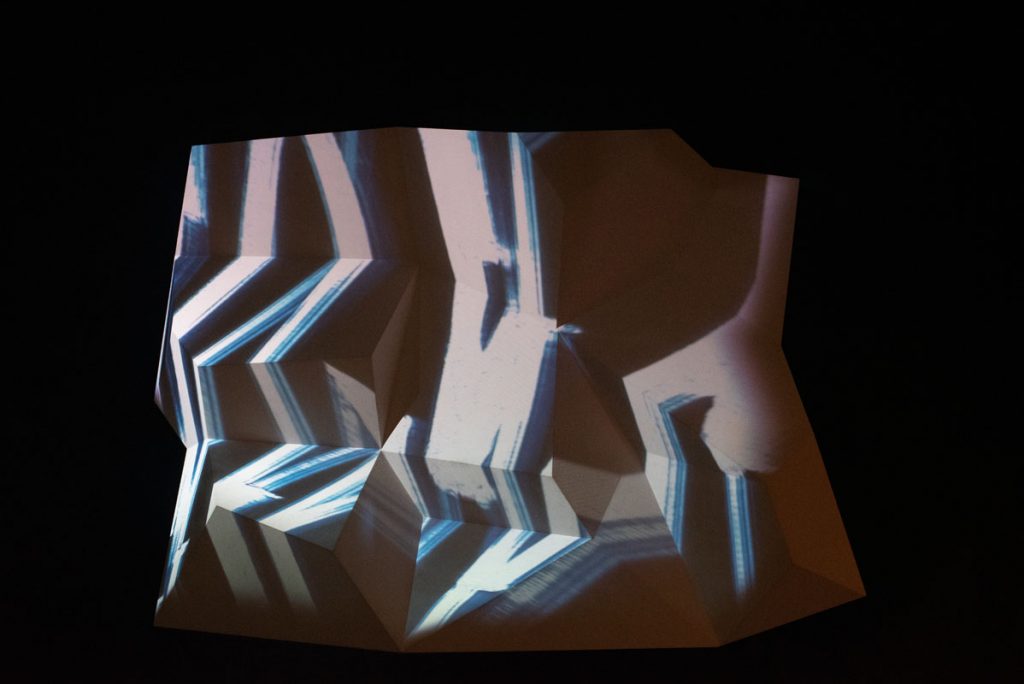 At every turn you'll find sketchbooks of ideas, storyboards and doodles that evolved into characters like Kermit the Frog. We're fascinated by Henson's early ads for Community Coffee, which have a wickedly dark sense of humor you'd never be able to sell to a client these days. They come to life on screen with the thumbnail sketches and official storyboards he presented to Madison Avenue agencies back in the Mad Men era.
Interactive displays let you create Muppets from a series of eyes, noses and features. You can pose in photo booths and play with simple puppets.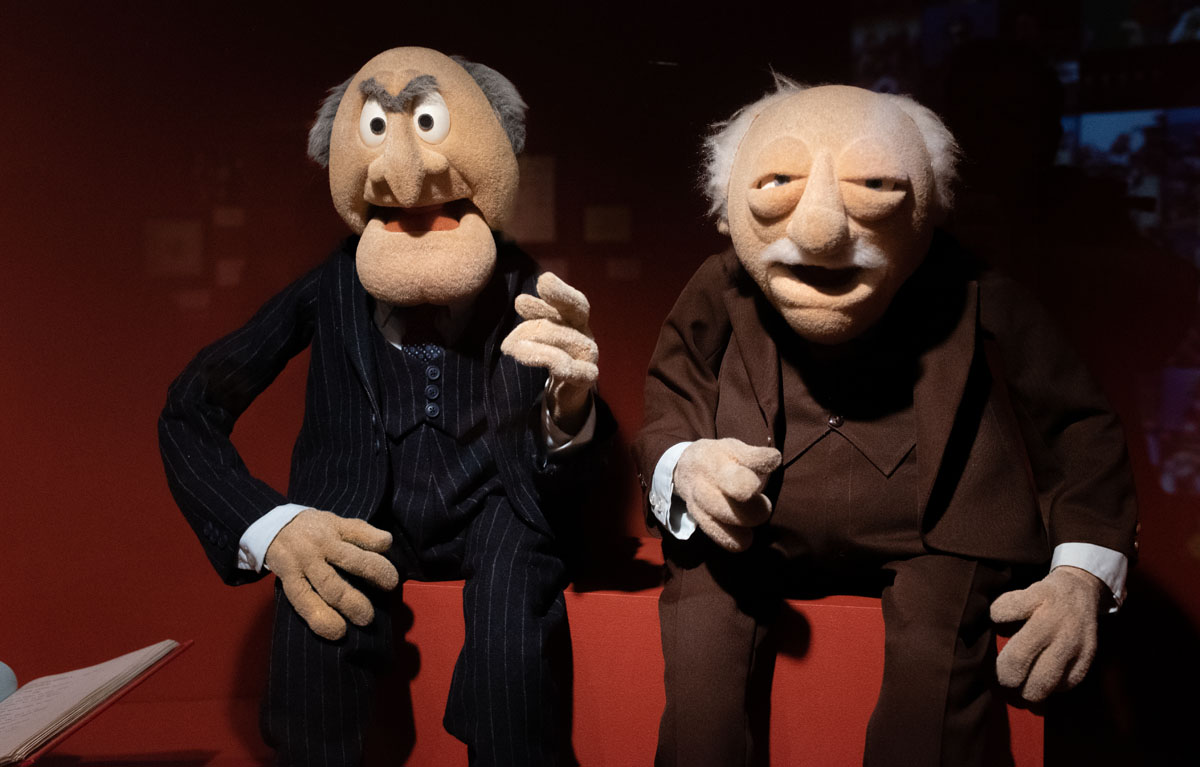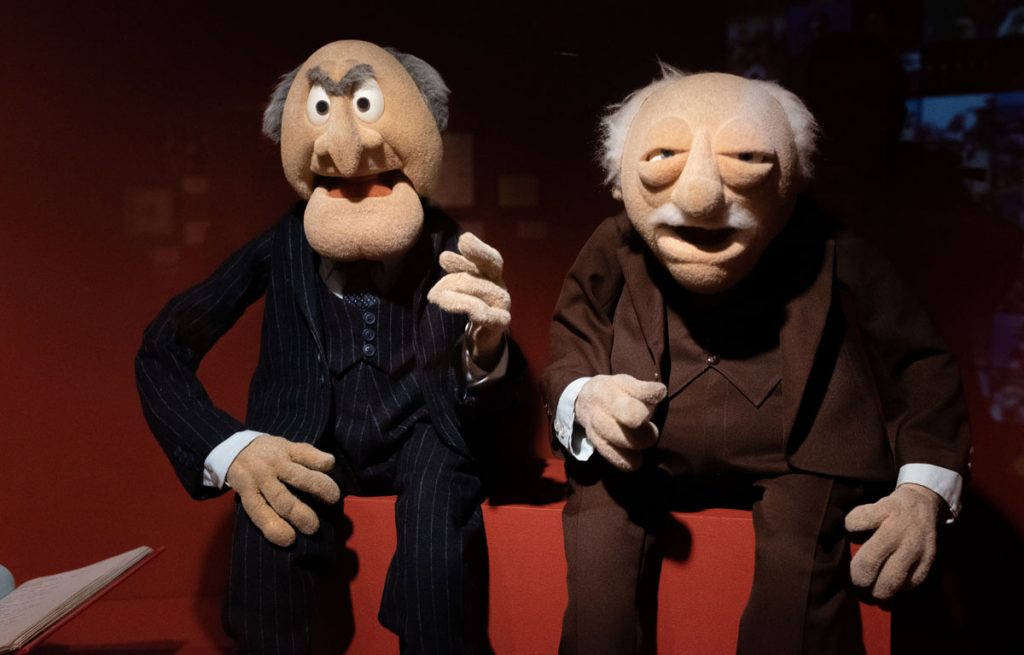 Relive Your Childhood
The deeper into the exhibit the more your excitement levels will increase. Right before your eyes you'll see Kermit, Miss Piggy, Rolf, Big Bird, Stadtler and Waldorf and the band. There are the microphones, wires, costumes and props that have brought these iconic Muppets to life for the past 40 years. They even have the original The Muppet Show sign that was lowered into shot in the introduction to every episode.
The Fraggles of Fraggle Rock are all in attendance, with character sketches on hotel letterhead a reminder to Henson's fertile thinking. You can meet the main characters and the small worker puppets, the Dozers.
And for the big kids
For big kids, you'll love the art and design behind The Labyrinth and The Dark Crystal. David Bowie's costume stands protected behind glass, a beautiful reminder of the artist's foray beyond his music career. Still as menacing despite its (and our) age is the full Skeksis costume from The Dark Crystal. It looks alive and just as evil as it was on screen seen through the eyes of an eight year old.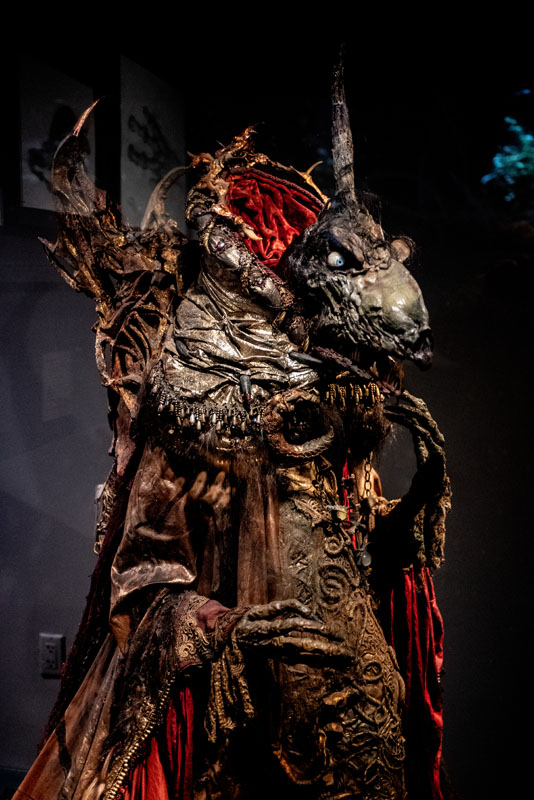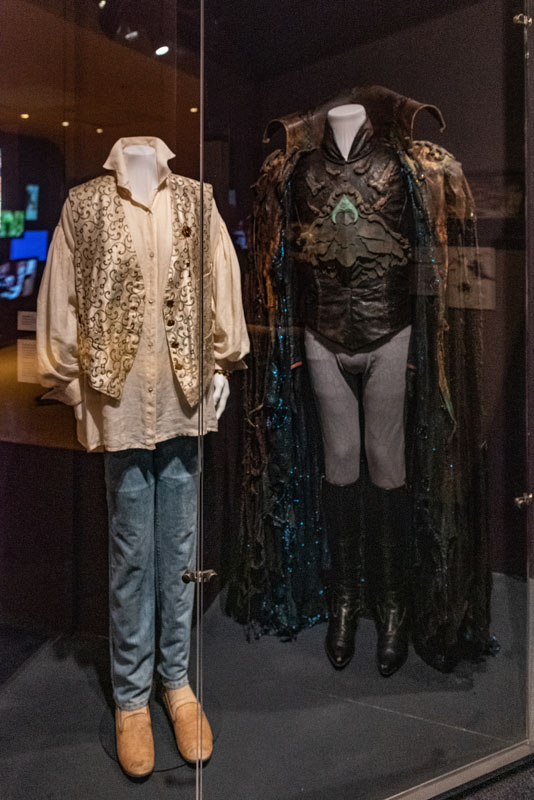 But wait, there's more
Step beyond the Muppets exhibit and you'll find a gallery dedicated to the makeup and special effects that have transformed actors into true characters. There's a focus on prosthetics, in particular showing how much Robin Williams (RIP) and to sit through daily to become Mrs Doubtfire.
For Star Wars and Star Trek fans, an authentic Chewbacca mask may excite but so will the cabinets of first issue figures and merchandise. If that doesn't warm the cockles of your nerdy heart then possibly the arcade of vintage computer games machines will.
From arthouse cinema to Big Bird, the Museum of Moving Image is a must-see experience that is worth venturing out of Manhattan for.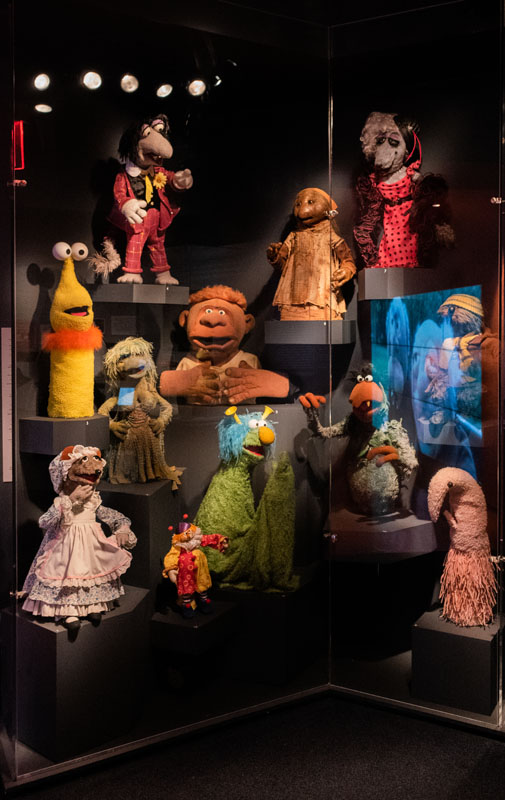 As New York residents, Bernie and Jess have a range of incredible local places to try or to add to your New York travel itinerary ideas here.
---
What?
The Museum of the Moving Image is a treasure trove of movie, television and gaming history.
Where?
It's a little way out of Manhattan in Astoria, Queens. The area is quite safe and well serviced by subways though it's about a ten minute walk from the station.
How?
Museum hours:
Galleries
Wednesday–Thursday: 10:30 a.m.–5:00 p.m.
Friday: 10:30 a.m.–8:00 p.m. (free admission: 4:00 p.m.–8:00 p.m.)
Saturday and Sunday: 10:30 a.m.–6:00 p.m.
Closed Monday (except for select holiday openings)
Closed Tuesday (except for group visits by appointment)
Holiday hours:
Mon, Apr 22 (Spring Recess): Open, 10:30 a.m.–5:00 p.m.
Tue, Apr 23 (Spring Recess): Open, 10:30 a.m.–5:00 p.m.
Mon, May 27 (Memorial Day): CLOSED

Museum Admission
$15 adults (18+)
$11 senior citizens (65+)
$11 students with valid ID (18+)
$9 youth (3-17)
Free for Museum members and children under 3
Follow & Connect with us