See the best live music at the Jones Beach shows at the Northwell Theater at Jones Beach.
Some of Long Island's best beaches and a 15,000-seat arena make Jones Beach worthy of at least one summer trip a year.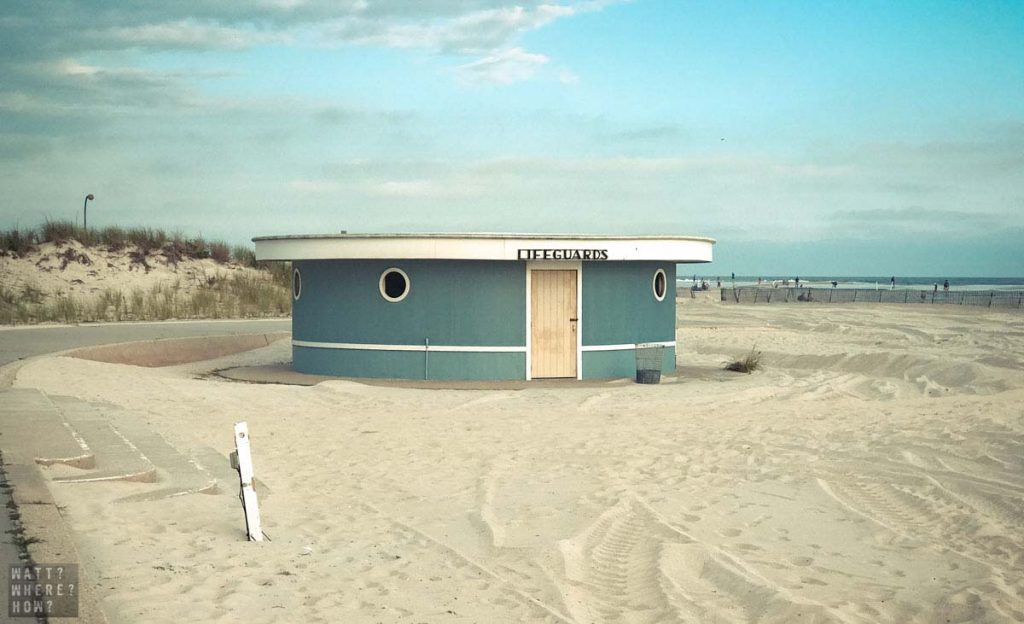 Surf's Up!
There are two main aspects of Jones Beach for a visitor: the beach and the venue. The beach is at a point on the island devoid of local shops and boardwalks providing an unspoiled natural haven to enjoy in the sun. Popular with surfers, fisher-folk, and bird watchers, the white sandy beaches extend between low dunes and wetlands.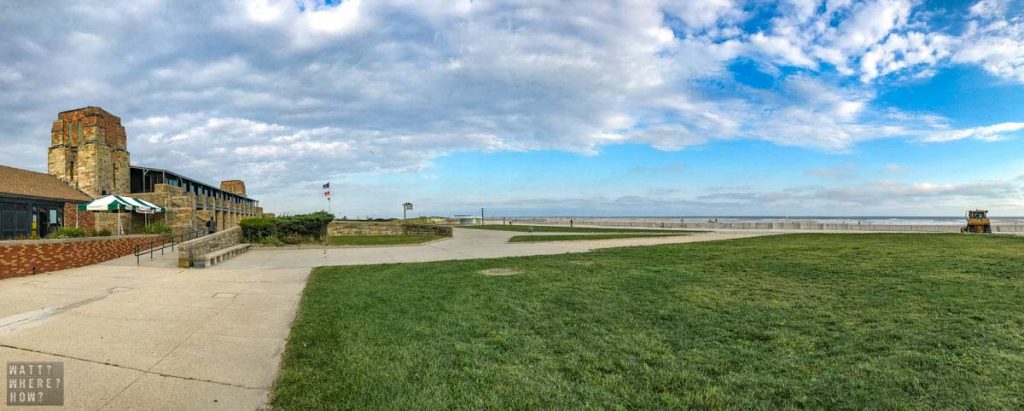 A central pavilion incorporates a bar and eatery along with public conveniences and a local landmark, 188-foot (57 m) water tower, built in 1930 in the style of the bell tower of Venice's St. Mark's.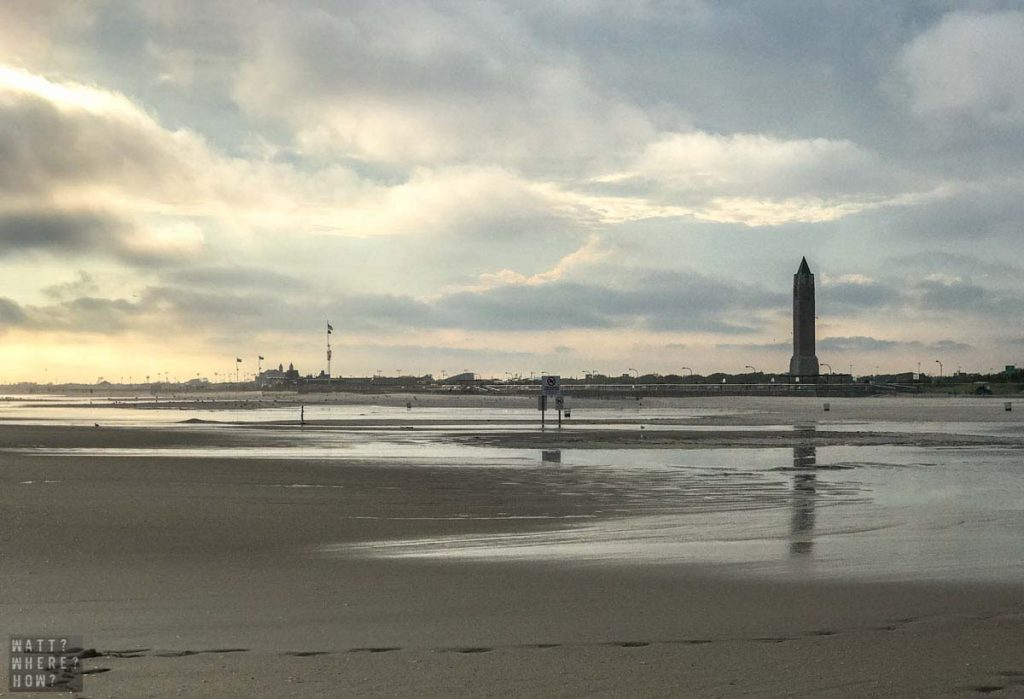 Northwell Theater at Jones Beach shows
Northwell Theater at Jones Beach is the official name for the 15,000-capacity amphitheater that attracts major touring acts through the summer who can't justify the expense of playing Madison Square Garden but who can still draw that kind of crowd. It's the New York home of the Vans Warped tour and the Summer of Rock series that brings the cream of heavy rock out to Long Island. In 2017 alone, we were able to see The Offspring, Sublime (with Rome), Incubus, Rise Against and Jimmy Eat World to name a few and in 2018 we'll head back out for a Pixies/Weezer double-header.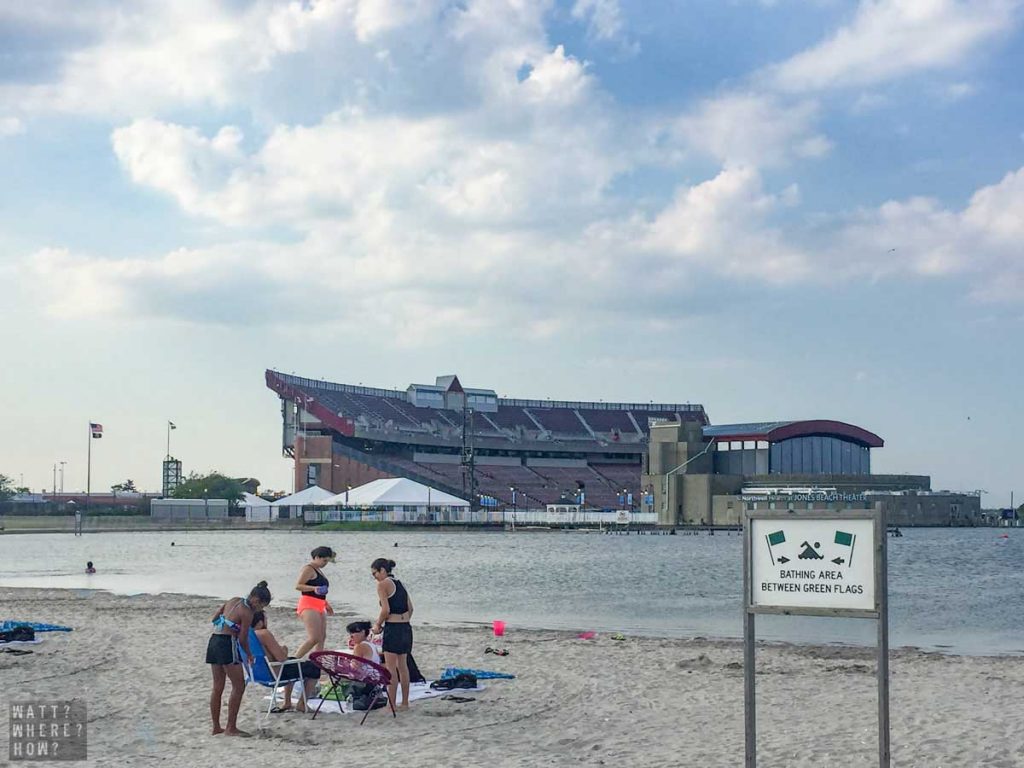 The venue is perfectly positioned on the lagoon, miles from any houses. A large car park fills with tailgating concert goers before the gigs and groups gather early for beers on the small adjoining beach. Once inside, there are quality food offerings and a large beer garden that has screens to view the support acts over a cold beer or frozen margarita. The towering grand stands ensure every viewpoint is clear and the amphitheater keeps the audio mix clean and prevents it being washed out by the sea breeze.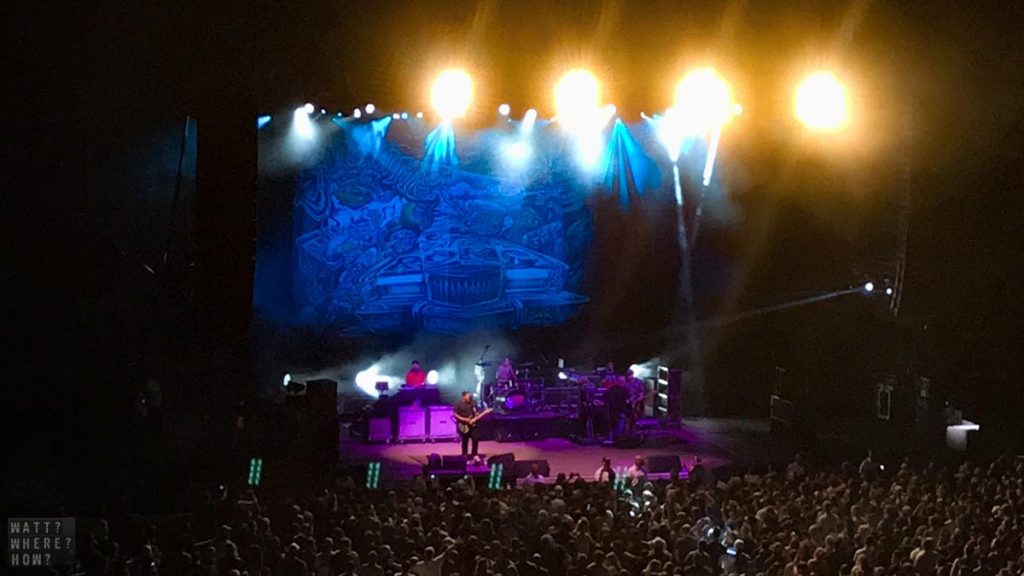 Go early in the afternoon and enjoy the best of both experiences. Swim, sun-bake and pre-game and then head in and see some great live Jones Beach shows. It may just be one of your summer highlights.
As New York residents, Bernie and Jess have a range of incredible local places to try or to add to your New York travel itinerary ideas here.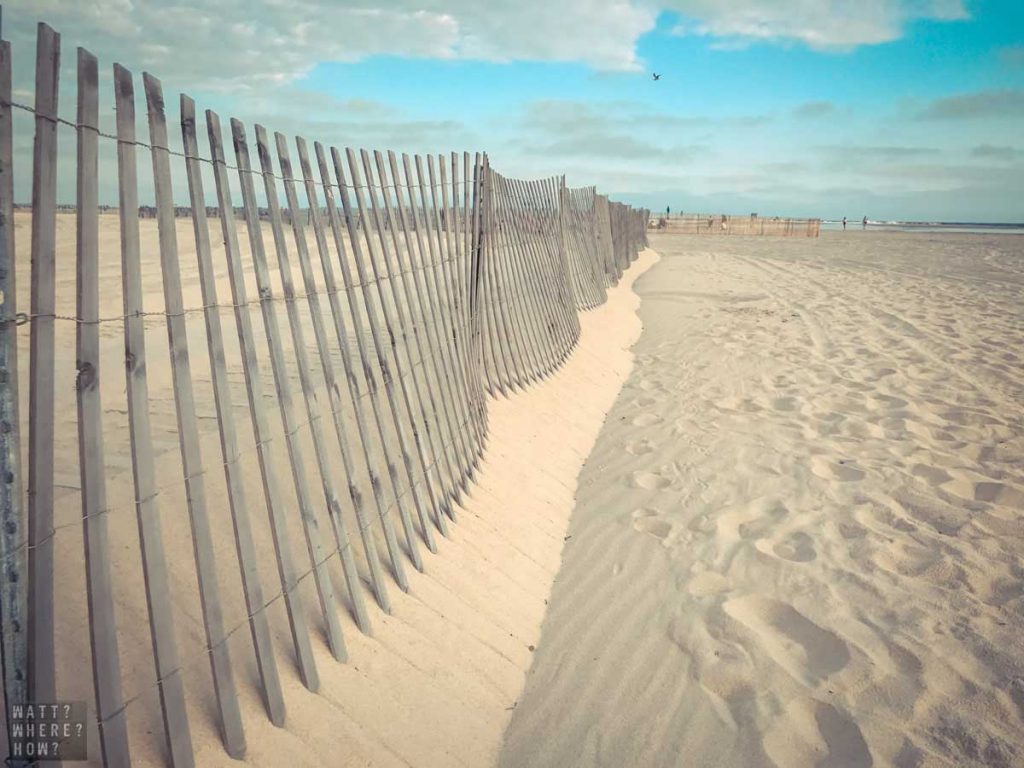 WHAT?
Northwell Theater at Jones Beach (formerly Nikon Theater) is an outdoor amphitheater that fits 15,000 fans.
WHERE?
895 Bay Pkwy, Wantagh, NY 11793
HOW?
In summer, take the LIRR train to Freeport Station and walk downstairs for the n88 NICE Bus. The bus is infrequent and only runs on certain days to the theater. Getting back to the station after an even can be hellish, requiring lengthy cab queues and drivers who will rip everyone offer – charging each passenger $10.
Follow & Connect with us