Harrah's Atlantic City is the closest casino for New Yorkers looking for that Las Vegas pool party experience.
For our first visit, we stay at Harrah's Atlantic City – a casino a little out of the way and a couple of miles from the boardwalk. It targets a younger crowd, with pool parties, celeb DJs and Jersey Shore-type nightlife. The casino is a self-contained shopping mall, with fashion outlets, eateries and hundreds of gaming machines. Rooms are modern and comfortable and the dining options are affordable.
Vegas Baby,  Vegas!
Visiting the gaming floor for the first time, it's evident that a lot of thinking has gone into the design of the machines. There literally is something for everyone. From the classic Wheel of Fortune slots to Dean Martin tributes, the guitar grunt of Kiss to the schoolyard beats of Britney, the wackiness of Ellen to the blood spilling of The Walking Dead. Then there's the Big Bang Theory, Flintstones and Willy Wonka and the Chocolate Factory machines that surprise, delight and then steal all your hard-earned cash.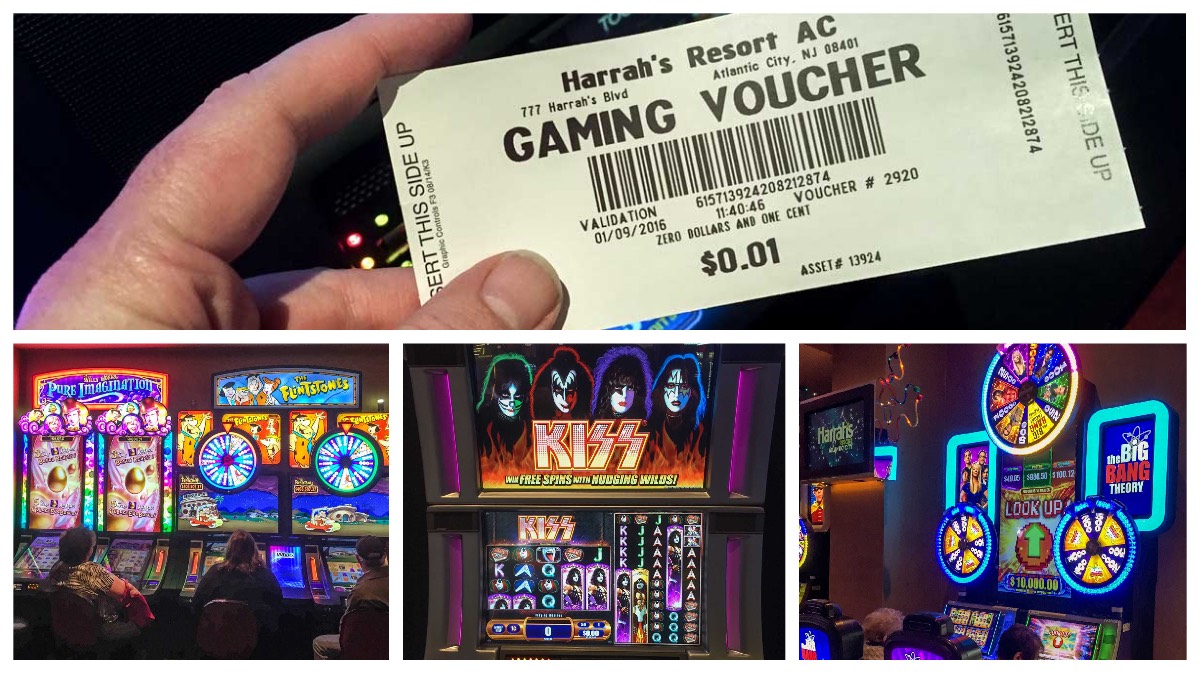 Pool Partying, Harrah's style
The centerpiece of the casino is the pool. By day, cabanas can be rented to lounge away the mid-winter blues, sipping on a medicinal mojito. Epic beach volleyball competitions unite college bros and babes with strange-accented ex-pat Aussies likeus. By night, the pool itself is off-limits, but the place comes alive with hundreds of hard-partying nocturnal miscreants. There's bottle service available – a concept I just can't get my head around. You pay top dollar ($350 – $500) for a bottle of vodka and mixers for the privilege of sitting in a roped off area and being served by a bimbo with fake boobs.
The club's your quintessential douche-bag magnet. If you have any doubts prior to entry, the signs for upcoming guest DJs including Paris Hilton and Pauly from Jersey Shore quickly confirm it. It's fun, but we're at least ten years past those days and stick around until midnight, before slinking off to play the Willy Wonka slots one last time.

Sleeping it off
Harrah's Atlantic City offers a range of rooms to stay. Unlike Vegas, which is all about cheap rooms and cheap drinks with the expectation that you'll bring plenty of money to blow, the accomodation here is pricey. The rooms are large, comfortable and clean. Ours overlooks the estuary, towards the sea. Room service here is off the charts, with all kinds of options for the penny pincher to the high roller.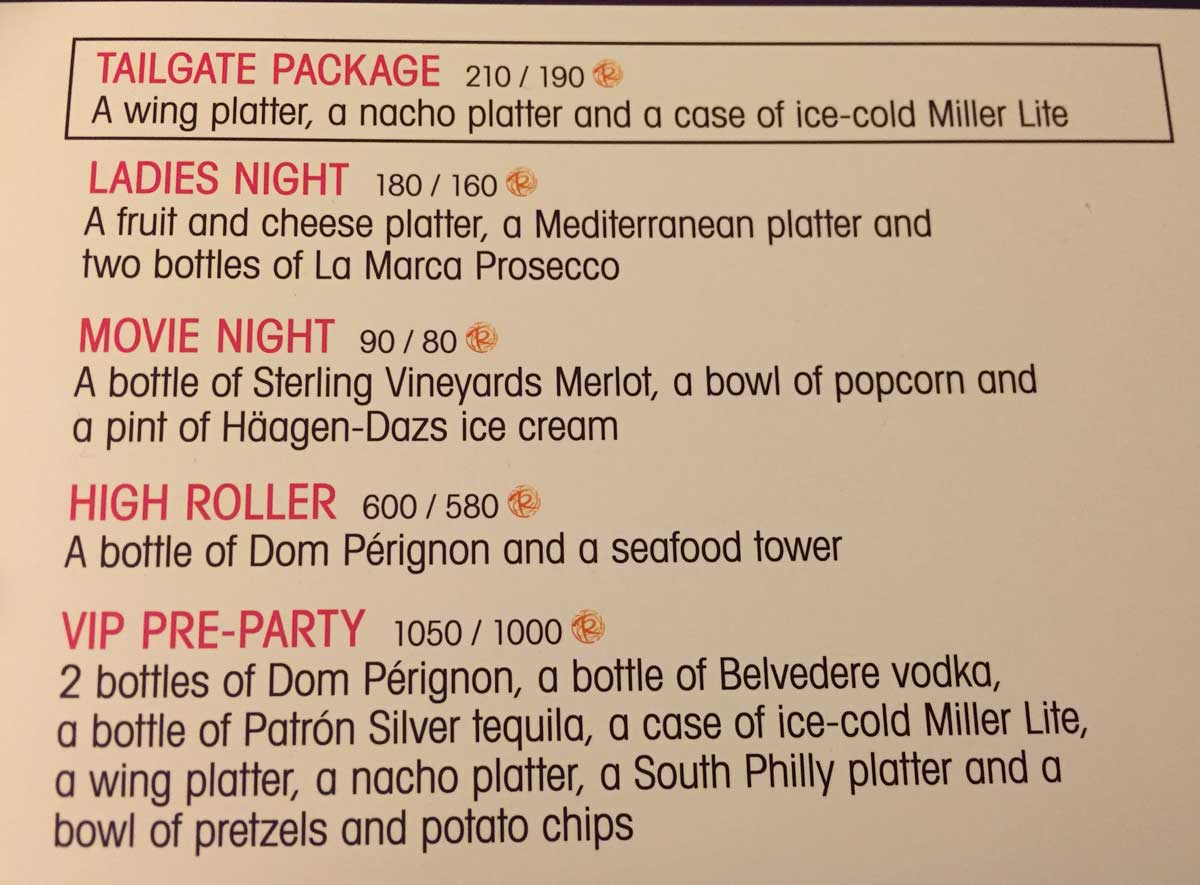 WHAT?
Harrah's Casino, Atlantic City is a playground for the young and beautiful (and the old and gambling-addicted).
WHERE?
777 Harrah's Blvd, Atlantic City, NJ 08401
HOW?
We took a Greyhound from Port Authority Bus Terminal, New York and then a local cab.
Rooms start from around $150 mid-week but can be anywhere from $300 to $500 on a weekend!
Follow & Connect with us