On our recent trip to Austin, we couldn't have found somewhere as accessible and just down right awesome as the Guild on East 6th.  
The Guild is a serviced apartment building, just blocks to the main nightlife on East 6th Street and surrounded by great local coffee shops and eateries, it's all you need (and want) for your stay in Austin. Checking in late at night like we did is not a problem.  In fact, it was the easiest check-in procedure we've ever experienced, with codes rather than keys.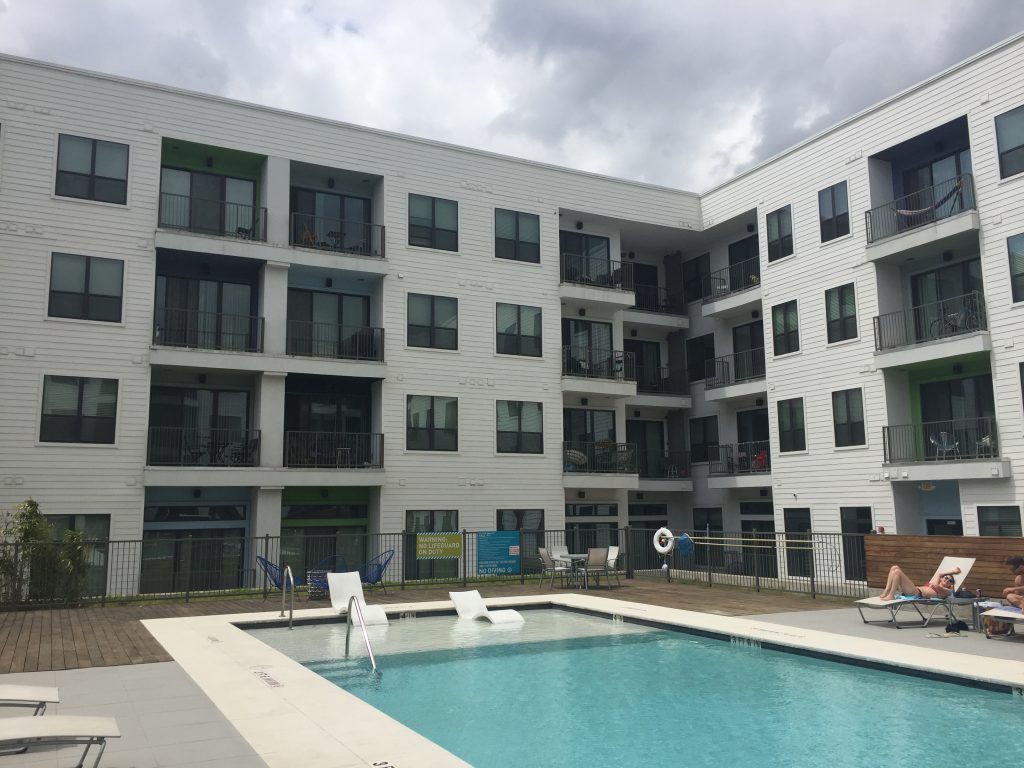 The apartment block itself is well equipped, with a gym, "club room" and are beautiful pool and landscaped barbecue area to escape the heat. The rooms are large.  We are in a "studio" but it's larger than our apartment back in New York City. Polished cement floors give the space industrial-chic and the furnishings bring in natural elements. The décor is hip AF (as the kids say) and the pop art on the walls screams upmarket-hipster.  There's even a Bowie poster!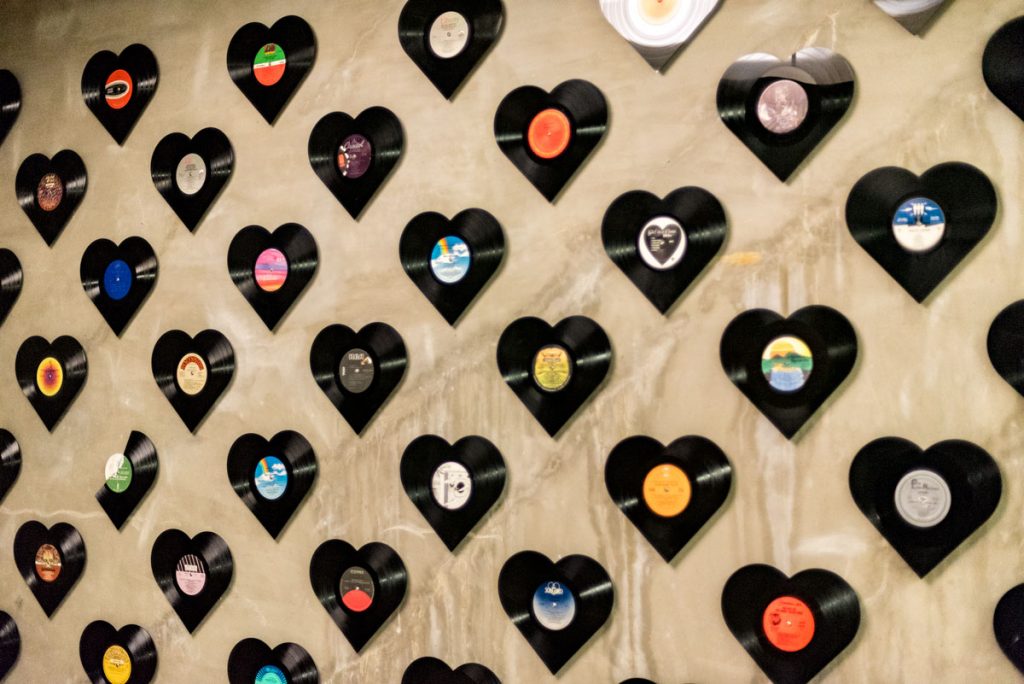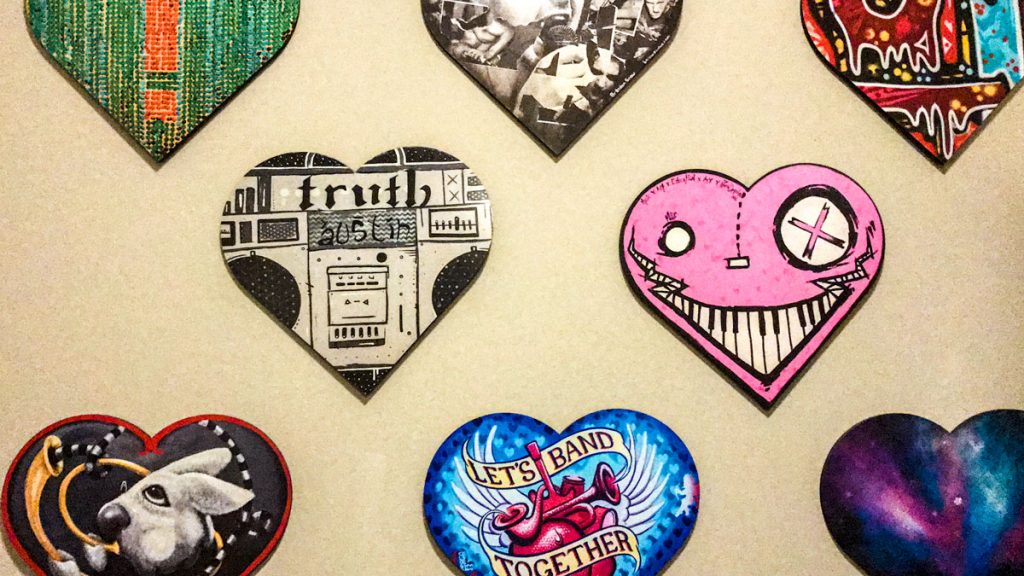 Let's get to the bed—best sleep we have ever had. So comfy. And the towels—so plush! The bathroom is well stocked with toiletries and a walk in wardrobe that would make even Carey Bradshaw cry.

The kitchen is fantastic, with a long bar-style setup with adequate bench space, fridge, oven and microwave available.  If you are trying to save money, you can certainly cook at home, but we didn't make use of this during our stay.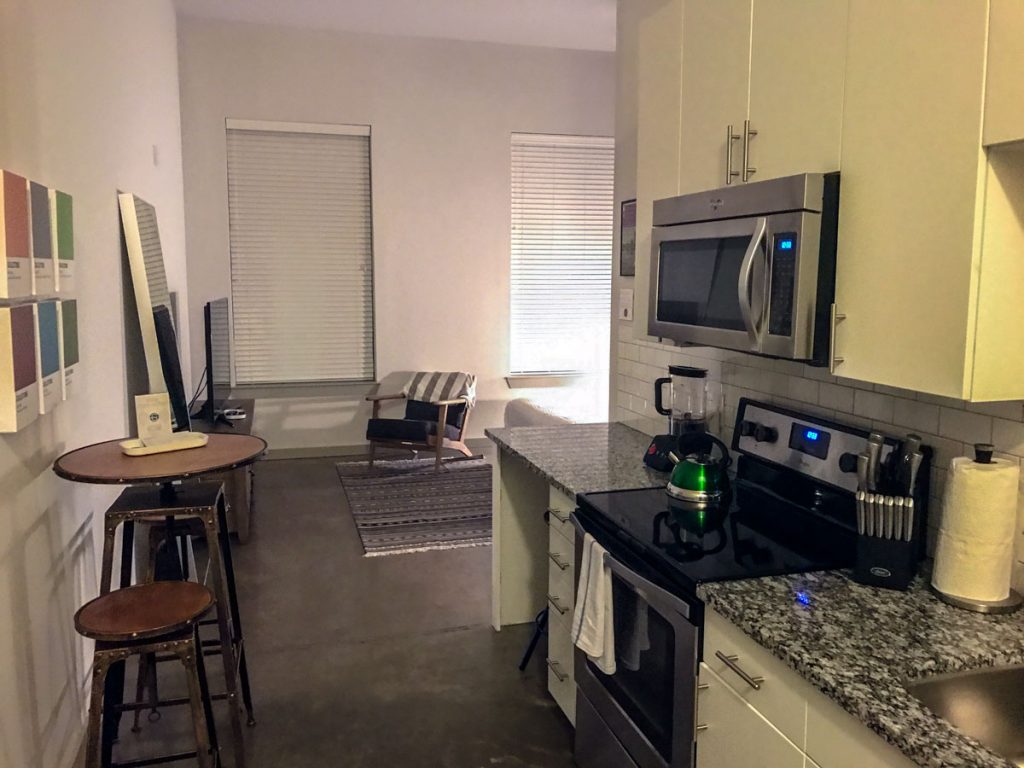 But the Guild goes the extra step, leaving handy hints and contacts around the house, even offering to pick up breakfast and coffee for you from local digs and drop them off at a specified time.  The biggest surprise, however, was a voucher for the local coffee shop brew and brew.  We went there multiple times during our stay!
We were so impressed by our stay, we briefly considered a move to Austin, as the apartment block also has units for lease that we would be happy to call home. All in all, it was a five star stay at the Guild and we would recommend this to anyone!
WHAT?
The Guild on East 6th is a serviced apartment complex that offers better facilities for a similar price to a Marriott, Sheraton or Hilton.
WHERE?
The Corazon Apartments | 1000 E 5th St, 78702
HOW?
Book online. It's the perfect place for SouthXSouthWest but we're guessing that it books out every year.
Follow & Connect with us