Funspot Arcade New Hampshire and the American Classic Arcade Museum
Funspot Arcade New Hampshire and the American Classic Arcade Museum bring together the best of traditional and computer games to create the largest arcade in the world. Situated close to New Hampshire's vacation destination, Laconia, and its beautiful lakes, Funspot Arcade is a place made for families and gaming nerds – like us.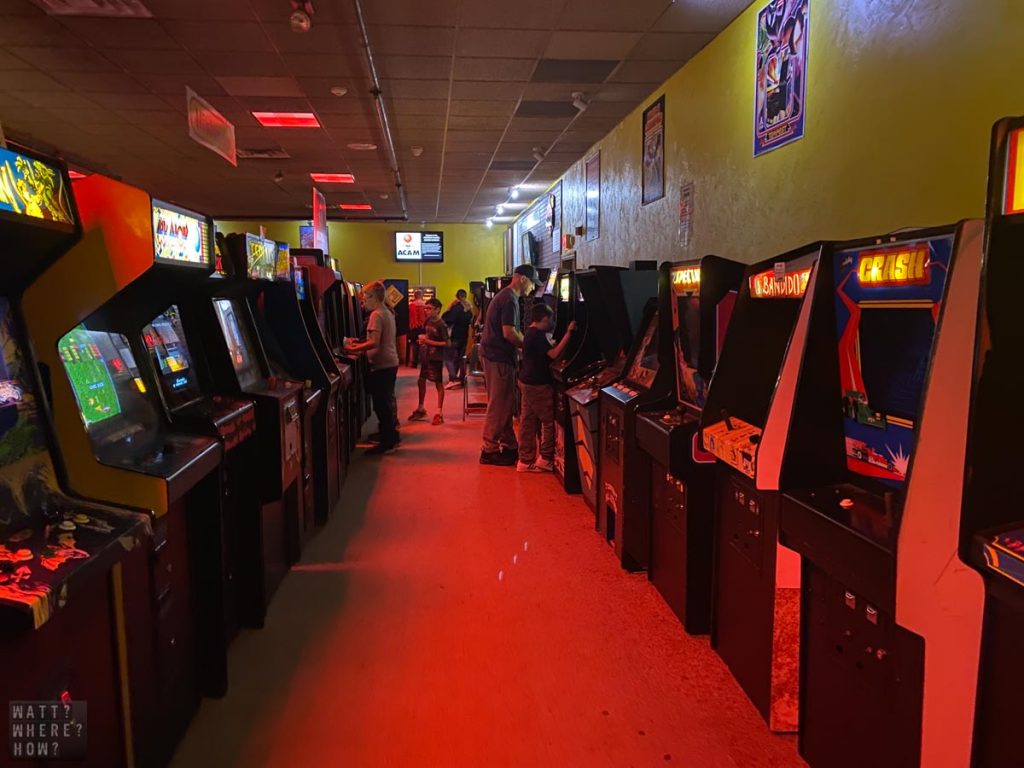 Growing up in the 80s, we were surrounded by cutting-edge computer games, gaming consoles, tabletop arcade games, and pinball machines. It was an era where small change meant everything if you were a kid. You'd ransack the parents' sock drawers, dive down the sides of the sofa and jump for joy at the glint of a coin dropped on the pavement. And rather than saving those quarters, you'd head down to the local shops or arcade to play games like Galaga, Pacman, and Double Dragon. Now, imagine a place that has every game you grew up with – and then some!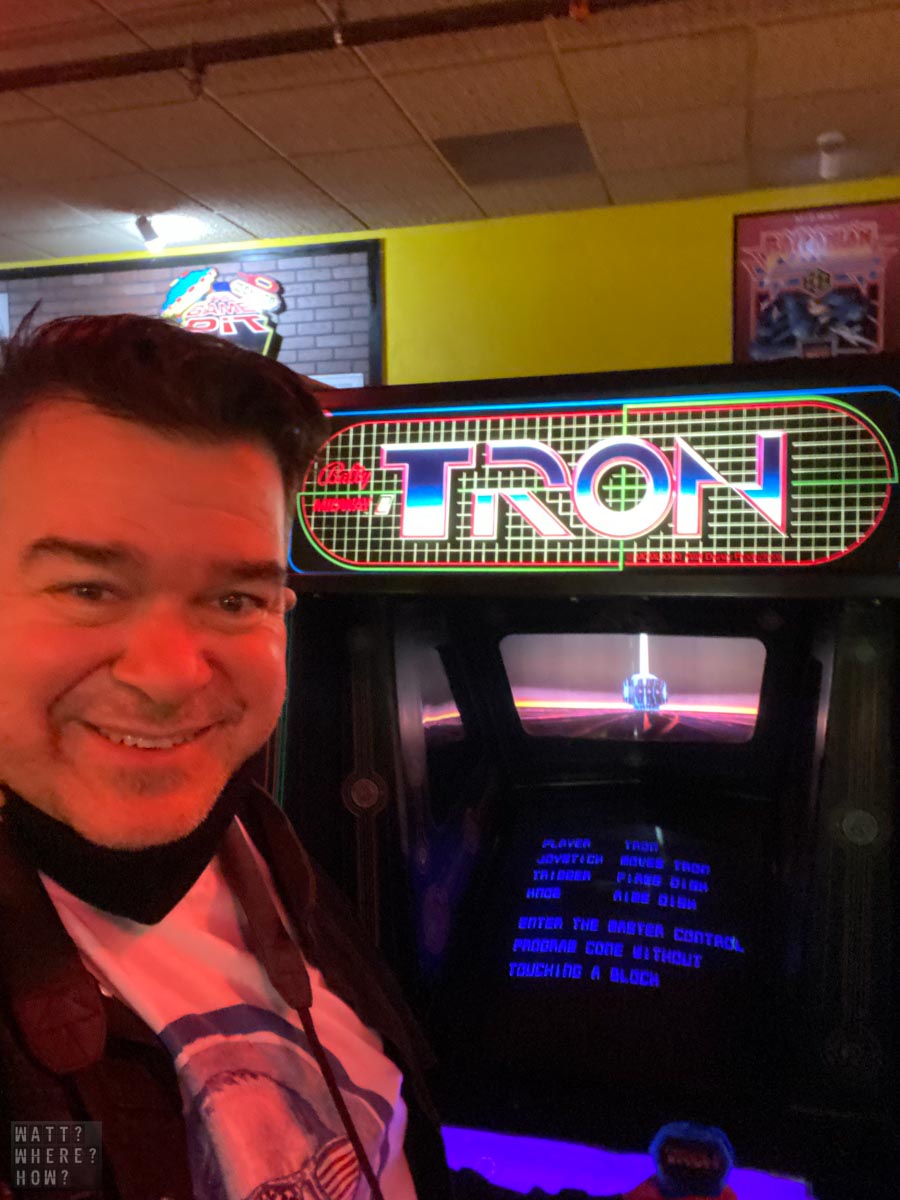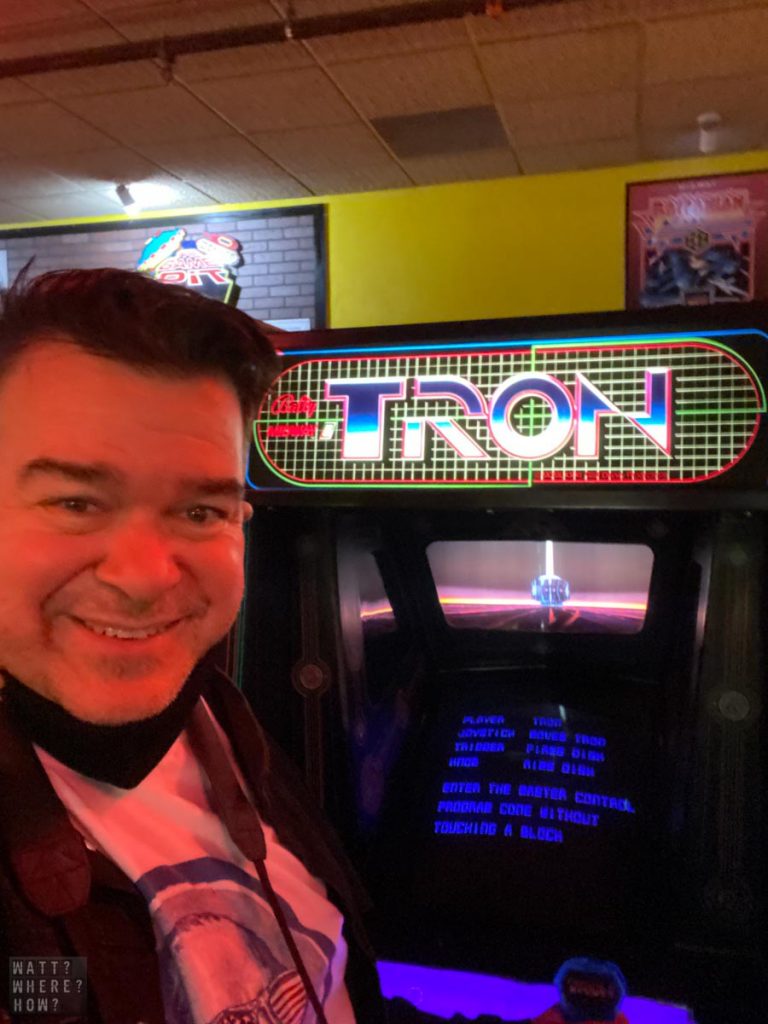 Funspot Arcade New Hampshire is the mecca of computer gaming. Also known as the Funspot Family Entertainment Supercenter (if you want to be formal) started in 1952 when an enterprising 21-year-old, Bob Lawnton, borrowed $750 from his grandmother to build an indoor mini-golf course and arcade. That mini-golf course has grown over time into a 75,000 square-foot entertainment hot spot with over 600 games.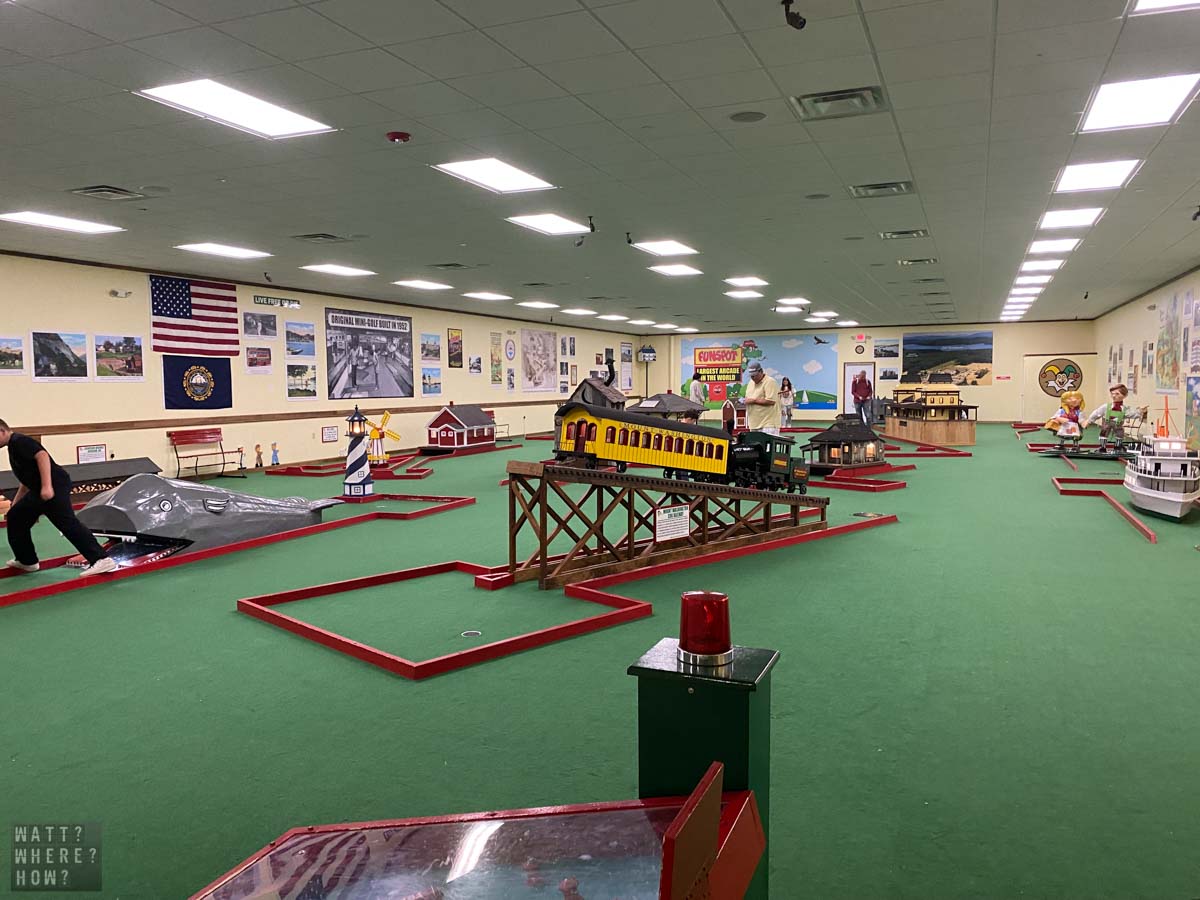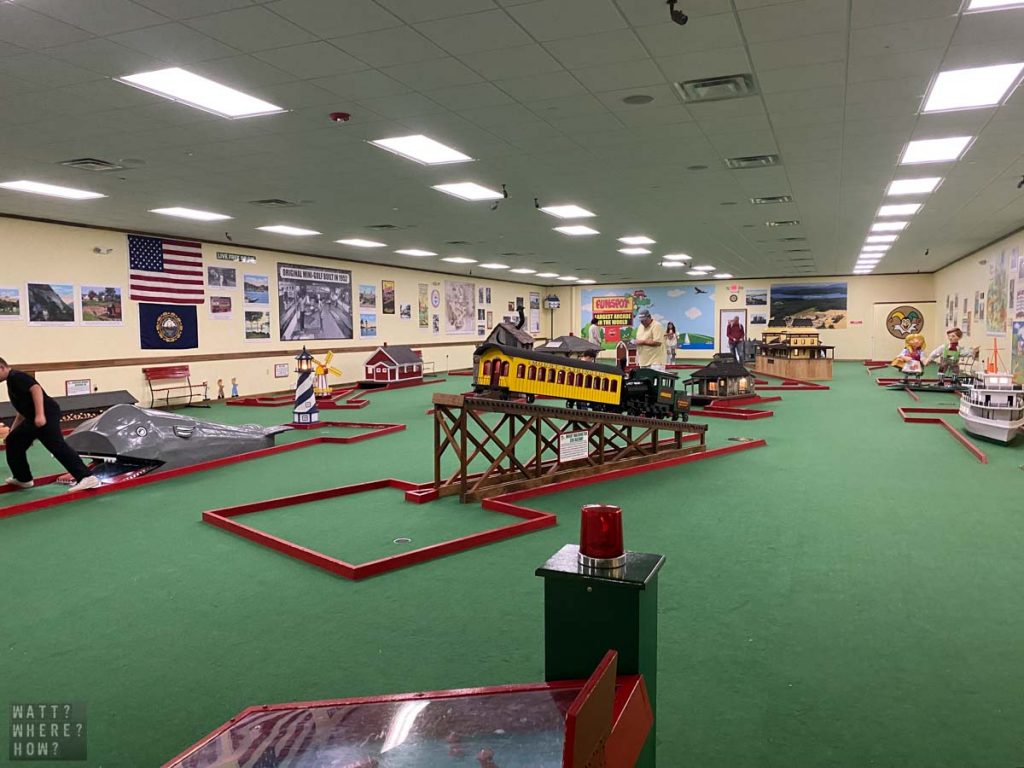 Funspot takes games seriously
There are the simple ride-on rockers for toddlers, the arcade classics where you win reams of tickets to redeem for stuffed toys, wacky gators, basketball hoop games, skeet ball, then there's the super modern dance games and the latest in multi-player computer gaming. One whole section is dedicated to the upright video game cabinet machines and pinball machines from the 1950s to 2020s – the American Classic Arcade Museum.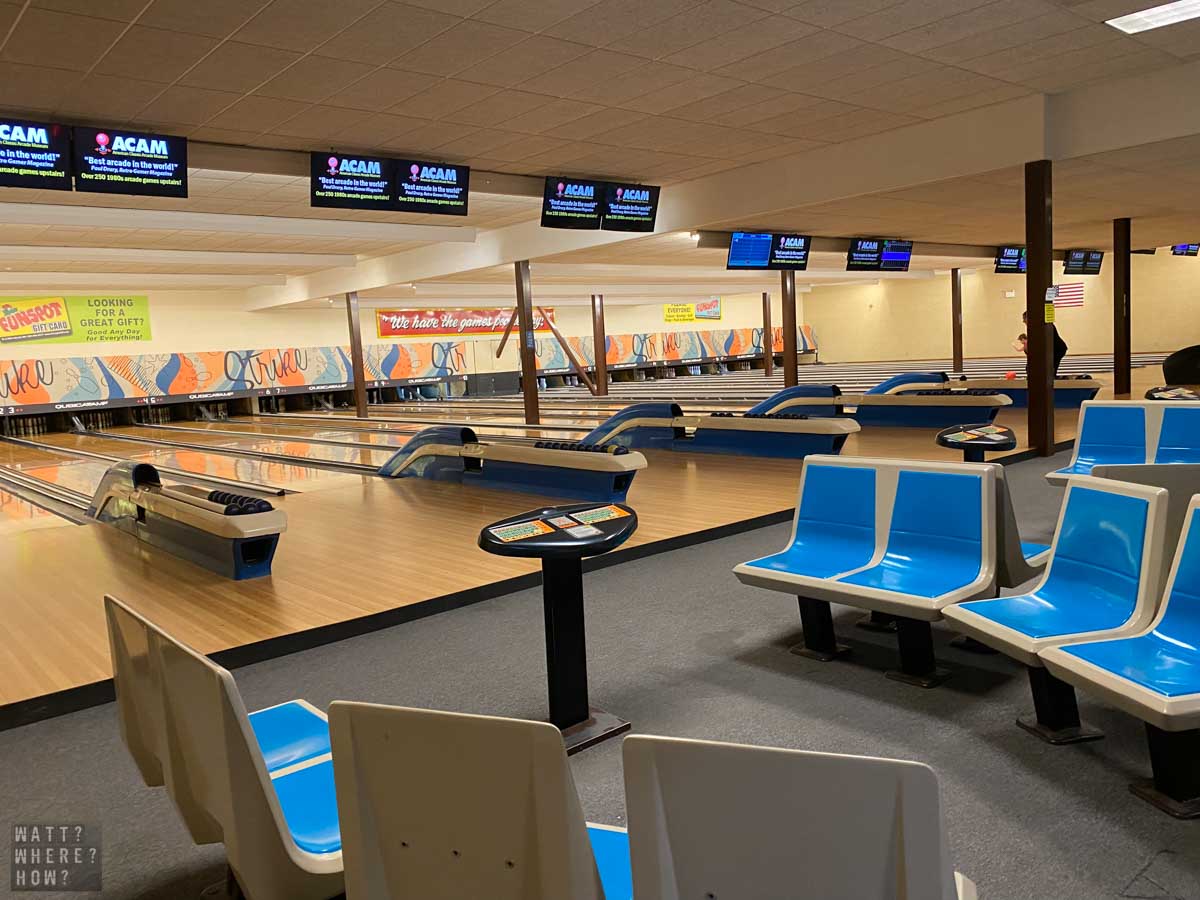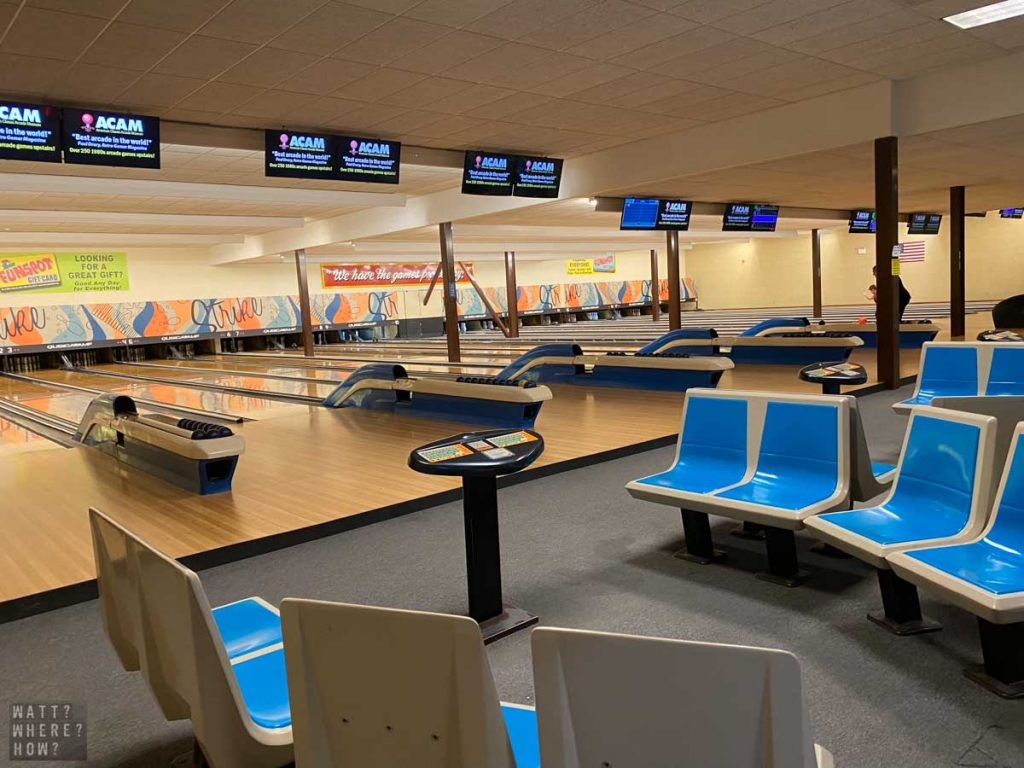 American Classic Arcade Museum New Hampshire
The red carpet and subdued lighting make it feel like you've stepped back in time ala Stranger Things and walking along the row after row of arcade cabinets will give you intense 80s flashbacks. The oldest video game is Computer Space from 1971, while there are examples of the earliest form of pinball machines including a 1931 Gottlieb Baffle Ball. Plus you can Play Tron in a place where you feel you could be drawn into the inner workings of an alternative digital metaverse or blow pockets of change on Operation Wolf, Donkey Kong, and this incredible complete list of the American Classic Arcade Museum inventory.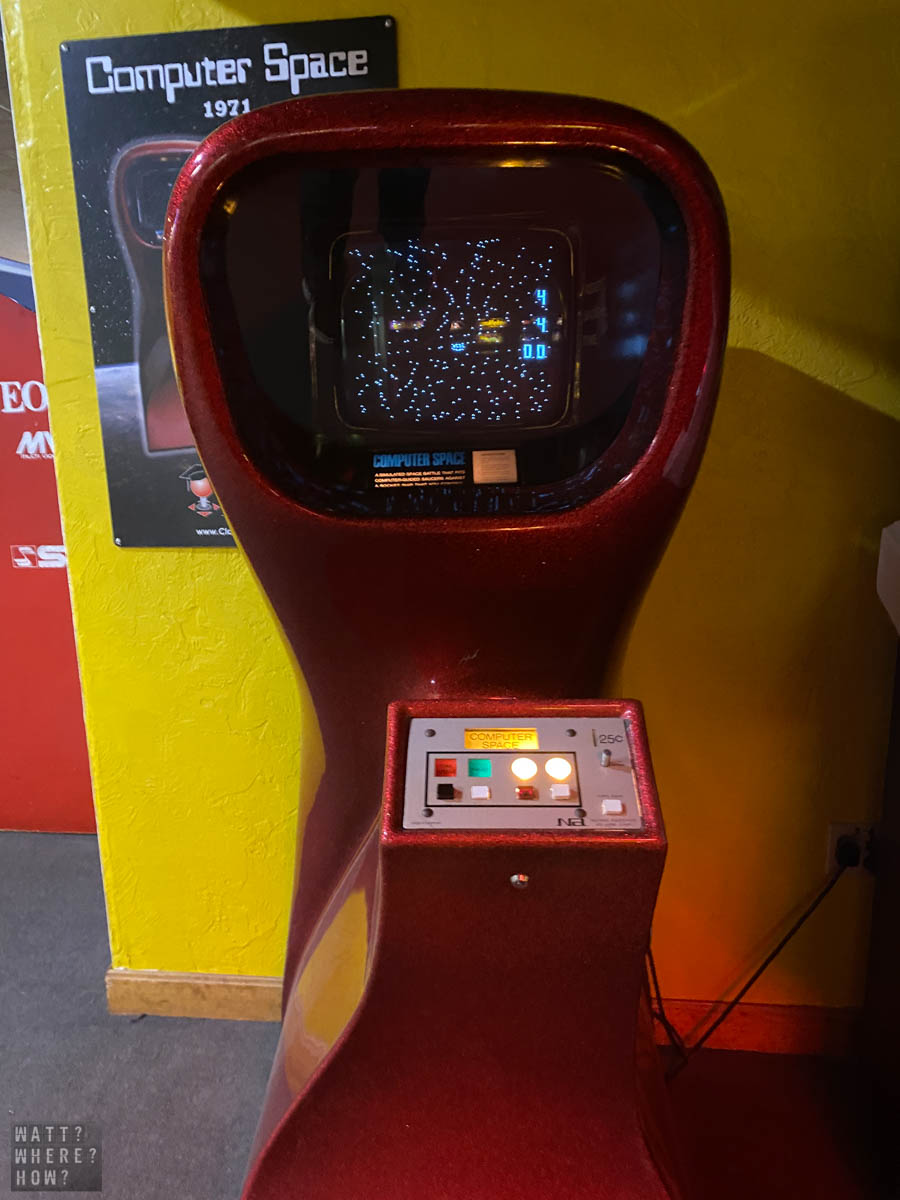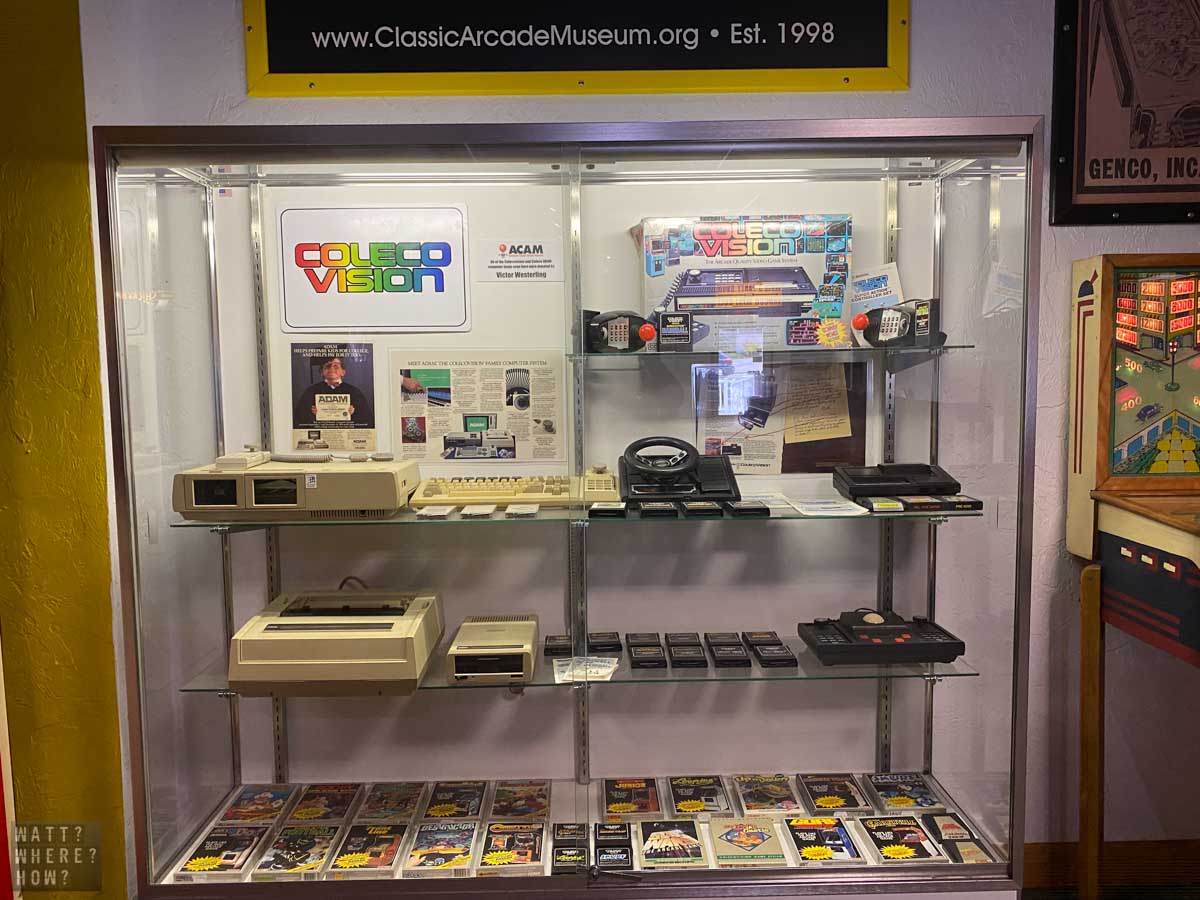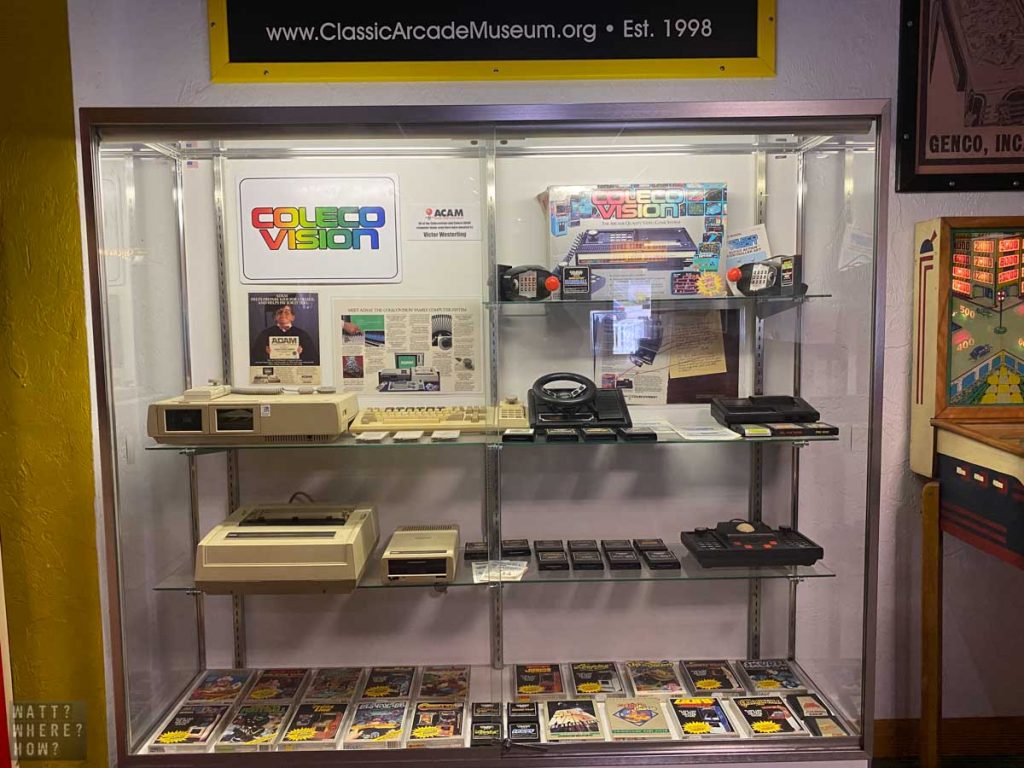 Fun for all ages
But Funspot Arcade isn't just for kids. It's made for people like us who grew up playing with these arcade machines and games. There's the D.A. Long Tavern which showcases classic American draft beers and craft IPAs, a cash bingo hall that can fit 400 people, plus a museum of computer games and arcade machines. We only had time for one stop en route between Vermont and Maine, but Funspot New Hampshire and the American Classic Arcade Museum were well worth the detour.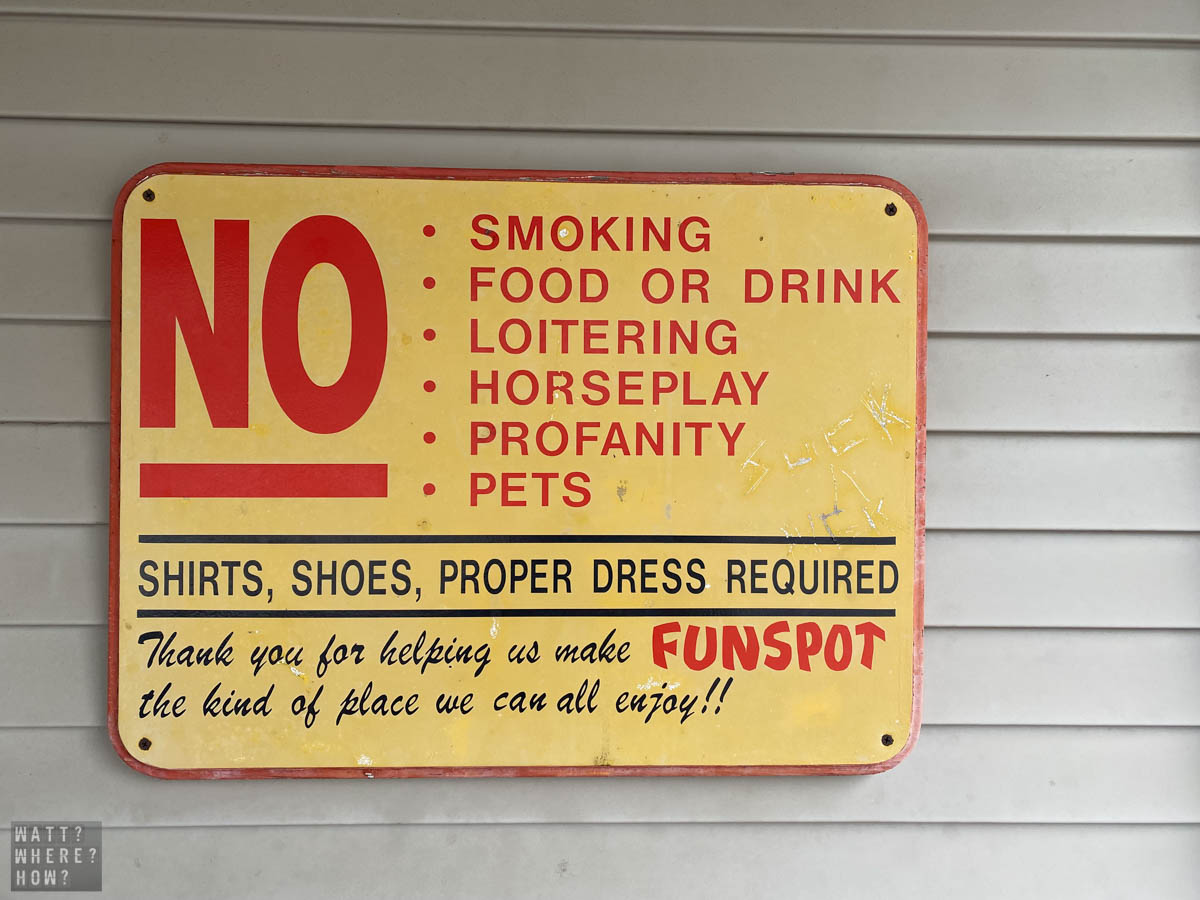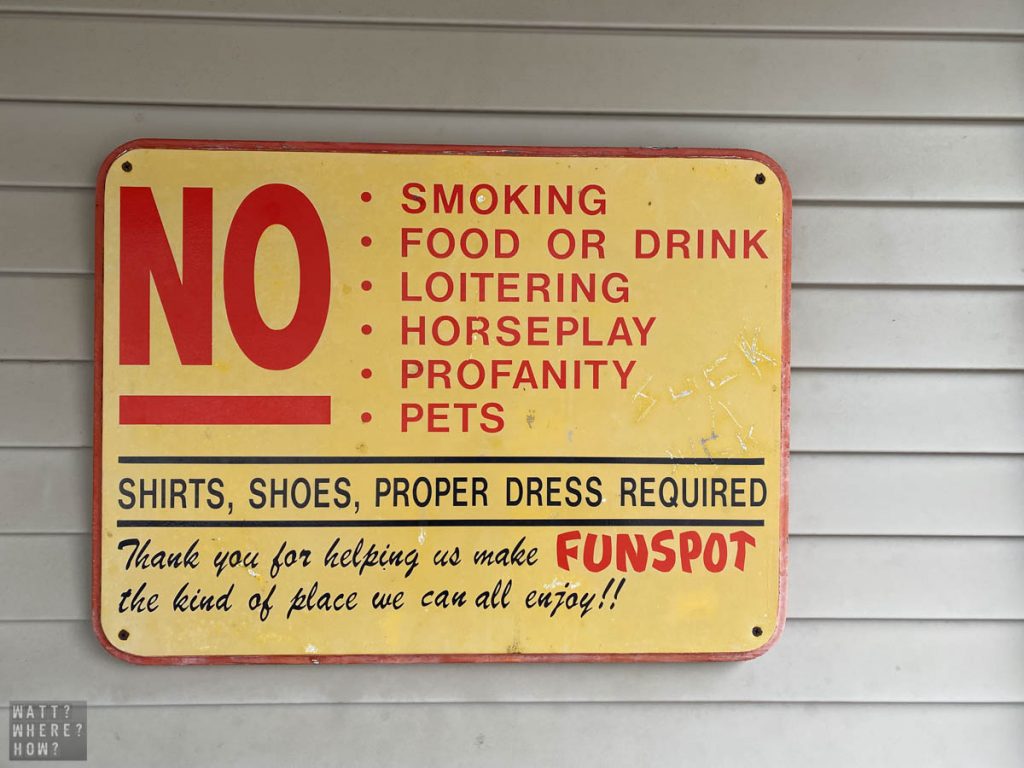 As New York residents, Bernie and Jess have a range of incredible local places to try or to add to your American travel itinerary ideas here.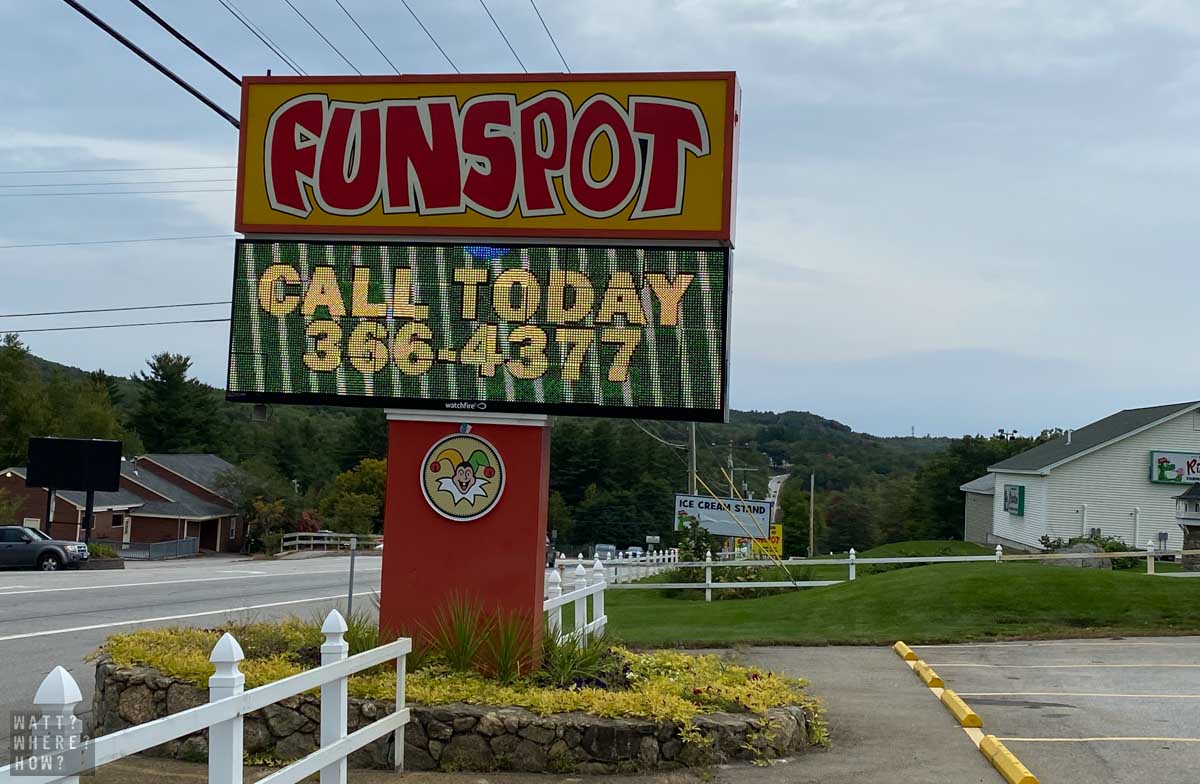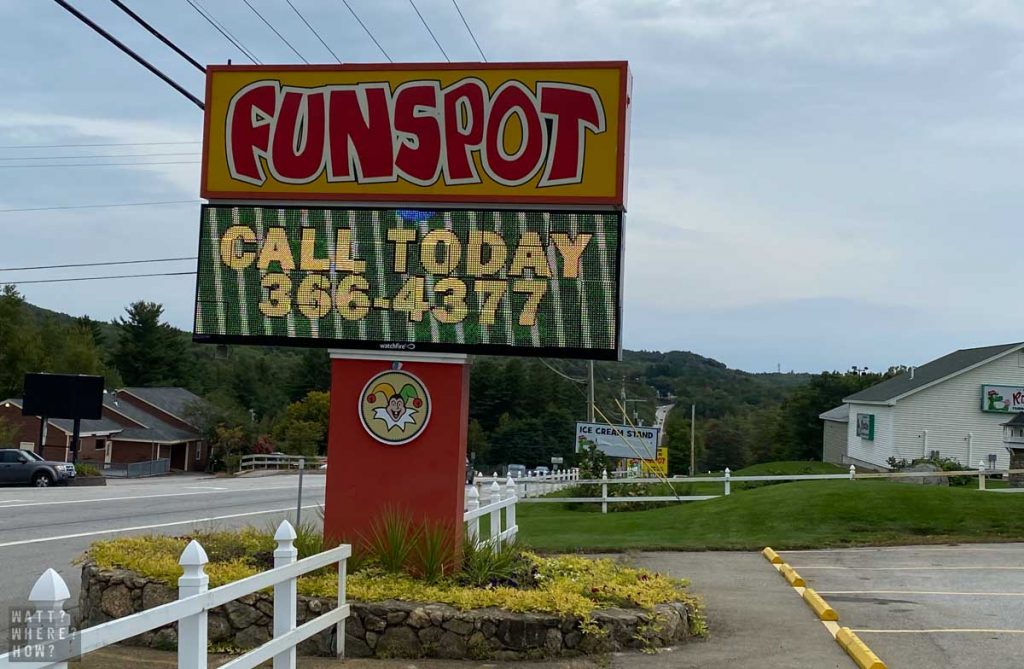 What
Funspot Arcade New Hampshire and the American Classic Arcade Museum is the world's largest arcade with over 600 games, a 20-lane bowling alley, and an 18-hole indoor mini-golf course.
Where?
Funspot Arcade New Hampshire and the American Classic Arcade Museum address is Route 3, Weirs Beach New Hampshire. (579 Endicott St N, Laconia is the best address for your GPS)
How?
From the I-93, take exit 23 onto Route 104 towards Meredith. Follow it to the end and turn right onto Route 3 for about 2.5 miles.
Coming North on Route 106: Follow to the 4-way light in Laconia. Turn right onto Route 3 N and follow to the 3-way light across from Shaw's Supermarket. Turn left onto Route 3N and drive for 4 miles. Funspot will be on the left.
Follow & Connect with us