If Bourbon Street is NOLA's seedy underbelly, Frenchmen Street is the New Orleans experience you've been promised in magazines.
Frenchmen Street is a refuge for locals – the place to go for decent food, affordable, quality cocktails and the best of the best young and upcoming acts, free of the baggage of playing to drunken parties of marauding hens and bucks, football tours and twenty-firsts. Nestled at the end of the French Quarter, a couple of streets outside of its official grid-defined boundaries, this feels more like the bohemian, creative epicenter of the new New Orleans.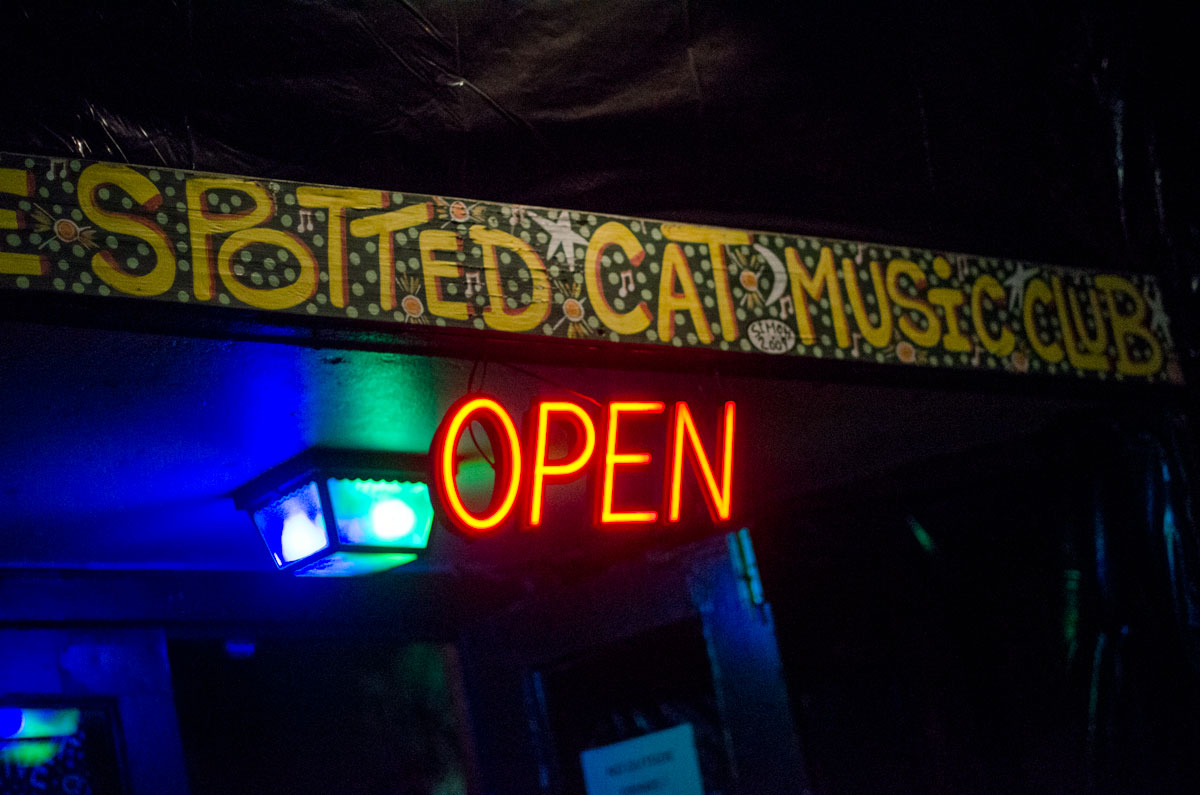 Clubs like Dat Dog, the Spotted Cat and Maison are local favorites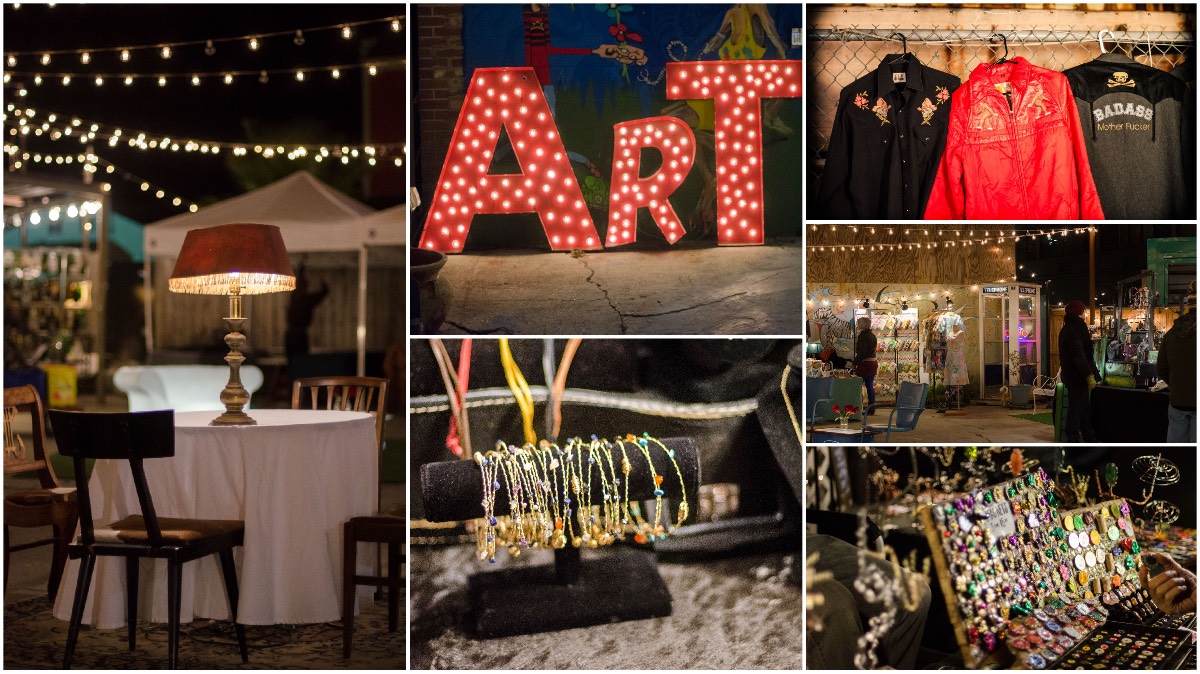 As it's a Friday evening, the car park of an art space becomes a pop-up marketplace of Etsy-like arts, crafts and fashion. Old style hanging lights cast a golden glow across intricately worked recycled metal jewelry, hand printed shirts and hip guitar string bangles. The door to the art space reveals a wall of cardboard signs, the type held up by homeless. I'm not sure if it's an installation piece or that the large contingent of beggars is actually a racket. Let's just go with the first option.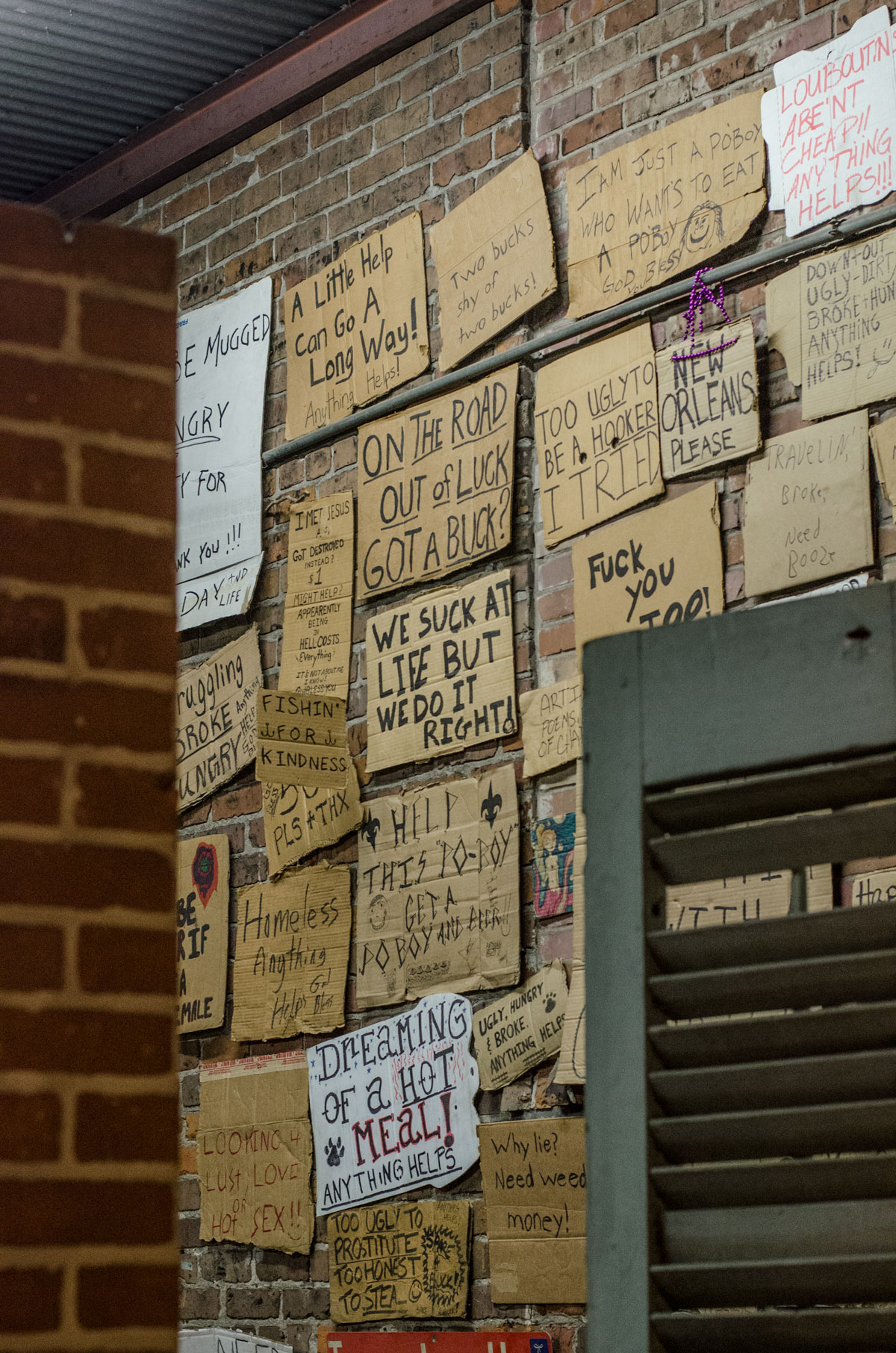 A re-purposed bathtub has been sliced open to become a lounge chair, card tables, phone booths and vintage advertising has been converted into hip furniture. And like all good hipster markets, there's the standard local legend photographer, the massage tables and the purses made out of pop-culture fabrics, like Star Trek and the Muppet Babies.
On either side of Frenchmen there are an assortment of restaurants and bars. Passing by the voodoo-heavy Electric Ladyland Tattoos, we promenade past Japanese, Mexican, Italian and Middle Eastern restaurants, interspersed with a zillion Cajun-style favorites. Jazz, blues and delta tunes blast out the doors of each venue enticingly. We settle for The Maison, based on a tasty menu and a 1920s swing band led by a vivacious front woman.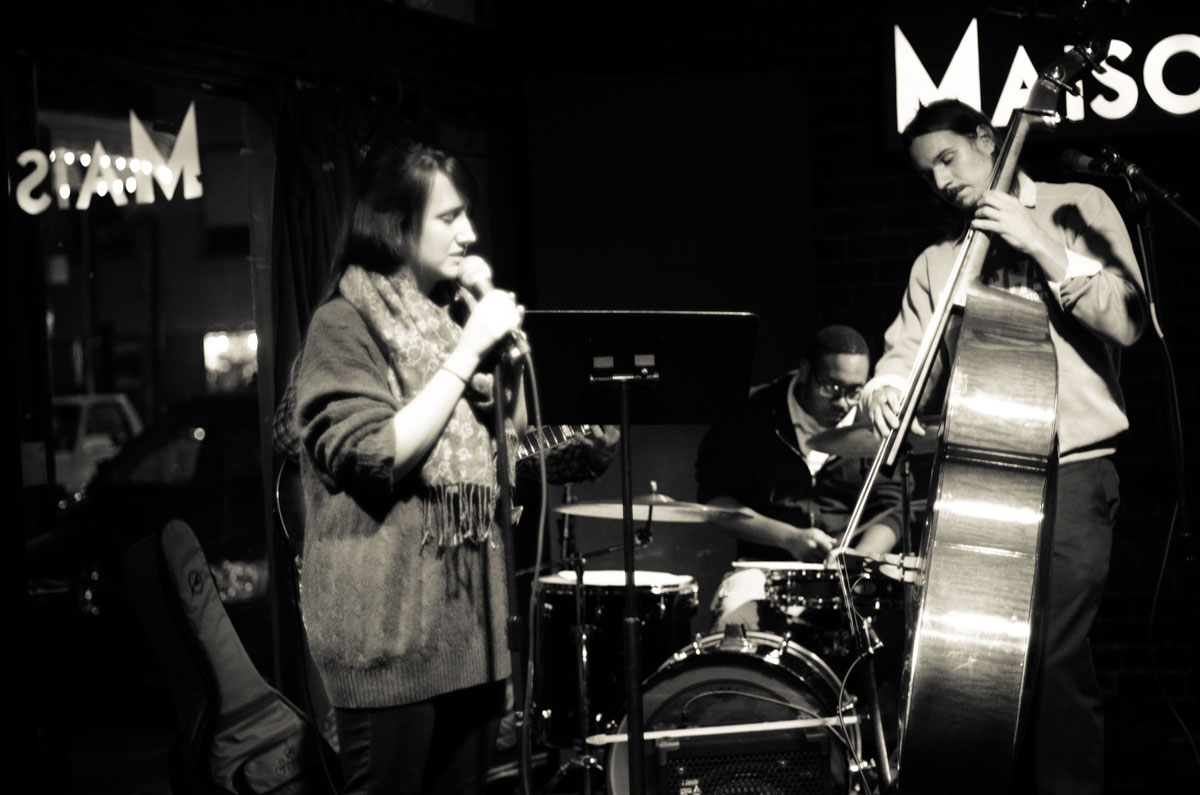 Dinner is a veritable smorgasbord of Cajun delights. There's Cajun Mac n Cheese and Crawfish bites for starters and a Crawfish Etoufee for the entrée (in America, an entrée is actually what we call a main). The local ale, the Abita Andygator, delivers a knockout 8%; while Jess opts for a Port of New Orleans – a blend of Sailor Jerry's Spiced Rum, ginger beer, lime juice and Myer's Dark 10 rum.
After a couple of nights in the hustle of the French Quarter, this is like a quiet oasis. The music is smooth, the drinks strong and the vibe is great. If you make it down to New Orleans, the trip would be incomplete without a night out on Frenchmen's.
WHAT?
Frenchmen Street offers New Orleans' best live music, food and entertainment.
WHERE?
Frenchmen Street is in the Faubourg Marigny neighborhood. It's epicenter from around Esplanade Avenue.
HOW?
Check out the many bars, weekend markets and dining. It's a little out of the way but a pleasant escape from the tackiness of Bourbon Street.
Follow & Connect with us