Philly cheese steaks are the current "IT" food at hip eateries around the globe. We go to the place where they've been the IT food for one hundred years – Philadelphia.
If you could take everything that was once good for you and cook it to the point that it's now completely bad for you, it would probably come out looking and tasting like a Philly Cheese Steak. Green and red peppers, slow cooked beef, an inch of butter, crusty bread. Actually scratch that. This is a one-way ticket to the cardiac ward. Nurse, get the defibrillator fired up – this one's about to hit the slab.
The Philly Cheese Steak is Philadelphia's slice pizza, except here everyone denies eating them. Apparently it's only for tourists. Though we'd place money on there being queues outside this place at the end of any night out, long after the tourists are tucked in tight to their sterile hotel beds. The ones recommended to us are Gino's, John's or Jim's. In the interest of not having to walk an extra couple of miles, we opt for Jim's on South Street.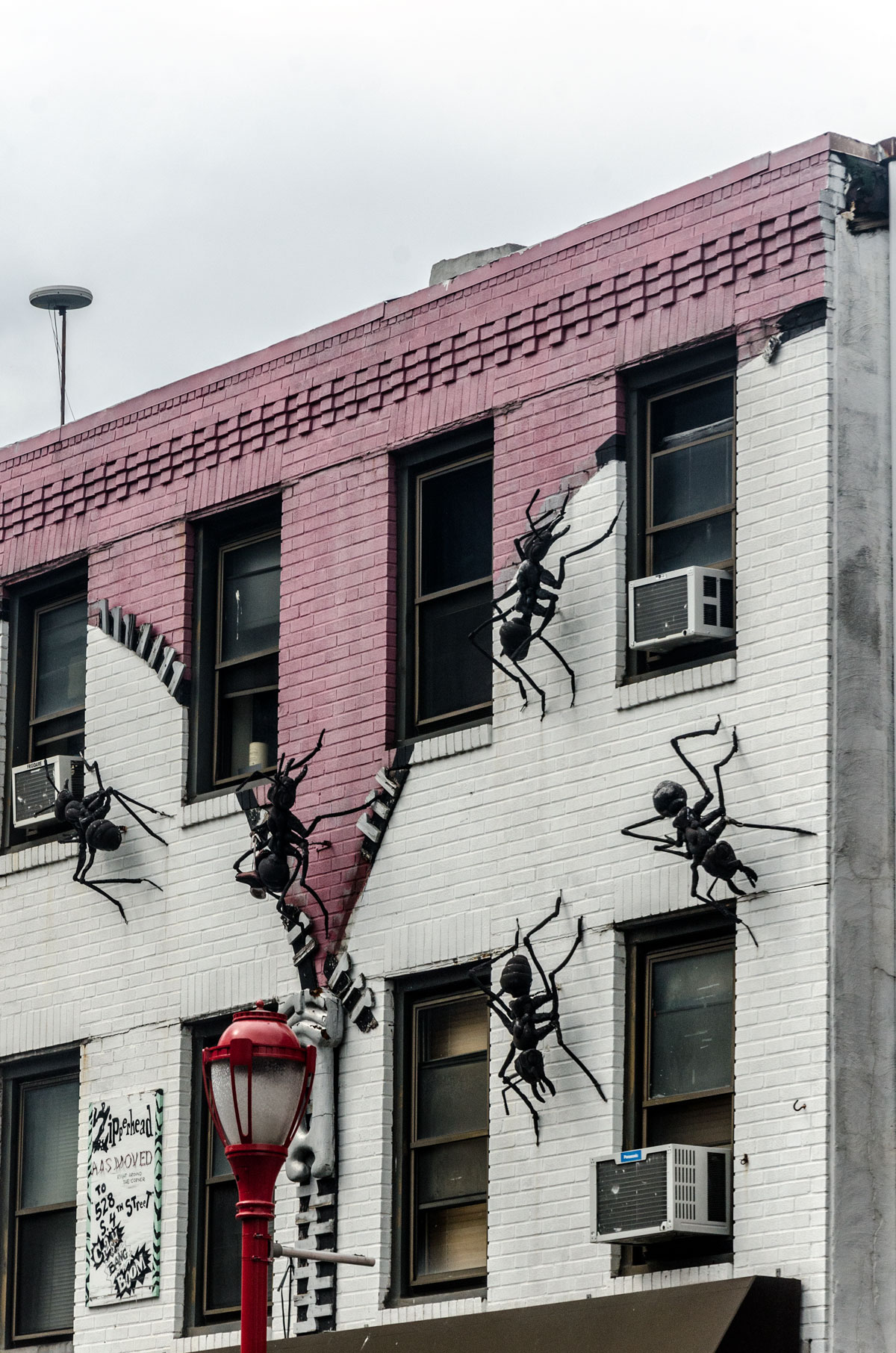 South Street feels like a counter-culture hub, like San Fran's Haight Ashbury or Manhattan's St.Mark's. It's full of smoke shops, tattooists, pawnbrokers and comic stores. It's hip, but with that usual edge of unseen seediness. Street art ants crawl up the walls on the building across the road and there are gig flyers on every pole. You know the sort of place.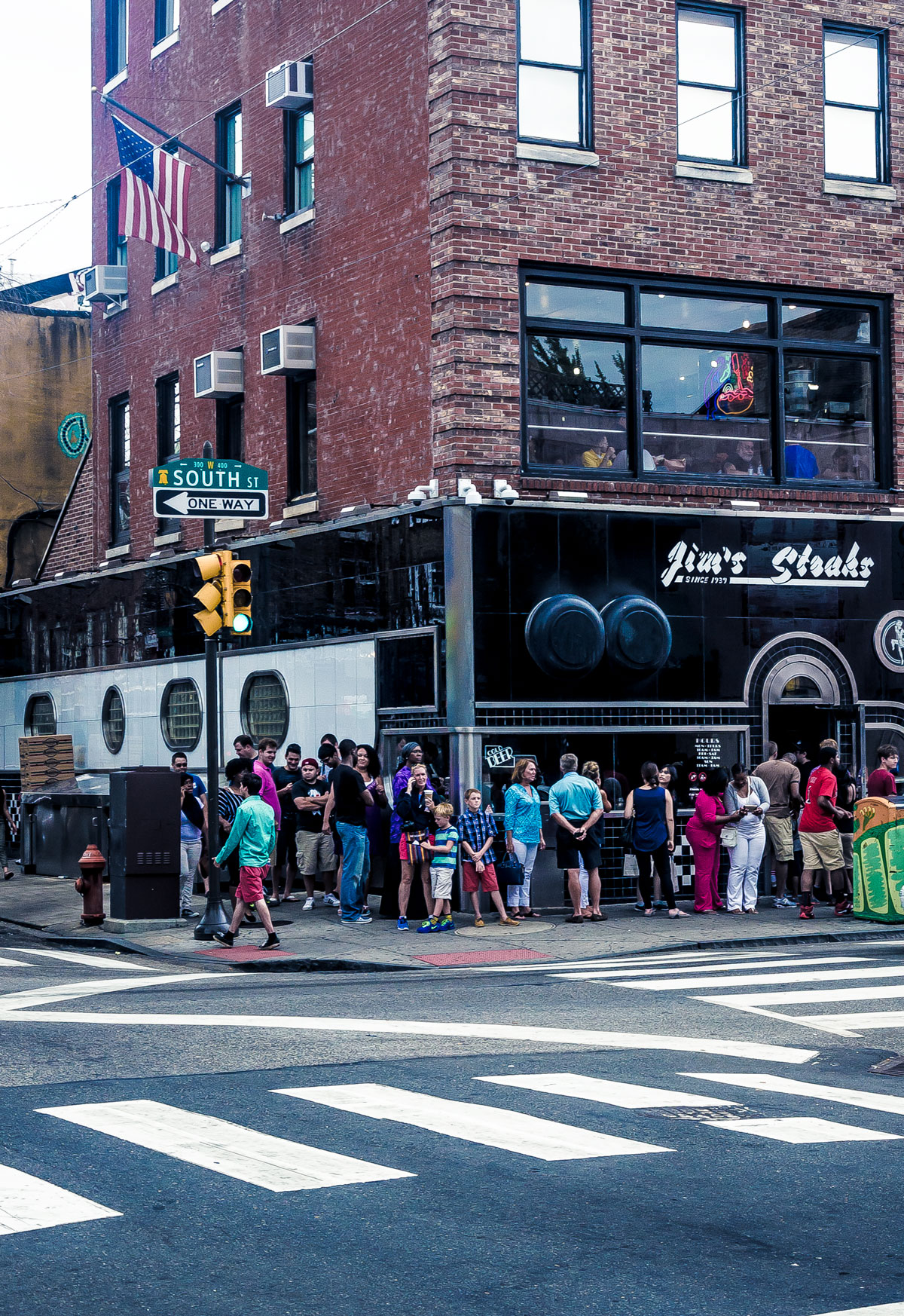 Jim's is on the corner of South and Fourth. It's easy to find. Just follow the queue that curves around the corner and down the street. It moves fairly quickly, but the whole time the tummy is being teased by the wafting aromas of broiled beef and processed cheese. Jim's is the sort of place that looks like it hasn't changed in years. Its menu board offers up delicious gluten-heavy bloatware. Eating here everyday could lead to a certain early death.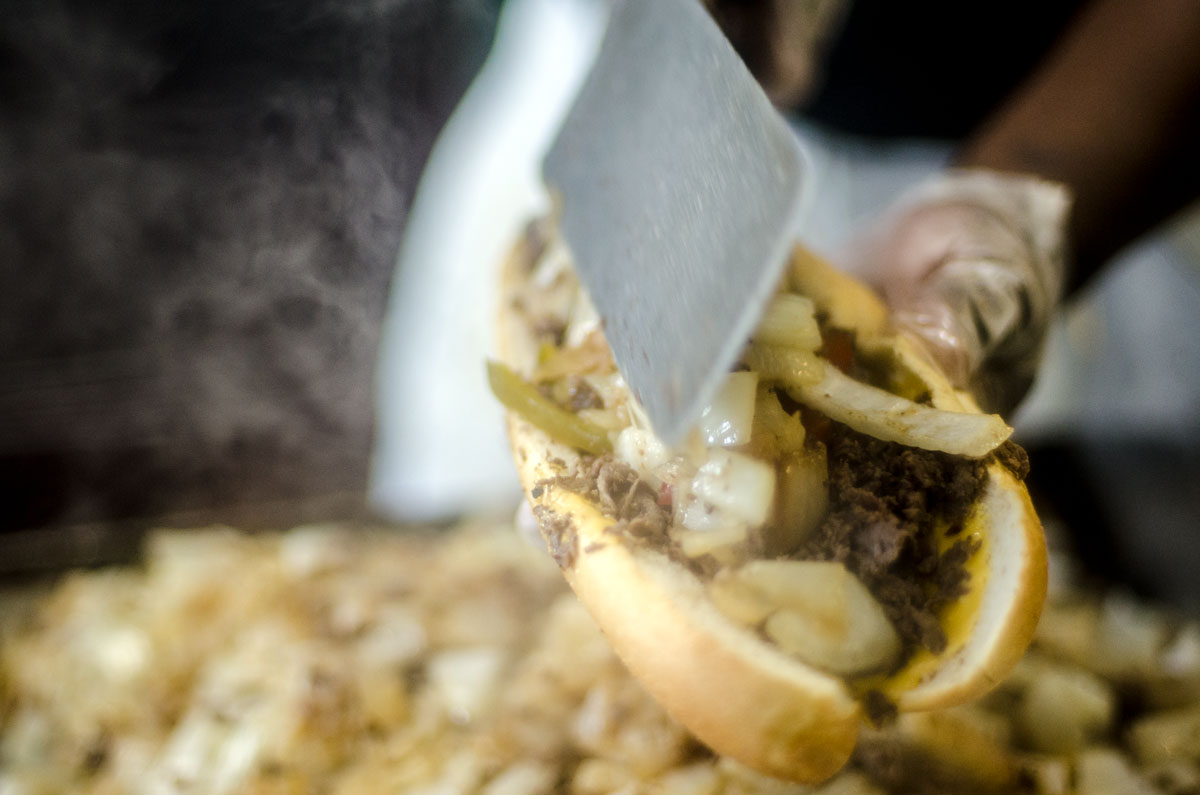 We choose the traditional Cheese Steak, "wit Whiz", the disgusting Day-Glo orange cheese in a can that is somehow still legal here. The strips of prime rib eye almost melt in the bun, not in your mouth and with a slop of peppers, mushrooms and a heavy-handed slosh of ketchup, we're ready to go. The dining area upstairs, like Katz's Deli, is wall to wall with faded framed pictures of everyone from minor rodeo stars to Penthouse Pets. This is America, served up fresh, delicious and dripping. Enjoy!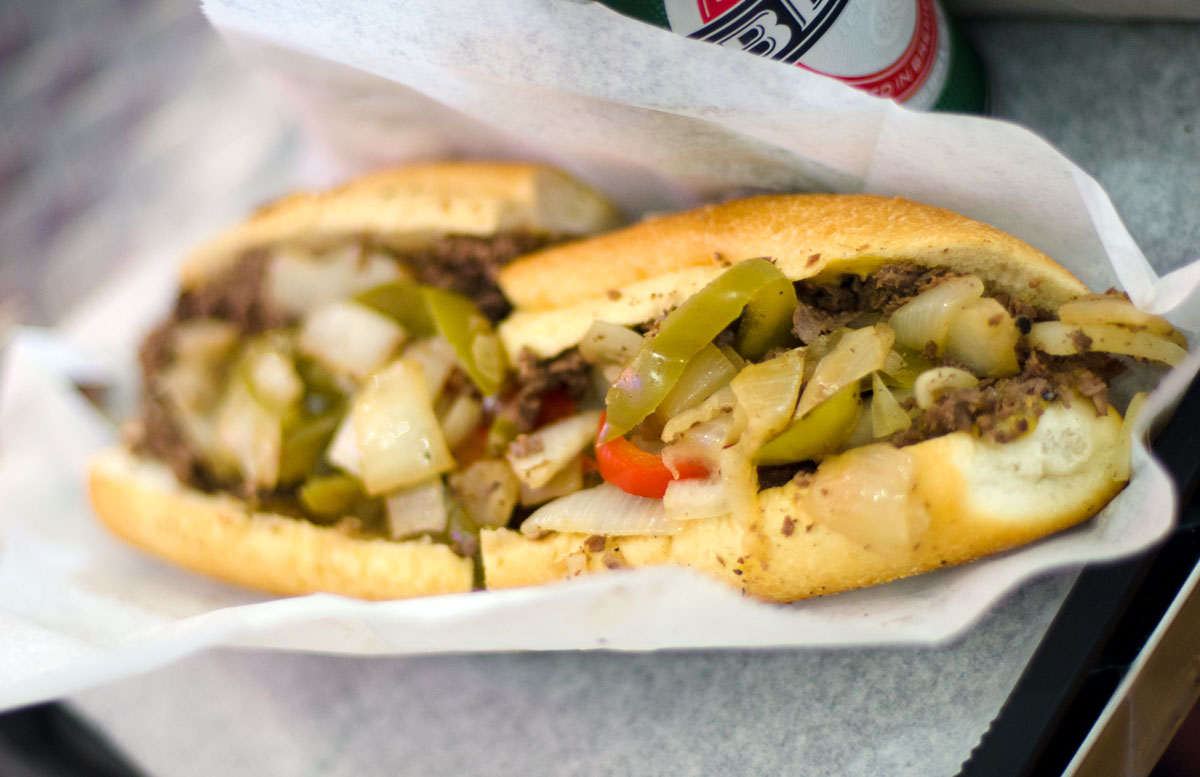 WHAT?
The Philly Cheese Steak is a Philadelphia fave. It's a sandwich loaded with onions, peppers, shredded steak and cheese.
WHERE?
We went to Jim' Steaks in West Philadelphia.
HOW?
A Cheese Steak with a soda/soft drink comes in at $11. Not cheap, but you probably won't need to eat again all day.
Follow & Connect with us