Droid Depot at Star Wars Galaxy's Edge at Disney's Hollywood Studios is a workshop where you get to make a robot.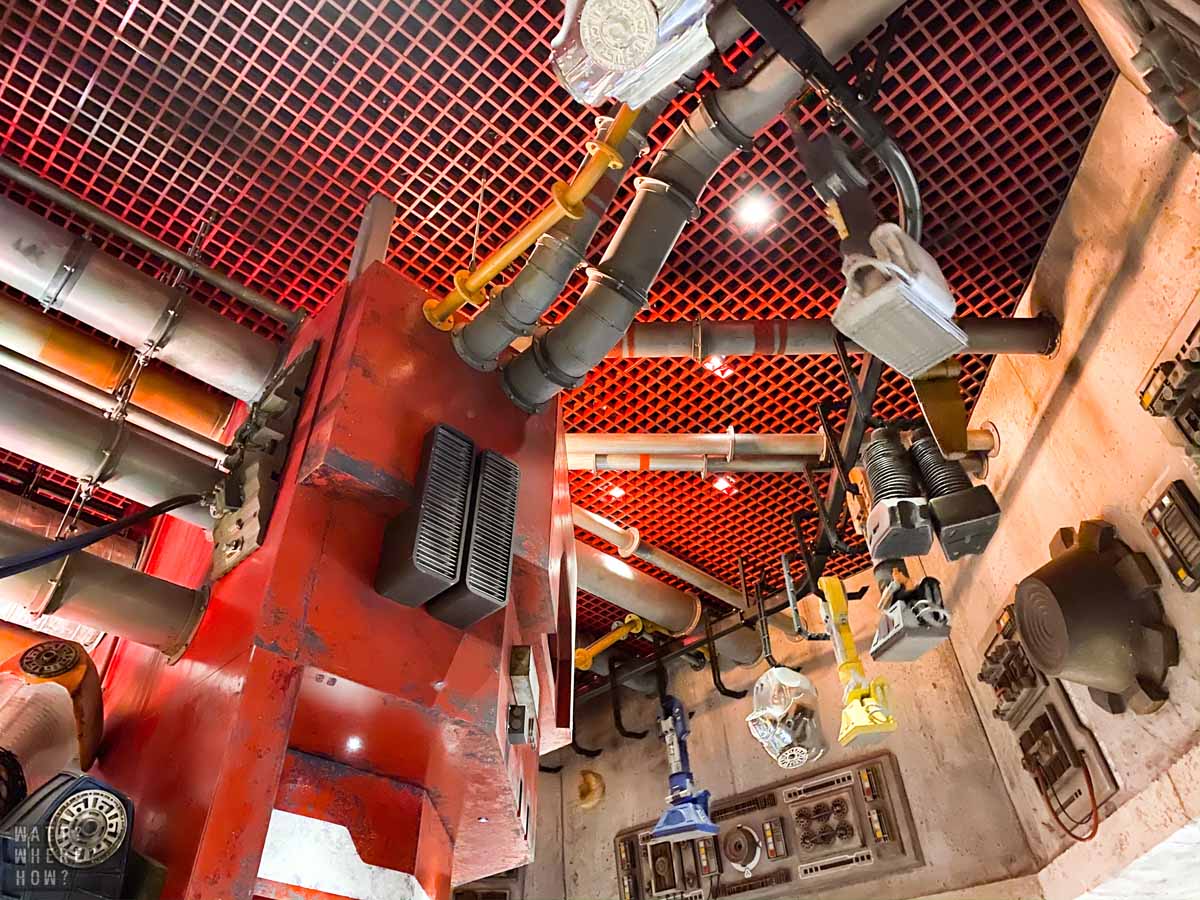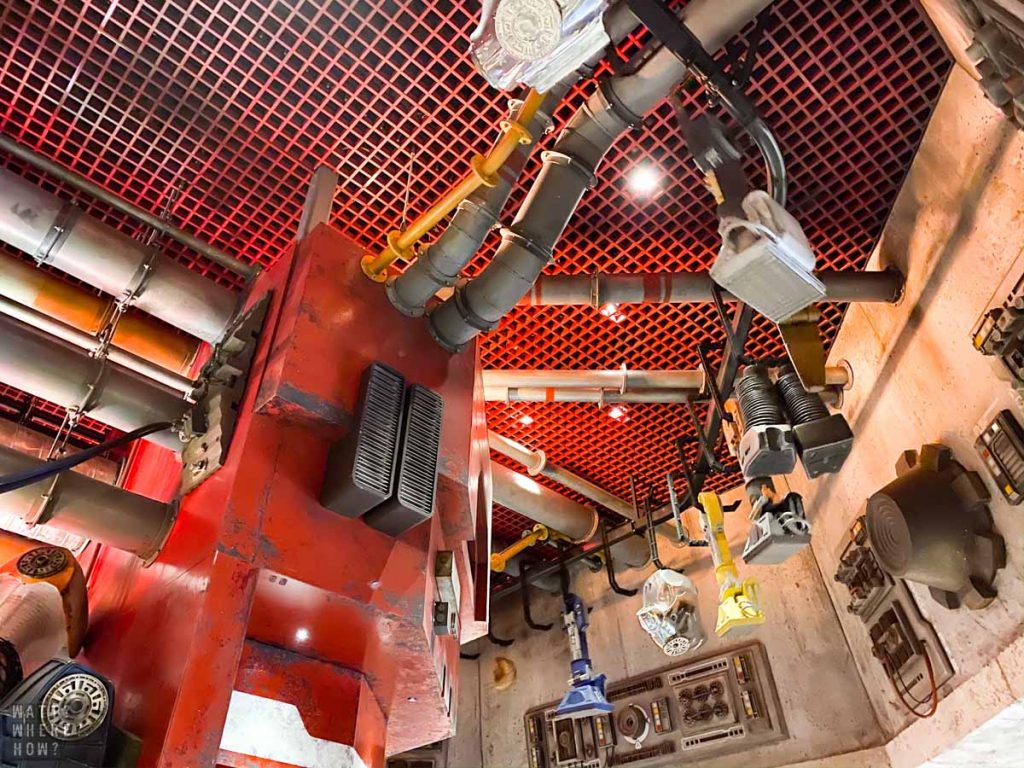 There are two big-ticket items that will tempt even the most casual Star Wars fan when visiting the Galaxy's Edge – the chance to build a droid or a lightsaber. At the Droid Depot, you can create your own R2 or BB droid and see it come alive before your eyes. This Astromech shop consists of a gift shop and then the main Droid Depot, where you will need to commit to buying a droid to get close up and see what's happening.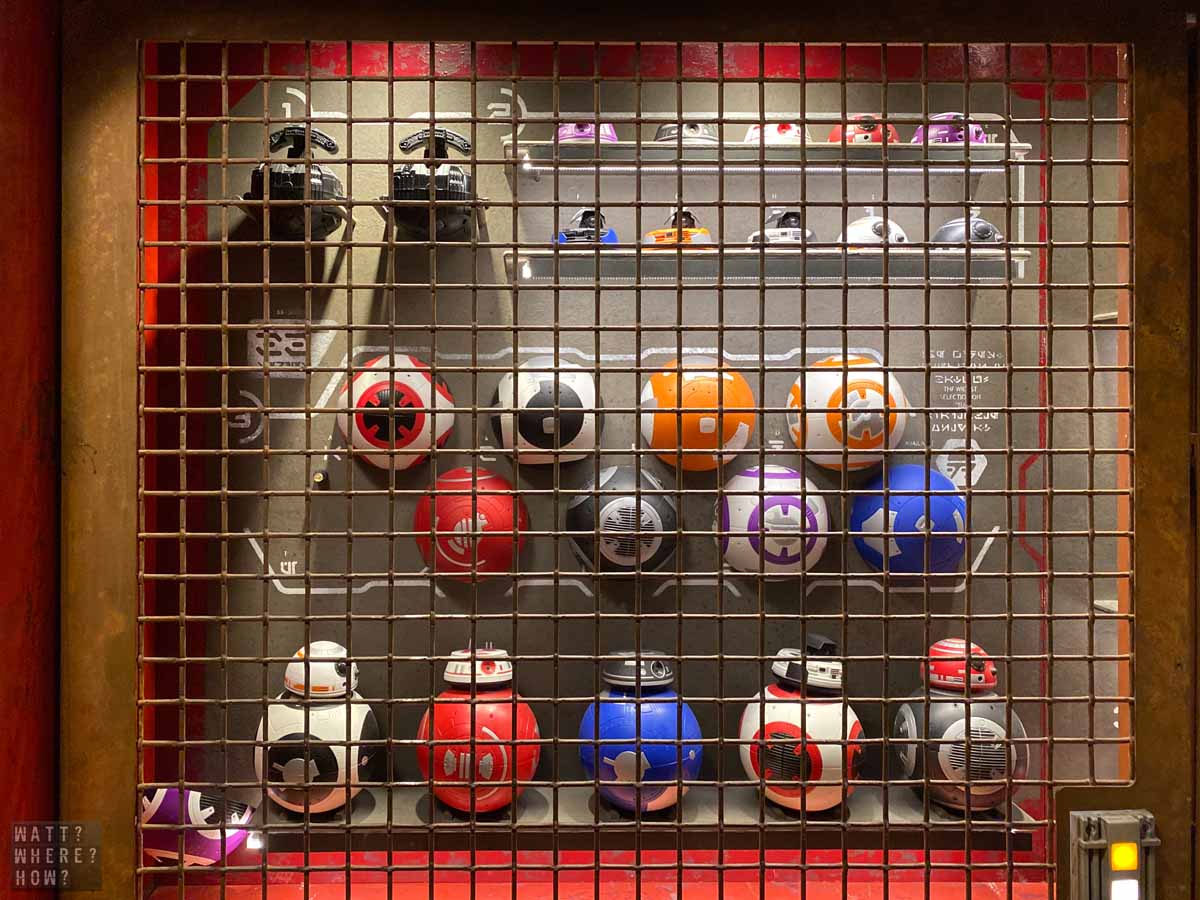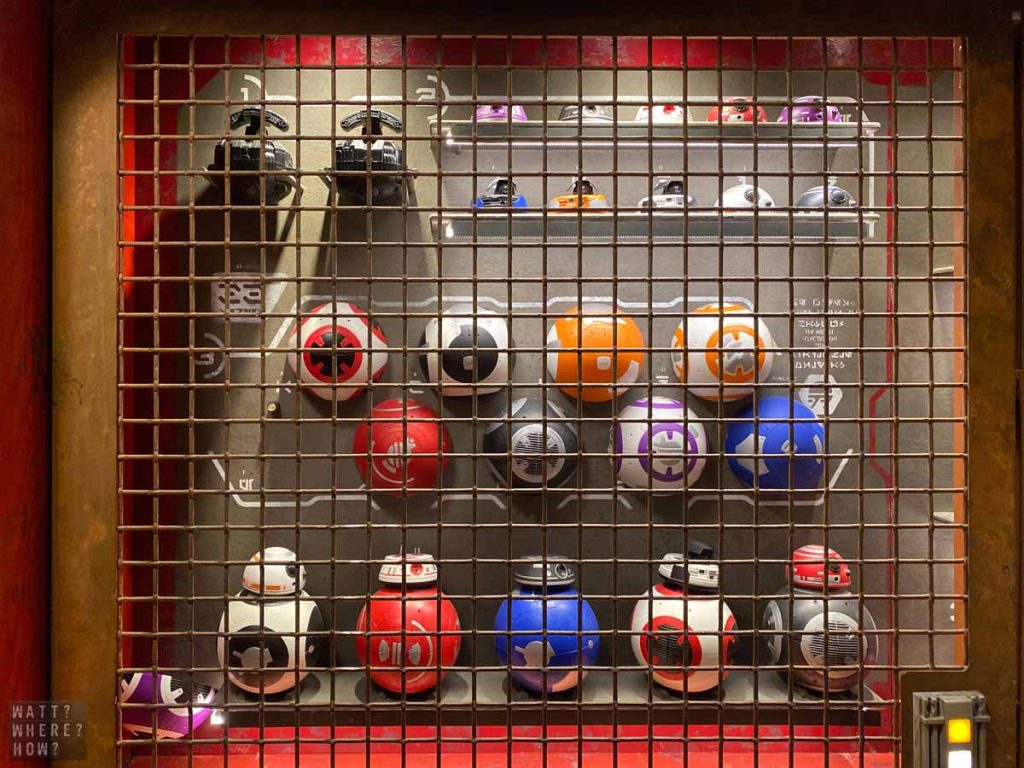 Ordering your droid at the Droid Depot
Like the rest of Star Wars Galaxy's Edge, you suspend belief and get drawn into the fun of the moment. While you line up for your preset time, admire the parts gliding by on hanging belts, as if they're all being added to other droids in another workshop. Before you make your purchase, you can browse the customizable pieces for each unit. The elements are as follows: For the BB-series you can choose the dome, dome connection plate, body sphere and motivator, or an R-Series, with its dome, body, center leg and side legs.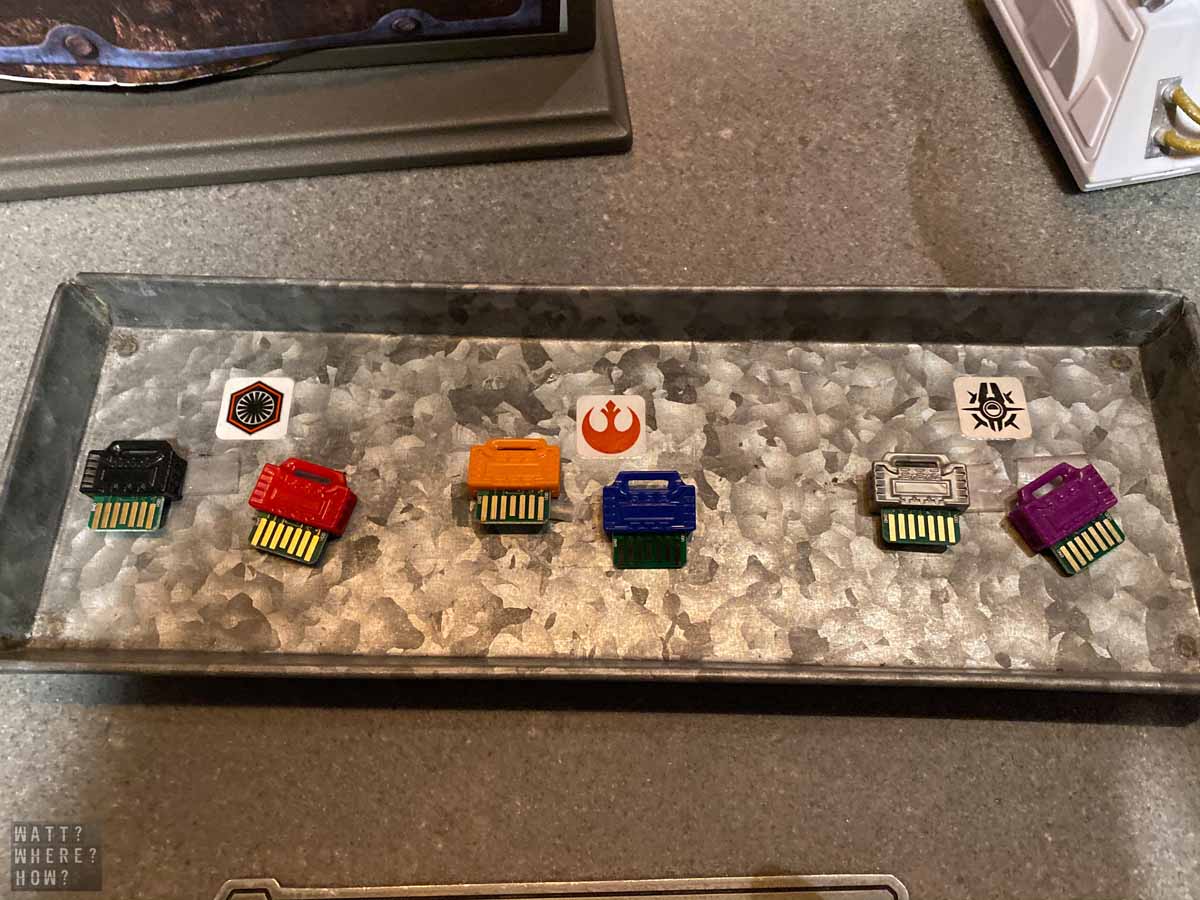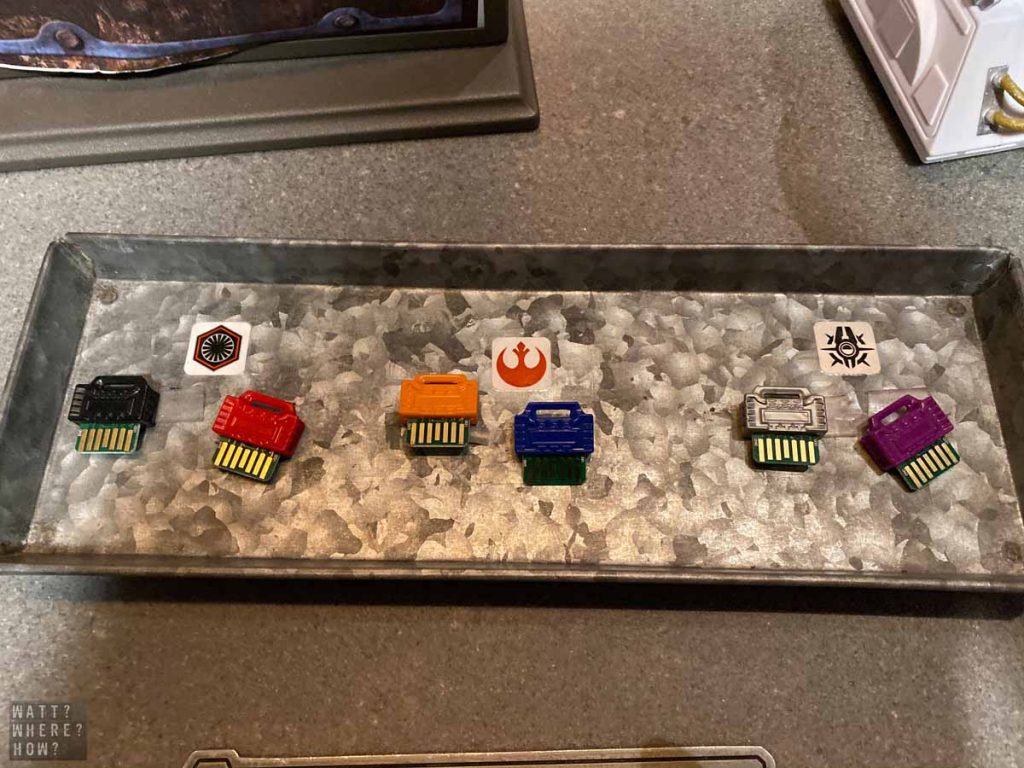 At the register you pay for your droid and have the option to upgrade the personality chip to be good, evil or in between. Upgrading your chip will impact how the droid interacts with others in the park and you will also have the option to buy a cool backpack which opens to reveal the droid and means it can spin its head to react to other droids in the park. The combined backpack and personality chip means you'll pay up to $70 more – but if you pick an R-series droid, there are other upgrades available in the gift shop.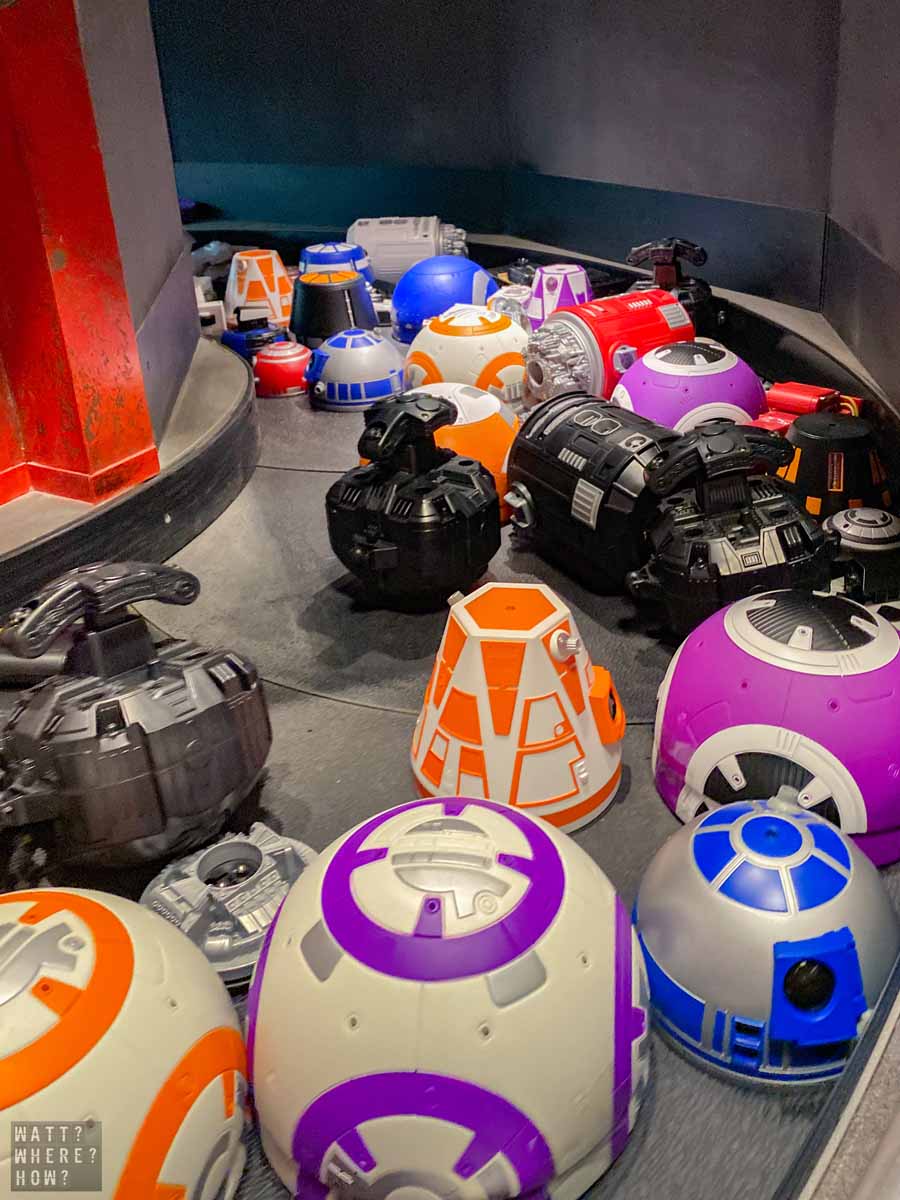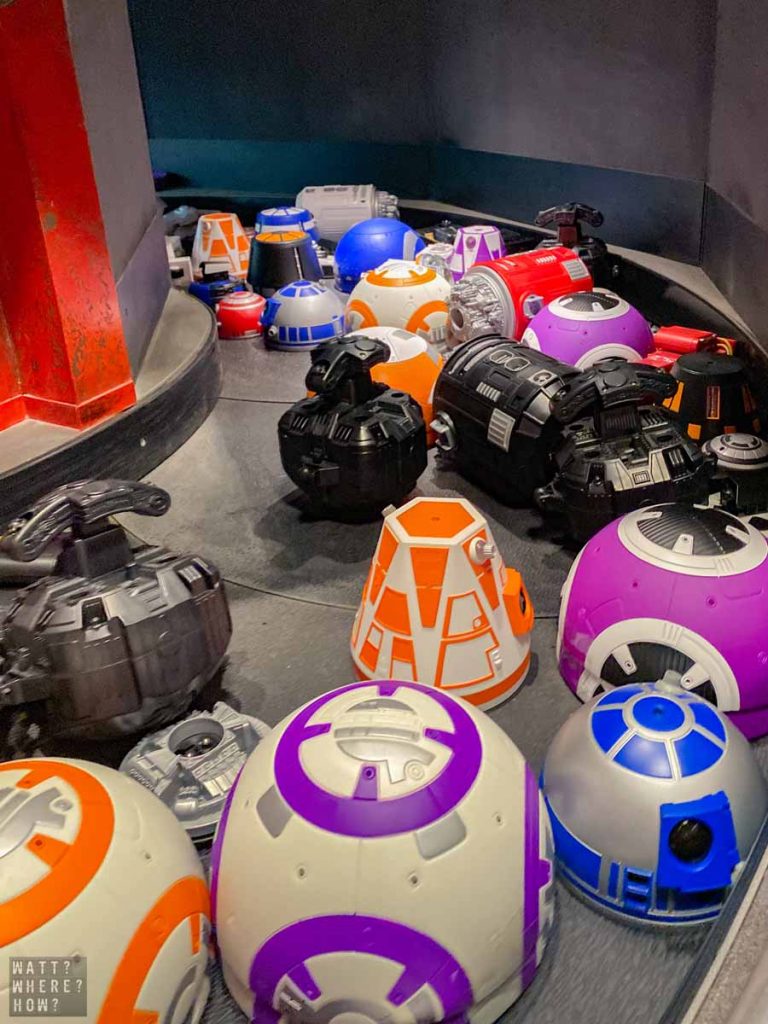 Selecting your droid parts
Instead of filling out an order form, the experience is interactive, with a conveyor belt of robot parts spinning by that you can pick up and look at. It's a heap of fun and you're provided with a basket to collect these core components before you take it over to assemble.
Assembling your R2 or BB robot
You take your selected basket of parts to the cheery cast members, dressed like they're straight from Star Wars The Force Awakens – think somewhere between Daisy Ridley and an oafish workshop employee on Tatooine. The assembly process is simple but offers just enough human interaction to make the process a little magical. There's an electric screwdriver to tighten things up and at any point, the friendly cast members come over to help out.
Once your droid is assembled, you'll be invited to press the large red button to initiate its activation. It's engrossing and exciting and weirdly creates a strange bond with your new friend. The Disney team have gone all out to create a real connection with the Star Wars experience, regardless of your age.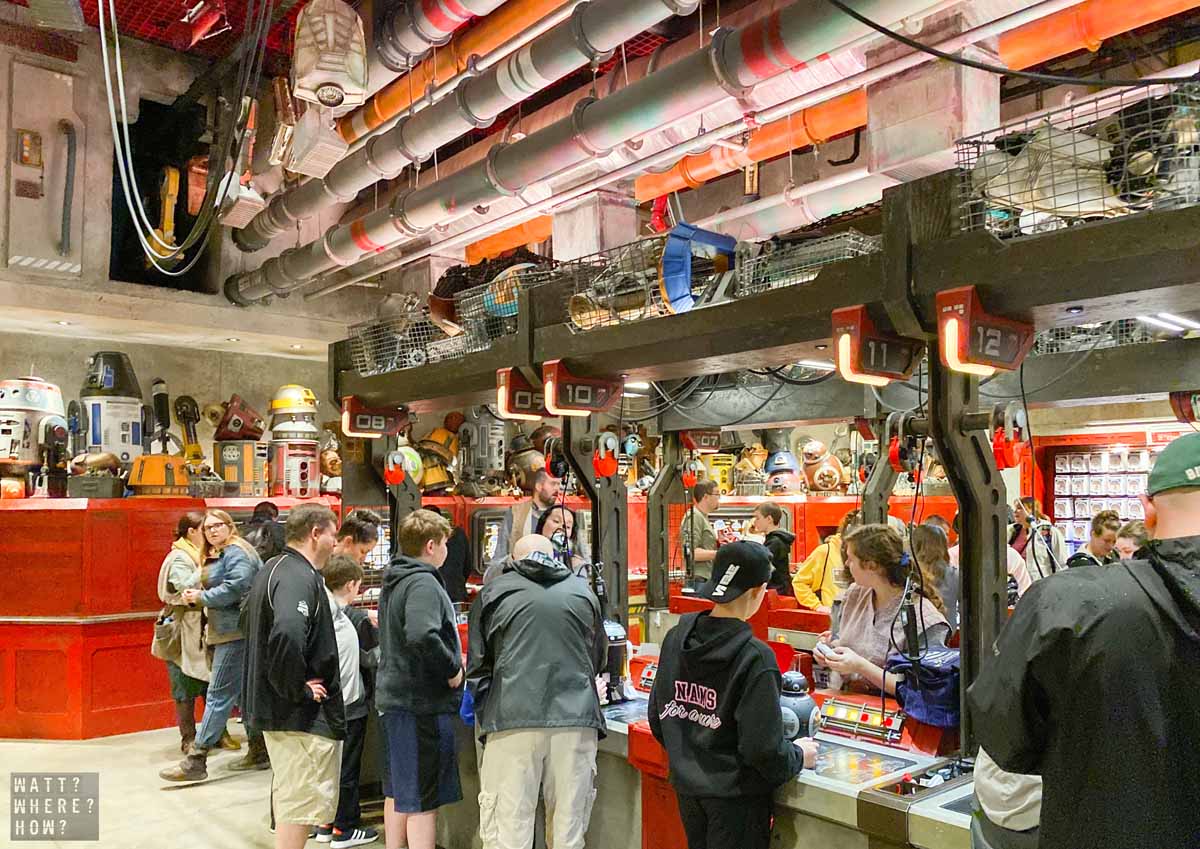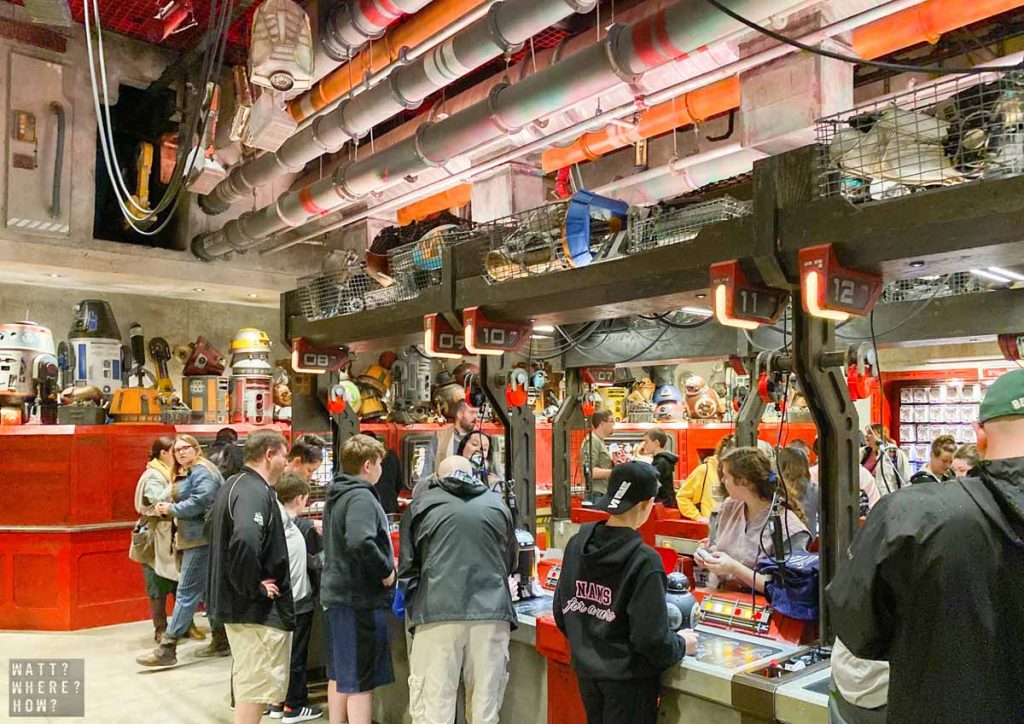 Add ons you can buy for your R2 or BB unit
Having chosen a BB unit, our options for customizing are limited. If you create an R2 unit, the merch world is your oyster. You can buy all manner of attachments, like his tools for hacking computers and even his drinks tray from Return of the Jedi. There are also a range of decals to add new colors and looks to your R2.
How your droid interacts within the Galaxy's Edge
One of the biggest benefits of purchasing a personality chip is how it interacts with other droids in the park. As you pass other droids in the park, yours will come alive, its little chrome dome spinning enthusiastically and emitting chirps of different tonalities. There are also parts of the park that appear to trigger the unit. As we left Galaxy's Edge, it again chattered away, like it knew we were taking it away from its home.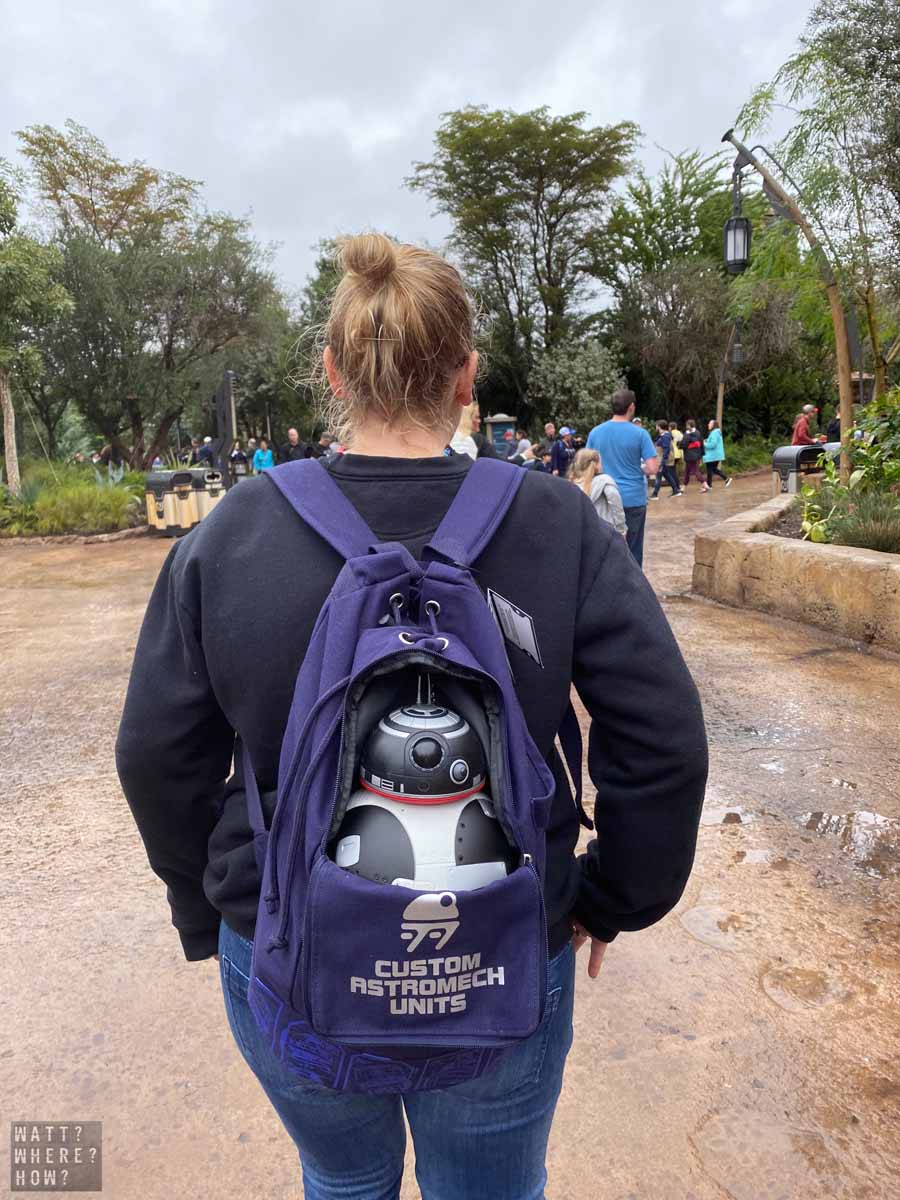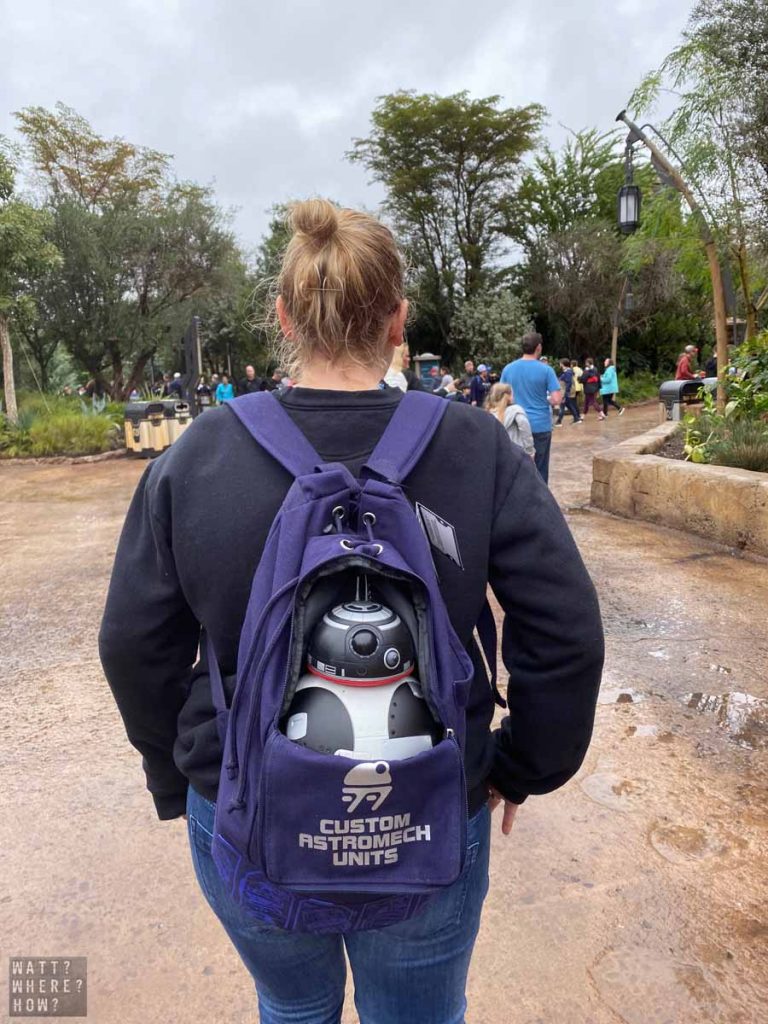 Reliability
The units are controlled by a blue-tooth remote, which lets you direct the unit back, forth, left, right and trigger its head spins and voice. In the R2 units, the design is fairly intuitive and the on and off switch is easily accessible. On the BBs, the battery access is inside the main sphere. It's not the smartest design as you will need to twist the unit apart each time it goes into sleep mode or completely powers down. For a plastic unit, it's fairly sturdy, but for someone with small hands, it would probably be hard to get inside the BB each time to turn it back on.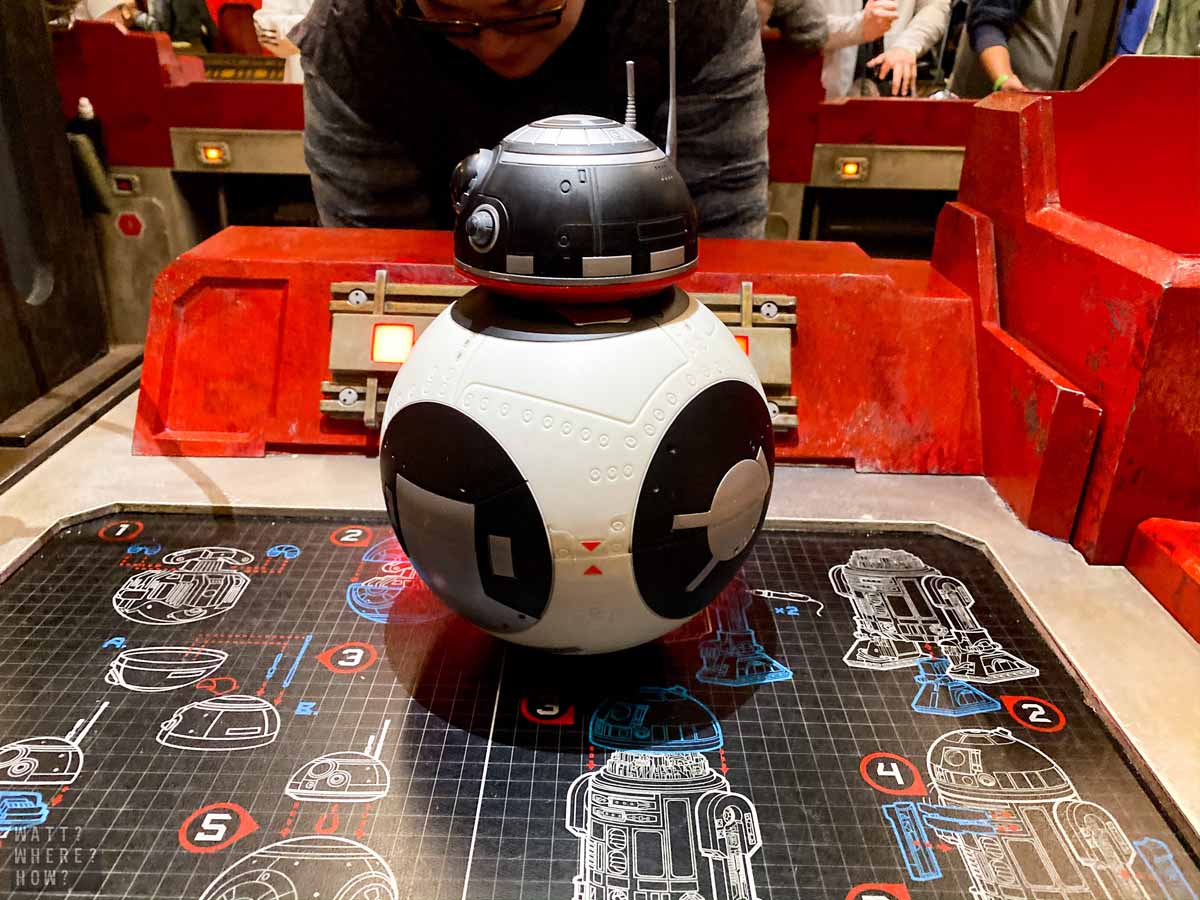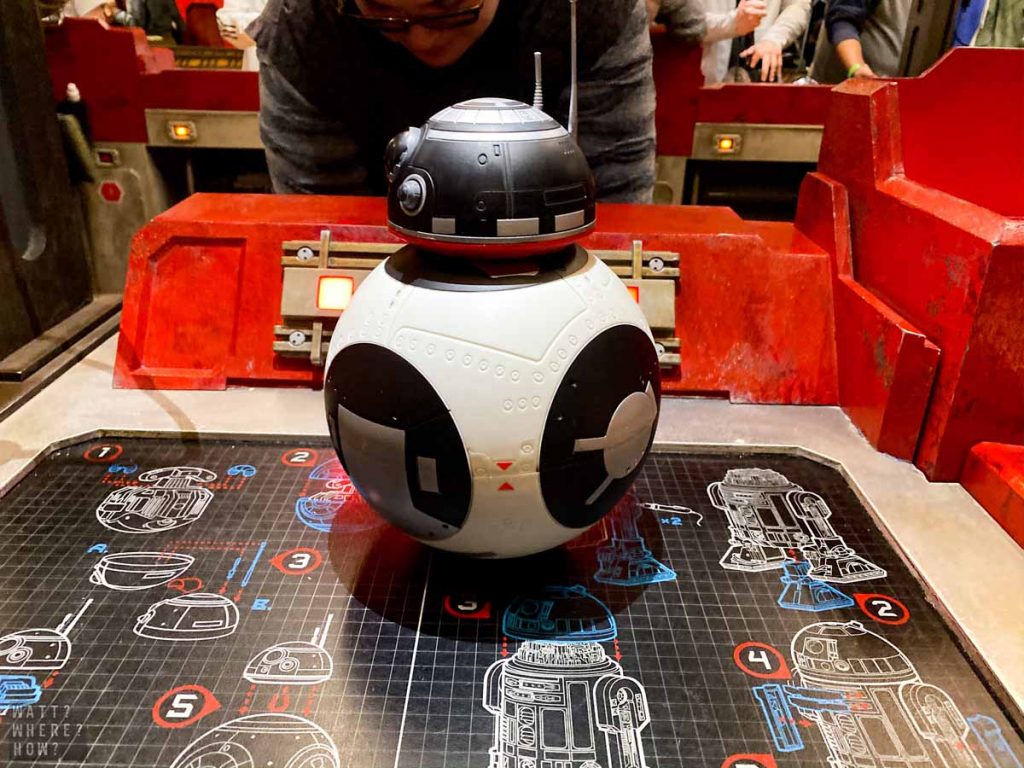 The verdict?
We really had to choose wisely between buying a droid or making a lightsaber as together, your day could get close to $700 with the tickets and purchases. We opted for the cheaper of the two and don't regret it. Our BB unit is part of the family and surprises the cat with its beeps and chirps. It's a fun keepsake that will always remind of us that time a long time ago in a galaxy far, far away. 
Explore more of the magic of Star Wars Galaxy's Edge at Walt Disney World here.
---
WHAT?
The Droid Depot at Star Wars Galaxy's Edge Disney World gives you the chance to build your very own Astromech Droid. 
WHERE? 
The Droid Depot is inside the Star Wars Galaxy's Edge world at Walt Disney World Hollywood Studios at Orlando, Florida.  
HOW? 
It costs $99.99 per astromech droid unit, plus tax and it comes with a carry box. In addition, you can upgrade the personality chip, buy a back pack for it, or add on accessories and colored panels. Kids as young as 3 can build a droid but must be accompanied by someone older than 14. Only the one person can build the droid, the guest can only watch unless they pay for their own droid. The droids are non-refundable.
To book a time slot, click here.
Follow & Connect with us