Big belt buckles, cowboy boots, line dancers, Deep Ellum had none of the stereotypes you'd expect when you think of Dallas, Texas. We came with low expectations and a hunger for a good steak and the whole experience surpassed anything we may have even hoped for.
The Williamsburg of Dallas, Deep Ellum is home to live music venues, hipster coffee shops and eateries and an abundance of street art. Like Williamsburg, it's a former industrial area that fell on hard times between the 70s and the 90s, before local artists took advantage of the low rents and large, raw warehouse spaces to establish studios and venues, which eventually made it a place other creative minded people would flock to.
A quick walk of the streets shows us there are some talented graffiti artists in town. We find a couple of large black and white murals that are really impressive, something we haven't seen much of in our travels. Almost every bar has some sort of art adorning the outside walls, drawing customers and cool-cats inside for a brew.
The streets are lined with niche eateries like a falafel bar, a pie shop (for fine folk!), a tapas venue and sprinklings of places offering freshly ground coffee. We pass major venues like the Bomb Factory and The Curtain, boasting upcoming gigs with acts like hardcore thrash punks, DRI.
The Independent Bar and Kitchen
There's no shortage of dining options, but we hear some great live jazz coming from an old red brick bar – The Independent Bar and Kitchen and stop in for some traditional Texas steak and cocktails as we while away the afternoon in a cool, breeze-filled booth.
Surely this isn't Dallas?
Festively plump after the steak meal, we walk the main street, appreciating the vibrant bar scene and beer gardens. The main strip even has its own puzzle room and we muse about whether our logic puzzle solving abilities will increase after our boozy brunch.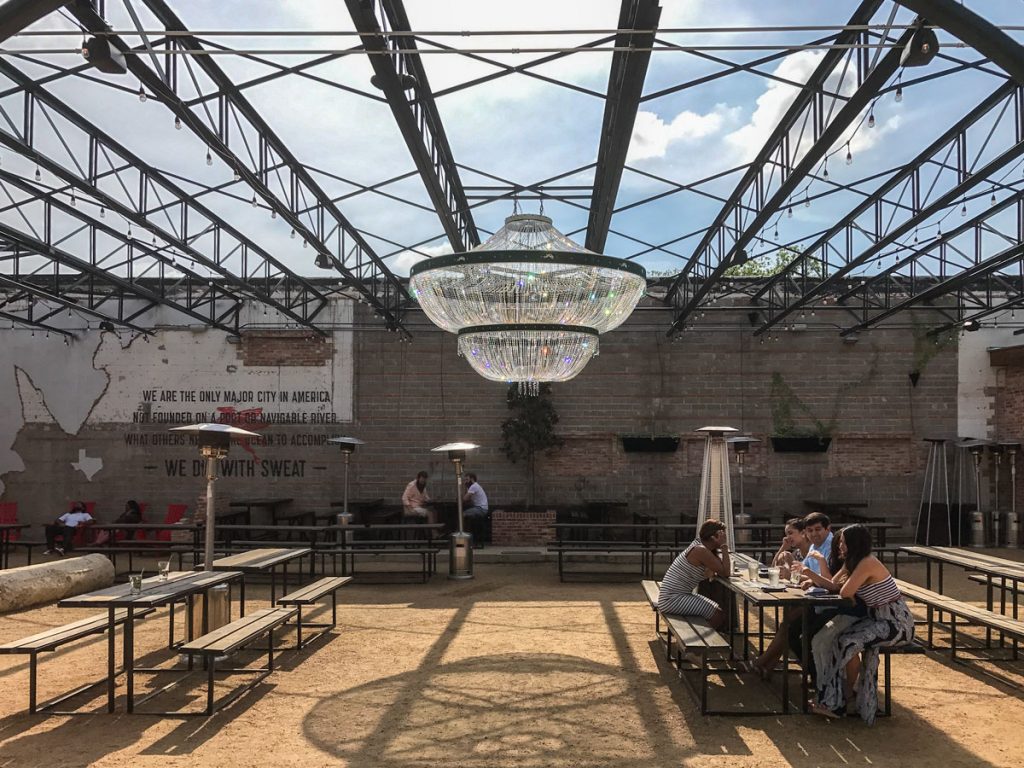 All in all, Deep Ellum is a great place to visit for the first time for anyone who doesn't want the Dallas of 40 gallon hats and boots. We just wish we had more time to sit absorb the dynamic atmosphere and the fine cocktails.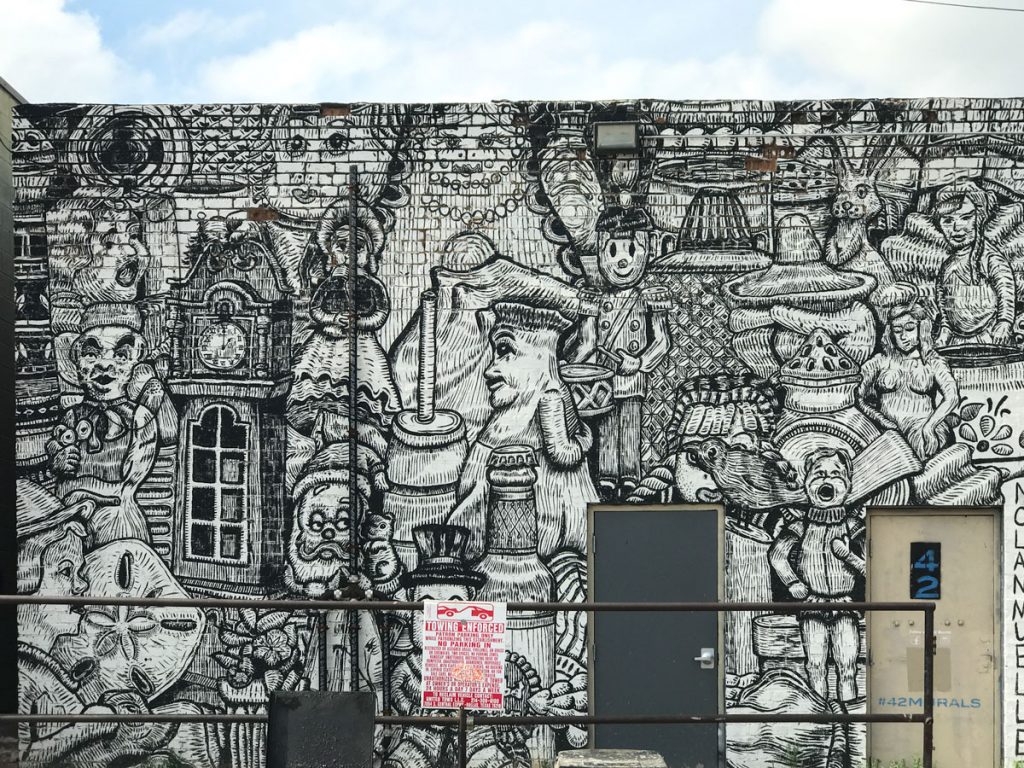 WHAT?
Deep Ellum is a hip neighborhood just out of the city center of Dallas.
WHERE?
It is located on Dallas' east side, at the other end of Elm, Main and Commerce Streets.
HOW?
We drove, but it can be walked from the city center.
Follow & Connect with us