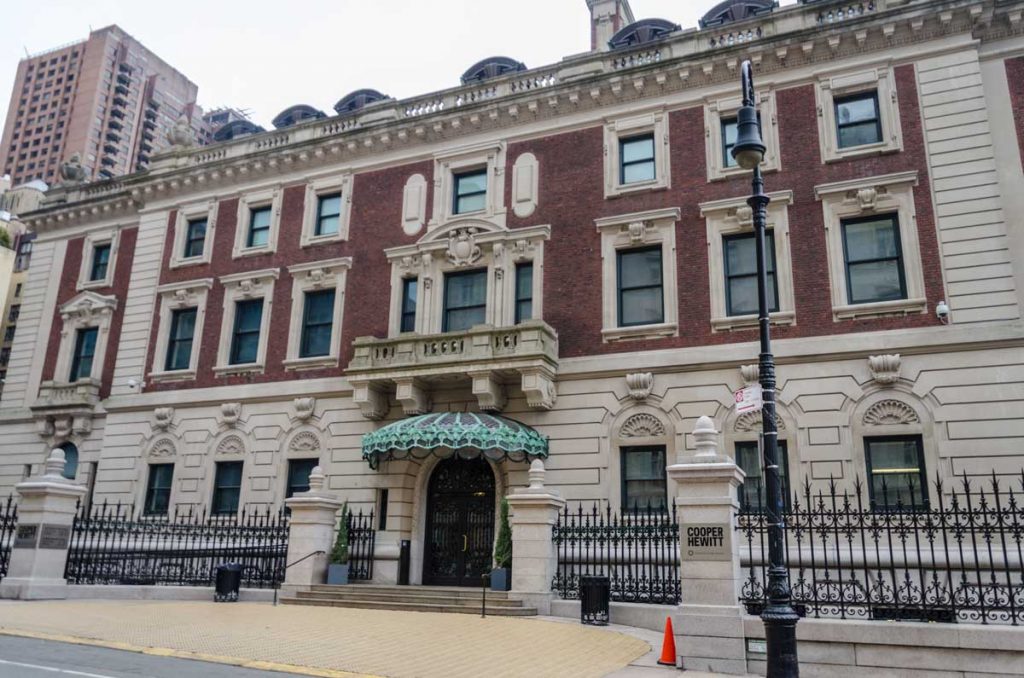 Everybody's favorite action hero and archeologist, Indiana Jones spent half of his movies exclaiming, "It belongs in a museum!". But how many of the things you use on a daily basis would you expect to be found by the archaeologists of the future? Luckily you needn't wait for posterity. There's a museum made up of the now. The Cooper Hewitt is New York's very own branch of the Smithsonian and its galleries are made up of current artifacts, including the things you'd find in a kitchen drawer and possibly the very thing you're reading this on.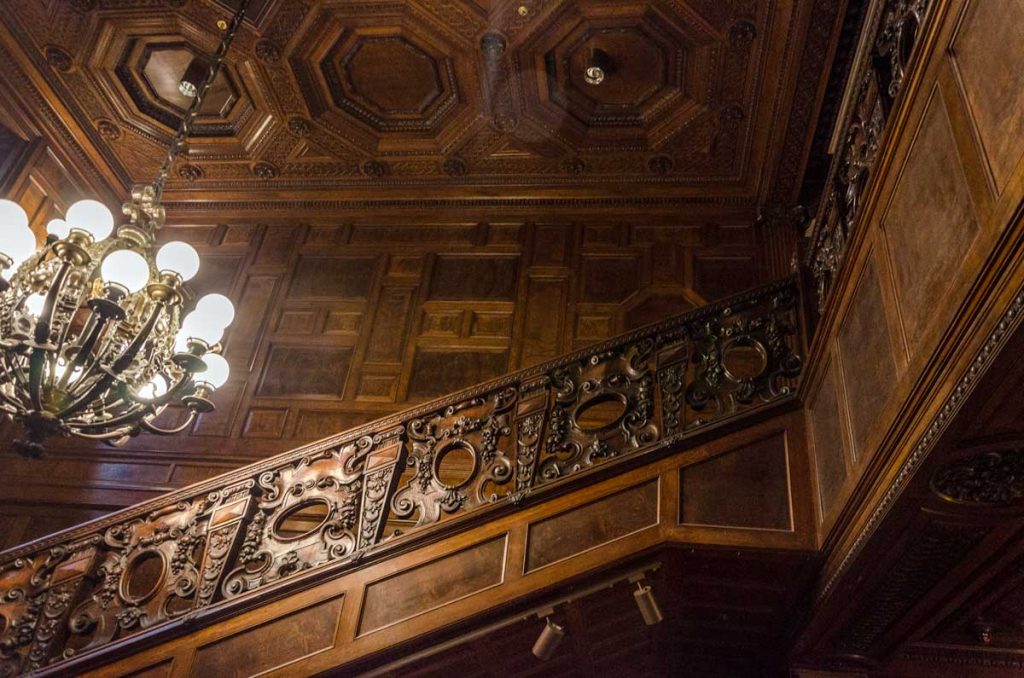 Situated on Manhattan's Museum Mile (5th Avenue, traversing the Upper East Side of Central Park), this classic stone mansion houses the latest and greatest in design and innovation and an assortment of ephemera from the now and the past. Where else would you expect to find Swiss Army Knives, iPods and Google Sketchbots alongside Abraham Lincoln's death shroud?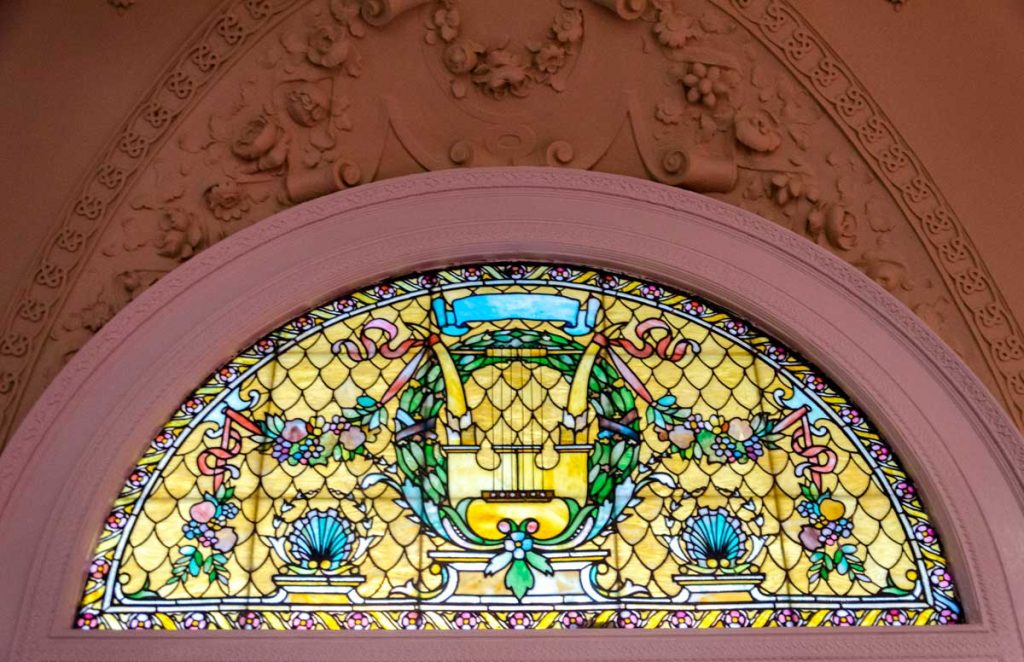 Established in 1896, it moved to its current location, in steel mogul and philanthropist, Andrew Carnegie's former mansion in 1970. Parquetry floors and classic stained glass windows eschew Georgian class, but it's the modern design smarts that the museum truly excels. From the foyer, where visitors can choose to borrow a digital 'pen', which enables them to interact with exhibits to the large LCD tables, where they can draw and create in 3D, the museum is all about innovation and seamless experiences.
[foogallery id="4946″]
The first floor explores modern design, from the classic 1950s Bakelite telephones to exoskeleton walking frames, kitchen utensils to Makey-Makeys, a circuit board that can turn anything into a musical instrument, each gallery explores modern design smarts and how they can change the everyday experience.
A room full of 3D printed pieces demonstrates how quickly things are evolving and inspires visitors (especially children) to explore and create their own concepts.
[foogallery id="4945″]
The second floor is an amalgam of modern design excellence, with textiles, ceramics, furnishings and posters in one area, while other galleries include classic items from the original Cooper Hewitt sisters' collections. There's Stefan Sagmeister prints in one room and antique grandfather clocks and architectural models in the next. The Immersion Room uses projections on all four walls that can be changed using the pen and touch screen table allowing you to draw and preview wallpaper on the walls around you.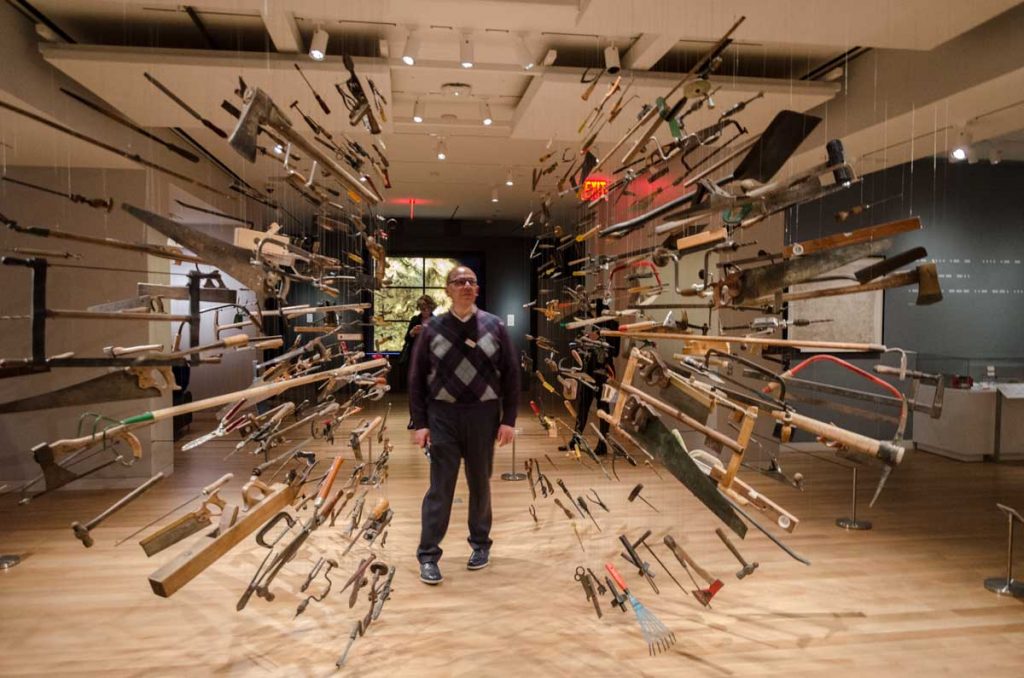 The third floor is a collection of tools. iPods, Swiss Army Knives, Astronaut's G-force suits, satellites and tunnel borers demonstrate the importance of product design to our daily lives. Another gallery features Google's Sketchbot, which takes a photo and then draws it in sand. Random? Yes. Pointless? Pretty much. My personal favourite is a new tech that allows interaction with an object inside a glass cabinet that is controlled by movement and displacement mapping to remotely affect a ball. The experiment is called Physical Telepresence and is a step in the right direction in enabling touch over the Internet.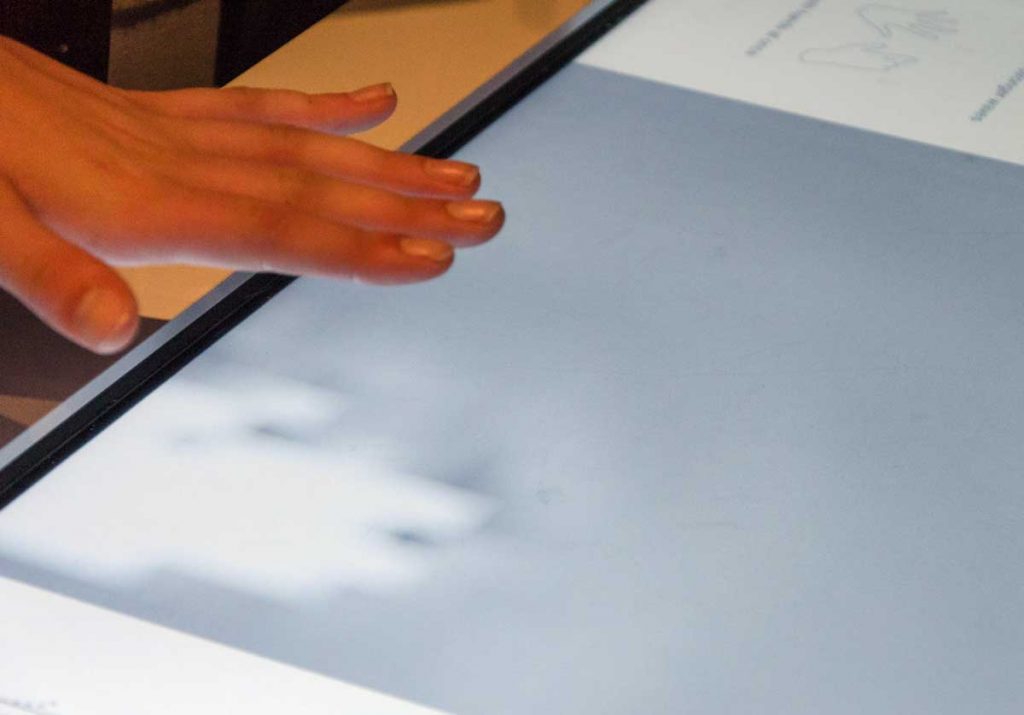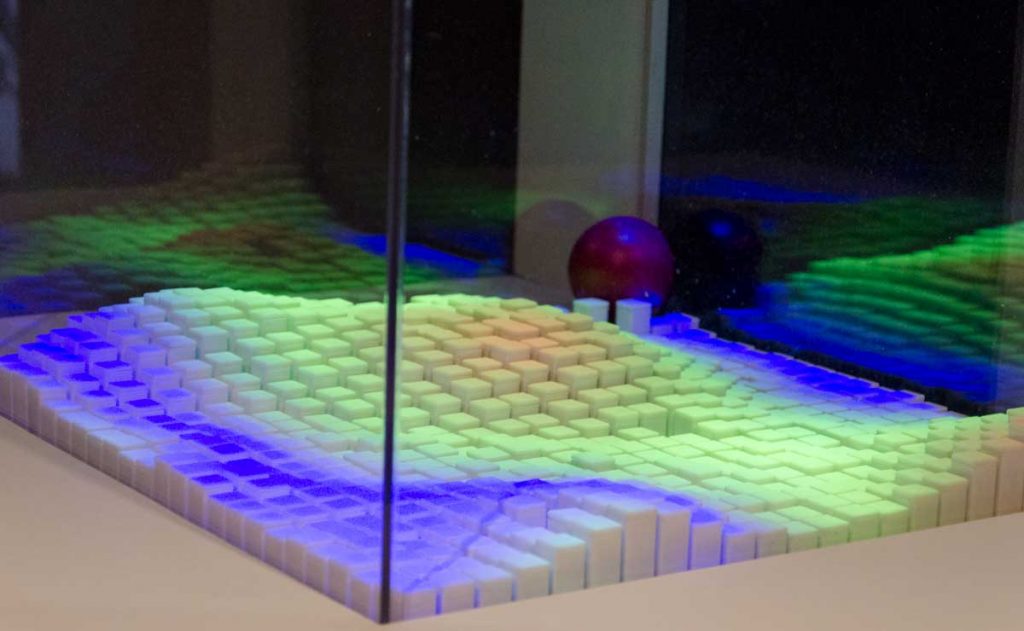 If you're a designer, engineer, architect or just like amazing ideas, Cooper Hewitt is well worth the $18 admission (or $16 if you buy online).
As New York residents, Bernie and Jess have a range of incredible local places to try or to add to your New York travel itinerary ideas here.
WHAT?
A museum of modern industrial design and pop culture.
WHERE?
The Cooper Hewitt Museum is part of Museum Mile, a section of Fifth Avenue that runs along the east side of Central Park.
HOW?
Take the 6 train to either 86th or 96th street and head west towards Central Park.
$5 online advance tickets available.
Follow & Connect with us