A change of pace at Carroll Gardens and Gowanus
Carroll Gardens is one of Brooklyn's most well to do neighborhoods. It's a quiet area full of heritage-listed brownstones, floral front gardens, and cute cafes, bars, and restaurants – which is why it's popular with young professional couples with small families. It's not uncommon to see an army of strollers by the brunchers and diners at popular bars and cafes in this stylish part of Brooklyn.
Named after Charles Carroll, the only Roman Catholic to sign the Declaration of Independence and a defender of the area in the Battle of Long Island the neighborhood, originally was known as South Brooklyn or part of Red Hook was first a Dutch area that evolved over several ages. It became populous as Greenwood Cemetery grew, bringing a regular ferry service and then roads to transport mourners to the area.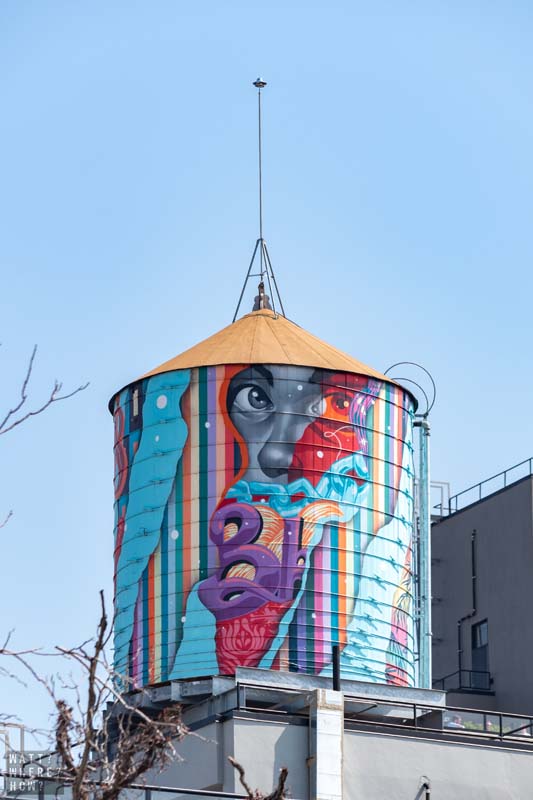 In the 1800s, waves of migration transformed the fortunes of the area, with the Irish and then the Italians attracted to the area. These strong Catholic families regularly clashed as they struggled to find their place in their new reality. Catholic traditions still are part of the area's community spirit with annual processions to celebrate the major feast days.
The brownstones around Carroll Street are based off Neo-Greco or Italianate styles that were so popular between the 1860s and 1880s. The architecture differs from most of Brooklyn in that along with the uniform frontages, each property is set back from the street with a manicured front garden that adds color and character to the area.
The Coignet Building
While it may look almost out of place by the ultramodern, glasshouse-roofed Whole Foods next door, The Coignet Building is one of the area's most important buildings. The Coignet Building was the first construction project in the United States that used reinforced concrete. Frenchman Francois Coignet led the way in re-introducing concrete, material available for centuries, to a new era of engineering, with displays at the 1855 Paris Exposition.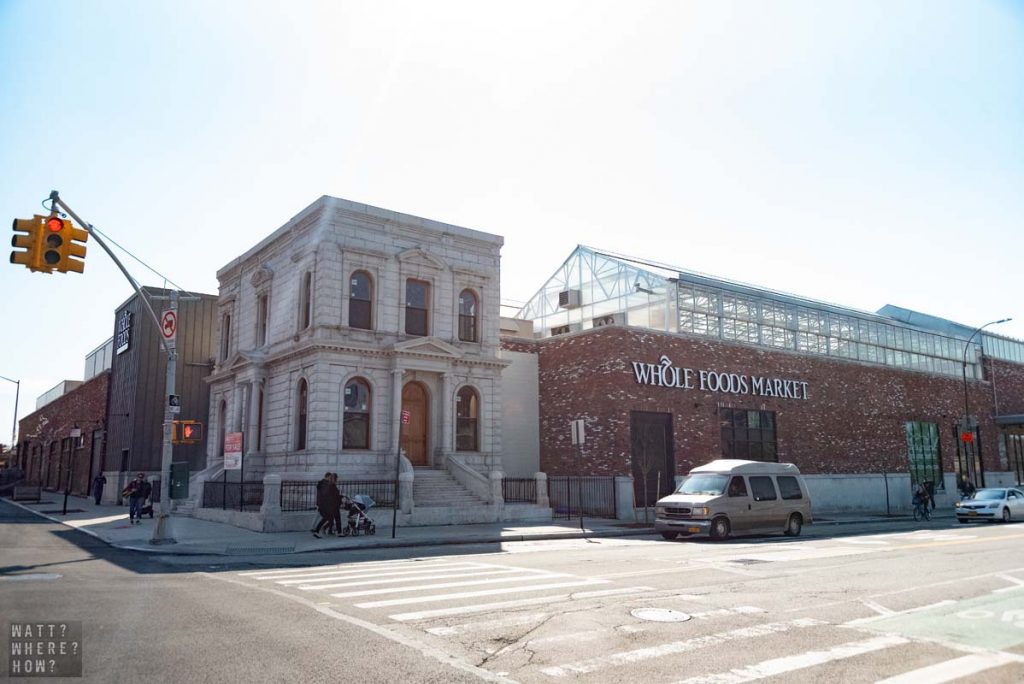 Quincy Adams Gilmore, a structural engineer, and Civil War general, and his friend, Dr. John C. Goodridge, Jr saw the potential for a more affordable alternative to stone and terracotta that could speed up the booming construction industry in America. They founded the Coignet Agglomerate Company of the United States, a business that used moulded concrete as a replacement for carved stone – a huge saving in both time and money.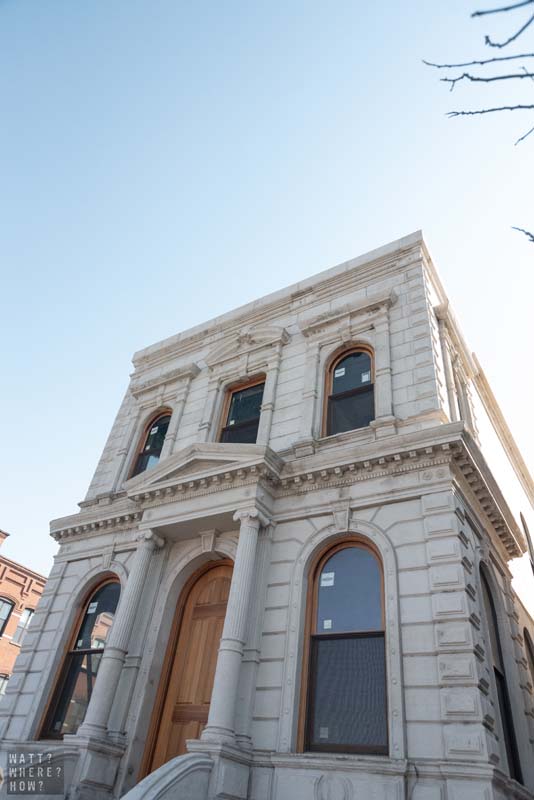 The business went bust in the 1870s and the building changed hands within the construction industry before being purchased by Whole Foods, who were charged with the task of restoring it back to its former glory. Now, the once derelict faux brick facade has been stripped back to its original faux stone, concrete. The company's artificial stone is now found in parts of the Metropolitan Museum of Art and the Museum of Natural History.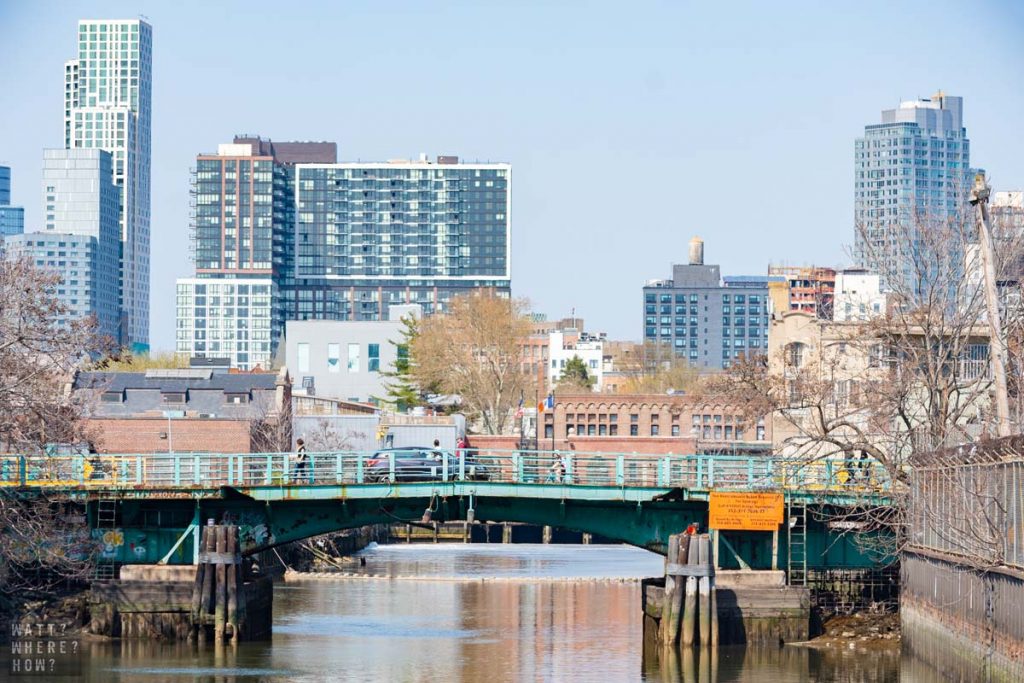 Gowanus Canal – the Superfund site from hell
As Carroll Gardens grew, so did the industry that clogged the banks of the Gowanus Canal. The canal was a natural waterway that linked the area with Gowanus harbor and the main port near Red Hook. The waterway provided passage for transporting goods out to the bigger ships but was also used as a direct open drain from the tanneries and manufacturers that lined the shores. The result was over one hundred years of pollutants and heavy metals being pumped into a waterway that originally attracted dolphins, seals, and minke whales.
Gowanus Canal was declared a Superfund site in 2010, basically a complete write off in terms of what it will take to clean up this environmental disaster zone.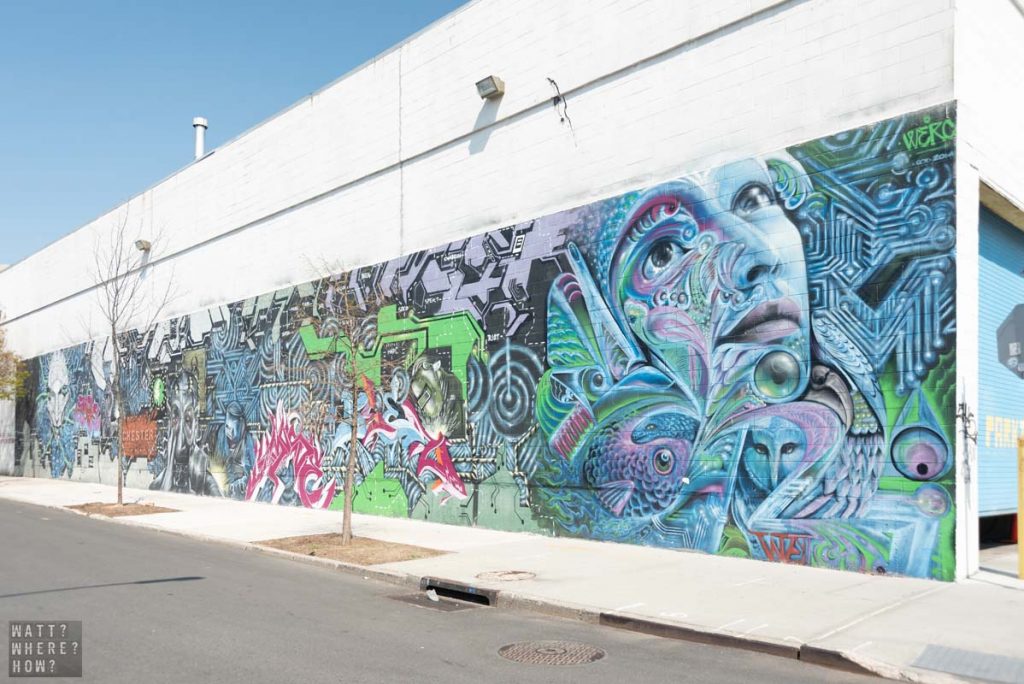 But it's super fun too…
Surprisingly, rather than become a wasteland, in recent years it has become a hot spot (not just for the EPA). Bars line its banks, barbecue joints, design studios, and even a Whole Foods have made Gowanus their home.
Where to eat, drink, and get merry
Lavender Lake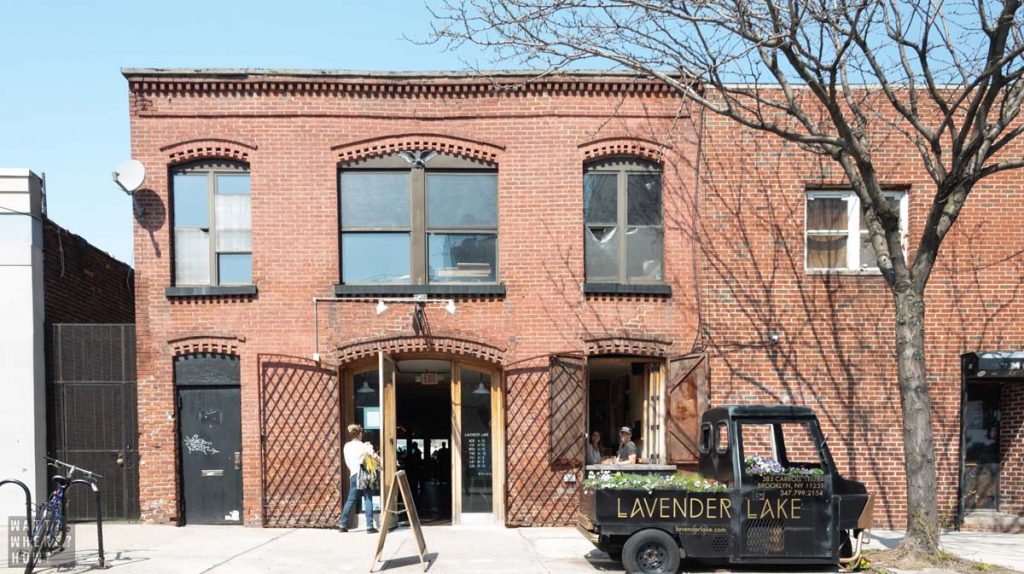 Lavender Lake is a bar with a hidden beer garden in its unassuming back courtyard, which is within a strong sniff of Gowanus Canal. Cocktails and craft beers are its specialty, with weekends always crowded (at least before COVID-19).
Ample Hills Ice Creamery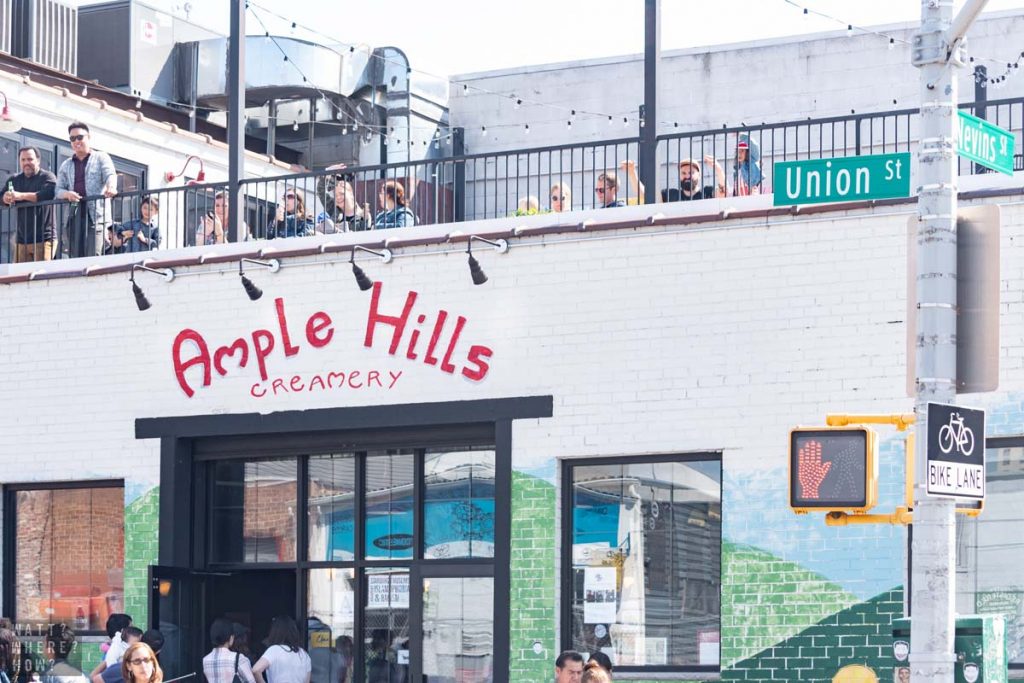 With two floors of fun, the second of the Ample Hills bricks and mortar locations was once where the ice cream making magic happened. Now, it's just a popular place to come and hang out, watch life go by, and gorge yourself on high-quality, artisanal ice cream.
Pig Beach BBQ, Gowanus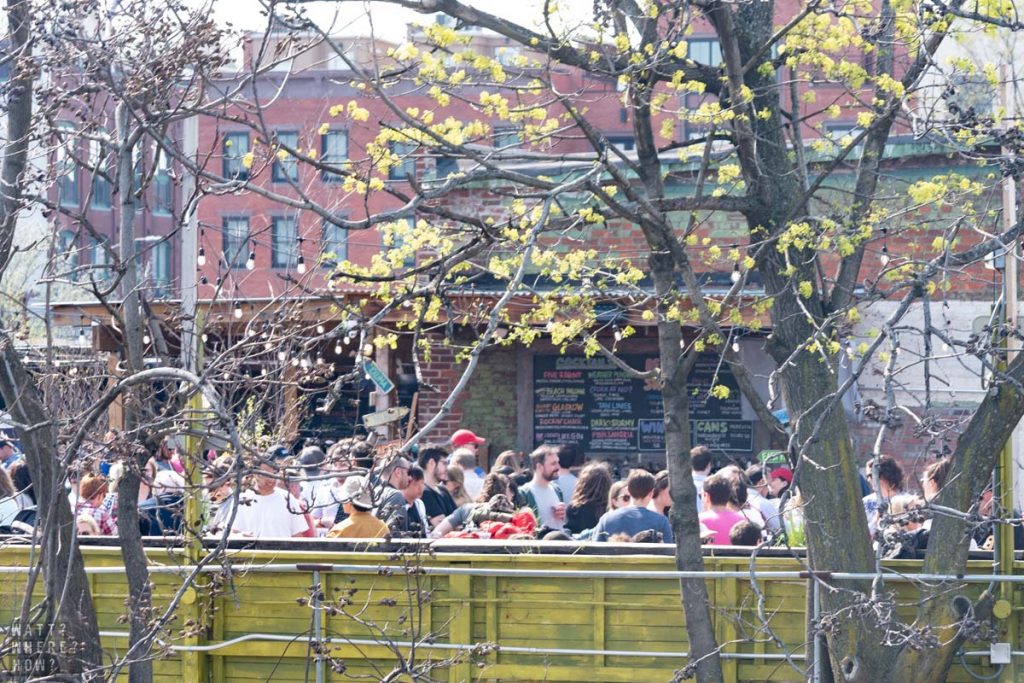 Smokey, pit-cooked barbecue draws crowds to Gowanus Canal's Pig Beach, but there's no beach – and you wouldn't want to swim in the canal anyway. Instead, you can sample the best of southern fare with north-eastern flair and a chilled vibe. The beer garden is always lively and the beers flow freely – just like you're at the beach.
The best bits
Best for gigs: The Bell House – from live music to comedy to popular podcast recordings, the Bell House is one of the area's best venues. You may even spot the occasional celebrity, either on stage or in the crowd.
Best for a night out: Like The Bell House, Littlefield is a performance and art space meets bar, that attracts up-and-coming indie bands, stand-up comedians, and the occasional recording of the classic podcast, Mortified.
Best for seafood: Lobsters and oysters may once have been found in Gowanus Canal, but these days, save your hunger for fresh seafood until you get to Little Neck, Brooklyn.
Best for Coffee: Abbotsford Road is a little bit of Brisbane, Australia in the heart of Brooklyn – a place you can get the same quality Di Bella coffee we grew up with back home.
Best for being dragged along to by workmates: The Royal Palms Shuffleboard Club. Blame the hipsters, but shuffleboard (and axe throwing) is back en vogue. Designed to capture the essence of a cruise ship deck, it's noisy, fun, and full of the people you'd probably prefer to avoid.
Best for pierogies: With its large Polish population, you know you'll get good pierogies in Brooklyn, but Baba's Pierogies are the real deal. There are vegan options and even dessert ones to try.
WHERE TO SHOP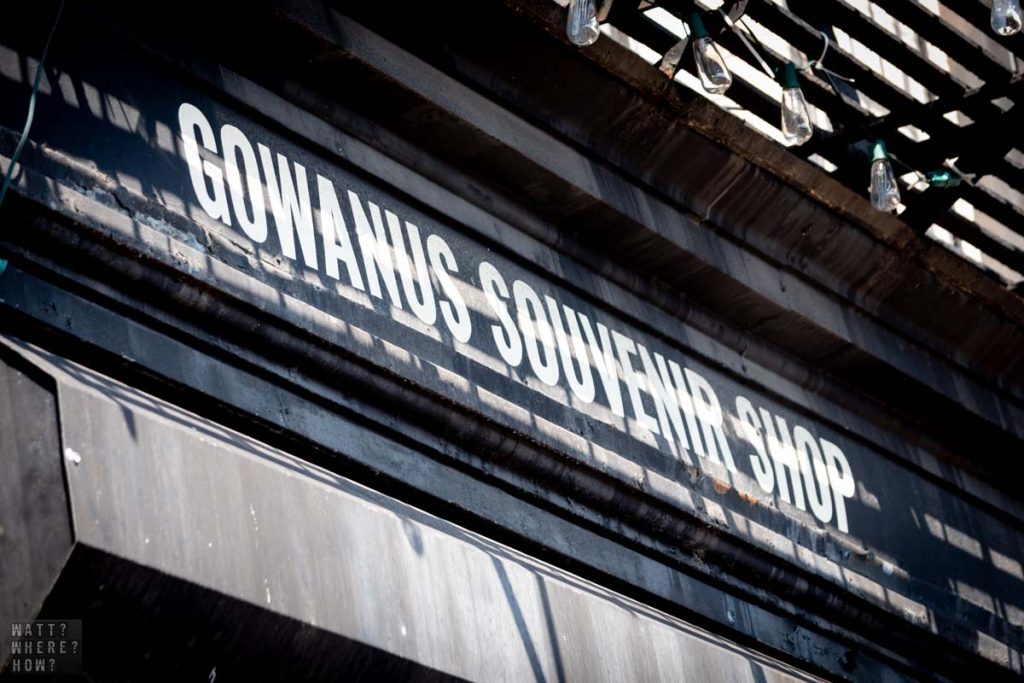 An artist collective with a sense of humor has created an unofficial souvenir shop with merchandise by local illustrators, designers, and sculptors. Where else can you get official team shirts for the Gowanus Canal Swimming Club?
Norman & Jules Toy Shop
With the volume of well-to-do, professional couples found in Park Slope, Boerum Hill, Cobble Hill, and Carroll Gardens, Norman & Jules have cornered the market for thoughtful, well-constructed, and artfully crafted toys and clothing for babies and kids. The style is cute-as, and they offer the kinds of toys young ones will treasure forever.
Triple Diamond Tattoo and Oddities
There is no shortage of tattoo parlors in New York City and Brooklyn, so you have to be at the top of your game and offer a point of difference to stand out. At Triple Diamond, you'll find three professional tattooists in a fitting setting of taxidermy, skeletons, and artisanal jewelry.
Carroll Gardens and Gowanus are some of the quieter, yet more lively neighborhoods you'll find when you venture beyond Manhattan. Get more ideas for your New York explorations here.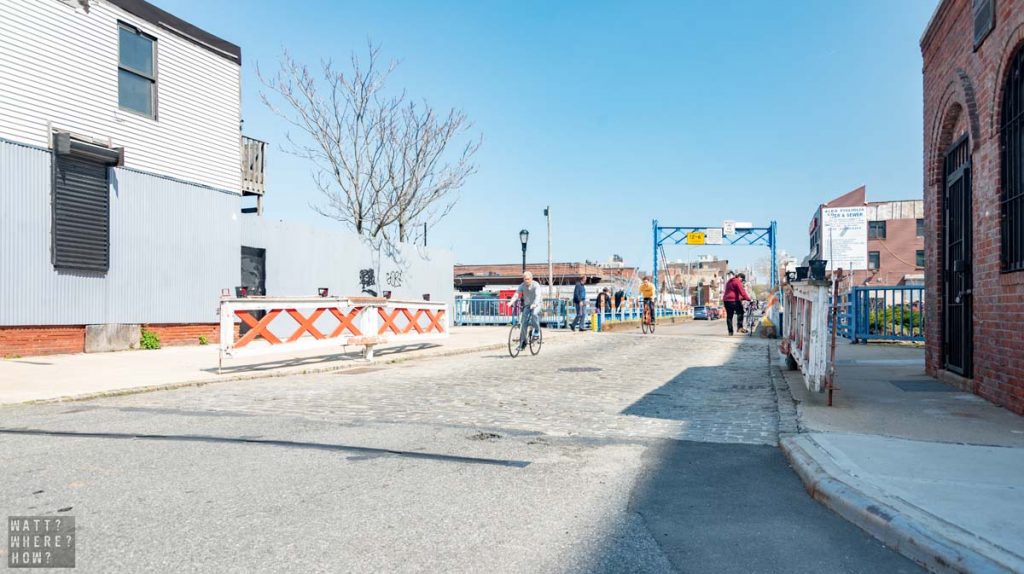 ---
WHAT?
Carroll Gardens and Gowanus are two popular Brooklyn neighborhoods, offering a quiet escape from the insanity of the city, but with enough great bars and dining to never feel like you're missing out on the action.
WHERE?
Carroll Gardens and Gowanus are nestled between Park Slope and Cobble Hill, New York, NY.
HOW?
The area is well-serviced by the MTA transit system. You can catch the F and G trains to Carroll St station for Carroll Gardens or to get closest to the bars of Gowanus, take a D, R, N, or W train to Union St.
Follow & Connect with us