Bemelmans Bar at The Carlyle Hotel – Old money and classic cocktails are the essence of what makes a night at The Carlyle Hotel and so romantic.
Bemelmans Bar is one of New York's secrets and The Carlyle Hotel is one of New York's finest hotels. The Carlyle has been the hotel of choice for British royals, the Beatles and Mick Jagger. Built in 1930, the 35 floor, art-deco block was partially occupied by permanent well-to-do guests and out of town visitors. During his tenure as President, JFK made it his New York White House, occupying the 34th floor and it was here they he had his famous dalliances with Marilyn Monroe.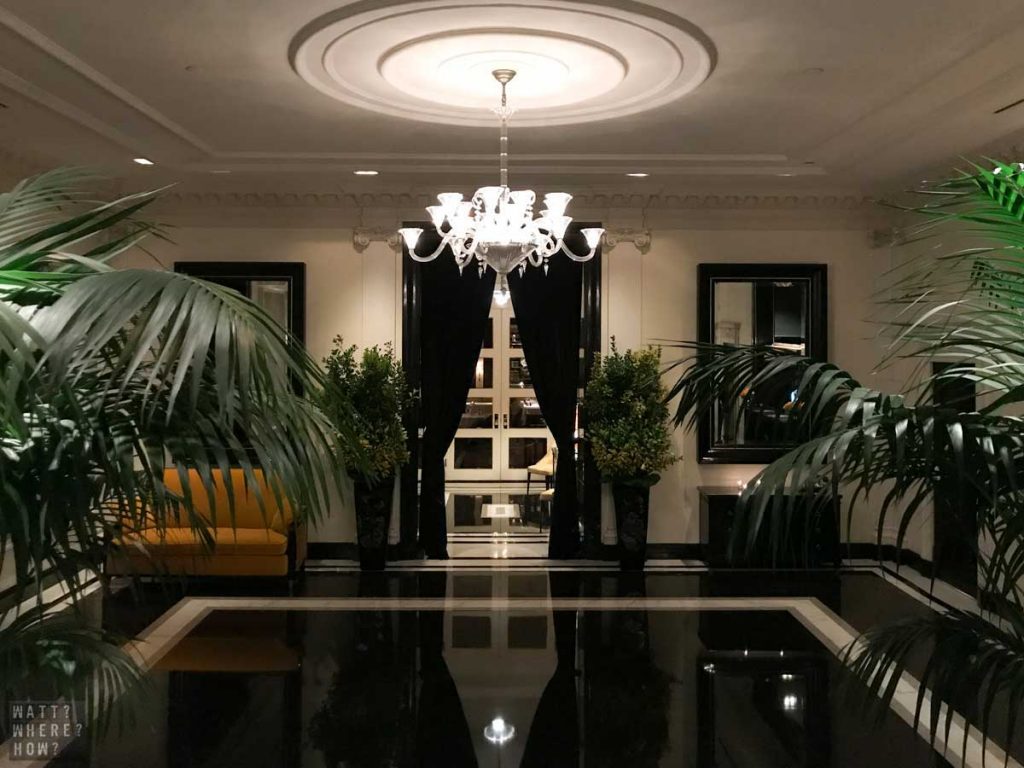 The Café Carlyle is still a prominent address to capture fine jazz performances, with regular early week appearances and live performances from Woody Allen and Jeff Goldblum.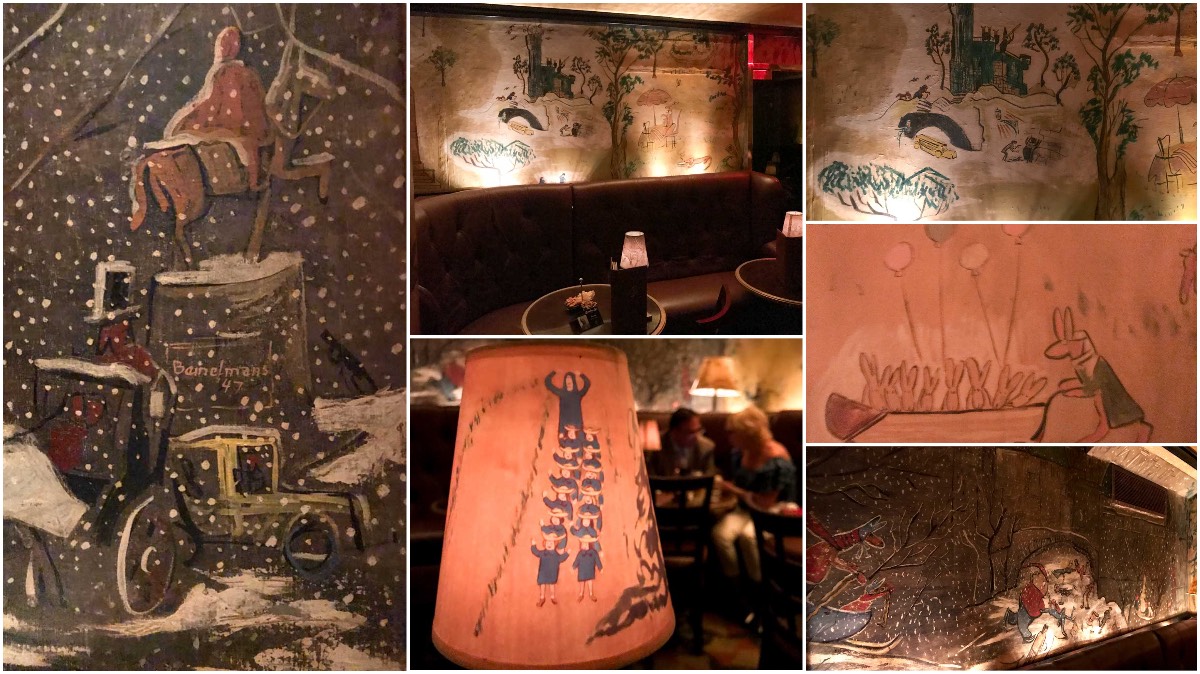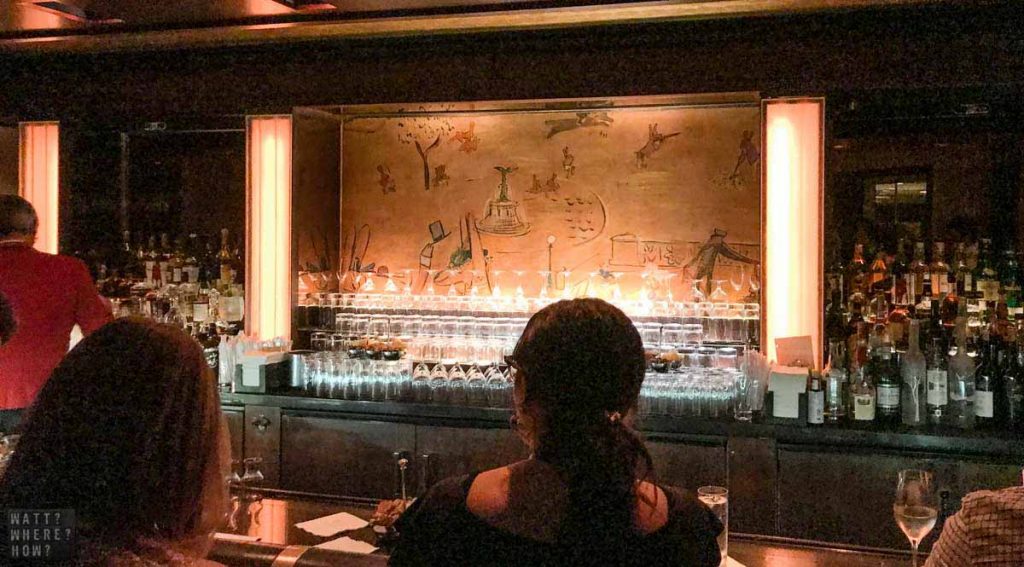 Bemelmans Bar
Bemelmans Bar is a hidden side room from the Carlyle Restaurant that boasts one of New York's best kept secrets. The bar is completely hand painted from floor to ceiling by Ludwig Bemelmans, the author and illustrator of Madeleine. He painted it in exchange for a year and half's accommodation in the hotel for his family. The work is still well preserved and whimsical, with Madeleine characters and quirky characters like kangaroos wandering Central Park with prams.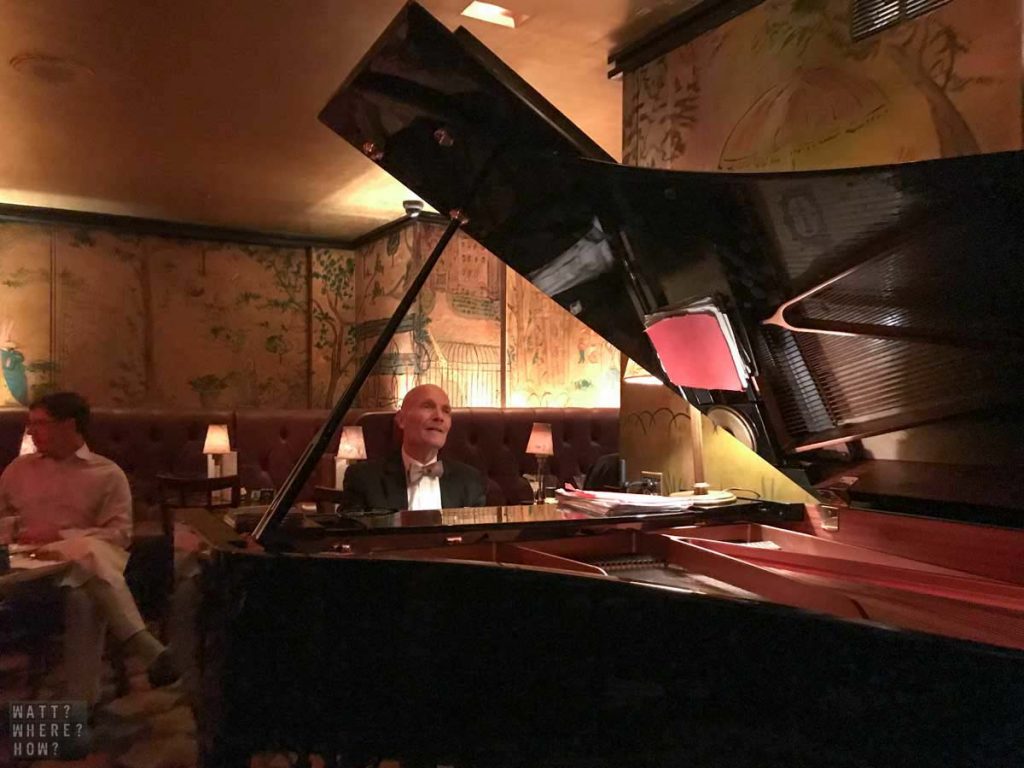 To add an extra layer of class, a pianist tinkles the ivories of an ebony grand piano. Jazz standards wash over us as do the potent cocktails on offer. We collectively try the Old Cuban, the Spicy Pineapple Margarita and the Hemingway Daiquiri. The spicy margarita is zesty and packs a punch, burning the lips, while somehow soothing them.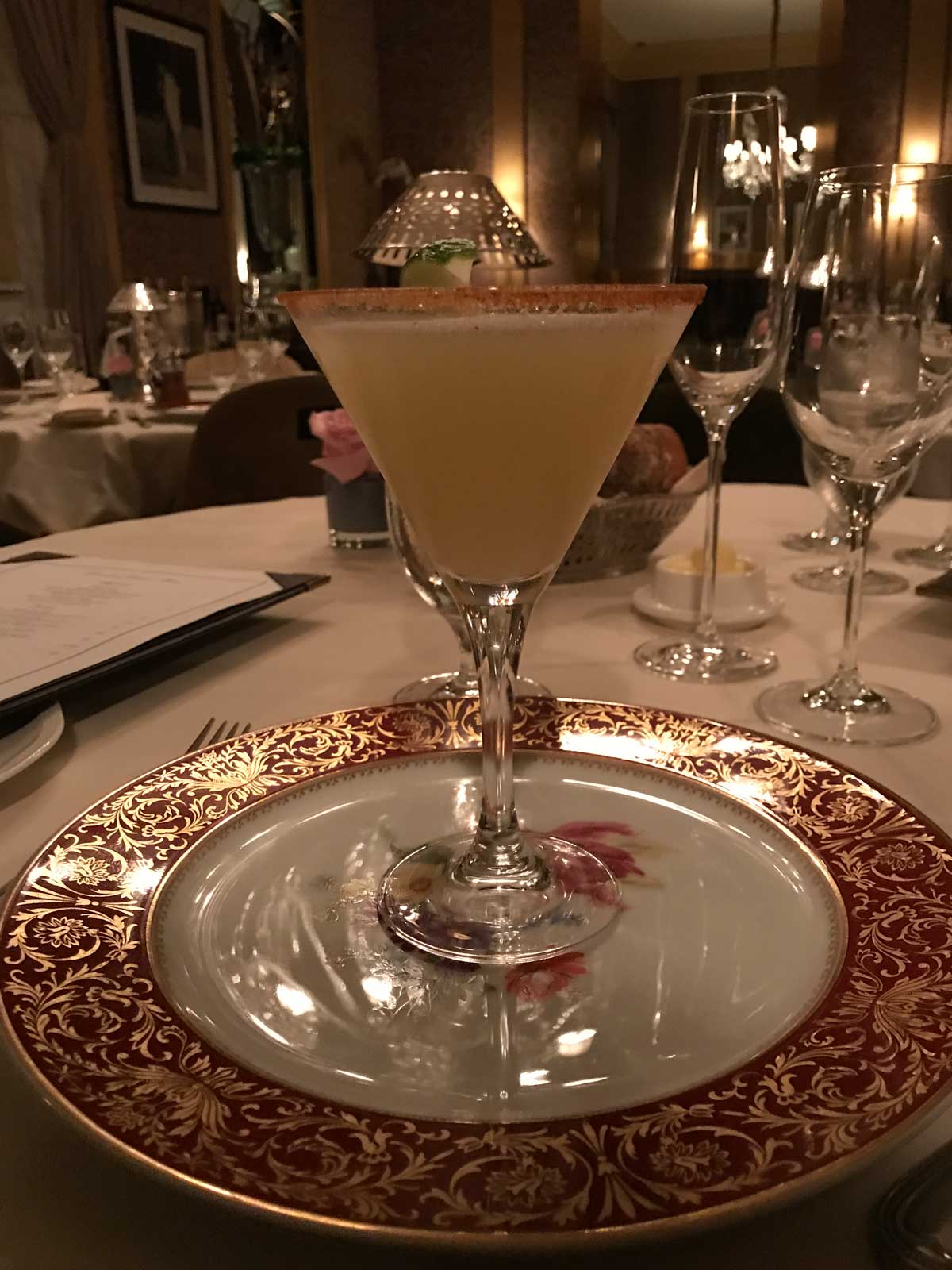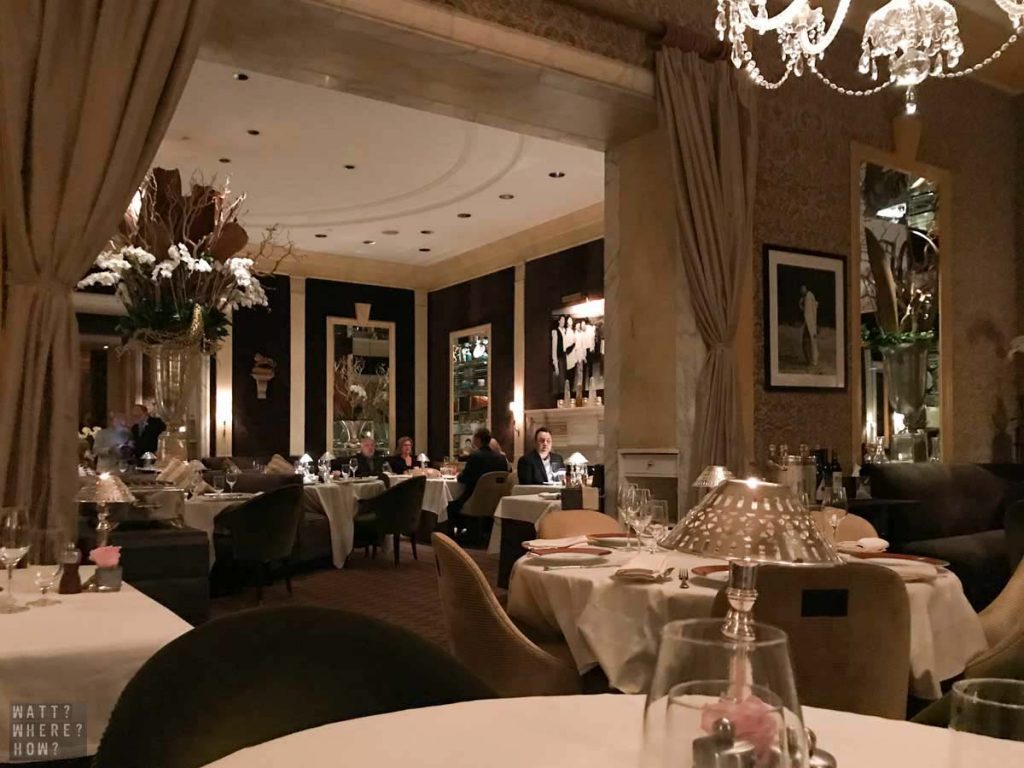 Dinner at The Carlyle Restaurant New York
Dinner is served at 8:30pm. We take our seats in a cozy corner lounge. White suited waiters are attentive and serve us our starters of Foie Gras Terrine with a Rhubarb and Strawberry Jam, served with Pistachio and Brioche, a guilty pleasure indeed and Escargots à la Bourguignonne, which are tender and served in a thick pesto-like sauce.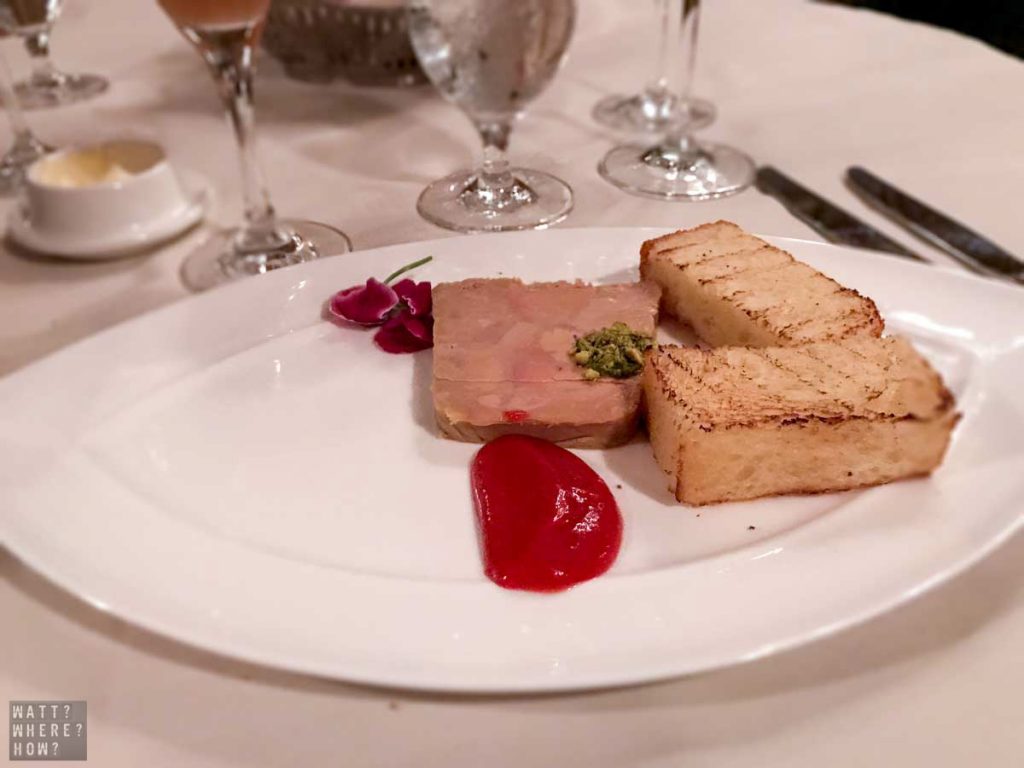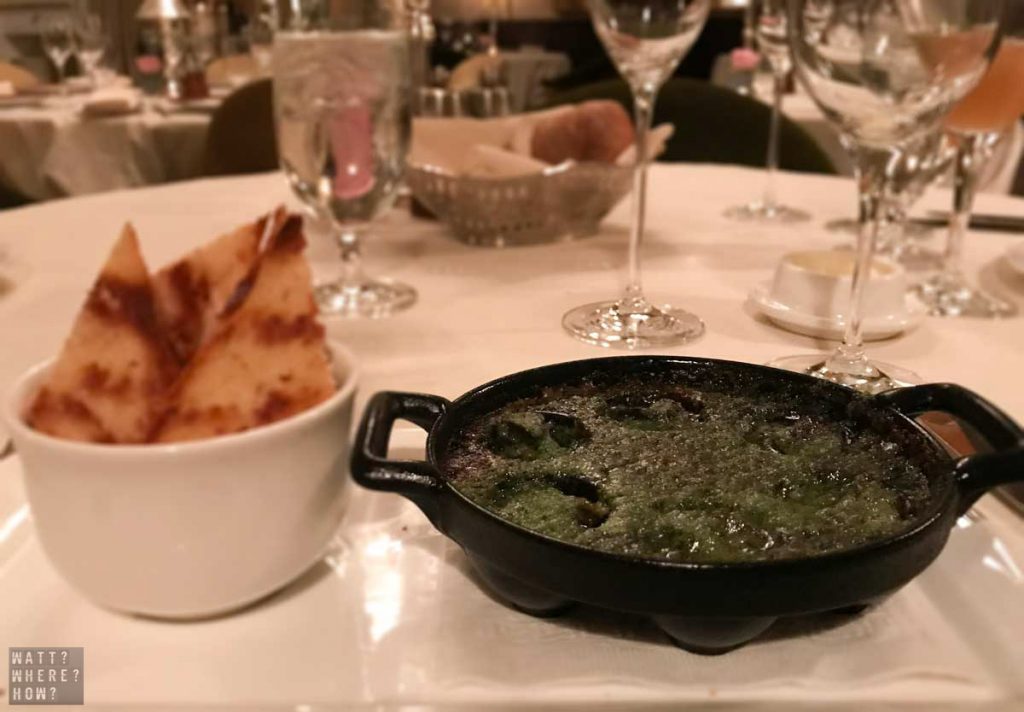 For entrees we have the Coq au Vin, a smoky dark chicken that tastes more southern than French and the Sea Bass with Tiger Prawn, Shaved Fennel, Artichoke Barigoule in a Lobster Broth, which is overly salty and particularly fishy – not a pleasant combination. For dessert, we both opt for the chocolate bombe. It's incredibly rich, with a Chocolate & Hazelnut Mousse and drizzles of Hazelnut Dacquoise. After a month of dieting, it's an intense sugar rush our bodies struggle to handle (in a good way, we think).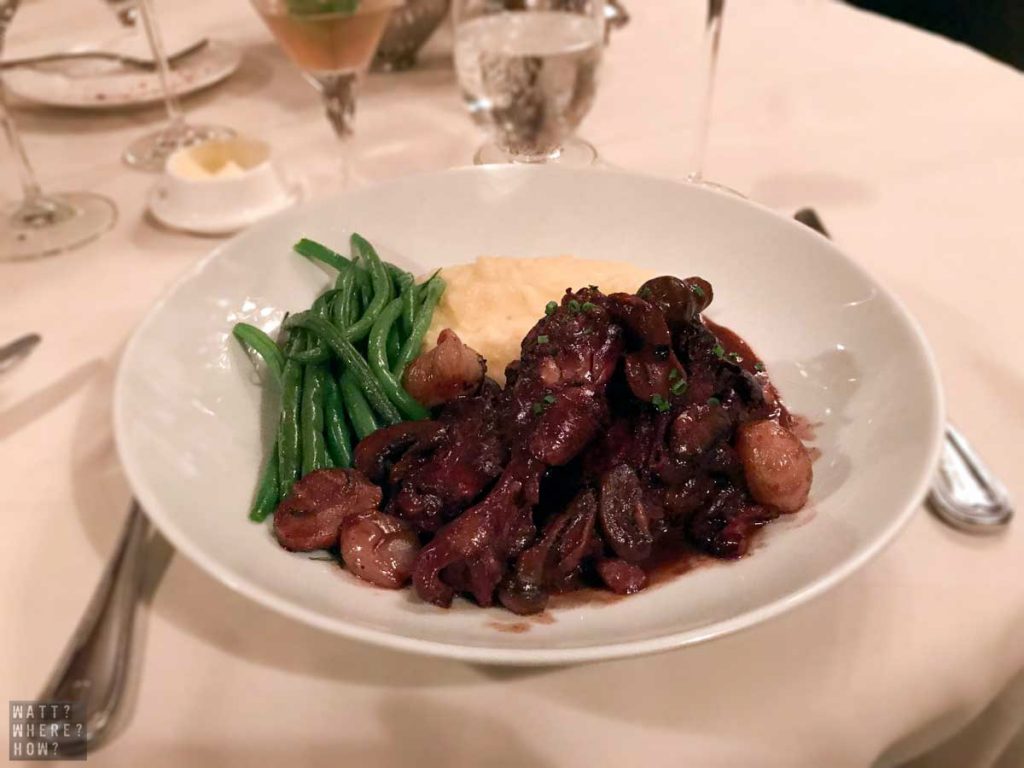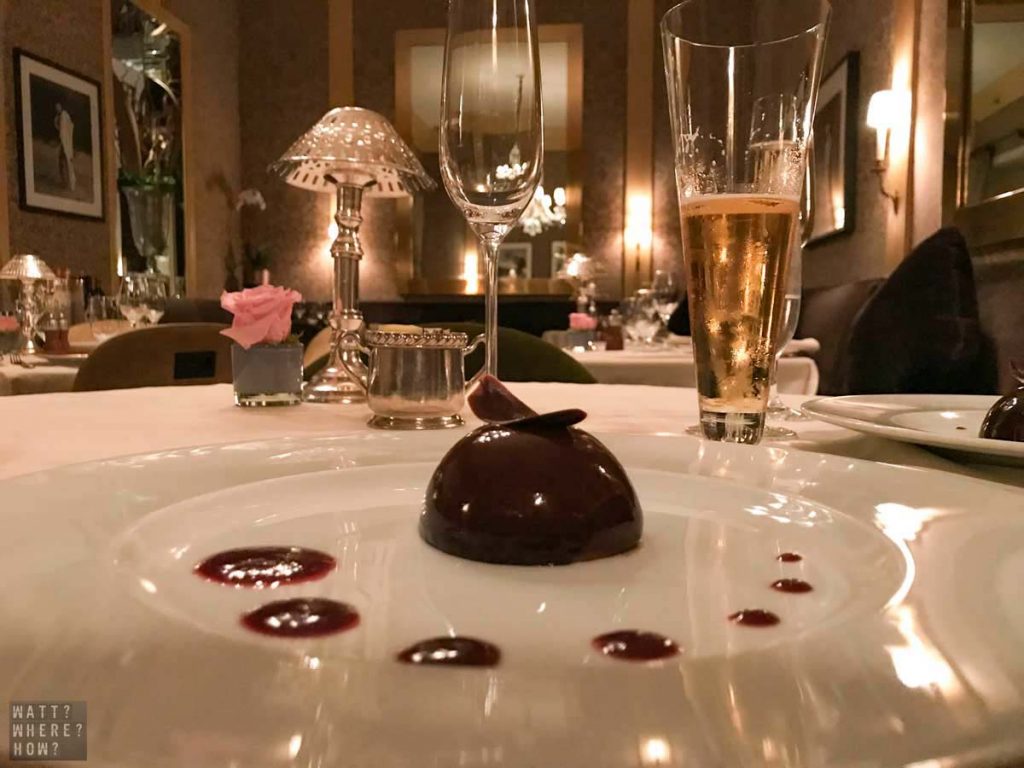 Bemelmans Bar and The Carlyle make for a special night out and if you choose to go in August, there are usually some exceptional offers as it off-season. We took up the Travel Zoo special menu, with a full three course menu and glass of wine $129 for a couple.
As New York residents, Bernie and Jess have a range of incredible local places to try or to add to your New York travel itinerary ideas here.
WHAT?
The Carlyle Hotel is a classic New York address. Bemelmans Bar is a hidden treasure, with walls painted by the creator of Madeleine kids' books.
WHERE?
35 East 76th Street at Madison Avenue
HOW?
The Carlyle Restaurant is open year round but it offers an excellent Travel Zoo deal in the off-season. Bemelmans Bar is free before 9pm, when a cover charge is set for seats at the bar or for tables.
Follow & Connect with us