Caesar's Palace symbolizes decadence, wealth and power. As one of the world's most recognizable casino brands, the Atlantic City location proved to be more like an imperial summer home when compared with its Vegas namesake. 


Caesar's Palace in Las Vegas dominates the strip. It's built to impress and to invite excess. Grand fountains, chariots, arches and columns. If we weren't living in such a PC-crazed world, one could almost imagine servants fanning morbidly obese men and feeding them grapes. Hey, that probably happens in the high roller suites anyway.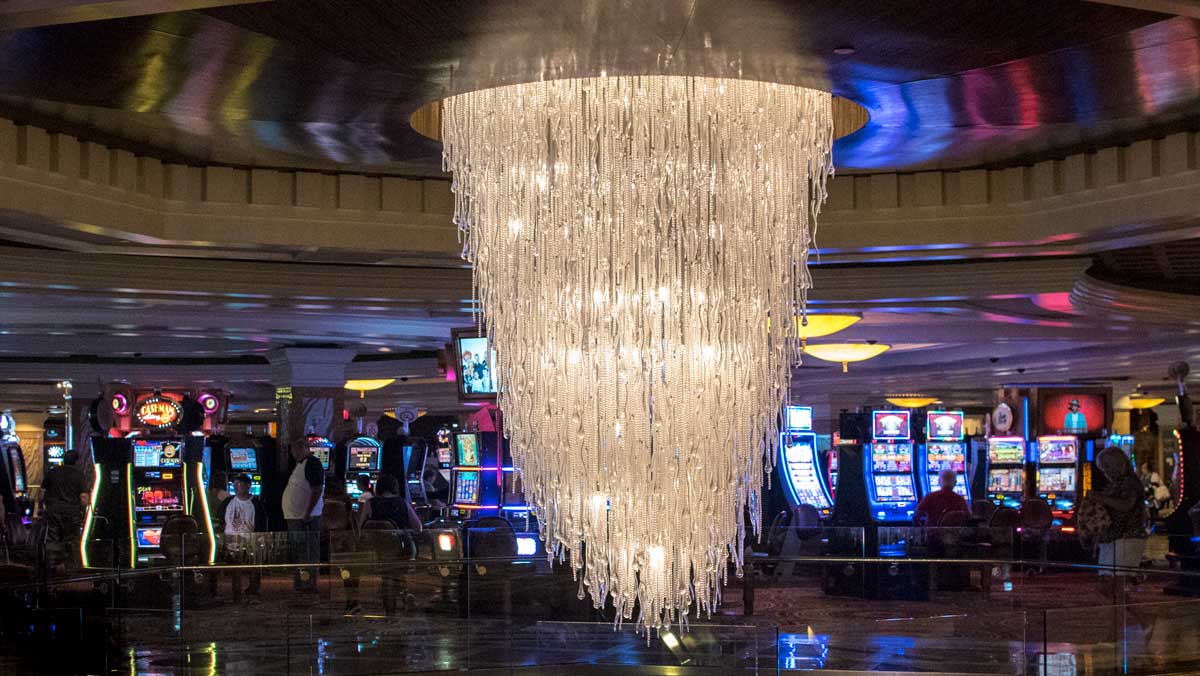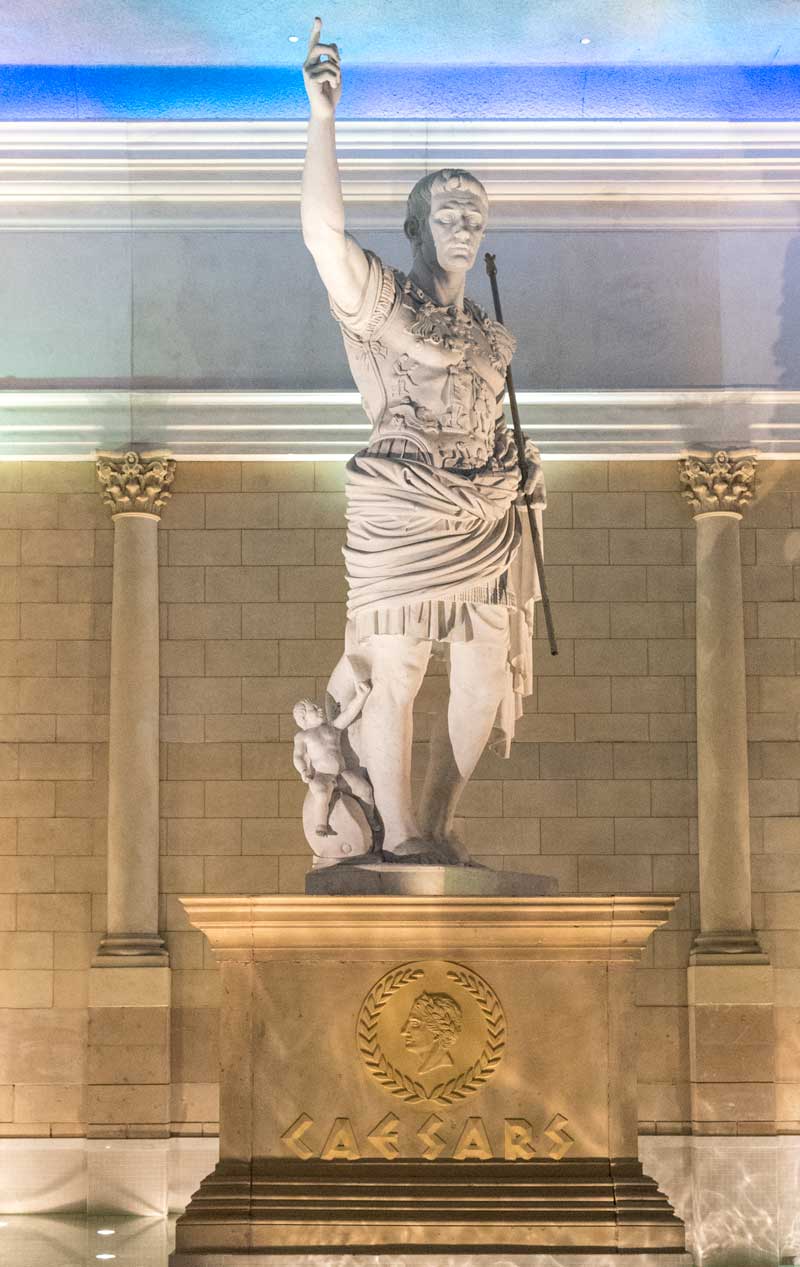 Caesar's Palace Atlantic City is the poor cousin. Its very position on a 1900s boardwalk makes it stick out like a sore thumb. Instead of feeling grandiose and dominant, it just feels hokey. The mightiest of Roman standards comes in the form of a five story scowling Gordon Ramsay, advertising his English pub inside. 

The Roman theme is limited to foyers and the occasional column. There's no people in togas, and few faux marble statues. Instead there are slot machines as far as the eye can see. Back in the hotel foyer, it's more in line with our expectations. There's amazingly high ceilings, a chariot just made for selfies and a grand statue of Caesar in a reflective pool.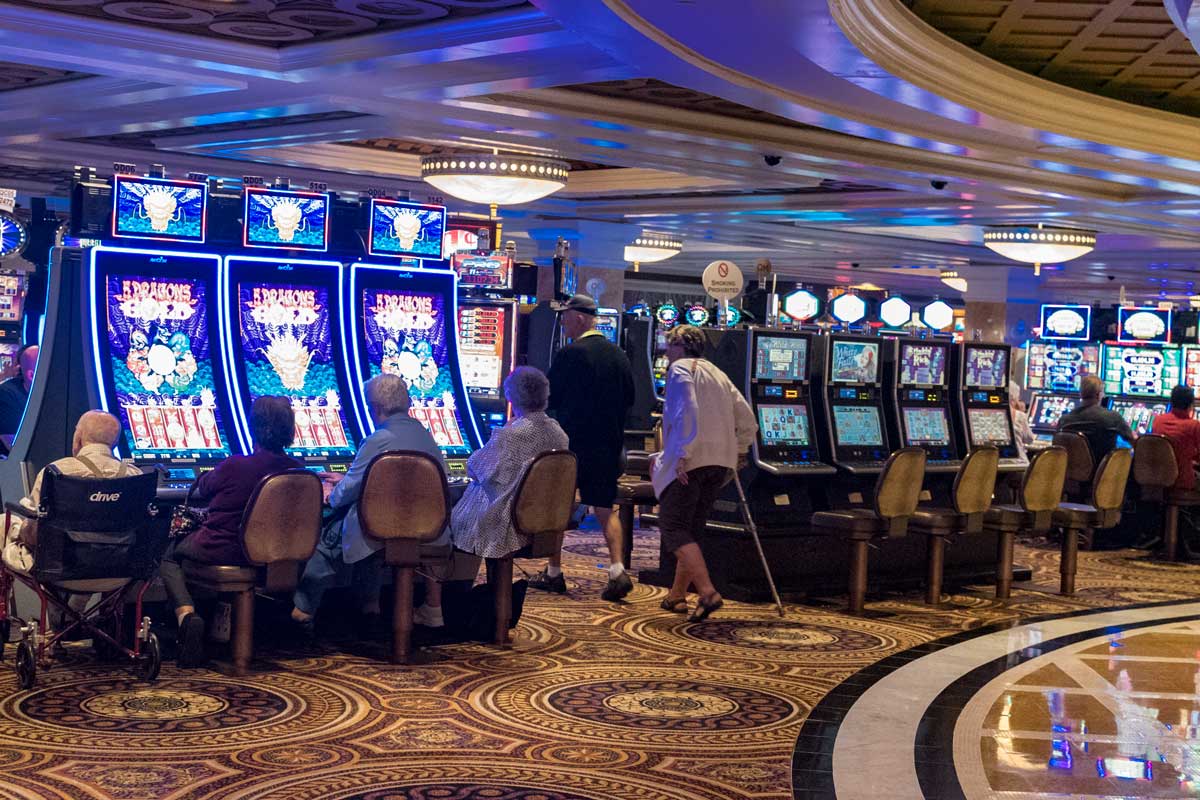 Beyond that, it's just another casino. Slot machines line walls and form corridors of neon and fast spinning LCD screens. There's no glamour, just old people feeding their life savings into the machines. The best thing is the very cheap booze you get while playing. 

So while underwhelmed by the lack of decadence, this venture came with a few spoils of war as we vanquished several plates of food at Gordon Ramsay's Pub and plundered their slot machines, coming out $20 on top.
WHAT?
The New Jersey version of the iconic Vegas casino.
WHERE?
2100 Pacific Ave, Atlantic City, NJ 08401
HOW?
Caesar's Atlantic City is open 24/7, just bring money and low expectations.
Follow & Connect with us