The best way to make the most of summer day drinking in New York is to spend the afternoon partying at the Brooklyn Crab.
New York in summer is exciting, vibrant, humid, and overcrowded, so take any chance to escape the craziness and find a place outdoors with ice-cold drinks, games, and a little space to yourself. To that end, we recommend the Brooklyn Crab.
Situated in the heart of Red Hook, until recently a wasteland of docks, warehouses, and polluted canals, the area has been experiencing a renaissance as trendy bars, startups and restaurants take advantage of the low rents and proximity to Manhattan and the popular Brooklyn enclaves of Park Slope and Boerum Hill.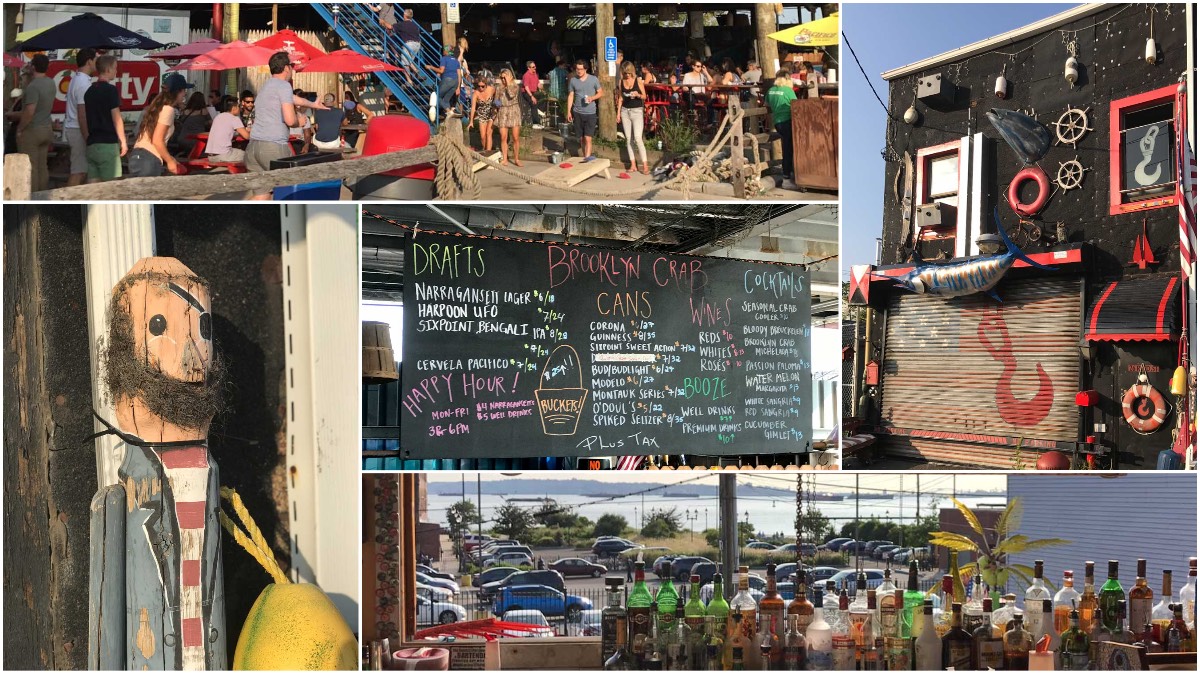 Let's Get Nautical
The Brooklyn Crab is a converted three level building, decked out like a fishing shack. Crab pots sway in the breeze, buoys and diving bells, fiberglass sharks, nets and other ephemera hang from every bit of vacant wall. At the front of the establishment, outdoor tables and beach umbrellas provide welcome cover from the sun's punishing rays. Locals gather at either side of the courtyard playing corn hole, an all American game where you have to throw cloth sacks of dried corn unto wooden planks with a hole in the middle, trying to knock the other team's sacks off while getting yours into the hole.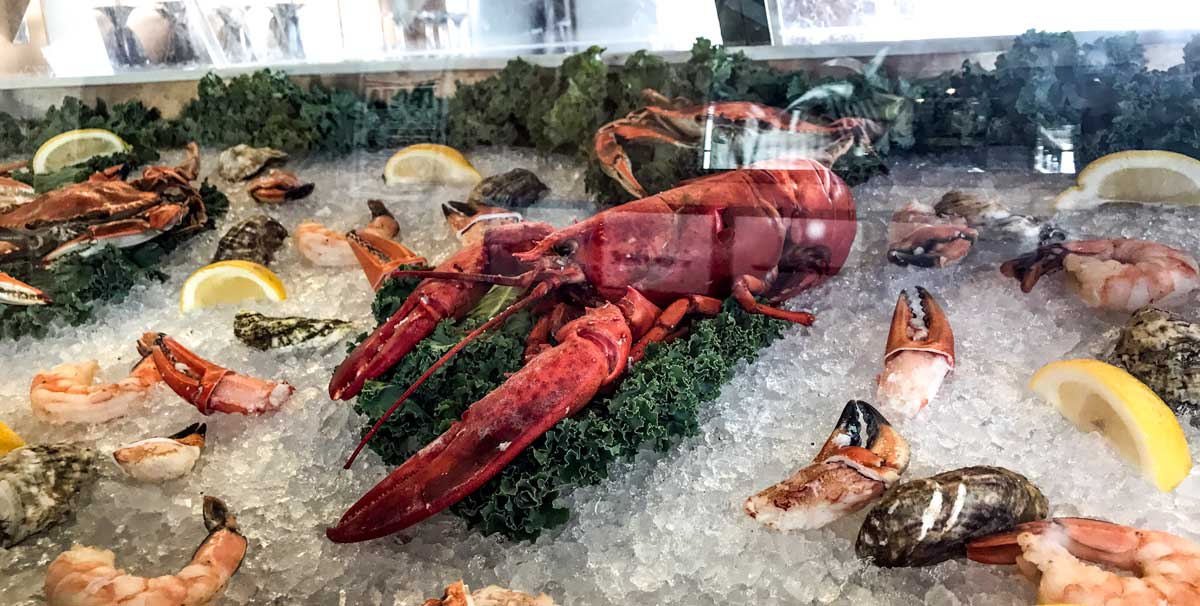 The downstairs bar sits under the house. Ice cold beers and ciders are popular choices as are the house margaritas and Bloody Marys which are served with a snow crab claw. Platters of shrimp and oysters make for refreshing bar snacks. Frozen cocktails are the perfect blast of chilled refreshment you need on a hot New York summer afternoon.
Come In, The Drinks are Fine
The second floor houses an outdoor deck overlooking the Hudson and the Statue of Liberty. Another kitschy bar inside serves from Pina Coladas and house margaritas with bright colored silly straws. The top floor is an open dining room that while offering the best views, has little to no protection from the sun. We try the fish n chips and a cod sandwich. Both are really bad. The batter is thick and tastes of tart baking soda and the side salad is drenched in olive oil, negating any nutritional value. It's a negative for such a vibrant place, but at least we know to eat before visiting next time.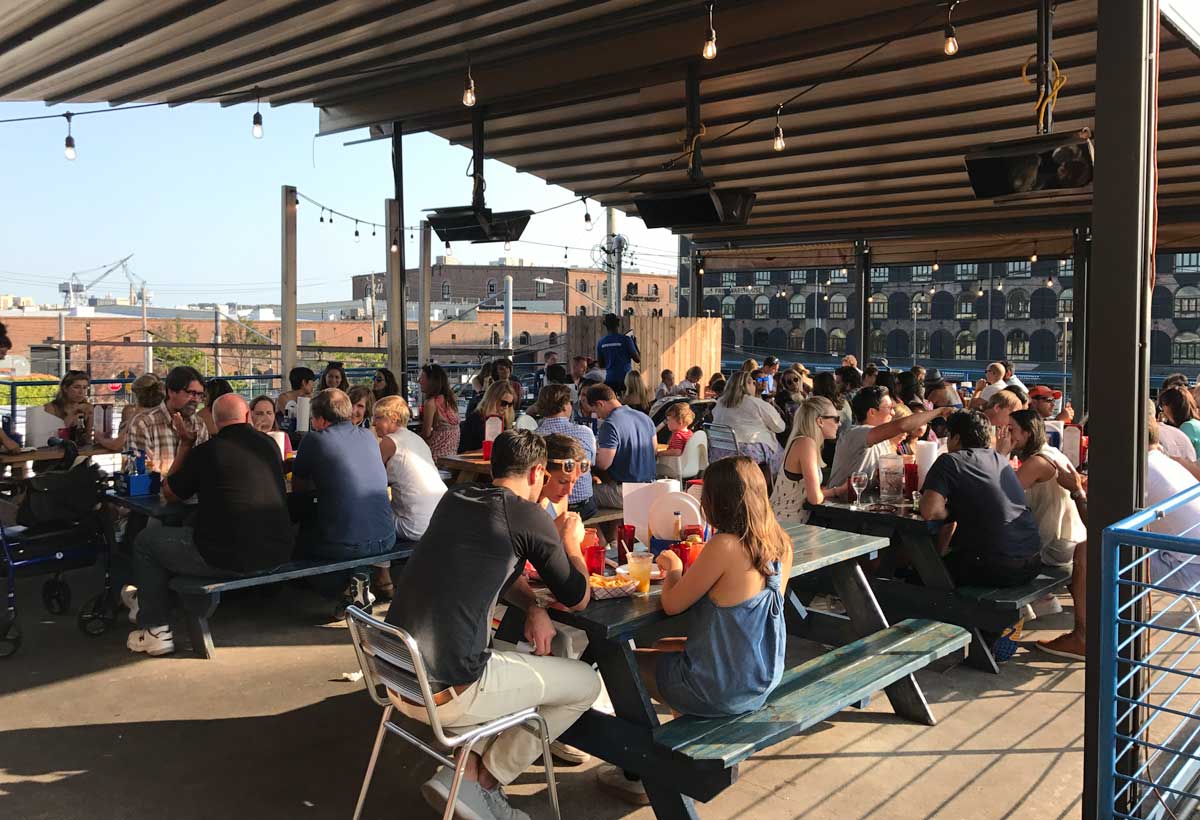 On the bright side, the back yard is a completely different experience. Pergolas covered with climbing hops provide a place to chill, while a large tent is another dining area for people looking for cold crab or hot dogs. Winding around the back of the tent is a haggard goat track of a mini golf course. Pebbles, sand, twigs and threadbare astro turf turn it into the Saint Andrews of Putt-Putt.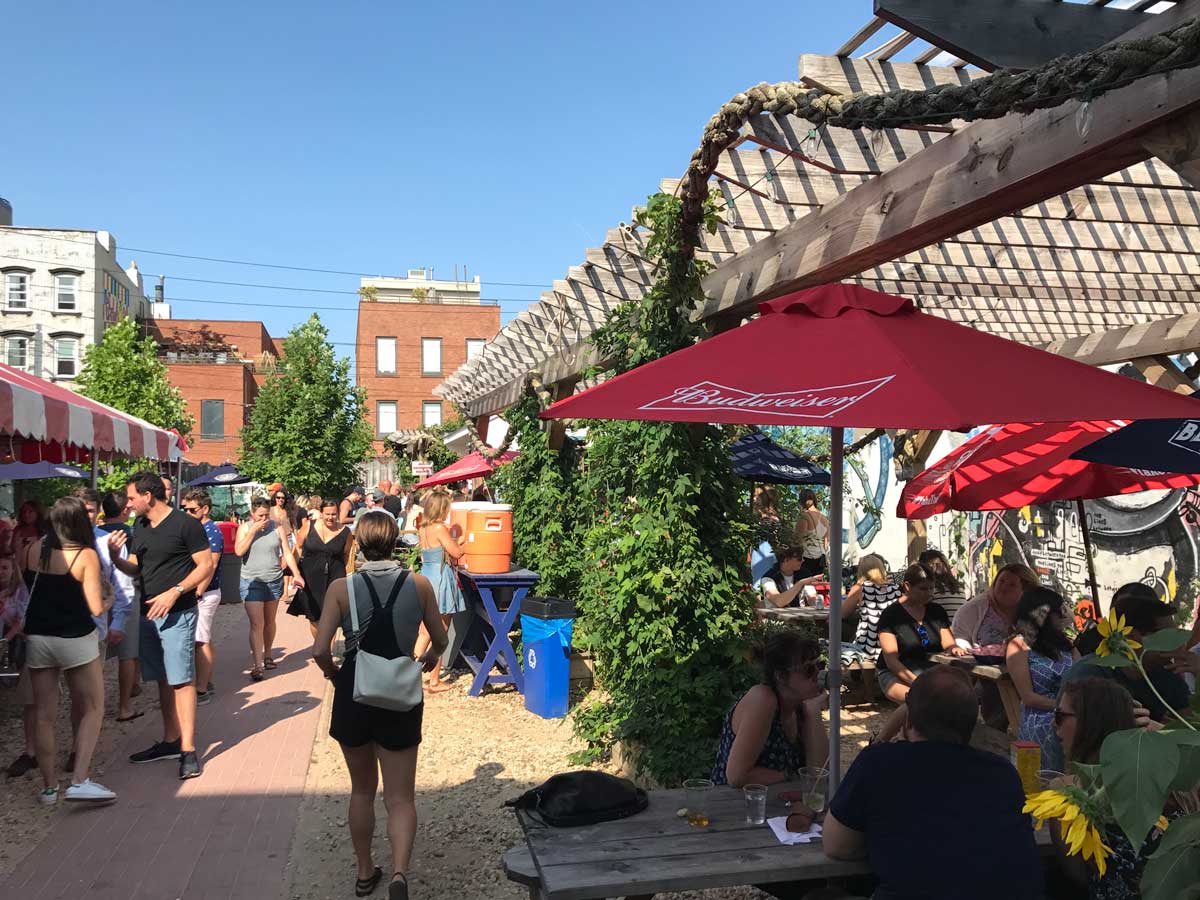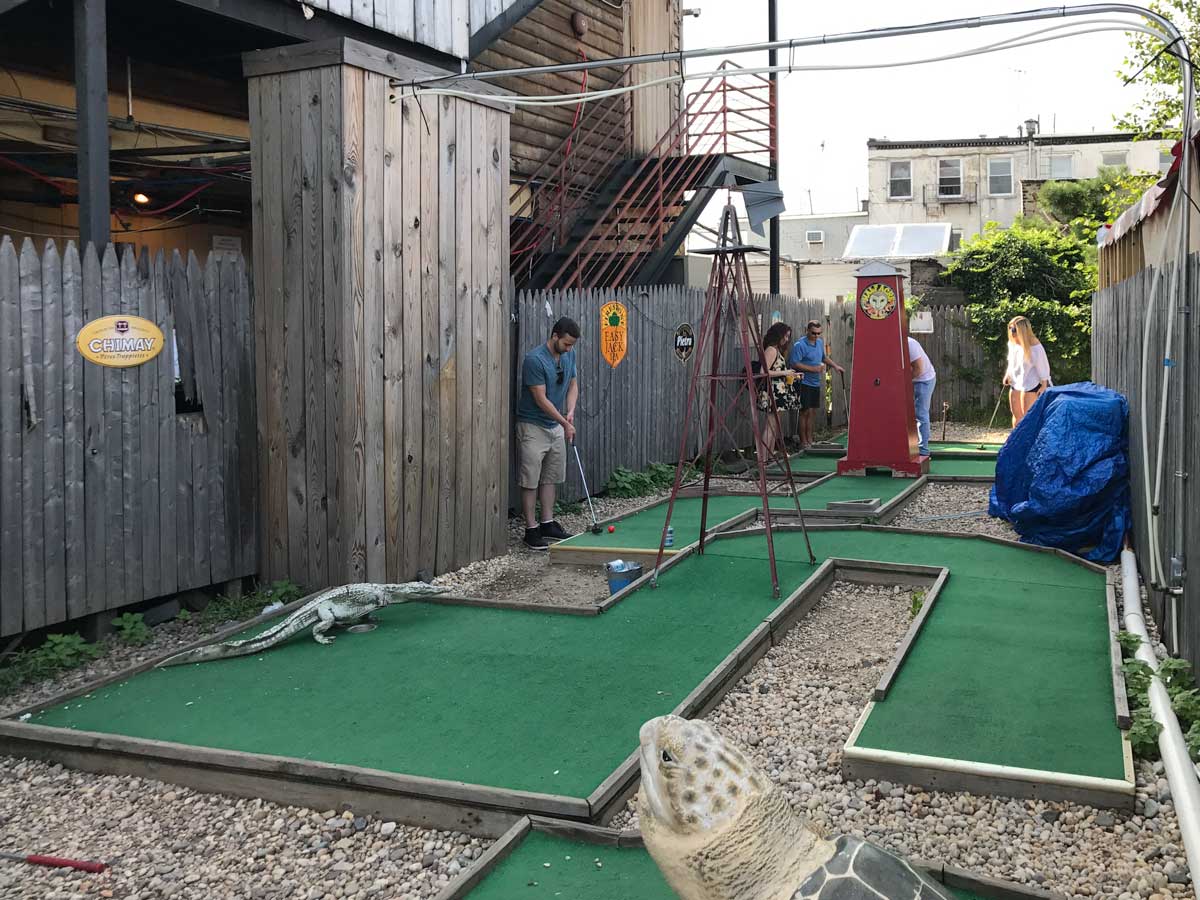 As a place to escape the heat and drink frozen, fruity drinks and ice cold beers, the Brooklyn Crab wins hands-down. It's family and dog-friendly, with as many four legged friends as toddlers running amok around our ankles. Plus there's a free ride on the Ikea ferry departing every half hour from behind the Fairway supermarket, directly across the road, making for a novel ride back to Manhattan.
As New York residents, Bernie and Jess have a range of incredible local places to try or to add to your New York travel itinerary ideas here.
WHAT?
The Brooklyn Crab is a marine-themed seafood restaurant, bar and entertainment venue.
WHERE?
24 Reed St, Brooklyn, NY 11231
b/t Van Brunt St & Conover St
HOW?
The place is always packed in summer.
Book to secure a table
or find a place in the shade.
Follow & Connect with us