The hunt for a good strong coffee is never ending. Especially when you're out on the road. The same can be said for a good craft beer. Luckily Brew & Brew on 5th Street in East Austin delivers on both counts.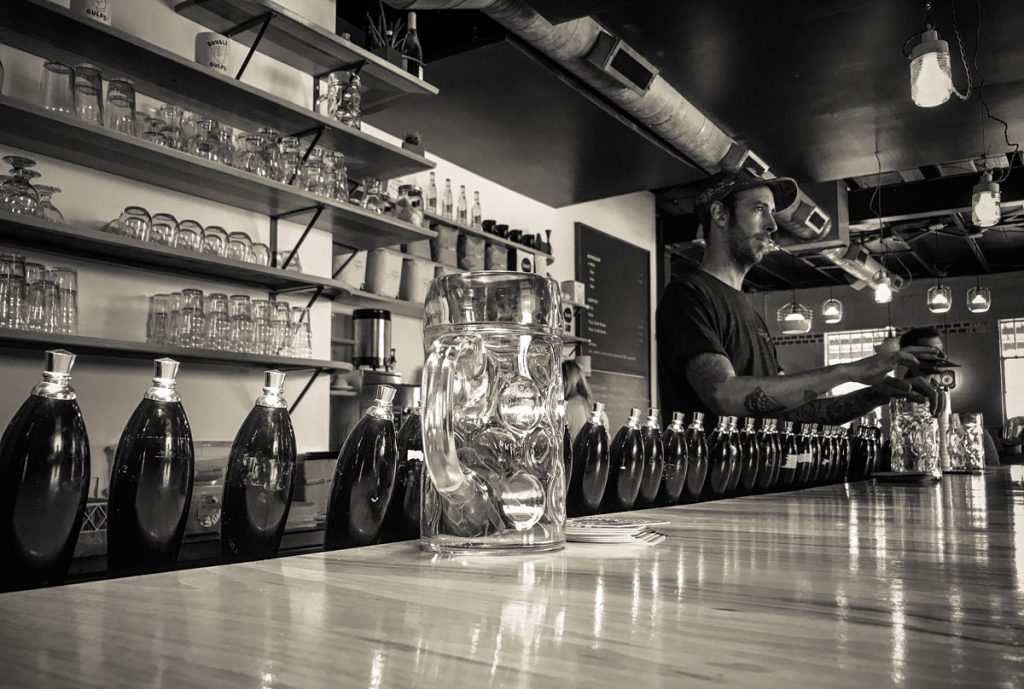 Round One
32 hours in Austin. Where do you even start? Coffee. Perfect. We're up and on the hunt at 8am and take advantage of a voucher for a free coffee from Brew & Brew on the opposite corner. Hopeful that even hipsters are awake at and in need of a heart starter, we're pleased to discover that the place is already buzzing. There's a phalanx of cyclists stopping by and a cranking Japandroids track blasting on the in-house stereo ensures that even if the coffee doesn't rouse you, the tunes will. Luckily the local Flat Track roast is amazing.  It's dark and packs a punch. There is even a pop-up bagel store in the adjoining open space next door.  What more could a couple from NYC ask for at 8am in foreign surrounds?
Round 2
Returning later in the day, the coffees have been replaced with beers and the twenty plus taps of craft beers are being given quite the workout. Coming down from our early morning coffee hit, we opt for round two – it's a long day and we're keen to still be exploring at midnight. This time, we try the cold brew iced coffee. It has a bitter after taste and kicks like a mule. The afternoon breeze and ambience is a great place to spend time with friends or significant others and it's heartening to know that these guys have nailed the best of both types of brewing.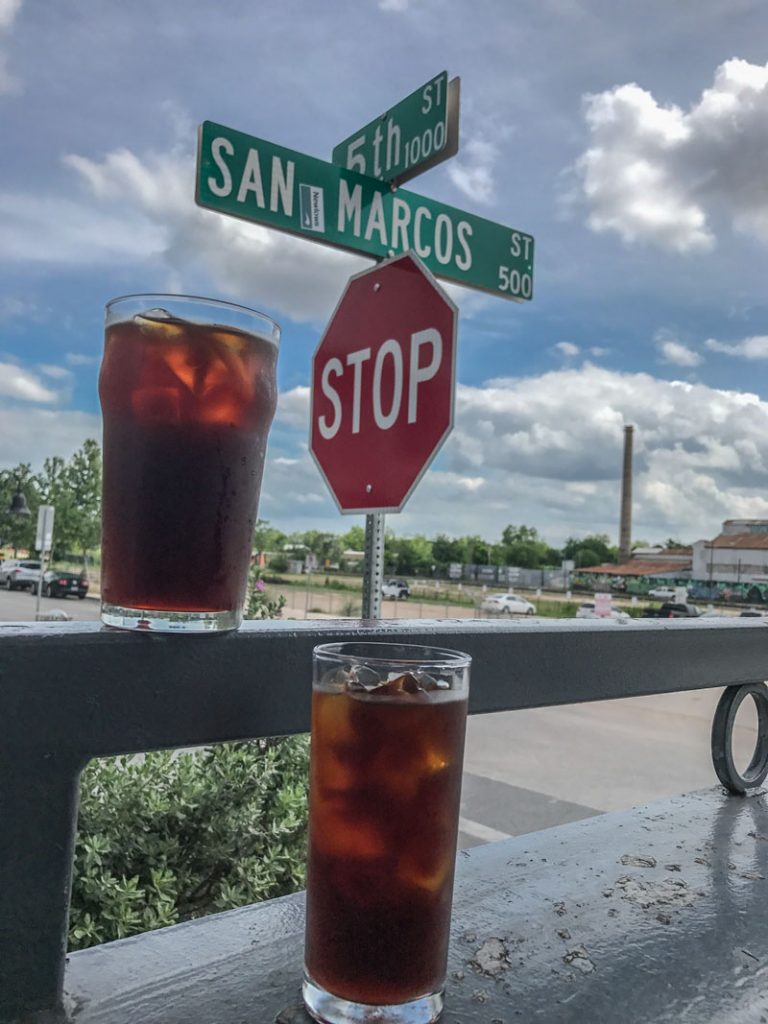 WHAT?
Brew & Brew have 39 rotating craft brews on tap and craftily brewed coffee, located in the heart of hipsterdom.
WHERE?
500 San Marcos Street, Austin
HOW?
Coffees are available from 8am and beers start pouring at 12pm.
Follow & Connect with us