Bourbon Street brings up romanticized imagery in the mind's eye of brass bands, deep African-American spirituals and French street signage. That is just a small part of it. The reality is much closer to Vegas. It's where people come to party. Really, really hard. And it's seedy.
Woah there! Wasn't it supposed to be about great live shows and good times? I'm glad you asked! There are great live shows – there are brass bands, swing bands and then there are the other live shows.
Barely Legal New Orleans
Like at Hustler's Barely Legal Club, the Penthouse Club and the live burlesque shows – transsexual burlesque shows to be precise. If that's your flavor, you will be right at home. Bourbon Street is also the gay epicenter of the French Quarter. Rainbow flags hang with pride off most bars in the lower portion of the street and the music changes gradually from jazz to razzmatazz.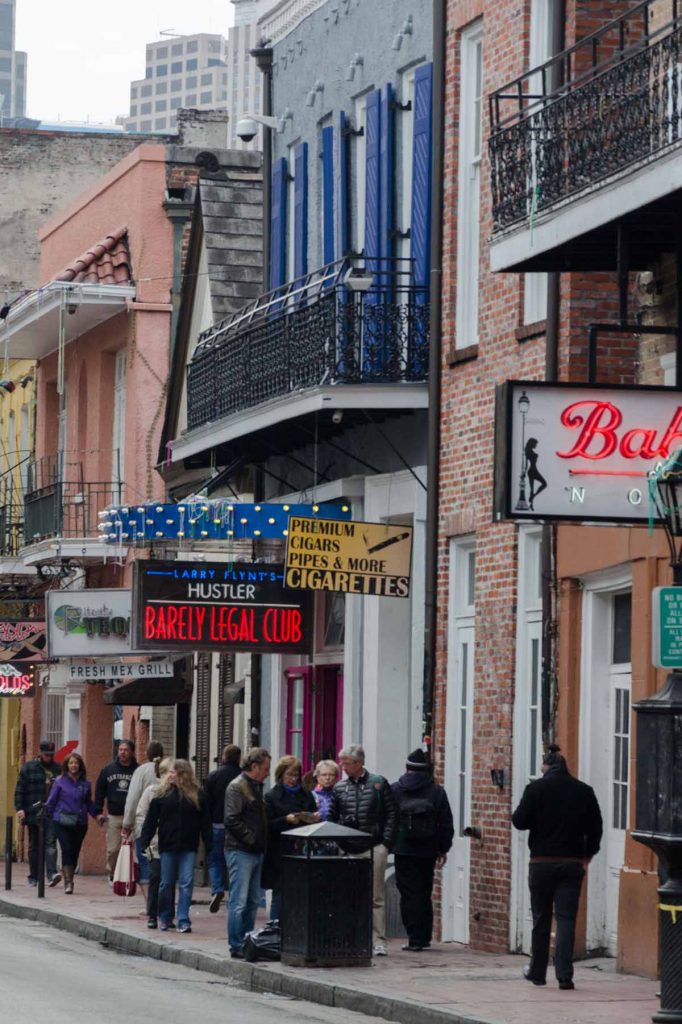 Like Vegas, New Orleans has none of the puritan restrictions of most US cities. You're more than welcome to walk down the street at ten in the morning, sipping daiquiris from Big Gulp cups and that's exactly what most of the fifty-something women we pass are doing. Here, like Sin City, you can stroll the quarter drinking beer not just from yard glasses clipped to lanyards, but also from fish tanks!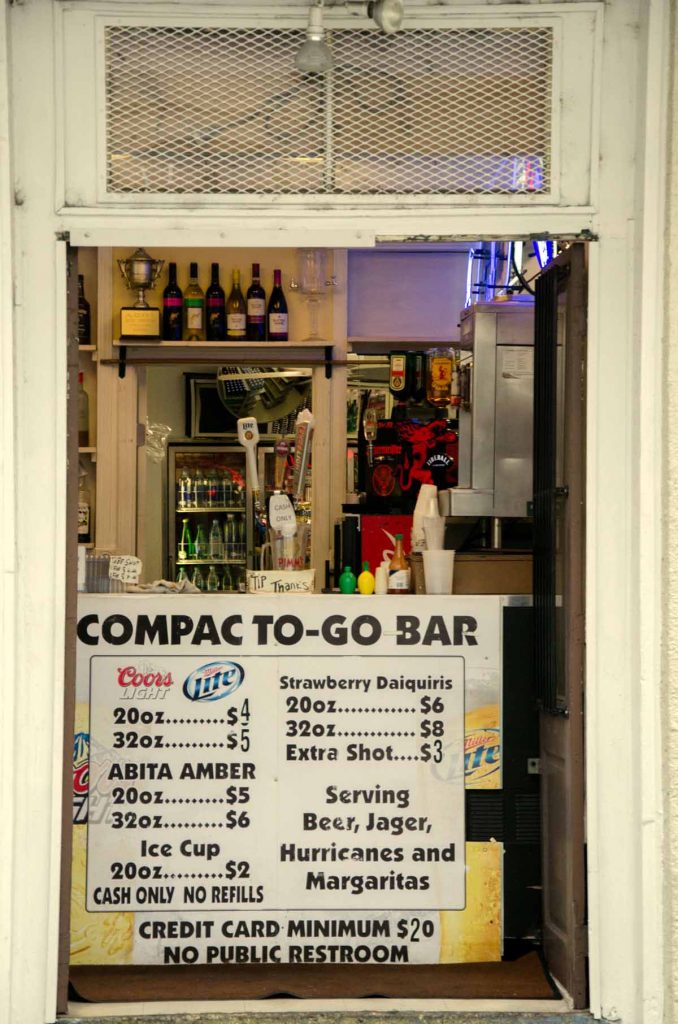 Bourbon Street, as a name has more to do with the royal lineage than the dirty, sugary liquor, which has tones of unwashed footy socks, mixed with cheap granddad cologne. In fact a more appropriate name would be Grenade Street, named after a tacky local cocktail known for its potency, it contains a near lethal mix of a shot of gin, a shot of bourbon, a shot of vodka, a shot of Midori and a shot of rum. It's dangerous enough that bars are only supposed to recommend a maximum of four in a day. To top it off, it's served in perfectly tacky, bright green plastic grenade/rocket glasses.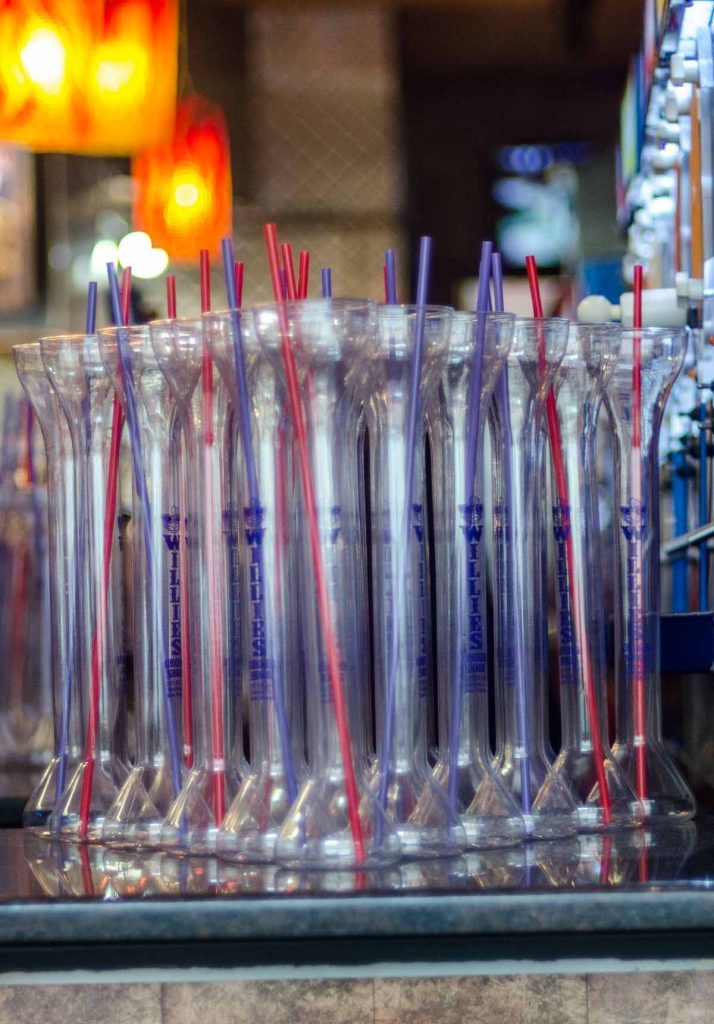 Why Call a cocktail in a hurricane affected city, the Hurricane?
The other local favorite is the even tackier Hurricane. For a town that was devastated by one, it's either ballsy, stupid or the most tasteless homage imaginable. The Hurricane is a blend of three different rums, passion fruit syrup and lemon juice. Legend hath it, it came about in the Prohibition era, at a bar called Club Tipperary, where the owner, Pat O'Brien created it as a way to deal with a vendor agreement, that required him to buy bulk rum as the only way to access premium scotch whiskeys for his pub. The name was derived from the password for the speakeasy, "Storm's brewing". I can only imagine that modern drinkers experience similar devastation and wake up with a cloudy head and stormy temperament. oI'll stop now.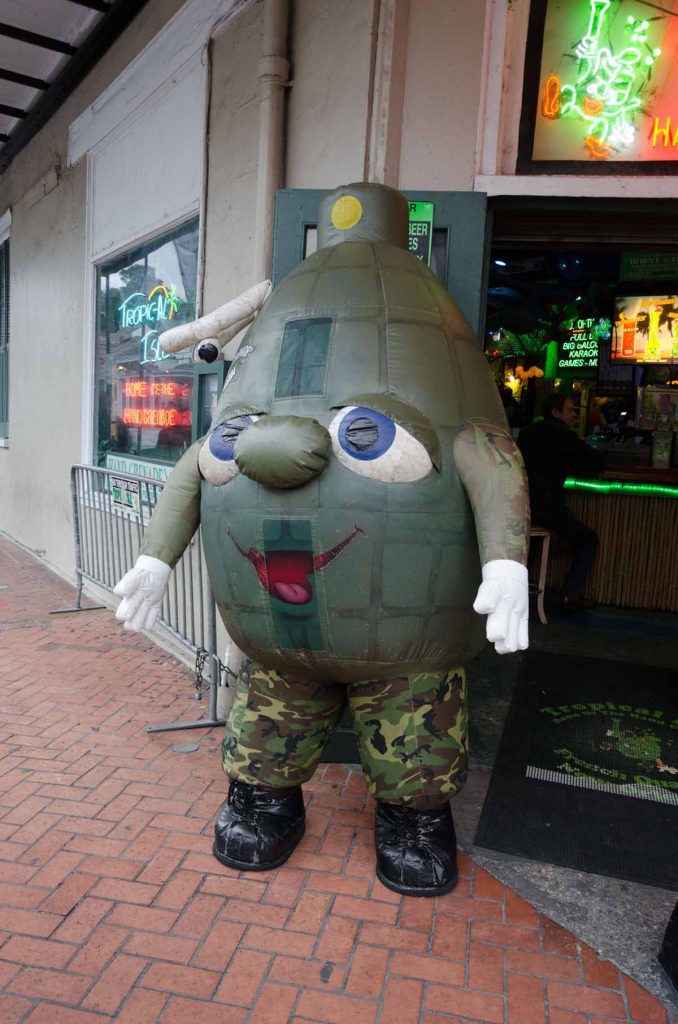 So back to the real draw card – not the crap souvenir shops and their tacky green, silver and purple mardi gras beads, not the lure of portable yard glasses or fishtanks full of pale ale and not the chance to see strip shows or chicks with dicks and certainly not the chance to eat crumbed gator – which I actually did and kind of enjoyed. I don't even think it tasted like chicken. It was a little richer and fishier. No, we came to Bourbon Street for the jazz.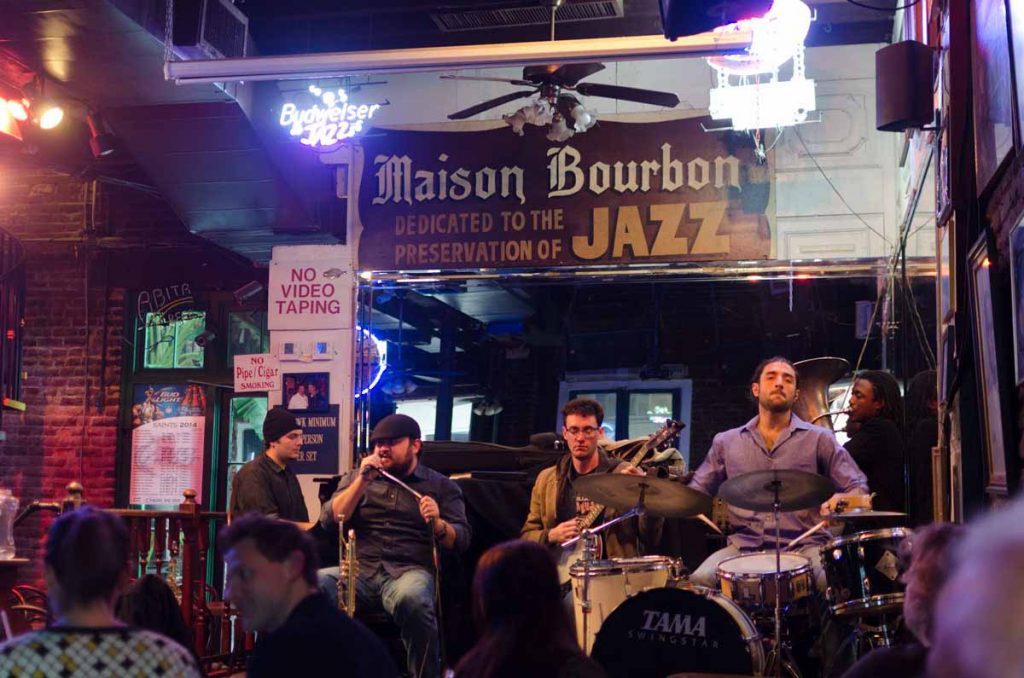 Maison Bourbon
Fatigued by a day of wandering in almost zero temperatures, we finally stumble into Maison Bourbon, the only bar that isn't playing Top 40 covers, live Stevie Ray Vaughan covers and half-assed funk – not that there's anything wrong with that. We're here for the full experience of southern, New Orleans jazz – big on brass and not shy of throwing a banjo player under the bus as part of the show. Fortified with a hot buttery rum, a warm cocktail that's sickly sweet, I try to inspire Jess to finish hers (she hated it) by telling her to imagine she's at Hogwarts and she's drinking Butter Beer. The drinks are overprized and overspiced and to add to the experience, we're expected to pay for the entertainment too.
In summary, Bourbon Street is a great place for a party but it's not the best place for a family after 3pm.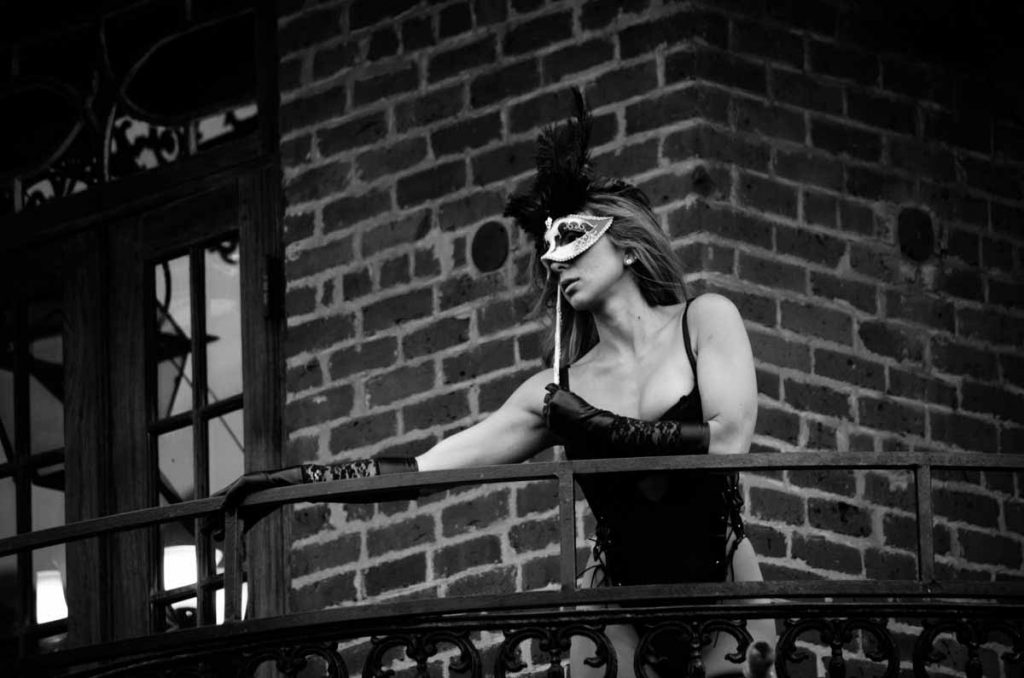 WHAT?
Bourbon Street is New Orleans' party central with live music, colorful characters and a ridiculous amount of drunk guys.
WHERE?
Bourbon Street is in the heart of the French Quarter, extending 13 blocks from Canal to Esplanade Avenue.
HOW?
The area is best enjoyed walking and exploring as part of a day in the French Quarter, but for the real New Orleans experience, travel a few streets further to Frenchmen Street.
Follow & Connect with us