Imagine having the chance to celebrate life's best and worst vices at a Bacon and Bourbon Festival. You can at the annual, Bacon Bourbon and Brew Festival in Newport, Kentucky.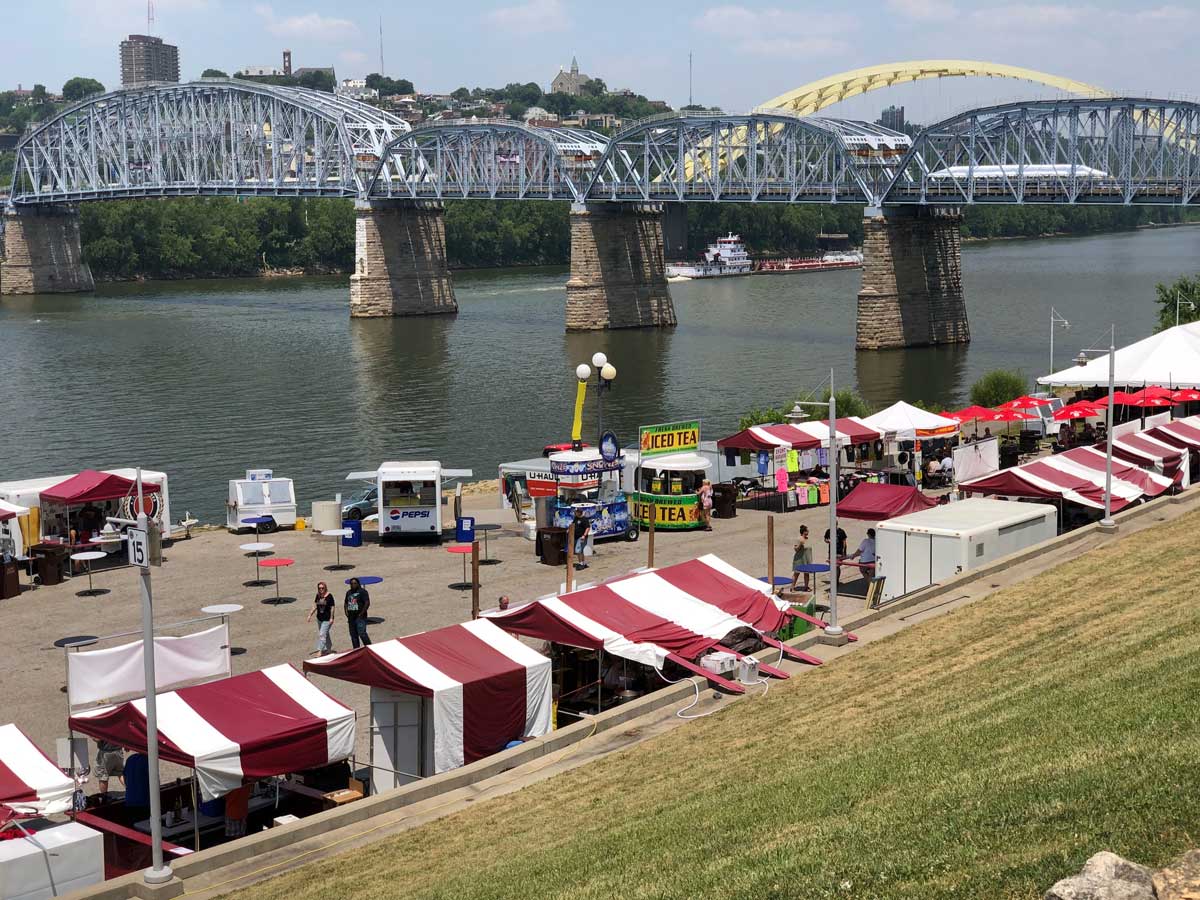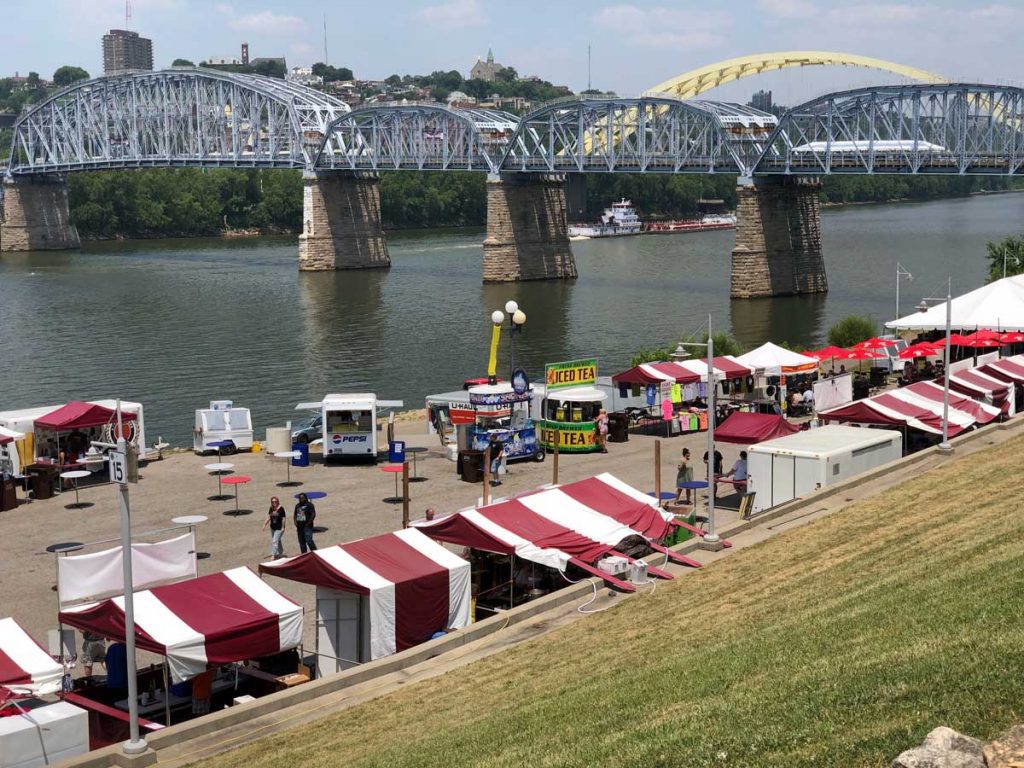 You can't venture to Cincinnati without crossing the Ohio River and dipping your feet into Kentucky life. Fortunately for us, the weekend we visited happened to coincide with the region's Bacon, Bourbon, and Brew Festival in Newport Kentucky, just off the bridge.
Hangover Food
We're there early and the midsummer sun's already delivering a punishing basting. Sweat drips from every pore and the sins of last night roll down our faces. What we need is a thirst-quenching beverage and we've come to the right place. For an area steeped in distilling history – this is where Jim Beam is made, our expectations are high but as it's only noon and following a long night out, the party spirit is lacking. But not for long.
We're welcomed to the party by a local covers band ripping it up with southern pub-rock tunes and hair metal classics. Complete with leather jackets and mullets, these guys don't just live it, they've been living since the first time it was cool and they're laying down the gauntlet – are you ready to PARTAAAAY?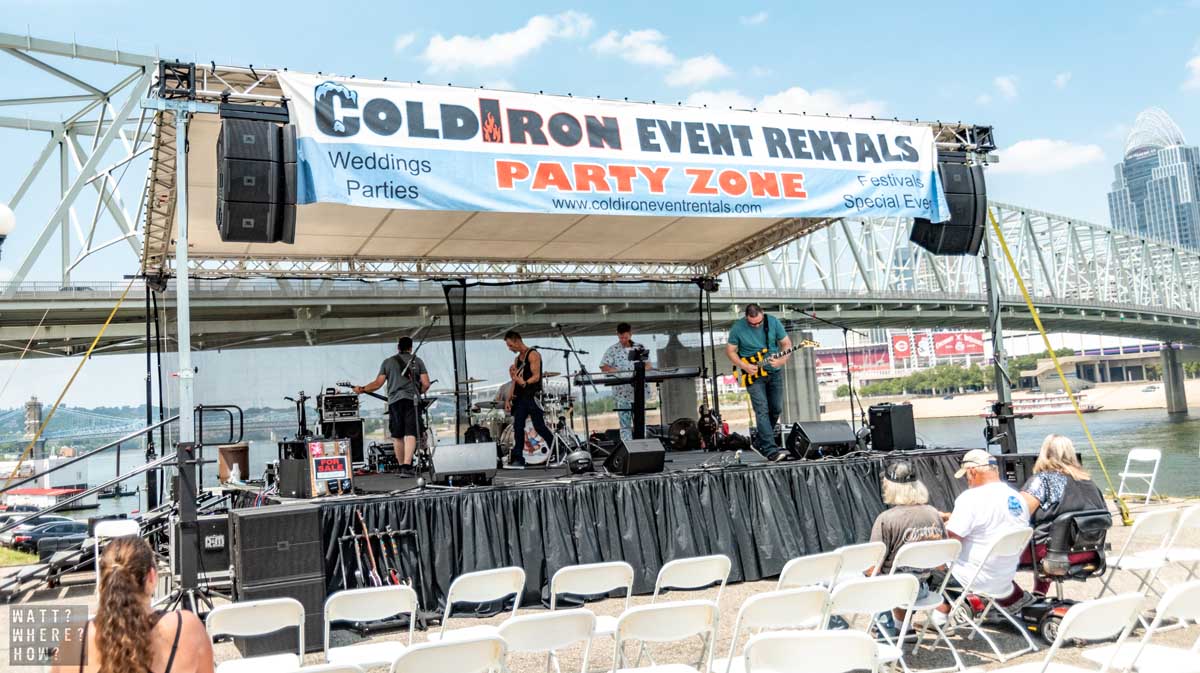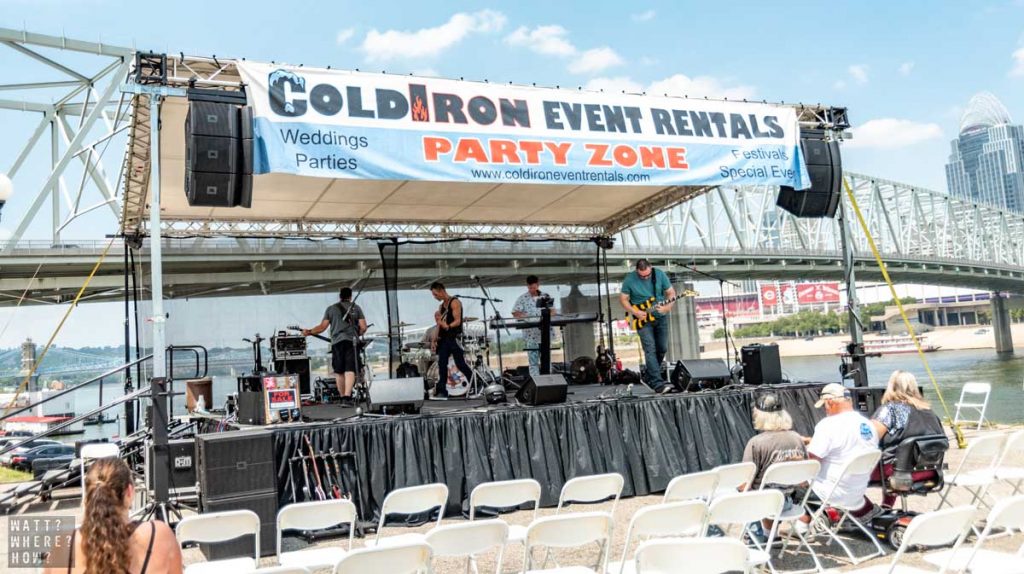 Getting down to business, as we survey the selection of local food vendors. It's like being on a Man VS Food episode, with all manner of artery-clogging wonders. We're amazed at the region's culinary delights that are more disgusting than degustation. Anything that can be fried, battered, or made with bacon and bourbon is for sale and while we all know that everything tastes better with bacon, this is extreme bacon overload – to the point we're surprised there's not a line of paramedics ready.
Meet me in heaven at the Bacon and Bourbon Festival
To get into the festive spirit (and line the tummy), we throw down a maple bacon-wrapped meatball with a spicy BBQ sauce. It's a next-level explosion of sweet, savory, and spicy flavors that seem to all revel in harmony in your mouth. At three for five dollars, these balls pack a powerful punch and are perfect to share between two. We avoid the temptation of funnel cakes and deep-fried Oreos, knowing we have some Bourbon to sample.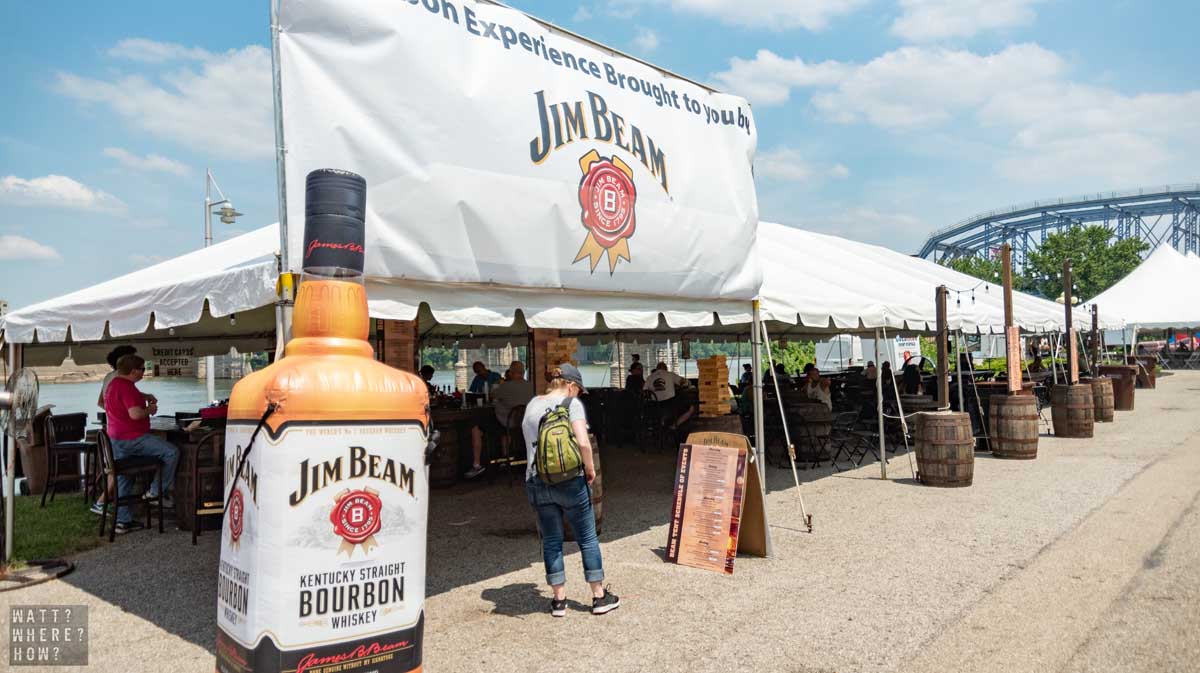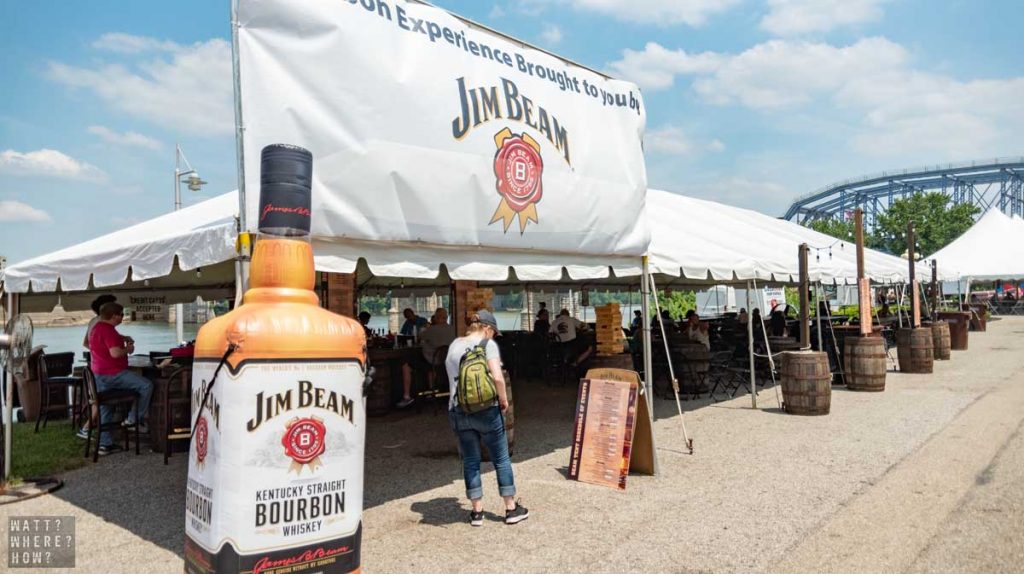 What's a bacon and bourbon festival without Kentucky's finest? Venturing along the riverfront, we're mildly disappointed by the poor representation from regional distillers. It's pretty much Jim Beam and Crown Royal at each stand. And while we're all for championing the little guy, we're grinning like Cheshire cats as we approach the Jim Beam Kentucky Bourbon lounge. Signing up for Bourbon Tasting 101, the tent is a cool escape from the heat, with giant Jenga and enormous industrial fans. Exchanging our dollareedoos for Jim Beam poker chips, we're in!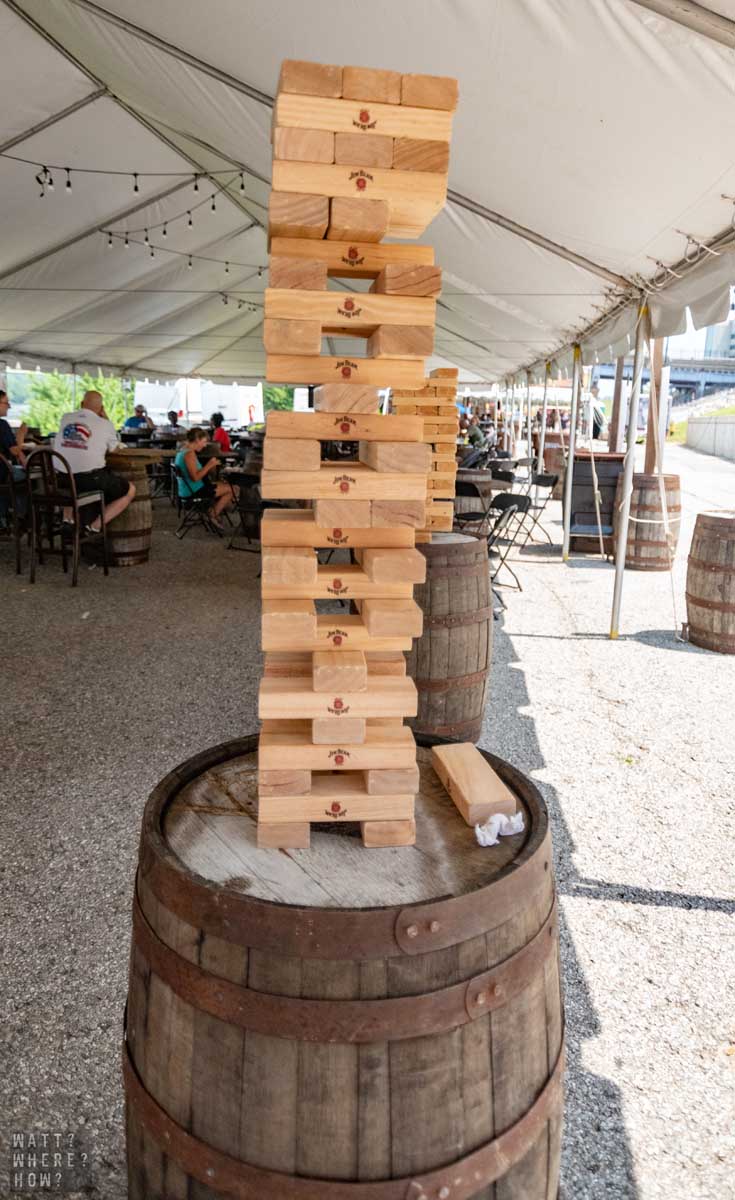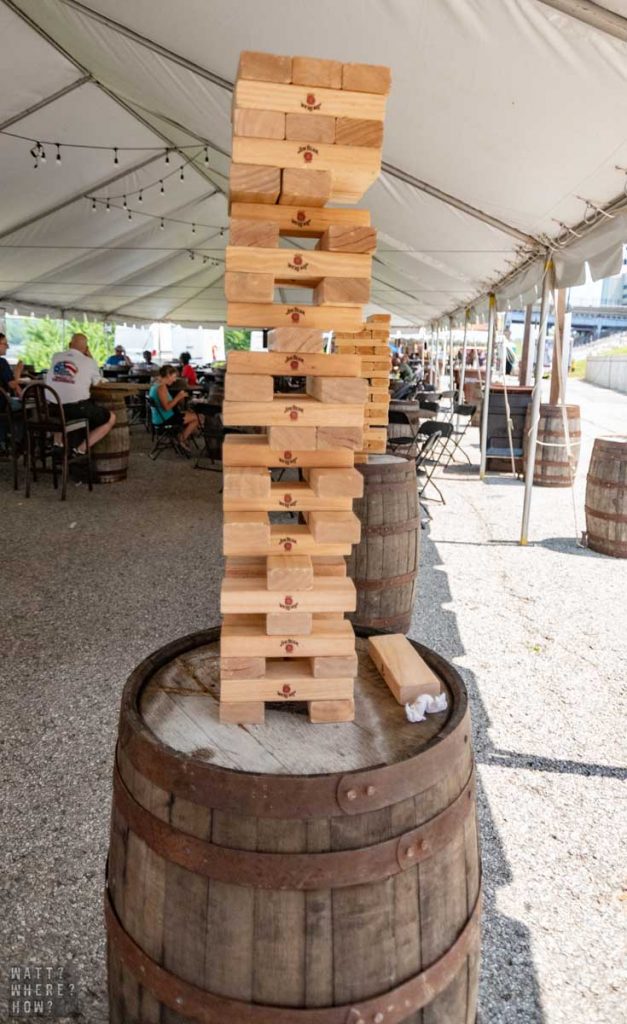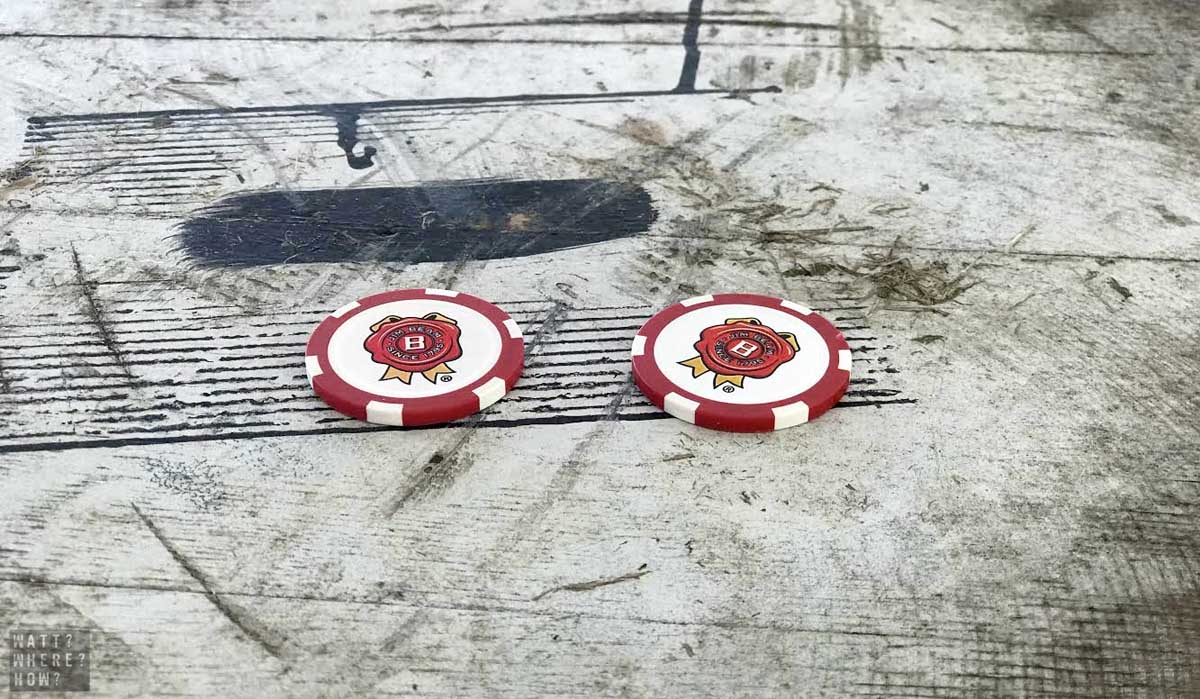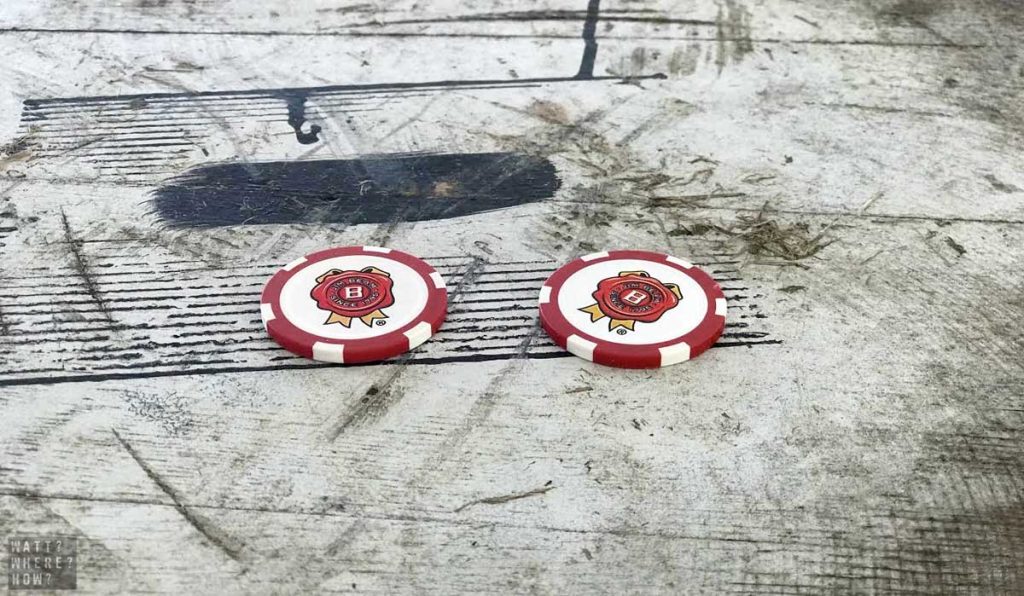 Joined by a group of others who have made the pilgrimage to Kentucky for this bacon and bourbon festival, our guide takes us on an educational journey as we learn: bourbon basics, the distilling process, and the flavoring process. Guiding us through our tasting flight that starts with the traditional Jim Beam White and ends with the Devil's Cut.
We swish our glasses, dip our pinkies, practice our Kentucky Chew, and learn to distinguish the nuanced flavor cues between oak, vanilla, caramel, and just plain alcohol flavors. Lasting a little over an hour, we leave feeling lighter headed but heftier and richer in our knowledge of Bourbon.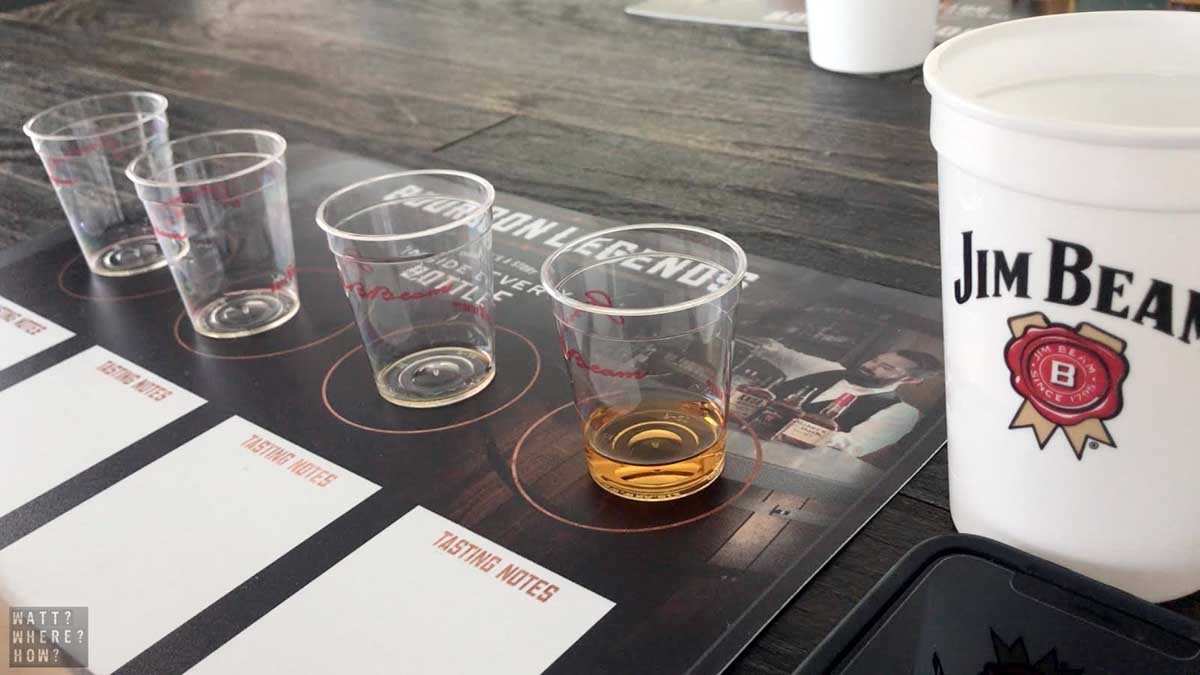 After the bourbon, it's time for dessert. Queue a donut sandwich: a bourbon glazed donut, with bourbon and chocolate chip ice-cream filling, topped with maple bacon. Borrowing from tomorrow's calorie intake, the treat is inhaled, returning us to a childlike state of joy with an overwhelming sense of achievement. Day made.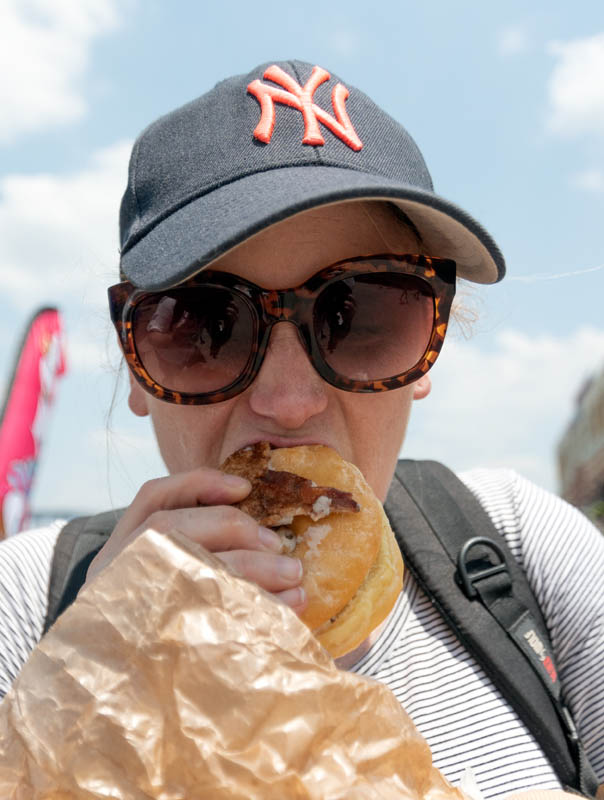 All in all, we thoroughly enjoyed our brief celebratory foray into Kentucky life.  The folk were friendly, the fare was delectable and there's just something homely and welcoming about southern comfort. We will certainly be back to explore more of Kentucky, and hopefully a mint julep or two! And if you're in the area for next year's Bacon, Bourbon, and Brews festival—don't pass up the opportunity to savor the regions delicacies.
Although this amazing bacon and bourbon festival happens once a year, we have some great ideas to make the most of your time in Cincinnati Ohio here.
WHAT?
The Bourbon, Bacon and Brew Festival is an annual Kentucky event.
WHERE?
Festival Park Newport
Riverboat Row
Newport, KY 41071
HOW?
The bacon and bourbon festival happens annually in July.
Follow & Connect with us