16-bit Bar unites gaming with drinks in a gloriously nerdy haven that shouldn't be missed.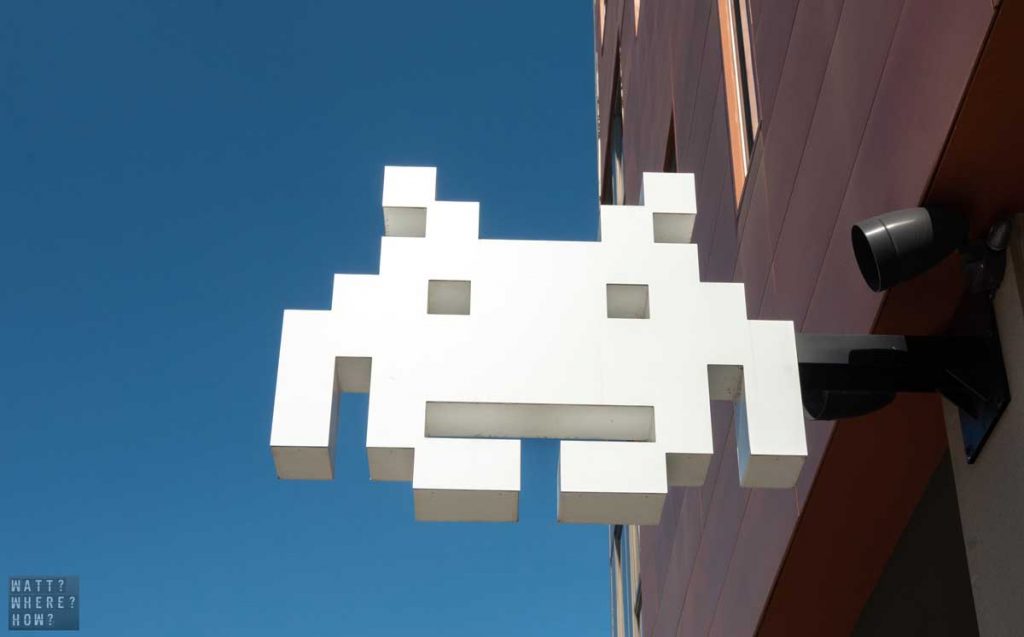 Remember a time when your self worth wasn't mentioned in likes but in your position on a leader board? Creating a three-letter combination that was your moniker or alias, raiding your dad's bottom drawer for change and challenging your best friend on pinball or Double Dragon?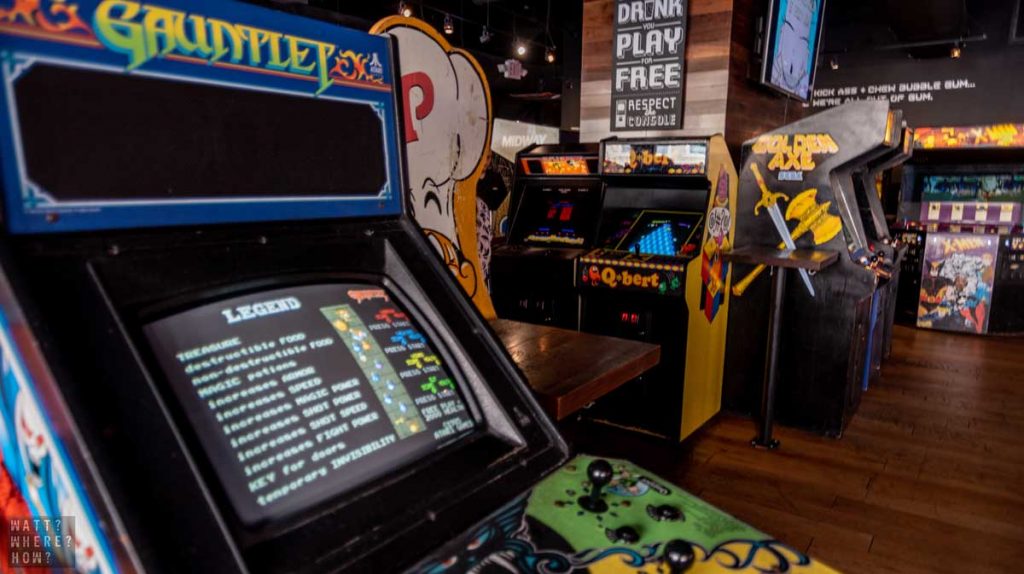 Relive those memories through your adult eyes at Cincinnati's 16-bit arcade bar. This sprawling space boasts over 50 of the all-time great arcade cabinets. Donkey Kong, Mario, Q-bert, Duck Hunt (complete with original light guns), Pac-Man and Deluxe Space Invaders are all represented as are Star Wars arcade, Frogger, NBA Jam and Street Fighter.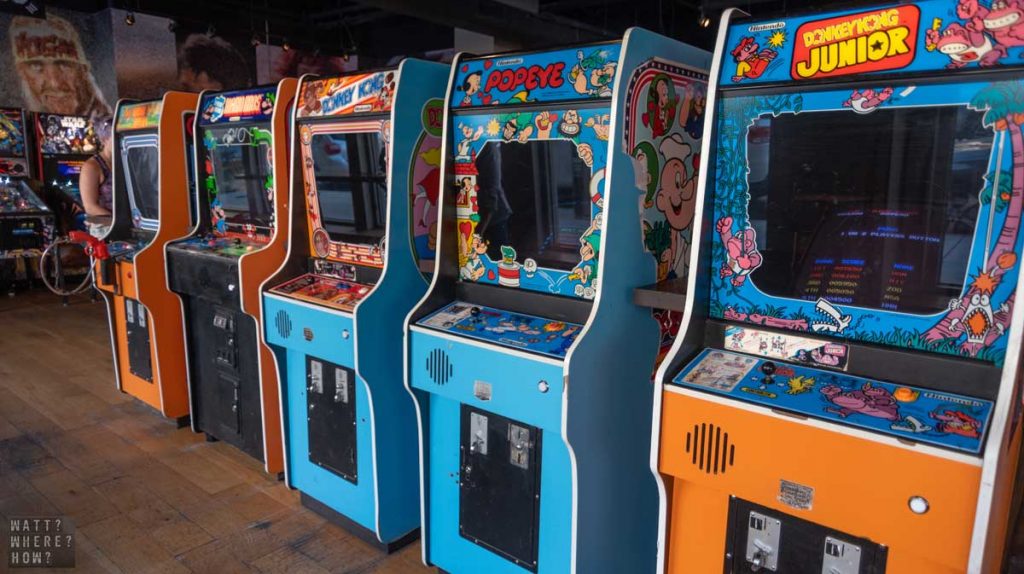 Multi-ball!!!!
For pinball fans, it's a little light-on but the ones they offer are all modern with holographic screens (Star Wars, Iron Maiden and Metallica). Pinball costs 50c a game whereas all the computer games are free as long as you're drinking.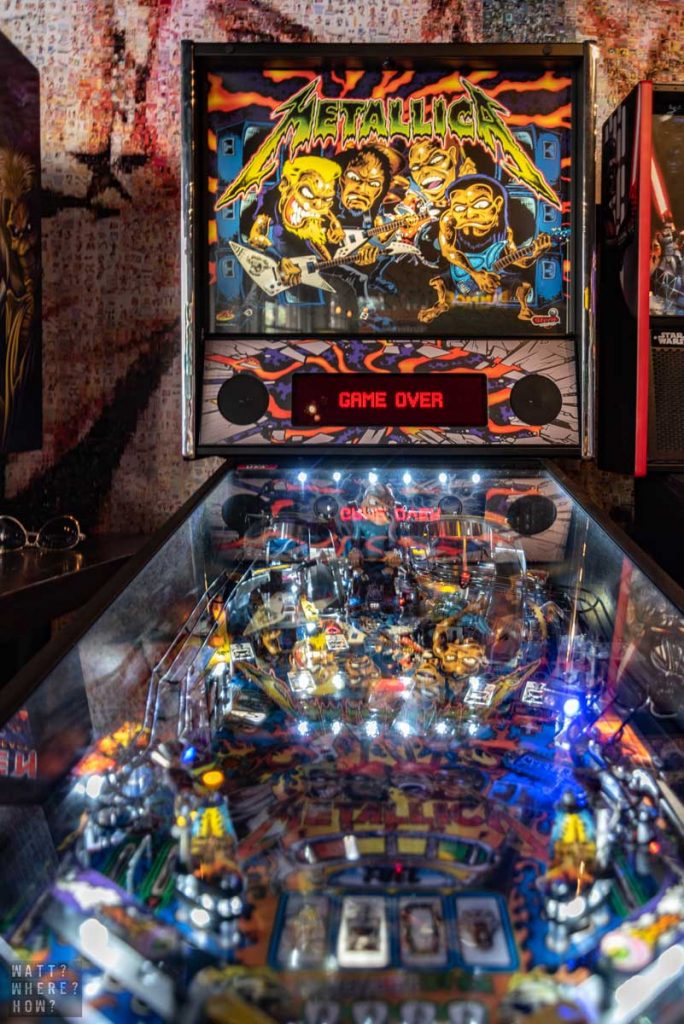 Console Yourself
As a true gamer's paradise, the fun doesn't stop with arcade machines. A side bar dressed in an enviable collection of 80s and 90s cassettes and VHS tapes provides a backdrop to a wall of screens attached to a library of retro gaming consoles and piles of cartridges. The machines date back to an original Atari 2600 through to each generation of Sega, Nintendo, PlayStation and Xbox machines, all wired up and ready to go.
Instead of the milkshakes and sodas of your youth, you can enjoy adult drinks that capture the childlike imagination suppressed in your head from years of adulting. Moving straight past an enviable selection of craft beers you can opt for one of about twenty creative concoctions named after eighties icons like the Hulk Hogan (vodka and lemonade with a Bomb Pop icy pole – we used to call them Rockets) or our favorite, the Carrie Fisher (RIP), made with Bacardi, blueberry vodka, pineapple juice, lime juice, Blue Curacao and a purple rock candy swizzle stick.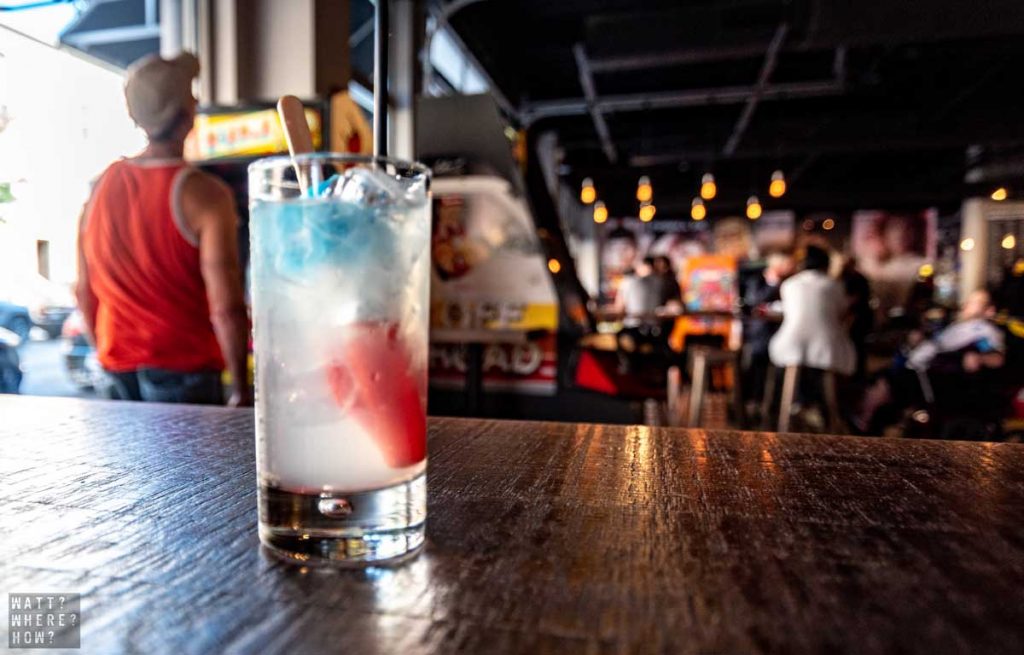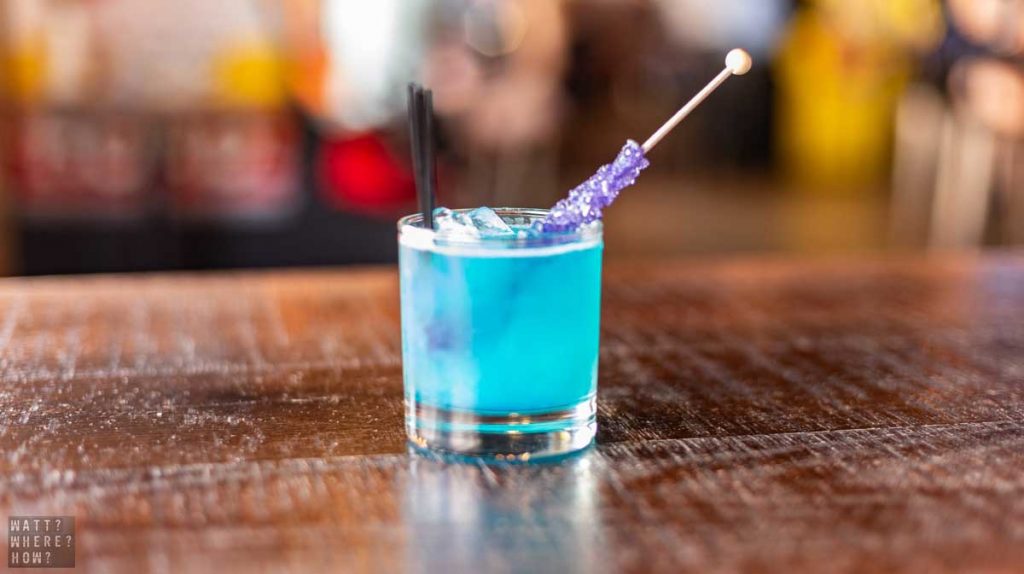 From collages of kitsch characters of our formative years and roofs bedecked in classic skateboard decks to the fun slogans on the staff shirts, 16-Bit bar and arcade offers hours of good clean fun – or sloppy drunken dun. The Cincinnati bar and arcade truly nails the nerdy booze and gaming experience and if you can't seem to find yourself in Cincinnati on a night out, there are 16-bit Bar and Arcade versions in Cleveland, Charlotte, Columbus, Nashville, Indianapolis, Easton, and even Dublin!
---
WHAT?
16-bit Bar is Cincinnati's premier computer and arcade gaming bar.
WHERE?
1331 Walnut Street, Cincinnati, OH 45202
HOW?
HOURS
Mon-Fri: OPEN AT 4PM
Sat/Sun: OPEN AT NOON
Follow & Connect with us