A journey to the Yucatan Peninsula isn't complete without experiencing Valladolid, a flawless example of a conquest era Spanish town, dating back to 1540.
The regional center is home to approximately 46,000, with many Mayans mixing with Criollos, the descendants of the early settlers. Situated 150km from Cancun and just 40km east of Chitzen Itza, it is a viable destination on the tourist path.
Valladolid was actually built on top of a Mayan town called Zaci. The ruthless settlers dismantled the stone huts and used them as the basis of their new town's buildings. Understandably the relationship with the Mayan people remained volatile, with skirmishes with the conquerors continuing into the 1800s. Despite the ugliness of its early years, it has now been recognized by the Mexican government for its beauty and cultural heritage, becoming part of El Programa Pueblos Mágicos (the Magical Villages Program).
It's Friday afternoon and there's the freewheeling sense of relief that the week is over and the fun is about to start. Local residents are winding up operations for the week. For many, it's already knock off time.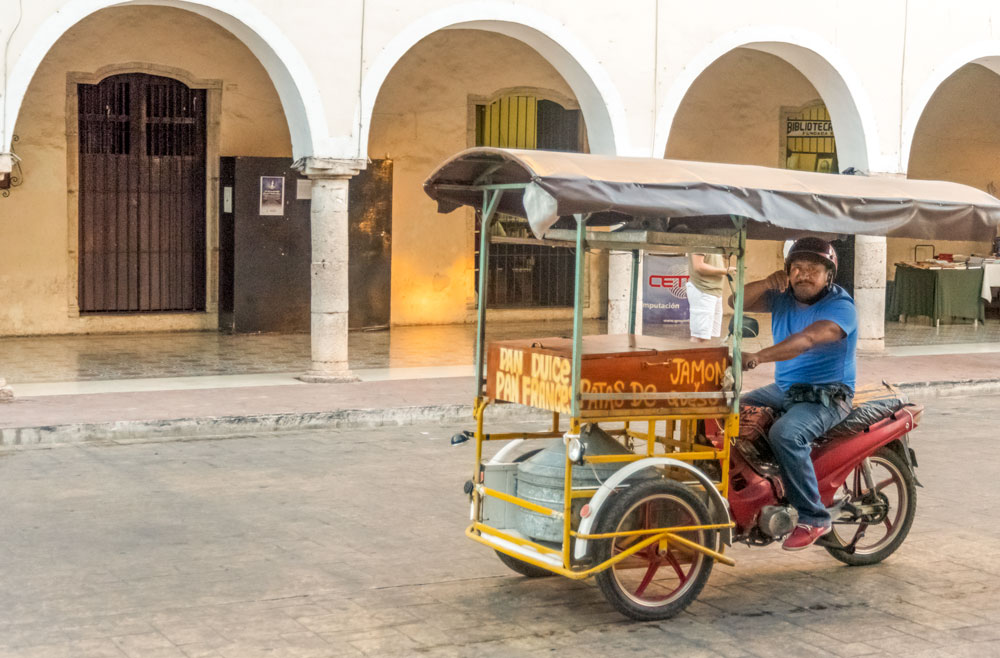 We're passed by rusty pickup trucks chugging down the main street. In their tray backs young men recline, basking in the late afternoon sun. You can almost taste the beer and tequila.
The town captures the essence of a 16th century Spanish community. The chessboard-like grid of streets, the "Francisco Cantón Rosado"central square and marketplace are bathed in golden light. A rainbow of flags flutters in the breeze below the twin steeples of the Cathedral of San Servacio o Gervasio. Inside, a few older women pray to 18th century statues of saints and ornate carved altarpieces.
Back in the square, a paved, yet landscaped park, vendors are serving up delicious treats like ice cream, tourist friendly churros dipped in rich Mexican chocolate and regional delicacies like sugar coated corn on the cob. It's a great place to sit and people watch. Further up the main street, a large queue has formed around the entrance to an ultra modern bank – completely out of place aesthetically.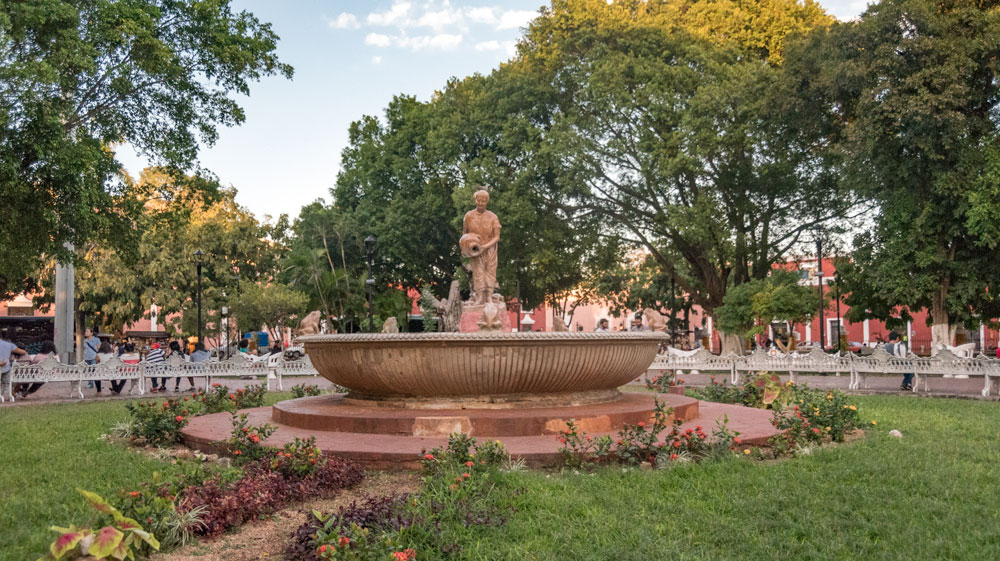 It's Friday afternoon and it's time to cash the paycheck. The weekend's officially started and the locals are ready to party. It's refreshing to know that this is a feeling that is universal.
That's what makes travel so special.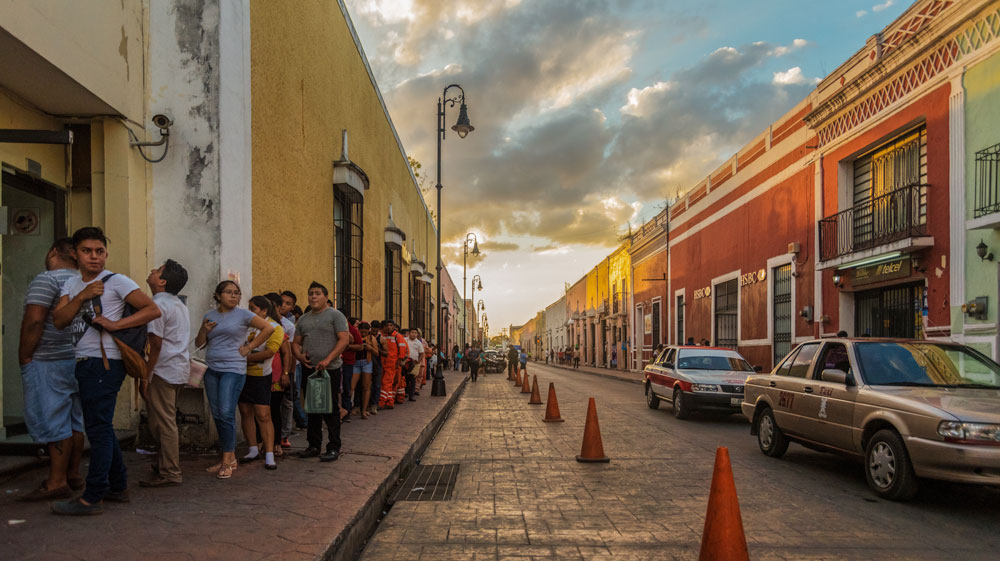 WHAT?
Valladolid is a regional center on Mexico's Yucatan Peninsula.
WHERE?
It's 150km west of Cancun.
HOW?
We went via a Viator tour but it's on the main highway through the region.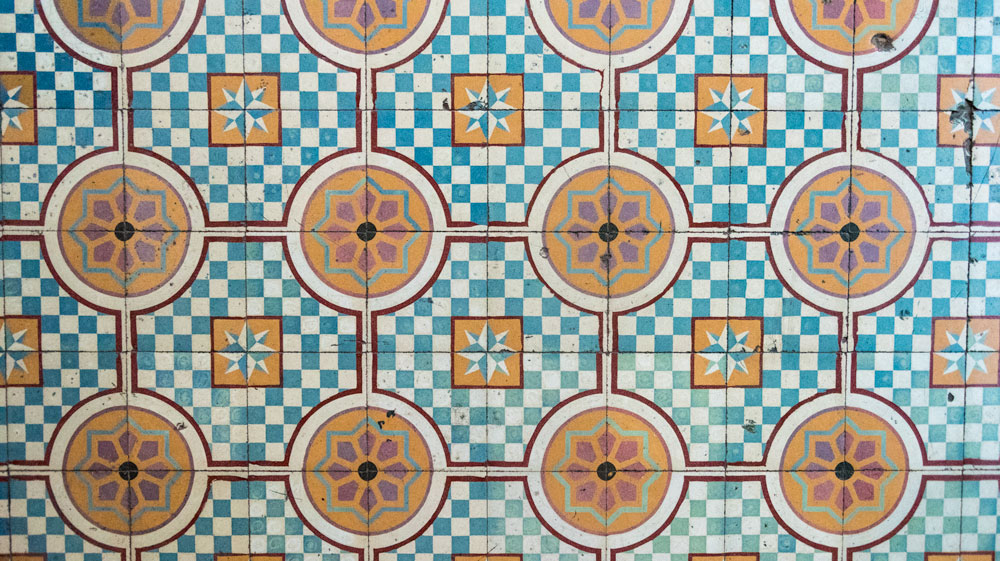 Save
Save
Save
Save
Save
Save
Save
Save
Follow & Connect with us