Mother of Pearl is a cocktail bar in New York's East Village.
There is no shortage of quality cocktail bars in New York. To stand out from the crowd, each has their shtick: hard cover recipe books sold internationally, hidden speakeasies, copper Moscow mule cups – Will Ferrell themes. You need to have a story to go with those $15 cocktails and when you crack that perfect balance, word spreads fast.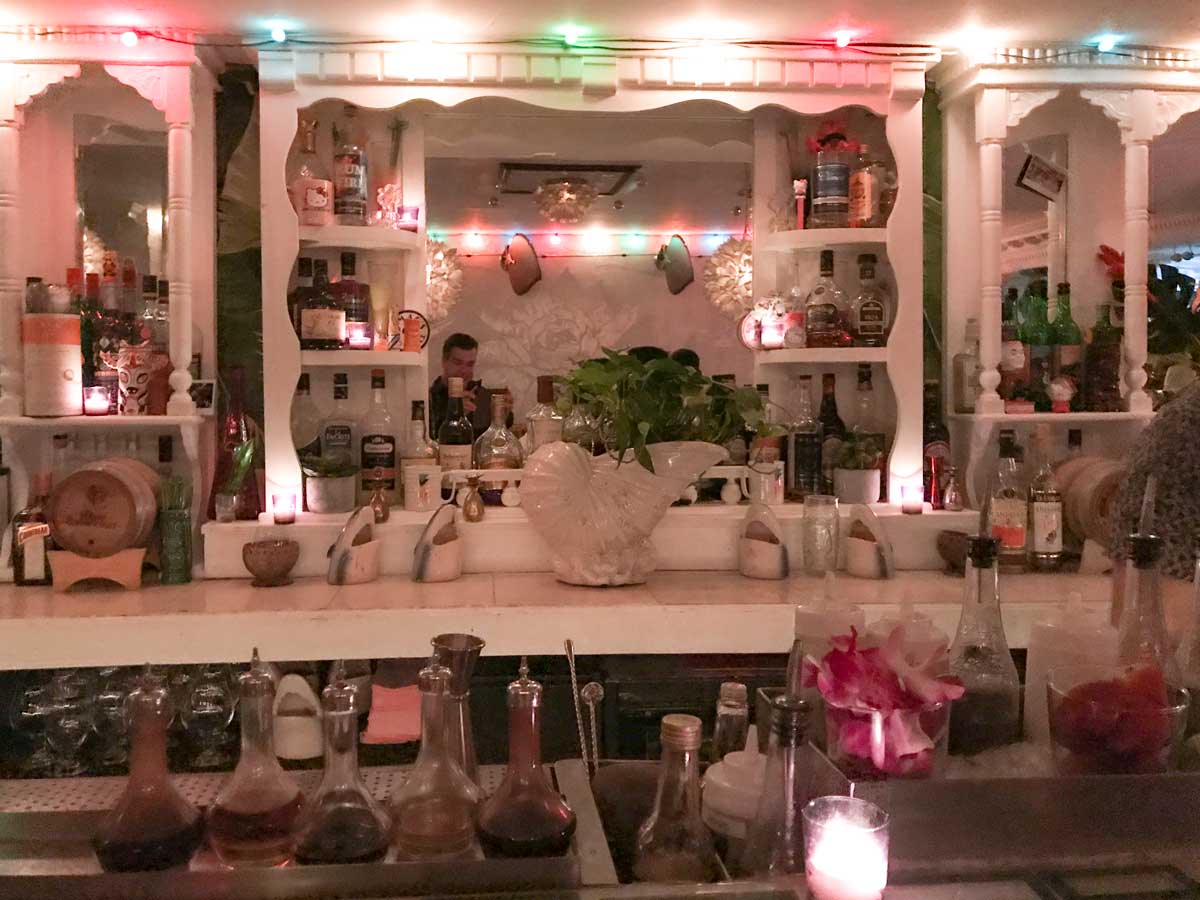 The Mother of Pearl is one of those buzz bars. Situated on the corner of Avenue A and East 6th Street in the East Village, it is a Hawaiian themed bar, rather than a Tiki bar. The interior is tastefully decorated with pearloid and gorgeous blown glass chandeliers. With the subdued lighting, it almost feels like you're under sea.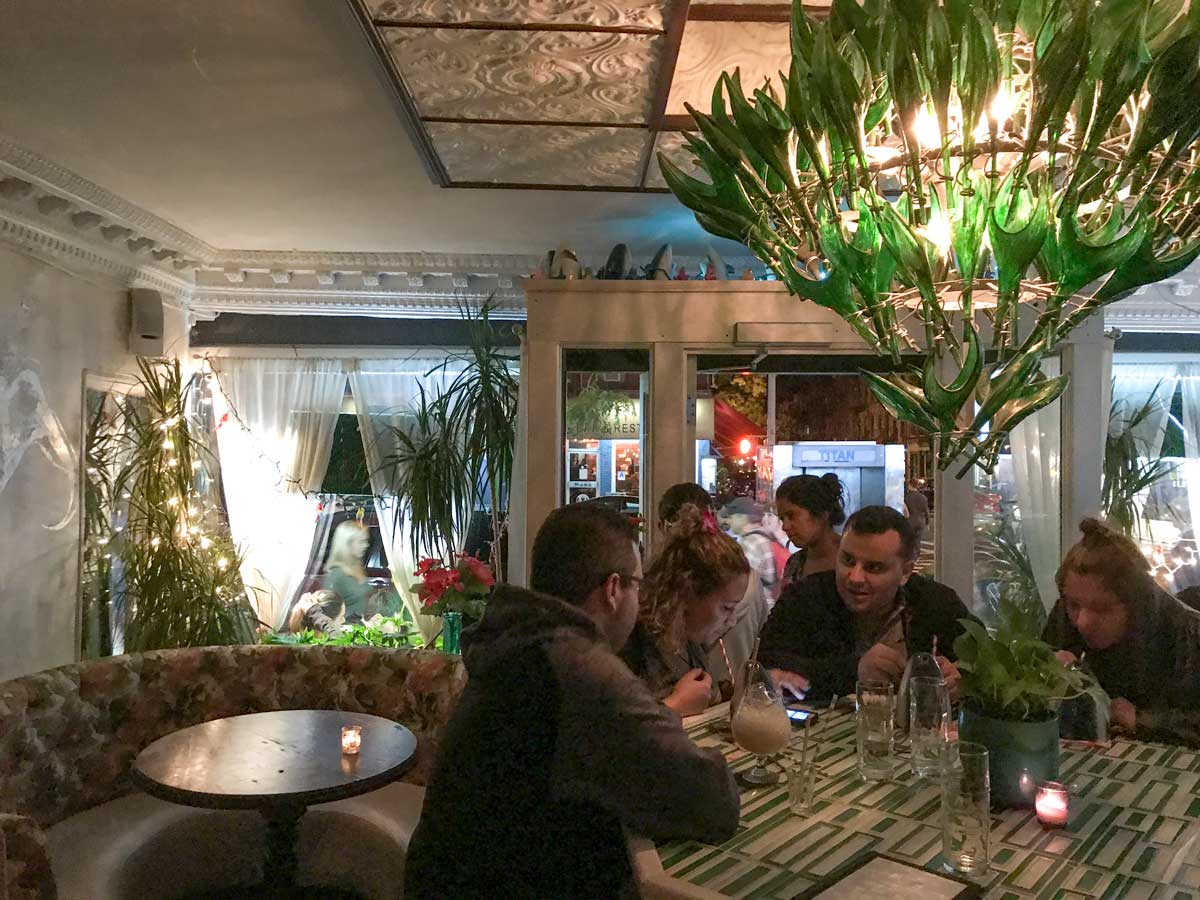 Mother of Pearl offers a completely vegan menu with plenty of options for the gluten intolerant types. We ordered the mushroom pot stickers (gyoza), tofu pad thai and pickled vegetable spring rolls. The flavors are light and fresh and make for the perfect base for the other menu – the cocktails.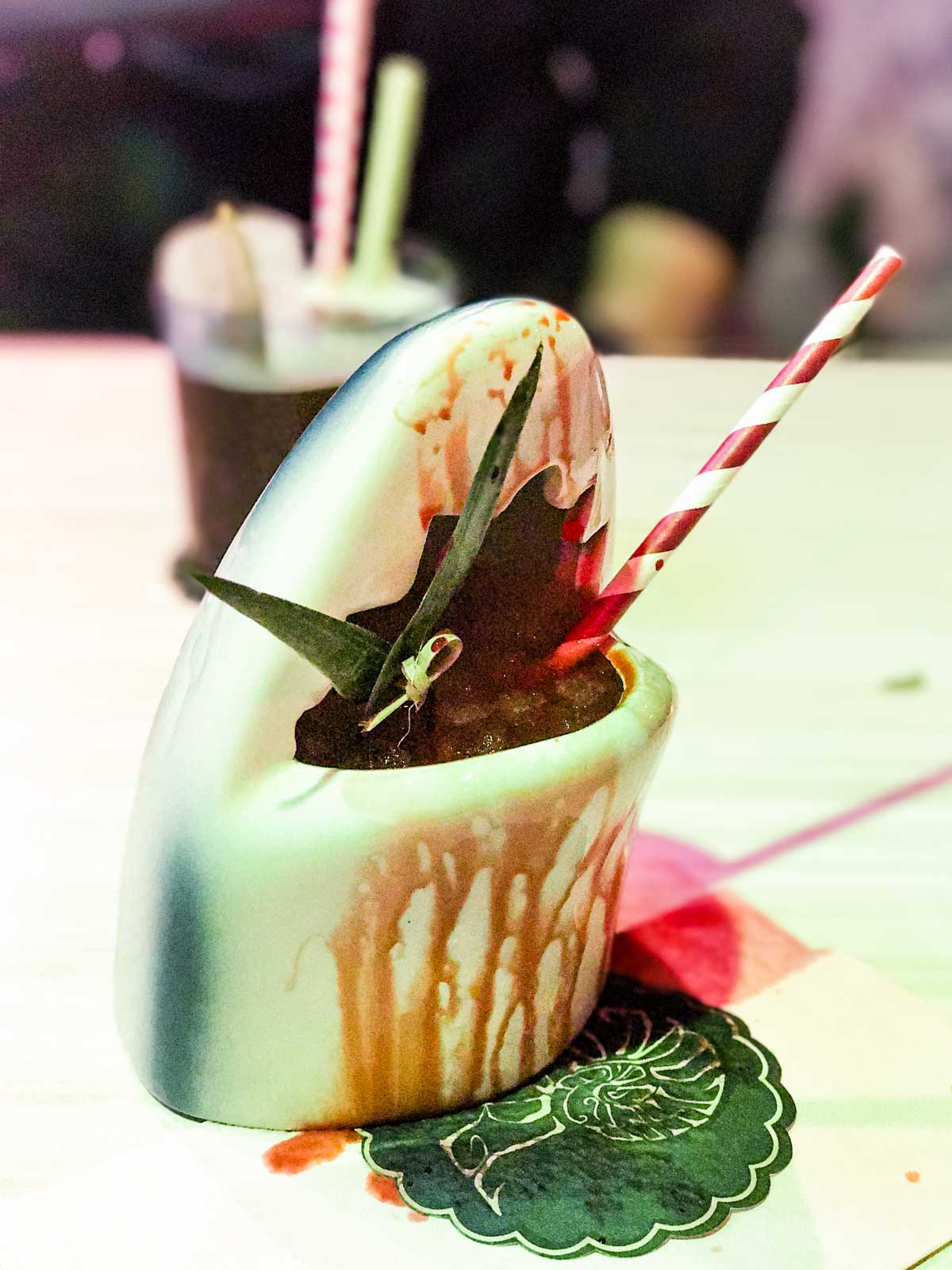 Cocktails in New York are truly something else. Firstly, the spirits are not officially measured, meaning they pack a punch that you may not be expecting (or at least not until it's too late). Secondly, they are world-class concoctions that are created by mixologists, not bar tenders and thirdly, they are presented beautifully, making them perfect for Instagramming. And that's what has really put Mother of Pearl on the map.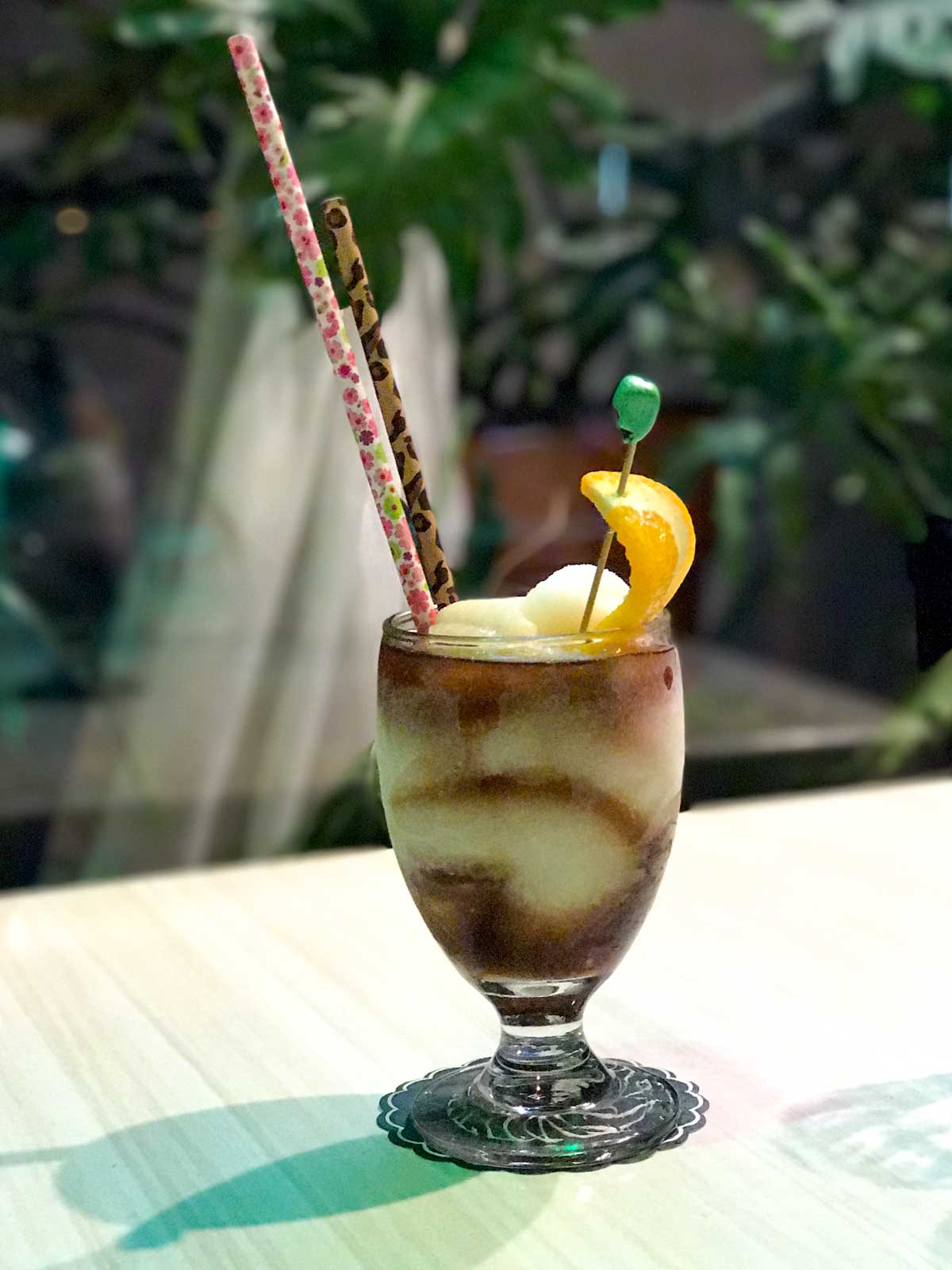 Their most notable cocktail (and most photographed) is the Shark Eye. Served in a ceramic shark on crushed ice is a blend of passion fruit, lemon, dry curacao, bourbon, rye and tiki bitters. The crowning glory is the drizzle of maraschino cherry over its jaws, to create a bloody finale. We also tried the Blue Collar Bird (with Jägermeister, Blackstrap Rum, pineapple, lime and demerara) and their frozen classic, What's For Breakfast (Cruzan Blackstrap Rum, Tiki bitters and orange).
With more than a little buzz on, it's a great space to catch up on life or watch the craziness of the East Village erupt as the evening progresses. Mother of Pearl is not your standard cocktail lounge, but then again, standards have to be different to survive in Manhattan. We give it four skull swizzle sticks out of five.
WHAT?
Mother of Pearl is an under-the-sea themed bar in the East Village
WHERE?
95 Avenue A, New York, NY 10009
HOW?
In summer, bookings are essential. (212) 614-6818
If it is full, check out Death and Co. or the sister bar right next door, Amor Y Amargo. For full menu and more visit motherofpearl.com
Follow & Connect with us