Brunch is our favorite meal of the day and a Hundred Acres in Soho, New York has been on our list for a long time.
A Hundred Acres is within walking distance from our Greenwich Village home and we have walked past it several times but never at the right moment to go in. It's regularly on the hotlists for brunch places in all the right NY magazines.
One morning, though formally assigned to bed rest for a back injury, we experienced a bout of cabin fever and decided to go for a walk, ending up at Hundred Acres. Finally.
We didn't have a booking, but were early enough that we could get in and out without upsetting their plan.  We are early risers so we often like to push our luck without a booking.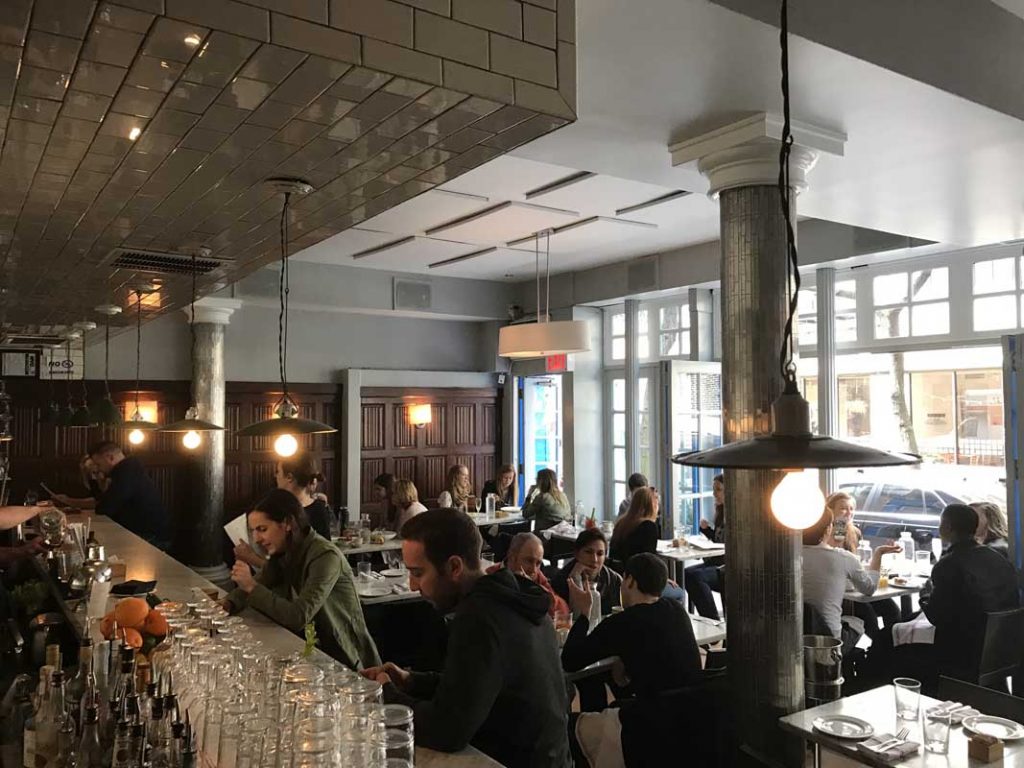 The space is comfortable and much roomier than most brunch places in the city. It's bright too, with a glass roof coming from the outer seating area and open panes across the front of the building.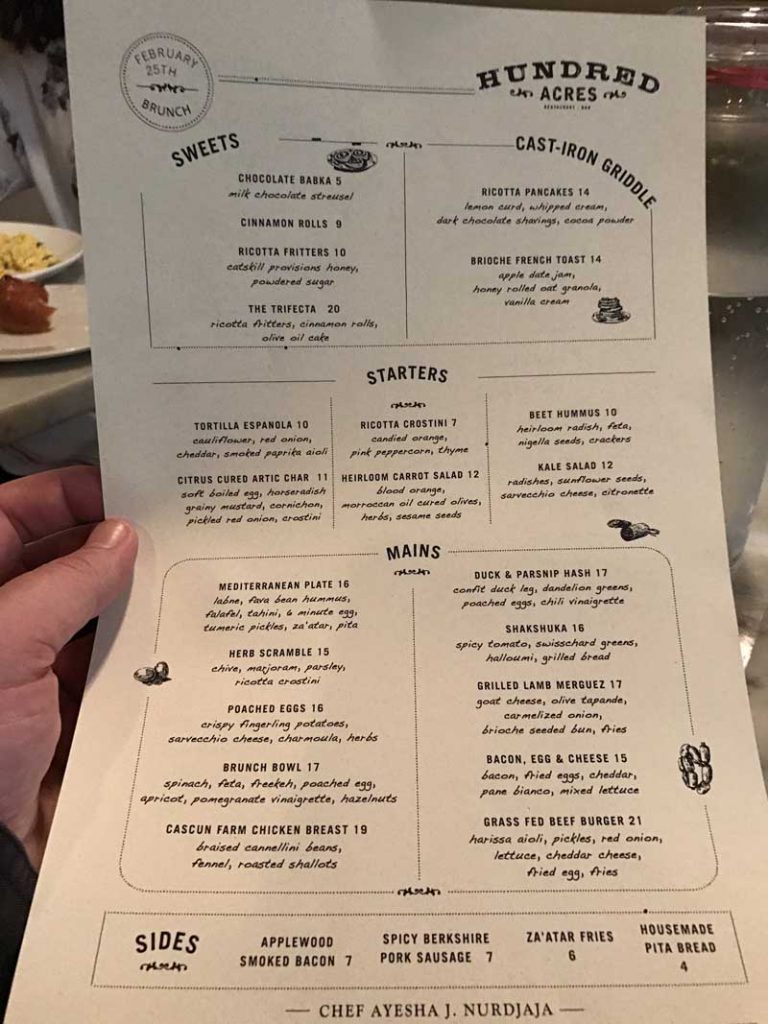 The menu has a Mediterranean spin, with offerings of shakshuka, challah French toast and Moroccan breakfast plates. Today we're hungry for savory, and opt for the shakshuka and duck & parsnip hash and neither dish disappoints.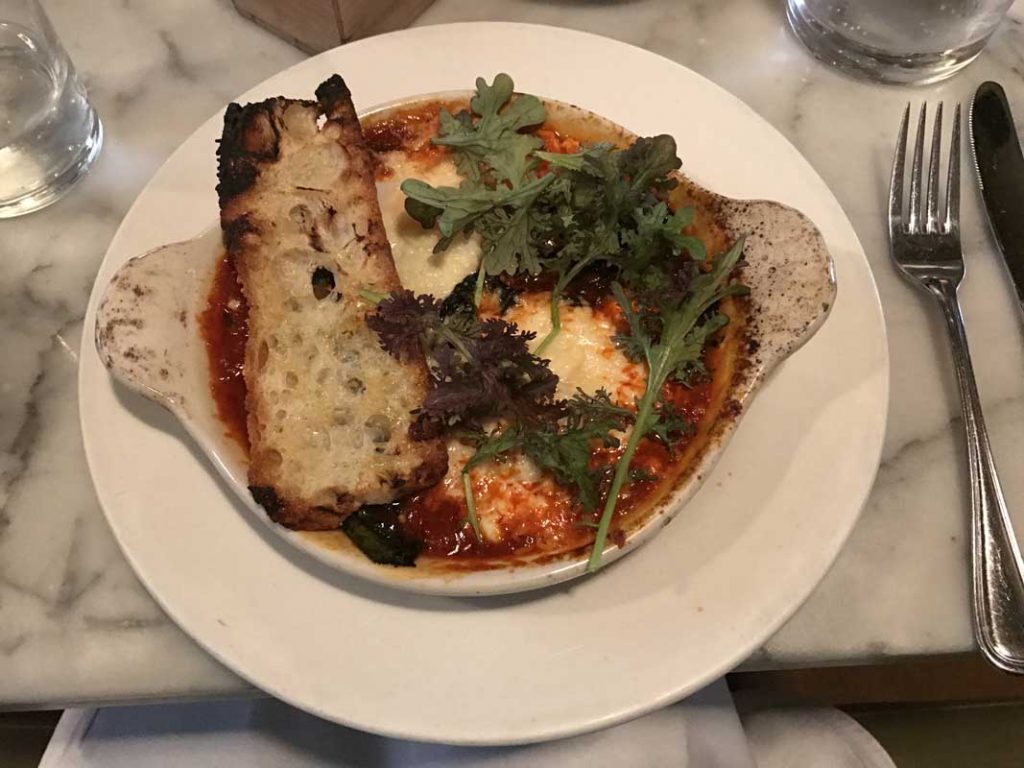 The eggs are cooked perfectly, and the sauce is perfectly balanced with salt and acid, and dotted with an amazingly soft ricotta cheese. For those who prefer the boozy brunch option (we didn't this time), there are four different takes on a Bloody Mary (including one with bacon) and everything from Tequila Sunrises to the standard Mimosa.

WHAT?
Hundred Acres is a Soho cafe that is a great way to start the day. It definitely lives up to the hype.
WHERE?
38 Macdougal St, New York, NY 10012
HOW?
https://www.hundredacresnyc.com/
| | |
| --- | --- |
| Thursday | 11:30AM–4PM, 5:30–11PM |
| Friday | 11:30AM–4PM, 5:30–11PM |
| Saturday | 10:30AM–3PM, 5:30–11PM |
| Sunday | 10:30AM–3PM, 5:30–10PM |
| Monday | 11:30AM–4PM, 5:30–11PM |
| Tuesday | 11:30AM–4PM, 5:30–11PM |
| Wednesday | 11:30AM–4PM, 5:30–11PM |
Follow & Connect with us