La Isla Shopping Village is the Gringo epicenter of Cancun. Or at least close to it. As one of the central shopping experiences of the Hotel District, it's a haven for the well to do, the bored and the hungry.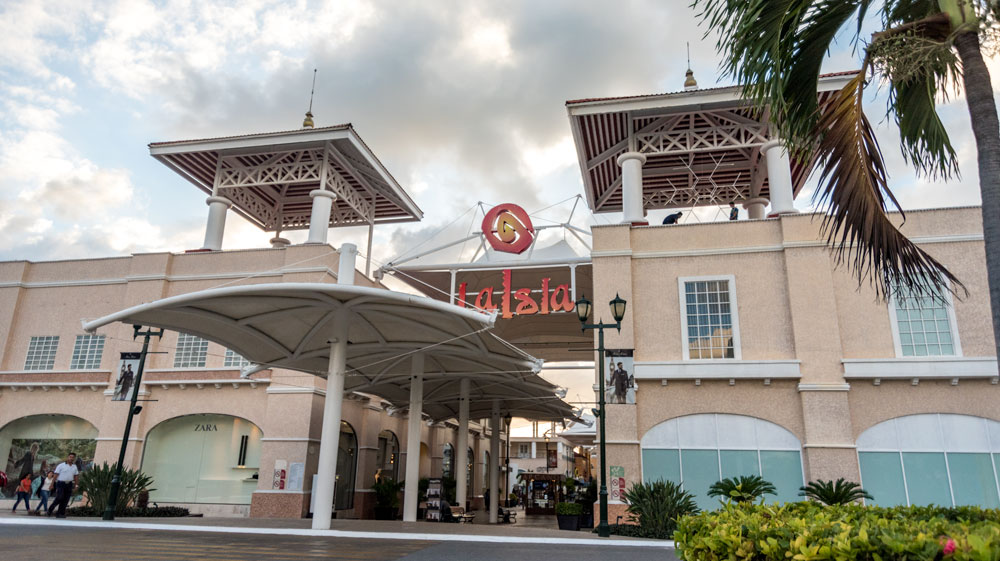 The shopping mall is as extensive as it's opulent. Entering the precinct, you'd never guess you're in Mexico. The store listing is almost 100% and the mall looks like any major Westfield with a few minor differences. Situated on the edge of the lagoon, its theming is based on the idea that it is an island (as the Isla name would suggest). There are narrow man made canals weaving through the area, with arched bridges giving it an almost mock-Venetian 2K feel. On dry land, expect to be asked where you're from at least twenty times from overzealous tour sales folk.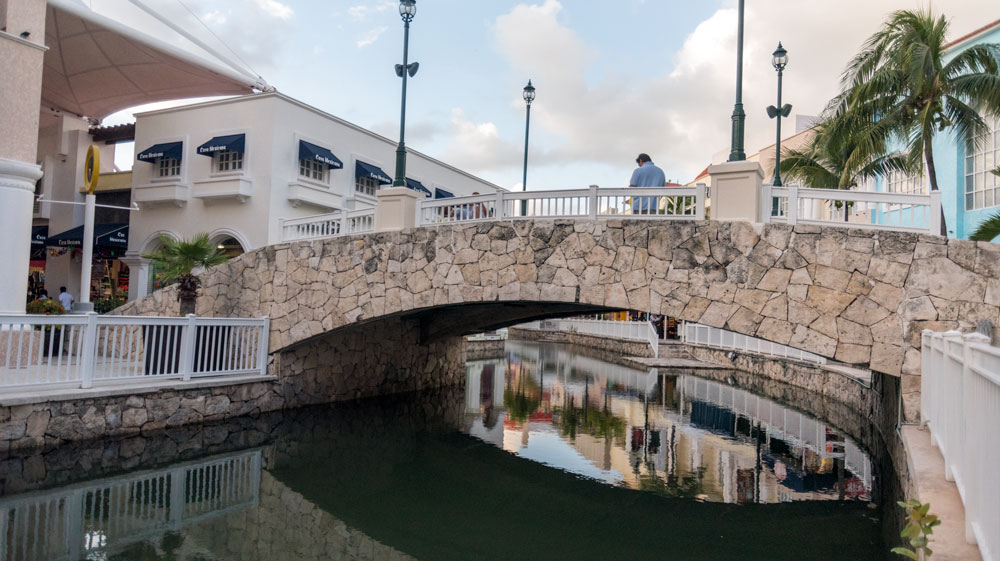 The range of stores reads like a who's who of American retail: Adidas, Armani, BossBrooks Brothers, Calvin Klein, Coach, Diesel, Guess, Haagen Daas, Hurley (there's even a Hooters!), Just Cavalli, McDonalds (of course), Nautica, Nike, Oakley, Prada, Puma, Quicksilver, RadioShack, Roxy, Starbucks (always), Swarovski, Tommy Hilfiger, Under Armour and Zara. Then there's the schlocky Mexicana of the waterside eateries.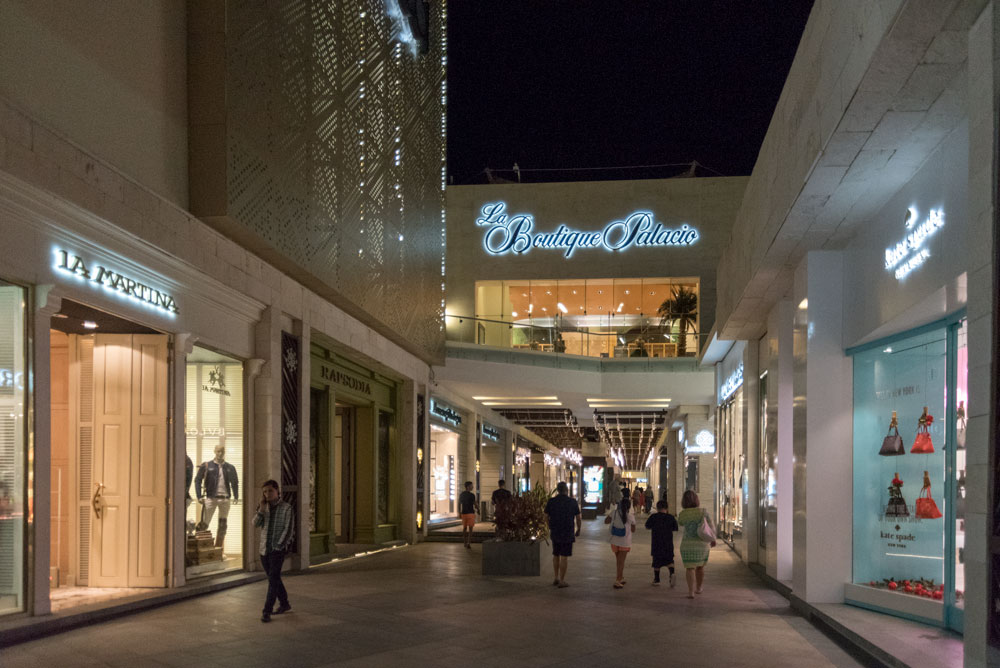 By the lagoon, a platoon of jet skis lie in wait, while on the water men with dad bods battle to balance as they're propelled around on a jet of water on one of the 'hover board' experiences. In the distance, a very poorly conceived attempt at a 'pirate ship' party boat floats in the early evening light.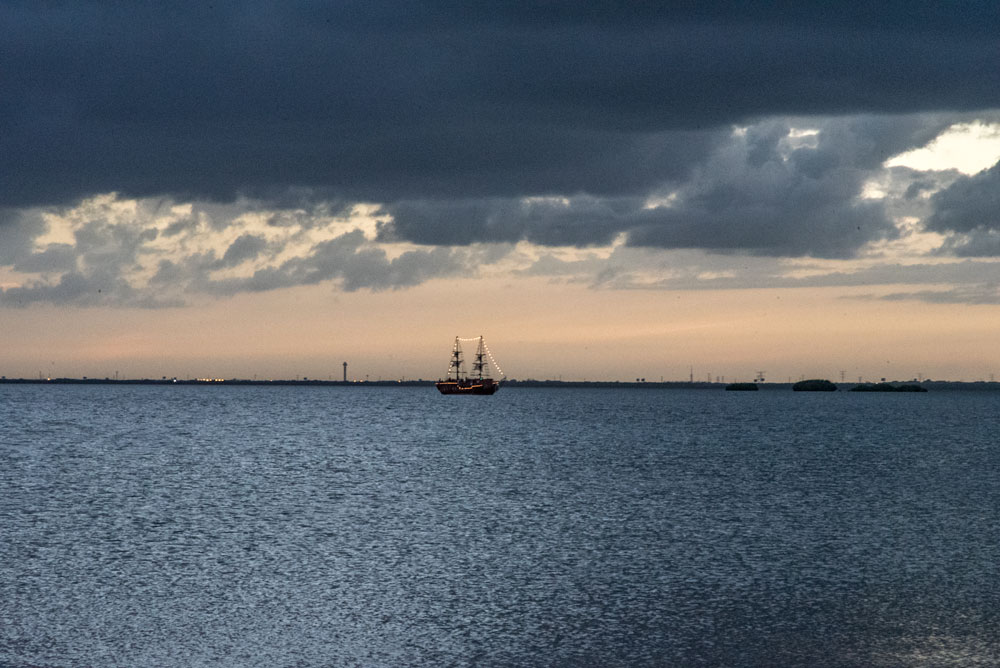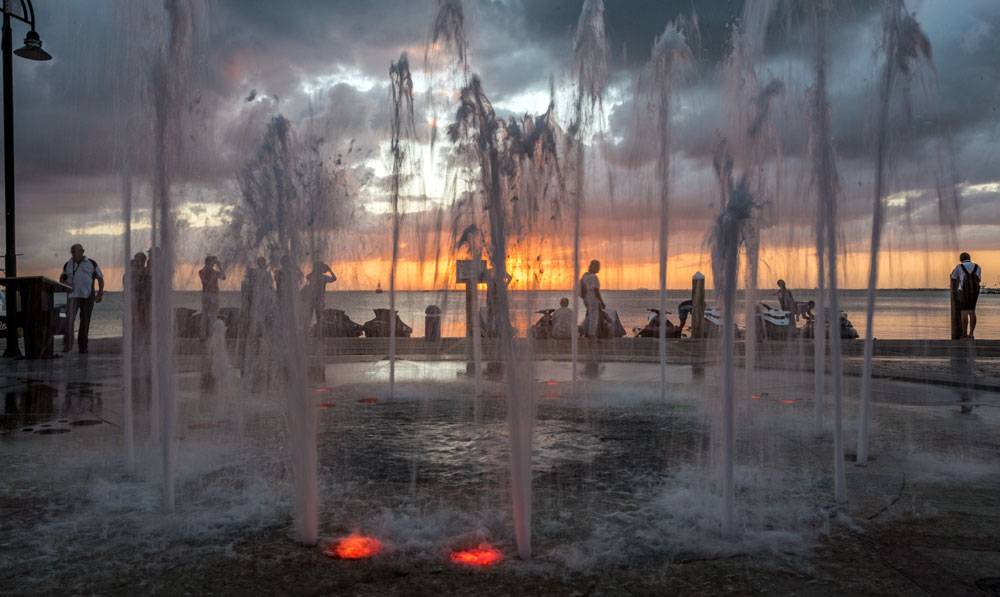 But who comes to Mexico to shop? If you're bored, want a cheap dinner, need to pick up some essentials or have kids who you can offload to the cinemaplex or aquarium, the Isla is worth a visit, otherwise use that time to explore the many other riches the region has to offer.
WHAT?
An American-style shopping mecca in the middle of the Hotel District.
WHERE?
HOW?
It's easy to access by bus. Local buses only cost around 20 pesos.
Save
Save
Save
Follow & Connect with us