Lahinch, Ireland is home to an unexpectedly popular surfing beach.
With cloudy grey skies and a brutal November wind, the last thing you'd expect to see at a beach side town is over fifty beginner surfers attempting to stand up and catch their first waves, yet here we were on the cliffs overlooking Lahinch in County Clare on Ireland's west coast, admiring their testicular fortitude – or whatever the female equivalent is.

Surf's Up
For all the dreary weather, Lahinch offers some of Ireland's best waves and the coastal community is a haven for surfers starved of decent swell. In fact, it rates as one of the best surf beaches in the whole country. The flocks of surfers out there, defiant of the icy Atlantic waters are numb to the winds and more focused on making that awkward shift of weight that will get them up and onto their first wave. Along the waterfront, there are at least eight surf schools operating in summer months.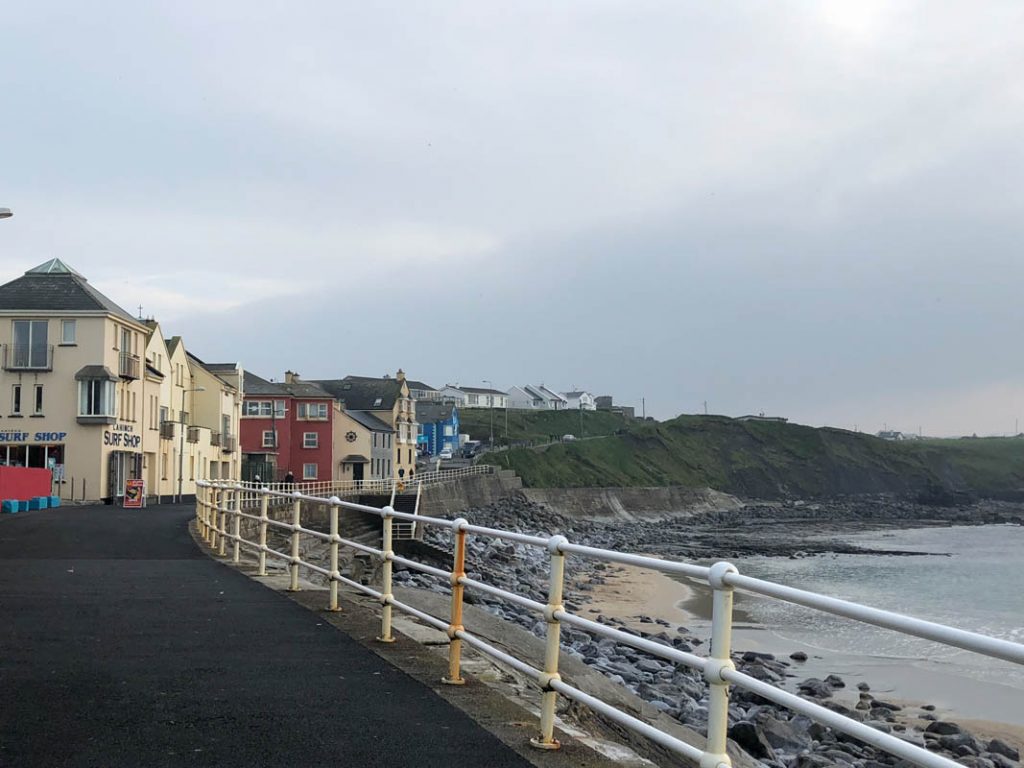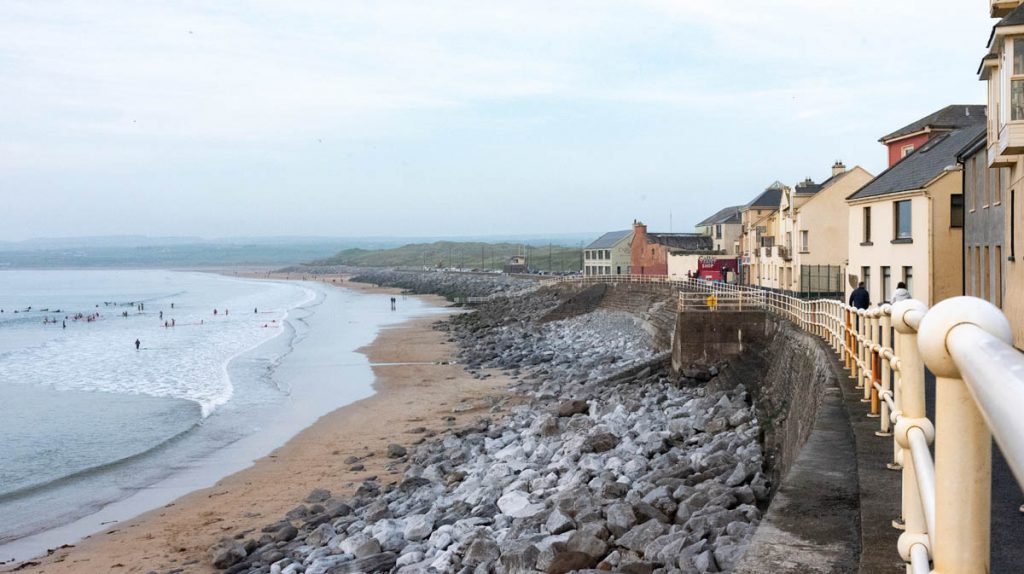 A Quaint Seaside Town
From the rocky cliffs overlooking the beaches, we wander the main street down to the sand. Despite the inclement weather, the surf shops and even ice-cream shops are open, just like in any seaside town; buckets and spades, towels, cheap sunglasses and flotation devices for sale. It's just that the architecture is so…Irish.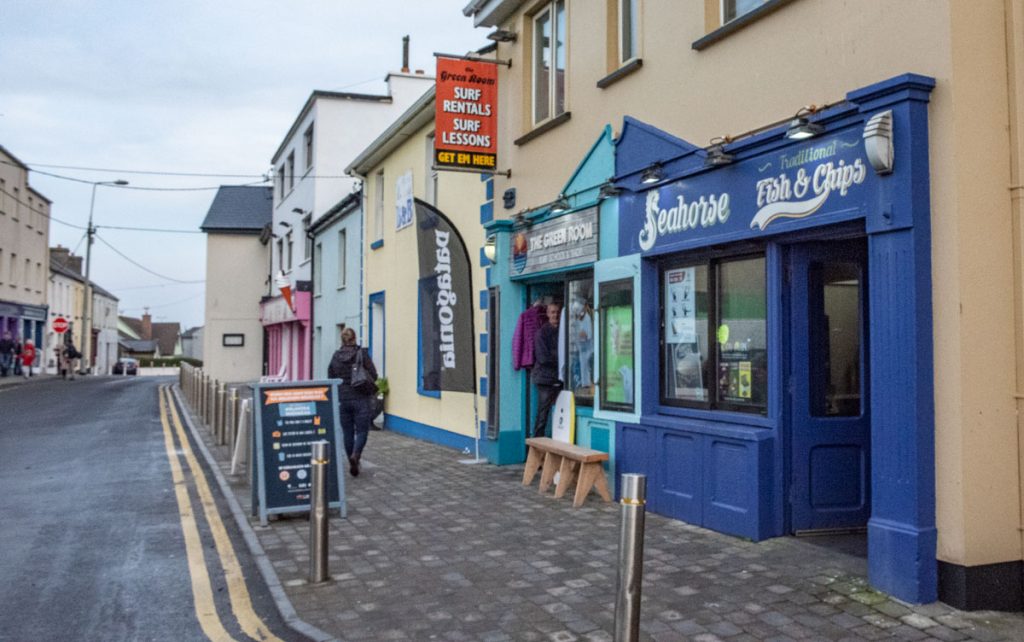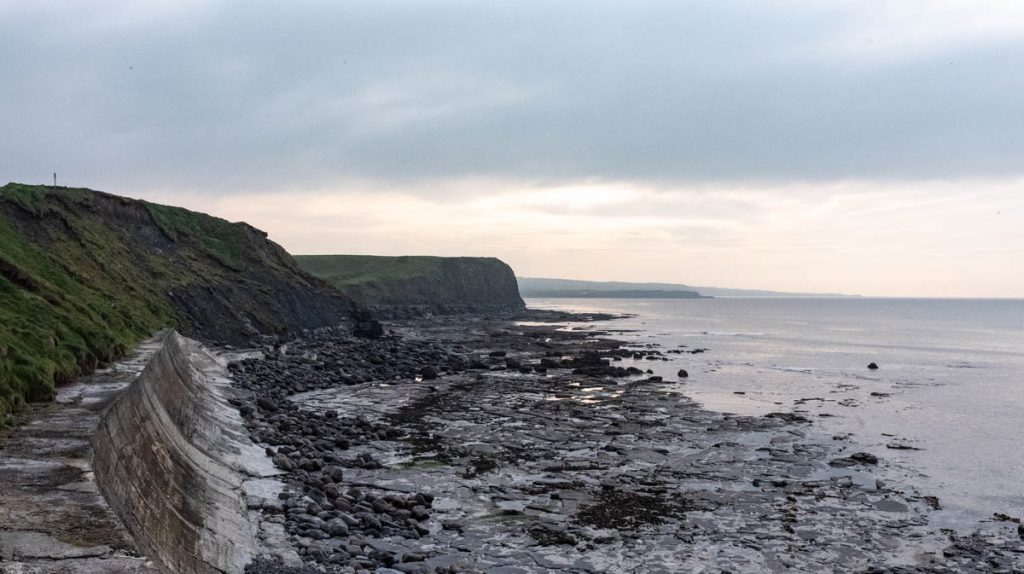 Kenny's – home of Ireland's best chowder
We stop at local venue, Kenny's Bar, a cute pub with a stage out the back, gig posters everywhere and American license plates and cloth emergency services badges wallpapering the ceiling and poles. The vibe is great and the food incredible. Fresh caught sea trout and chips is served with a garden salad and the seafood chowder would surpass any Michelin star restaurant.
Beyond Lahinch's beach and bars, there's a popular golf course set on the dunes. It's a rich green but peppered with abrupt hills and deep grass bunkers that make it look like it has been built on top of a bomb range. You'll pass it on the way out to the Cliffs of Moher, but if you have the chance to stop, be sure to stop in and experience a real Irish seaside village and dine at Kenny's – you won't be disappointed.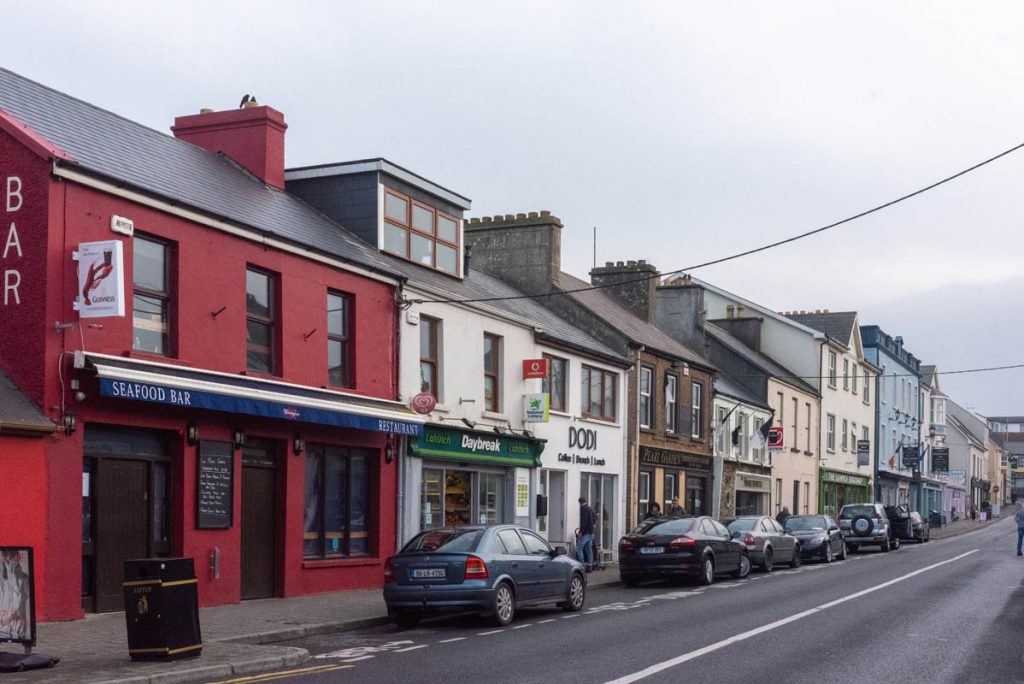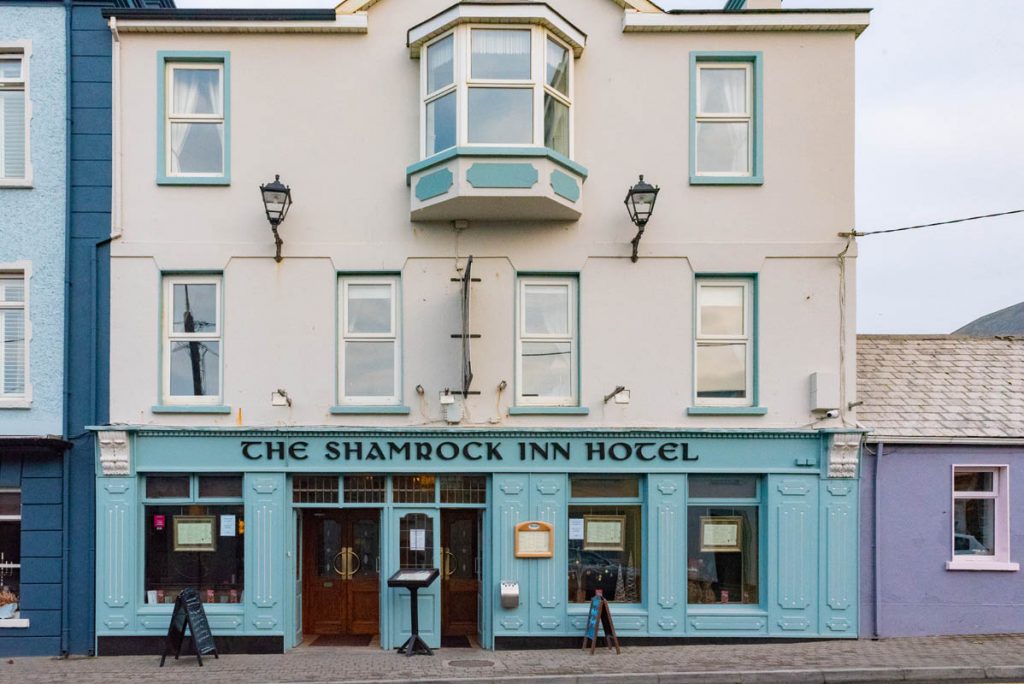 Like Lahinch? Share it or Pin it!
---
WHAT?
Lahinch is a surf community with a vibrant music scene.
WHERE?
County Clare, en route to the Cliffs of Moher.
HOW?
Take the N85 from Shannon and switch to the N67 at Glencree.
Follow & Connect with us