So much of what we associate with Christmas comes from movies set in New York. That makes it high on most people' lists of places to visit over Christmas. From ice skating under the Rockefeller Christmas tree to visiting Santa at Macy's, the only disappoint will be the lack of a white Christmas.
That's right, white Christmases are rare in NYC. Snow is always possible during December, but isn't to be expected. We've experienced solid falls in mid-December but never over the Christmas period. For our first real white Christmas, we had to head to Montreal. But don't let that upset you because there are so many other experiences to enjoy. Here is Watt Where How's ultimate Christmas in New York bucket list (in no particular order).
1) Kick it at The Rockettes Christmas Spectacular
Art deco gem, the Radio City Music Hall has been the home to classic American entertainers since the 1932. It's also home to the Radio City Rockettes. A crowd favorite with many visitors, the Rockettes Christmas Spectacular is a high-kicking, all-dancing celebration of Christmas. The show opens with dual organists and brings to life a very New York Christmas tale complete with 3D projection mapping and even 3D glasses. Hot tip – the matinees are always significantly cheaper than the 8pm show. Get your tickets here.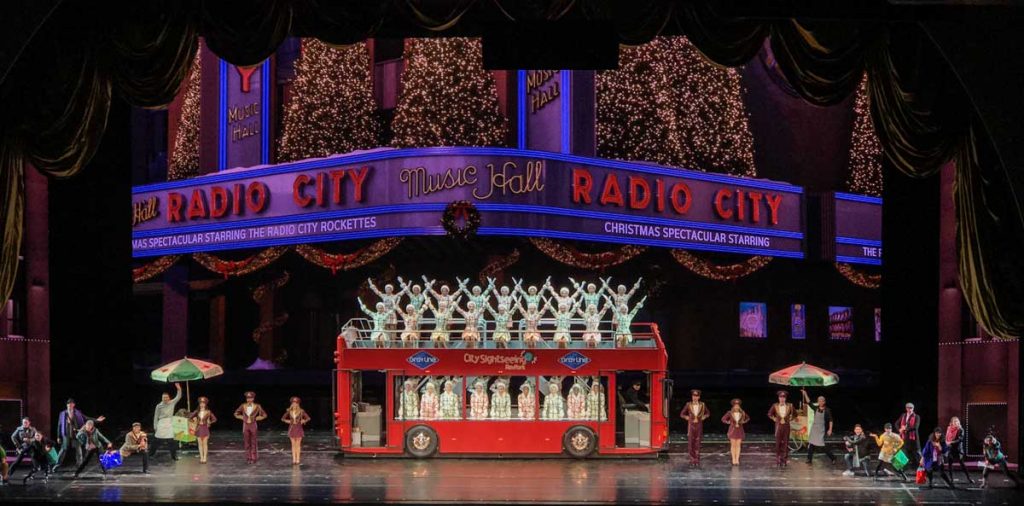 2) Visit Santa at Macy's
Yes Virginia, there is a Santa and he can be found in New York's classic department store, Macy's on 34th. After hitting the town in style via the Macy's Thanksgiving Parade, the fat guy in the red suit holds court on level 8 where queues snake through the kid's clothing department. Elves and Mrs Claus are on hand to keep the little people entertained and an oversized post box is where they can send their own messages on to the North Pole. Local tip: Apparently you now need to book in advance online to secure a time slot with Santa due to crazy queues.

3) Gaze in awe at the Rockefeller Center Christmas Tree
The "Rock" is one of Manhattan's main tourist meccas, so expect crowds, craziness and unwieldy selfie stick mayhem. In turn, you'll be rewarded with one of the iconic Christmas views – the rink in the foreground, and the massive, REAL tree in all its glory, complete with its Swarovski crystal star. The best vantage point is from near the Lego shop. Ice skating is expensive here and it's best to book well ahead of time online.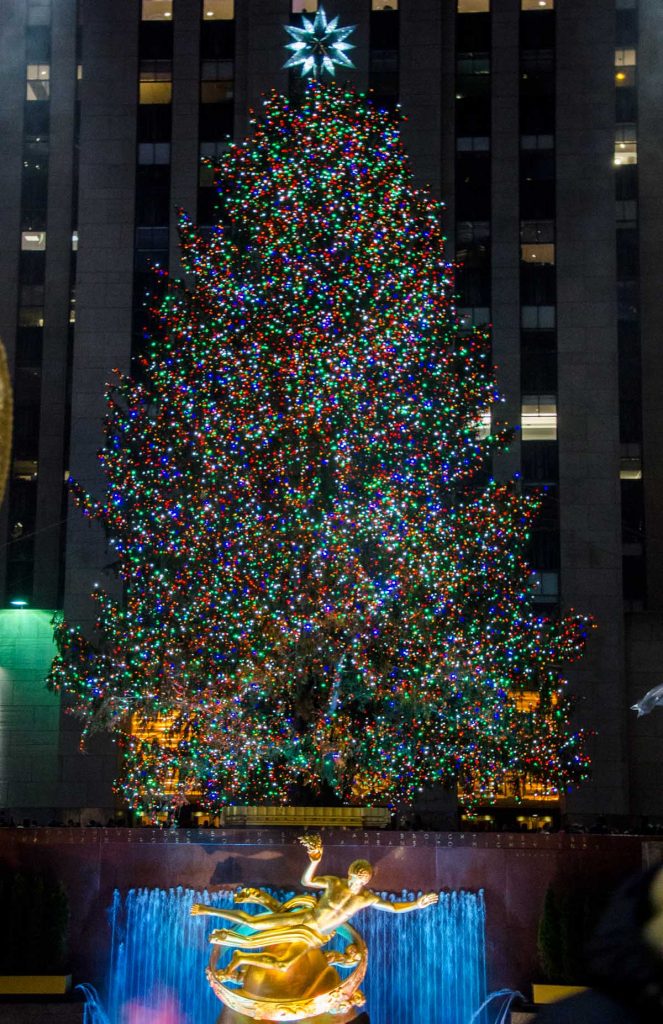 4) Brave the crowds to see the Fifth Avenue Christmas Windows
Expect crowds, pushing and shoving, frustrations and wonderment, most of the high end shops get into the Christmas spirit with ornate, magical and sometimes animatronic displays. From Bergdorf Goodman to Lord and Taylor and Macy's to the south (usually the biggest kid pleaser), the streets come alive. The biggest crowds are to be found around Saks 5th Avenue, where the whole building becomes a canvas for a 3D projection-mapped light show.
5) Stir your Hot Chocolate with Peppermint Candy Canes
It's inspired and delicious!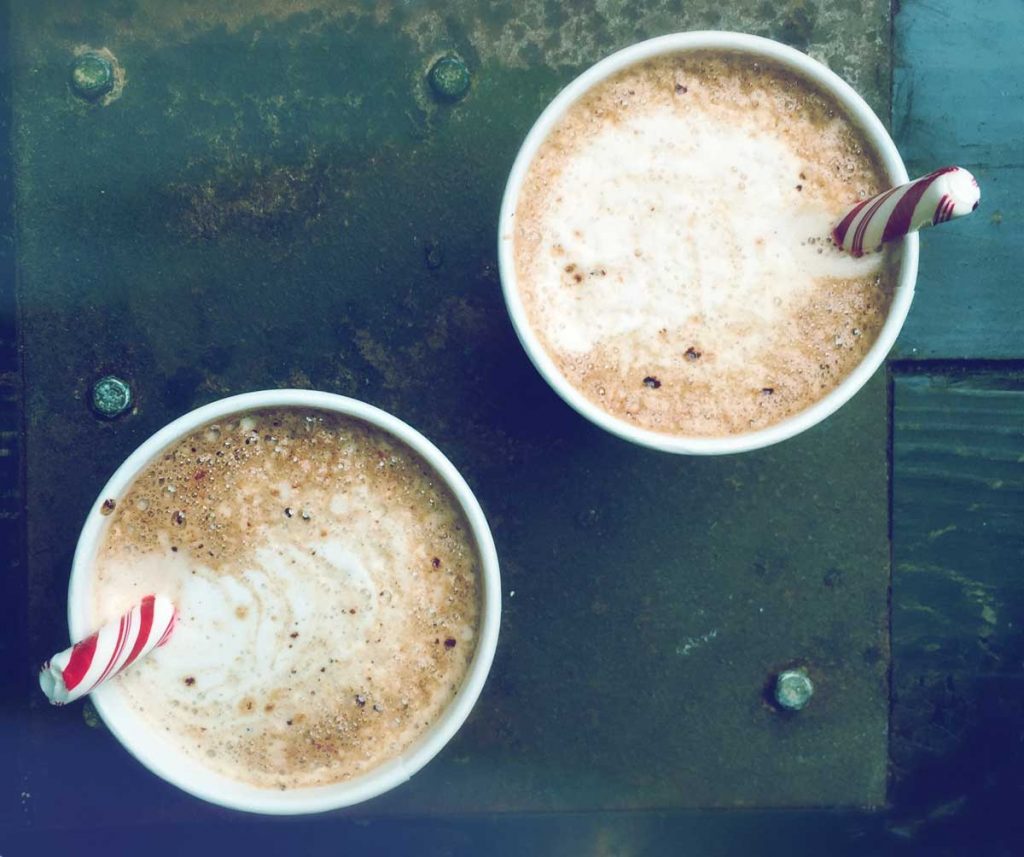 6) Be inspired by the sacred charms of the Met Christmas Creche
For a quiet, more contemplative time (and possibly to escape the insanity), visit the Metropolitan Museum of Art on 86th and 5th. The palace of some of the world's masterworks is also home to a beautiful Christmas tree, surrounded by a collection of 18th Century baroque nativity scenes.

7) Attend a community tree lighting
You wouldn't expect it, but within the craziness of a megalopolis, there is a strong sense of community in each neighborhood. This spirit comes out most at Christmas and is best experienced at a local tree lighting, when amateur carolers and community brass bands gather around a real tree to celebrate the start of the holiday season. In our first year as New York residents, we were blessed with a snow storm in the middle of the lighting, making it our first unofficial white Christmas.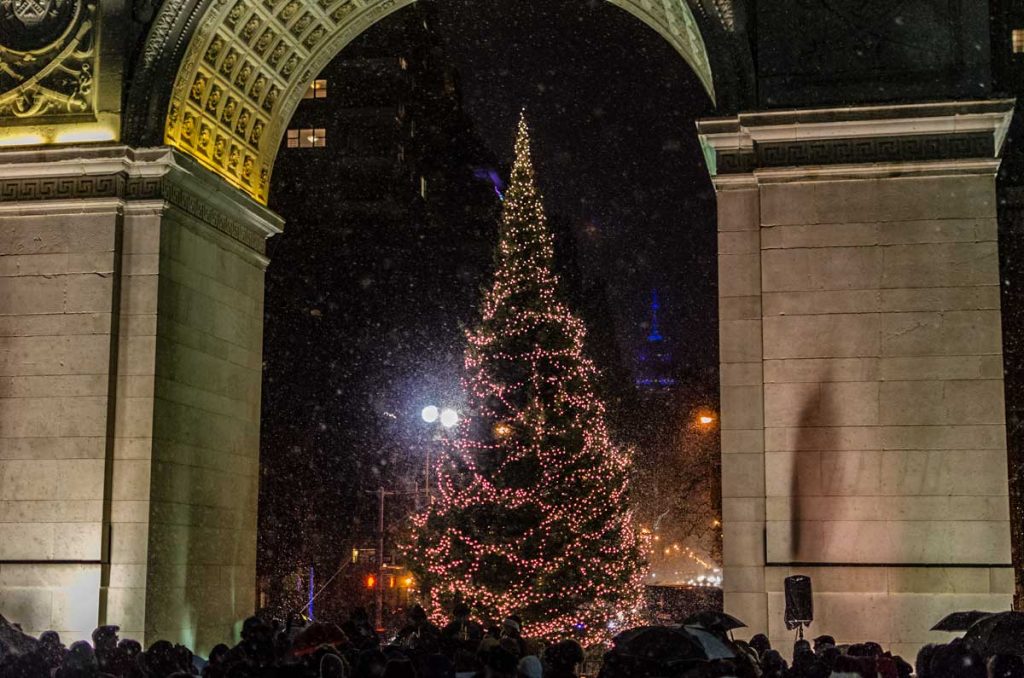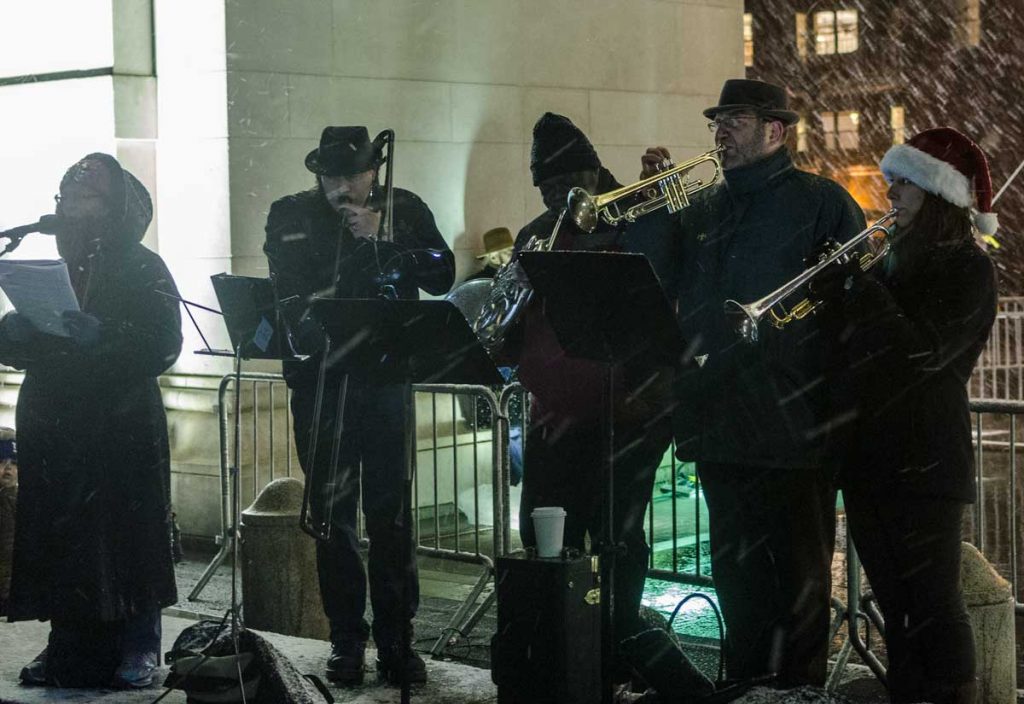 8) Go shopping or dining at the Bryant Park Winter Village
Bryant Park, the summer oasis in the middle of the chaos of midtown is transformed into a winter wonderland from mid-November. Here you can skate for free if you have your own skates and the commonsense to book ahead of time. The outer avenues of the park are filled with market stalls full of exotic crafts, scarves, souvenirs and some excellent snacking options from some of NYC's best restaurants like Hearth/Brodo.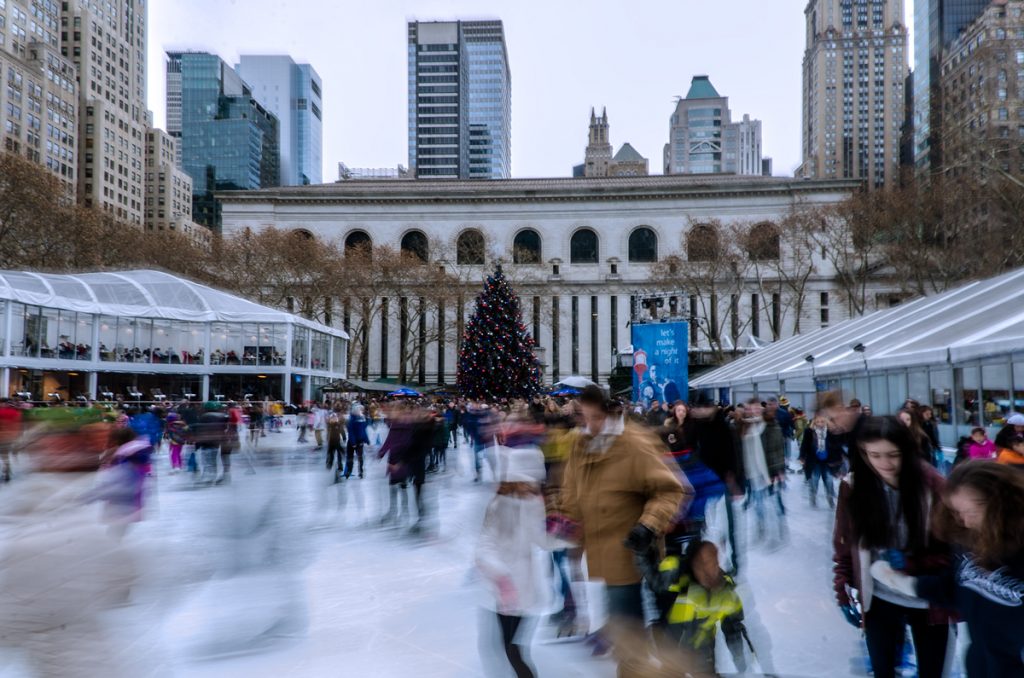 9) Go Caroling
The churches of St Patrick's, St Thomas and the Fifth Avenue Presbyterian Church in midtown and Trinity Church in the Financial District all hold Christmas concerts with full choir. For a more traditional experience, explore The Met Cloister's Christmas program, with medieval and renaissance choirs singing early music carols.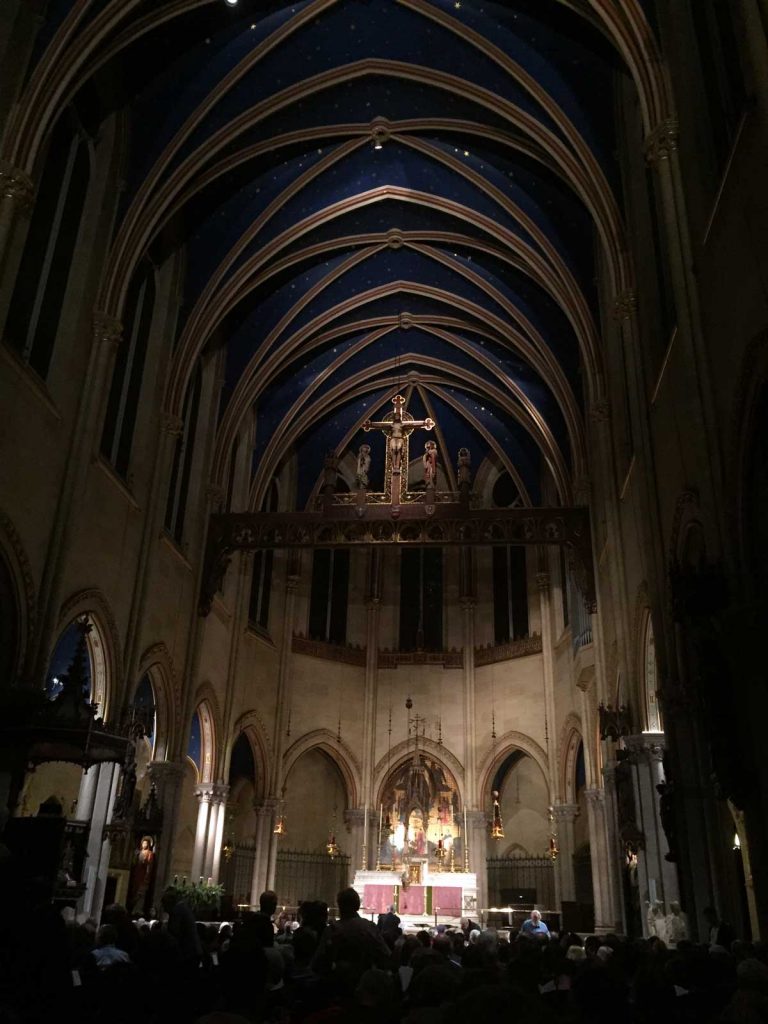 10) Relive Home Alone at the Plaza Hotel
The opulent Plaza Hotel on 59th Street isn't just where Macaulay Culkin stayed in Home Alone 2 and bumped into a future president, it's also a classy backdrop for photos. Head downstairs in the food court for deliciously decadent hot chocolate.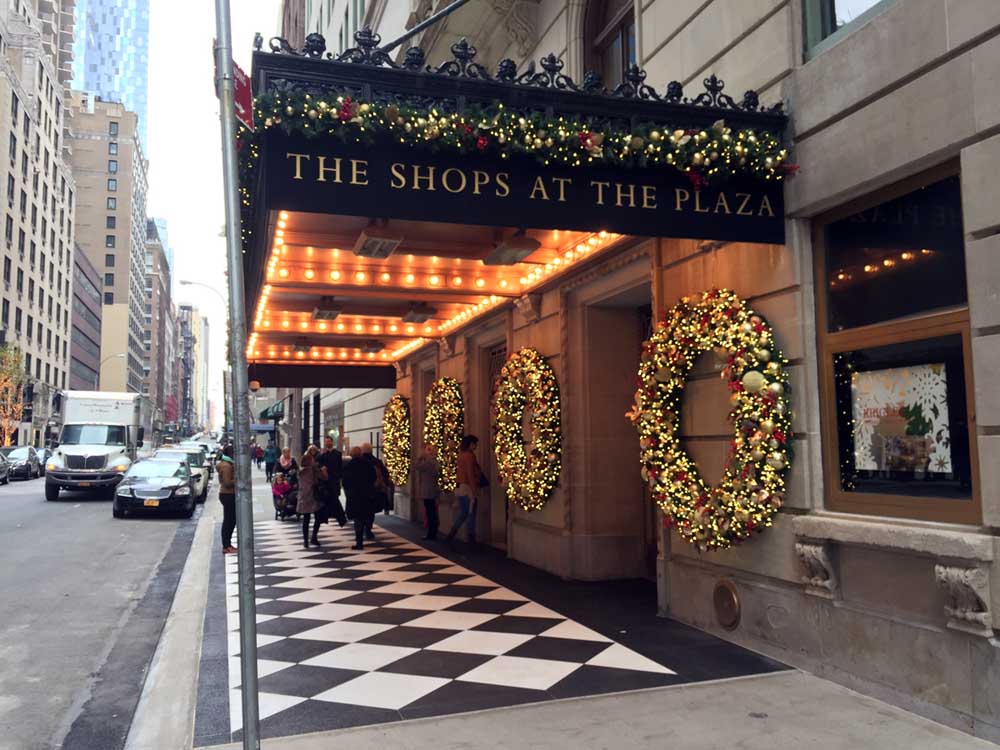 11) Go ice skating at Central Park
If you're thinking of strapping on a pair of skates, rethink the Rockefeller and head to some of the less obvious locations. For pure size and backdrop, the Wollman Rink (called the Trump Rink in recent years) in Central Park is a solid choice. Bryant Park (as noted above) is beautiful and easy to access, but is susceptible for long queues – though it's free to skate if you own a pair. The rink at Prospect Park is a local favorite for Brooklyn residents and can be worth the extra trek to experience your first skate in a less congested space. There are also many smaller rinks peppered around Manhattan at places like Brookfield Place and below the Standard Hotel in the Meatpacking district.
 
12) Enjoy a Spiked Hot Drink
Hot chocolate, hot toddys, hot apple cider, hot spiked cider and mulled wine are all warming defenses against the freezing polar breezes that bring the temperature plummeting up to ten degrees lower than what the thermometer is telling you. New Yorkers will put booze in anything so enjoy the chance to experiment.

13) Pick up handcrafted gifts at the Union Square Holiday Markets
14th Street's Union Square is chaotic at the best of times, but with the addition of a temporary Christmas village, it gets incredible cozy during the holiday season. Boasting a similar array of vendors, the best time to see the markets are on days when the farmers' market takes up the northern end of the park. Here you can stock up on fresh produce, regional flavors and fresh cut Christmas boughs and wreaths. Local tip: Get hot apple cider from the farmer's market for $1/cup versus $5 in the Christmas village.

14) See It's a Wonderful Life at IFC Cinemas
Each year, the IFC plays Jimmy Stewart classic, It's A Wonderful Life. Sessions are normally full, but it shows what a bunch of sentimental sops New Yorkers really are.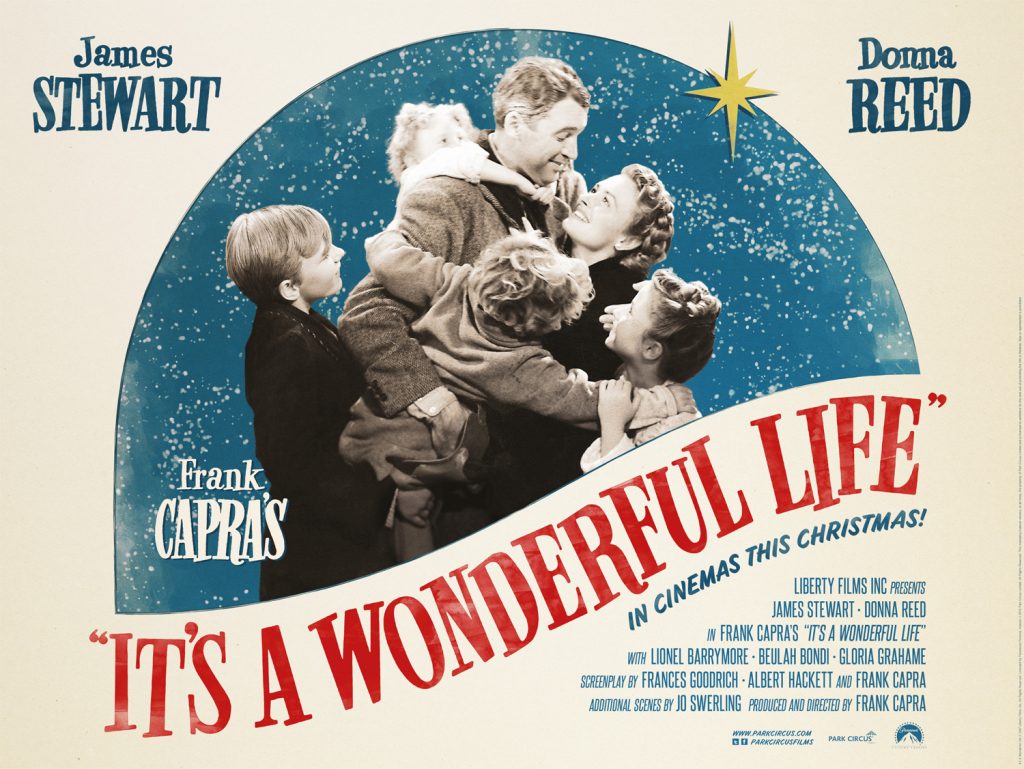 15) Take the kids to the Madison Square Gingerbread Houses
A new addition to the Christmas experience, this year there is a real gingerbread village at Madison Square Park. Get your Shrek on before grabbing a hot Nutella crepe at Eataly across the road.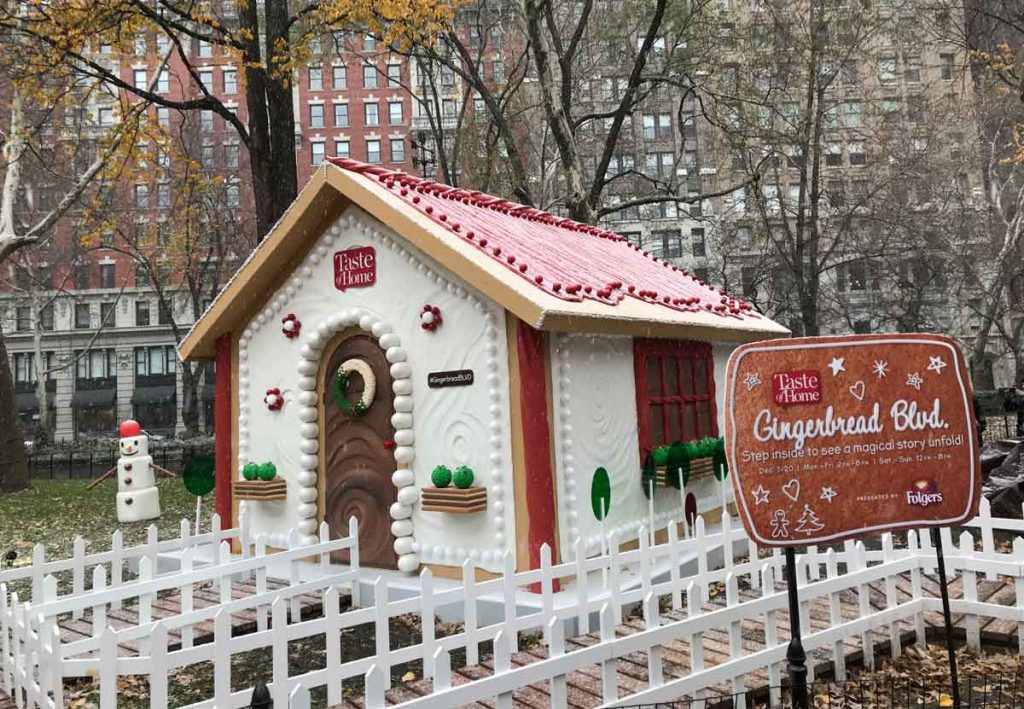 16) Enjoy Apres Ski style cocktails at the Eataly Rooftop Chalet
Over the Christmas season, Baita, a popup restaurant opens on Eataly's 14th floor rooftop. An homage to a ski chalet, it offers an amazing array of fresh pasta, raclette cheese melting under a heater and boozy treats like the Boozy Hot Cocoa with hot chocolate, Varnelli Caffe Moka, Kings County Chocolate Whiskey, all garnished with an Italian donut for $18.

17) Get cozy in the 230 Fifth Rooftop Igloos
230 Fifth Avenue is arguably the best view of the Empire State Building from a rooftop bar. Small inflatable igloos keep out the cold but are very expensive, offering bottle service that can set you back several hundred dollars.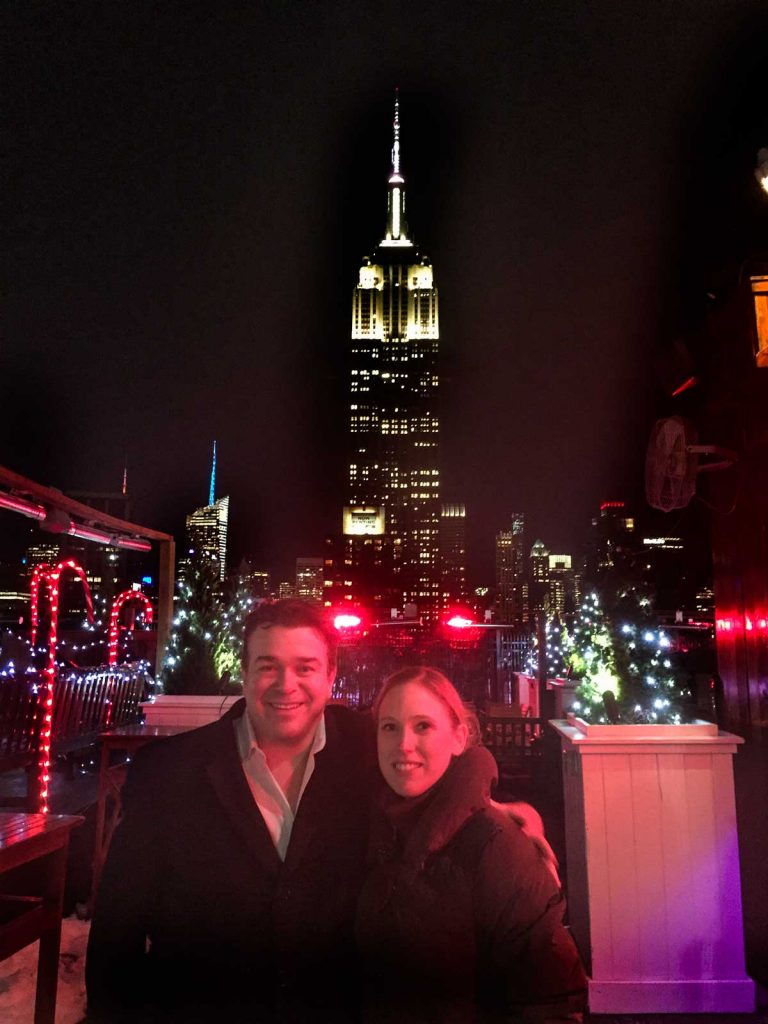 18) Share a Christmas toast at Miracle on 9th Street
Each December, Alphabet City cocktail bar, Mace transforms into a pop-up experience that's heavy on the Christmas spirit (s). Offering cocktails like Bad Santa and Dreidel Dreidel Dreidel, it's a cozy spot to catch up with friends and older family members.
19) New York Botanical Gardens Holiday Train Show
This is still on our bucket list and may happen this season. Every Christmas, the gardens create an intricate model train set with all the scenery constructed from plants. For adults, there's an after-hours bar cart experience with wine and cocktails.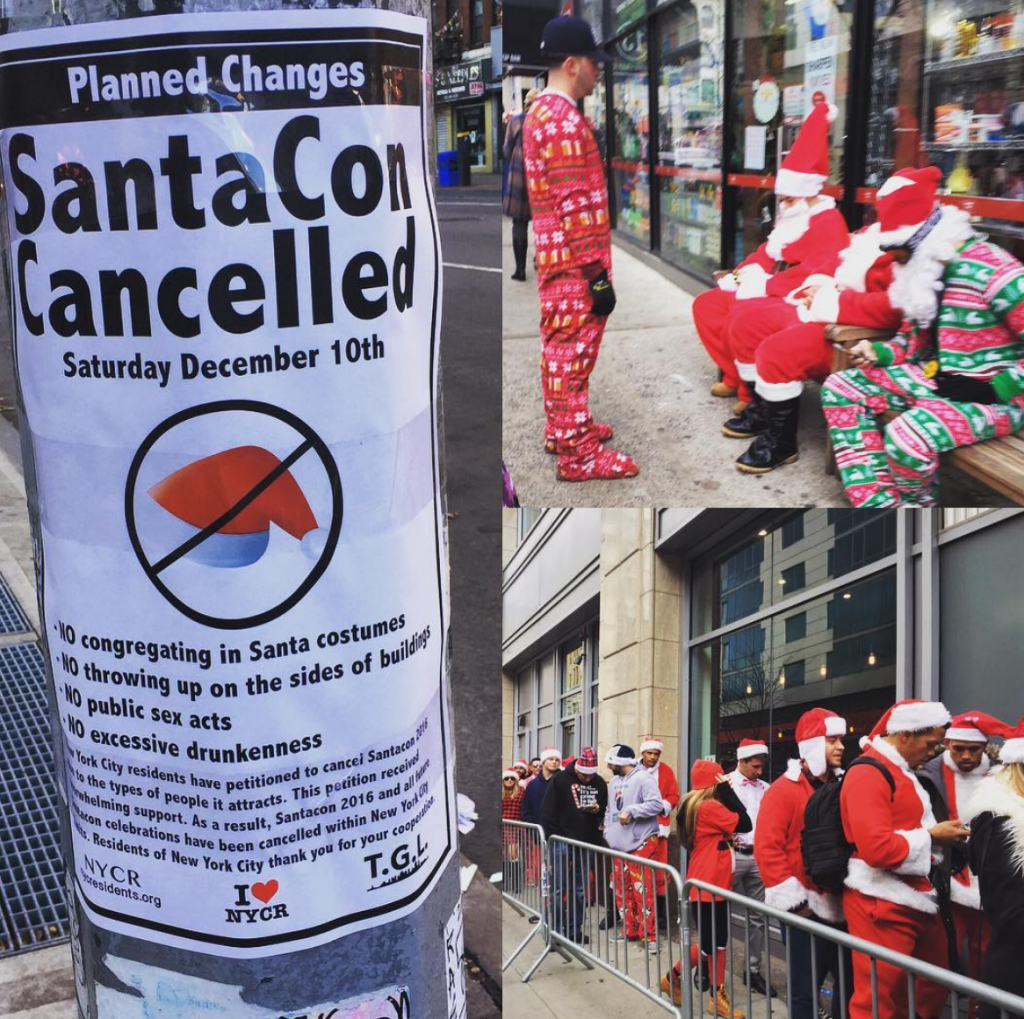 20) Get a little naughty at Santacon
What started as a nice fundraising concept over 15 years ago has deteriorated into a debaucherous pub crawl frequented by college bros. If that doesn't put you off, don an ugly sweater, cheap santa costume or slutty elf ensemble and meet the crowd in the East Village on Saturday December 9th 2017.
Follow & Connect with us