Autumn in New York, why does it seem so inviting?
 Autumn in New York, it spells the thrill of first-nighting.
Autumn in New York, as Ella Fitzgerald sung, is inviting. As the afterglow of summer fades, a chill descends over the city. It's not an icy breeze, but is a cool change, ushering cozy nights in and crazy nights out. The next three months are abuzz with activity as New York goes from green to gold.
Climate
Early autumn, the temperatures are particularly pleasant. On some days, it will feel like summer. Others, will freeze your bits off. The mercury tends to see-saw back and forth between temperate and temper tantrum-inducing. Some days are dry, but it does tend to drizzle a bit. Expect the chance of flurries from Thanksgiving onwards. September averages sit between 20 and 24C max and minimums of between 12 and 18C. October gets fresher, with minimums hovering around 10C and below and maximums of 15 to 18C. November begins the plummet towards winter with minimums around 5 and maximums of 10 to 12C. It's not arctic and you probably don't need to shop for big jackets at this stage, but bring options like a light jacket or layers for when you're heading out at night. The autumn months are generally the clearest in terms of rainfall, but thunderstorms do happen from time to time.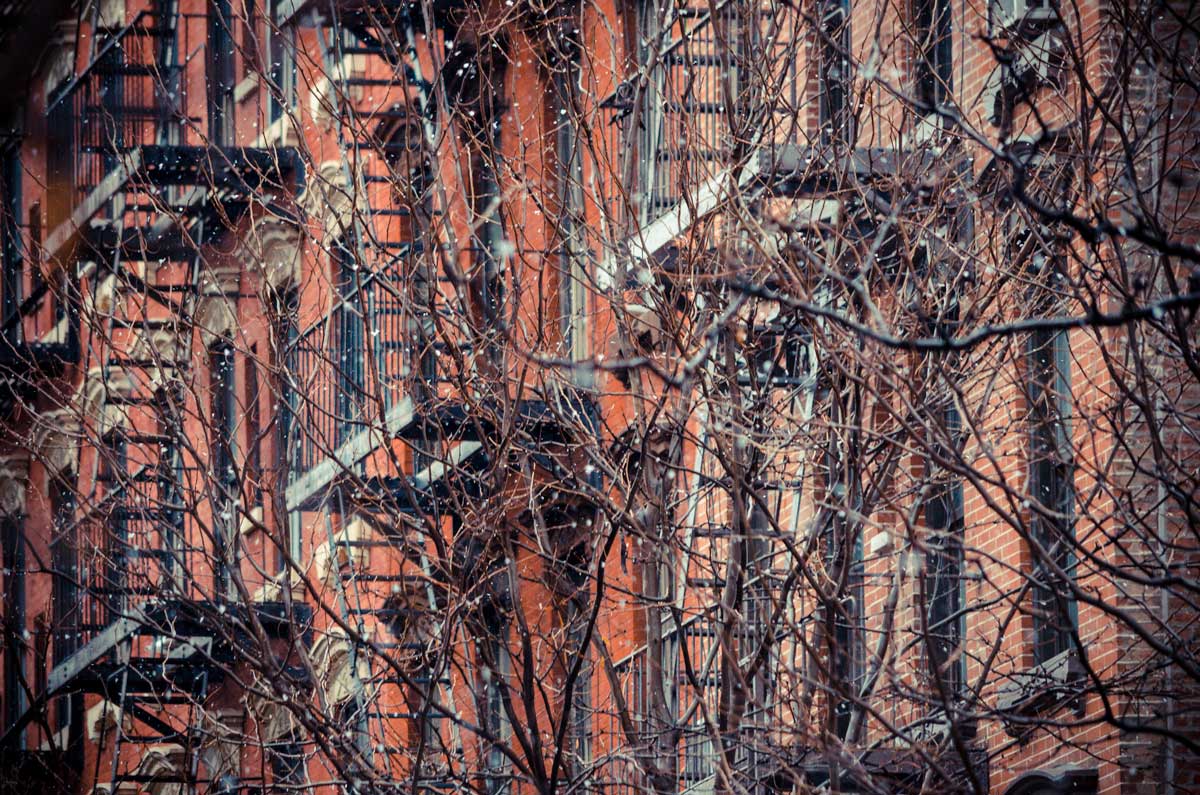 First flurries on Thanksgiving 2014
Fall foliage in Central Park
Central Park is the best canvas for this colorful work of art. The trees all change at different times, creating contrasts of burning reds against the rich forest greens. In The Rambles, blue jays flutter amongst the Persian rug of autumn hues. The Bow Bridge and rowing lake make for spectacular backdrops of color for photographers.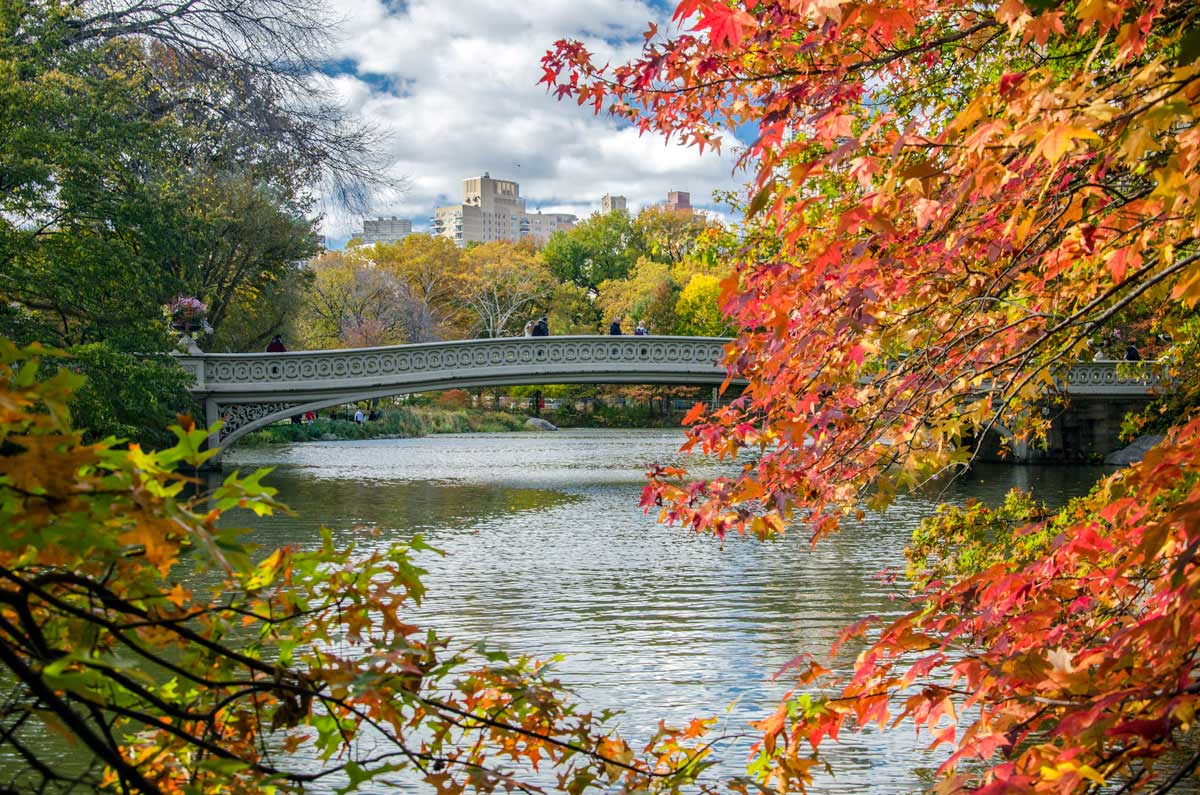 Central Park is transformed into a multi-color haven
The New York Marathon
The first weekend of November is the New York Marathon, an epic event that attracts over 50,000 athletes and amateurs and brings out most of New York, who turn out to cheer on the runners as they pass through their borough. Starting at Staten Island, the route takes them over the Verrazano Bridge, through Brooklyn, Queens and across to Manhattan, finishing on the western side of Central Park where news crews, DJs, live bands and tables of Poland Spring and Gatorade cups await those fit, brave, motivated or stupid enough to be out running in the 5C chill.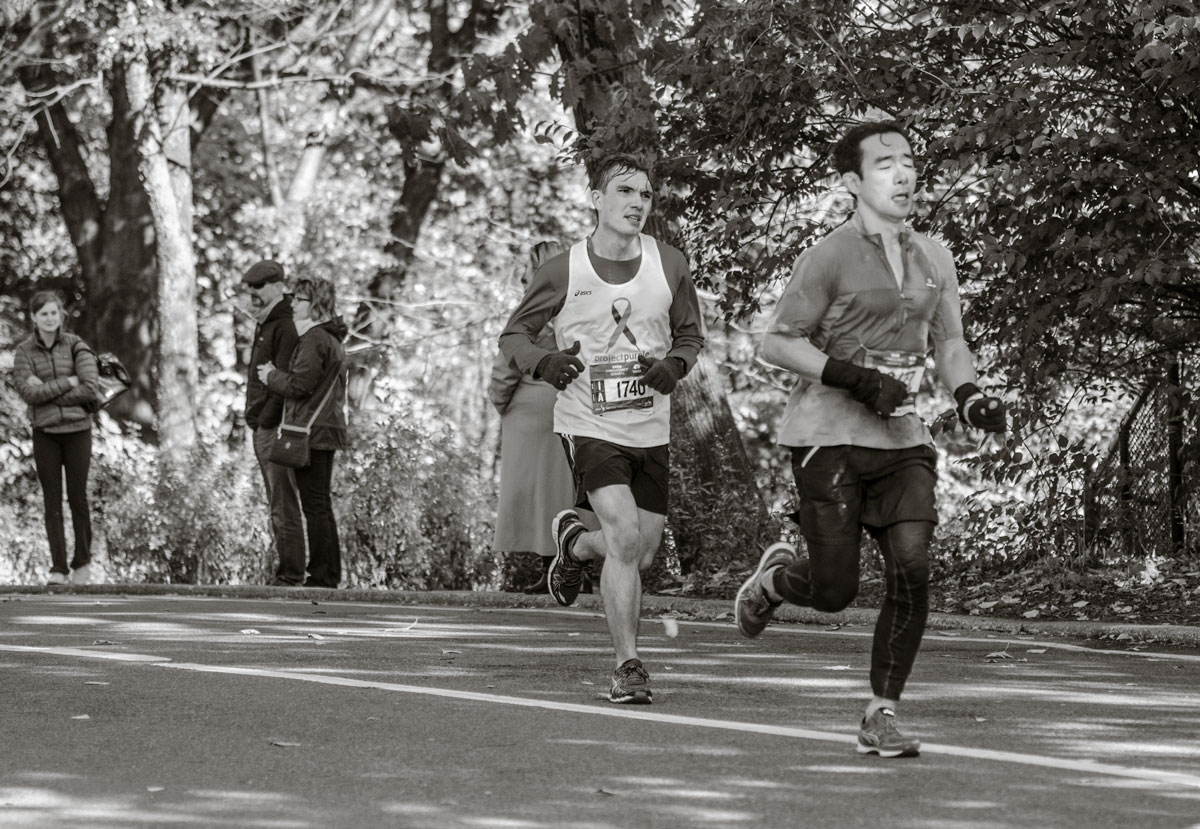 Cheer on the locals at Central Park
The city goes pumpkin mad
It's not quite the silly season just yet, but it is gets just a little crazy. From October, New York goes mad for pumpkins. Everywhere you look, it's pumpkin this and pumpkin that -pumpkin Spice Lattes, pumpkins on stoops, pumpkin beer – Smashing Pumpkins pumping on the stereo. Everywhere you look, pumpkins line the streets and windows. Florists present pumpkins like prize bouquets and hardware stores sell pumpkin carving tools in preparation for Halloween. It all peaks on the 31st, but October is undoubtedly pumpkin month. The pumpkin farmers must love it.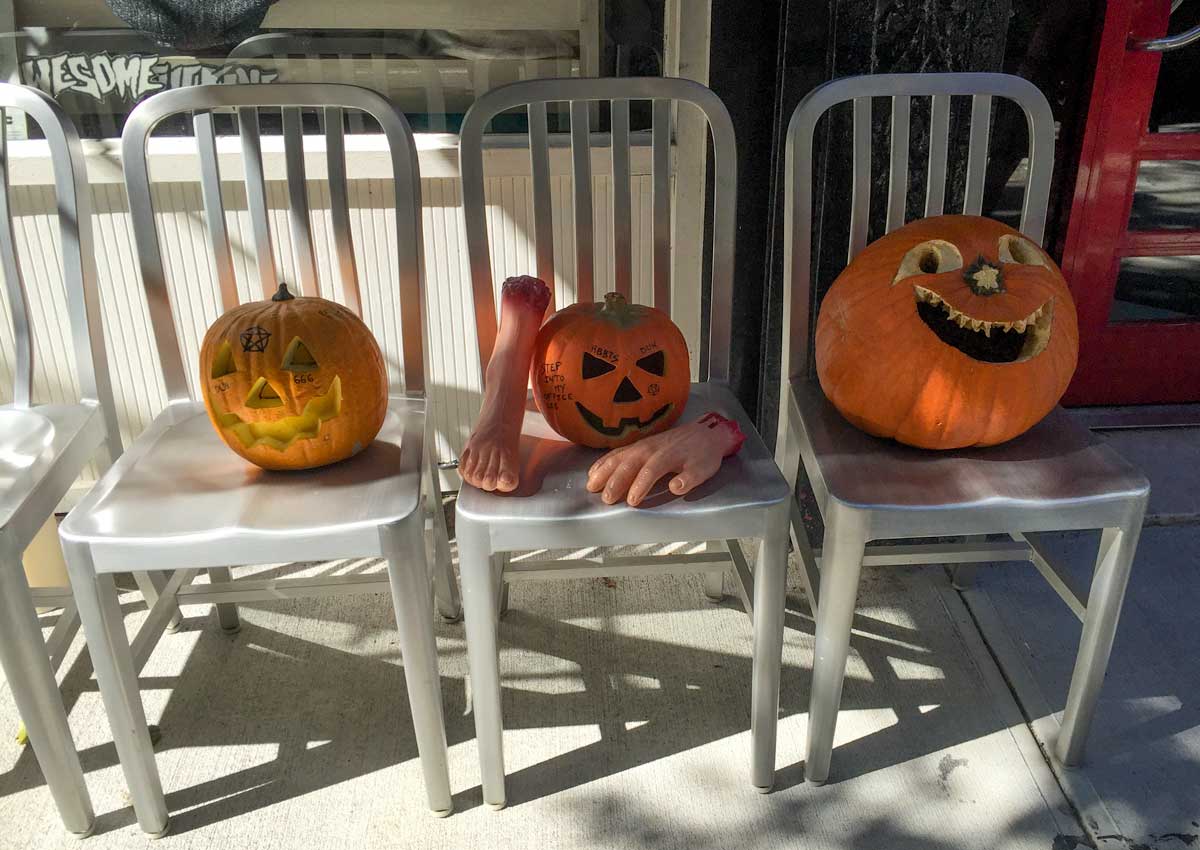 Pumpkins, pumpkins everywhere
Leaf peeping in the Hudson Valley
Want to escape the craziness of Manhattan and get a taste for the great outdoors? Head up the Hudson Valley. The Metro North Hudson line takes you for a pitcuresque ride alongside the river, past rocky escarpments, thick, colorful fall foliage and past cute riverside townships. On the Jersey side of the river, visit Bear Mountain for hiking. In October, take an Oktoberfest booze cruise or fall foliage cruise (depending on your age and state of mind), for a lazy way to experience the rich hues. To get a full immersion, stop at Cold Spring for access to a maze of hiking tracks that lead you up to the top of Breakneck Ridge, giving you a panoramic view of the Hudson Valley.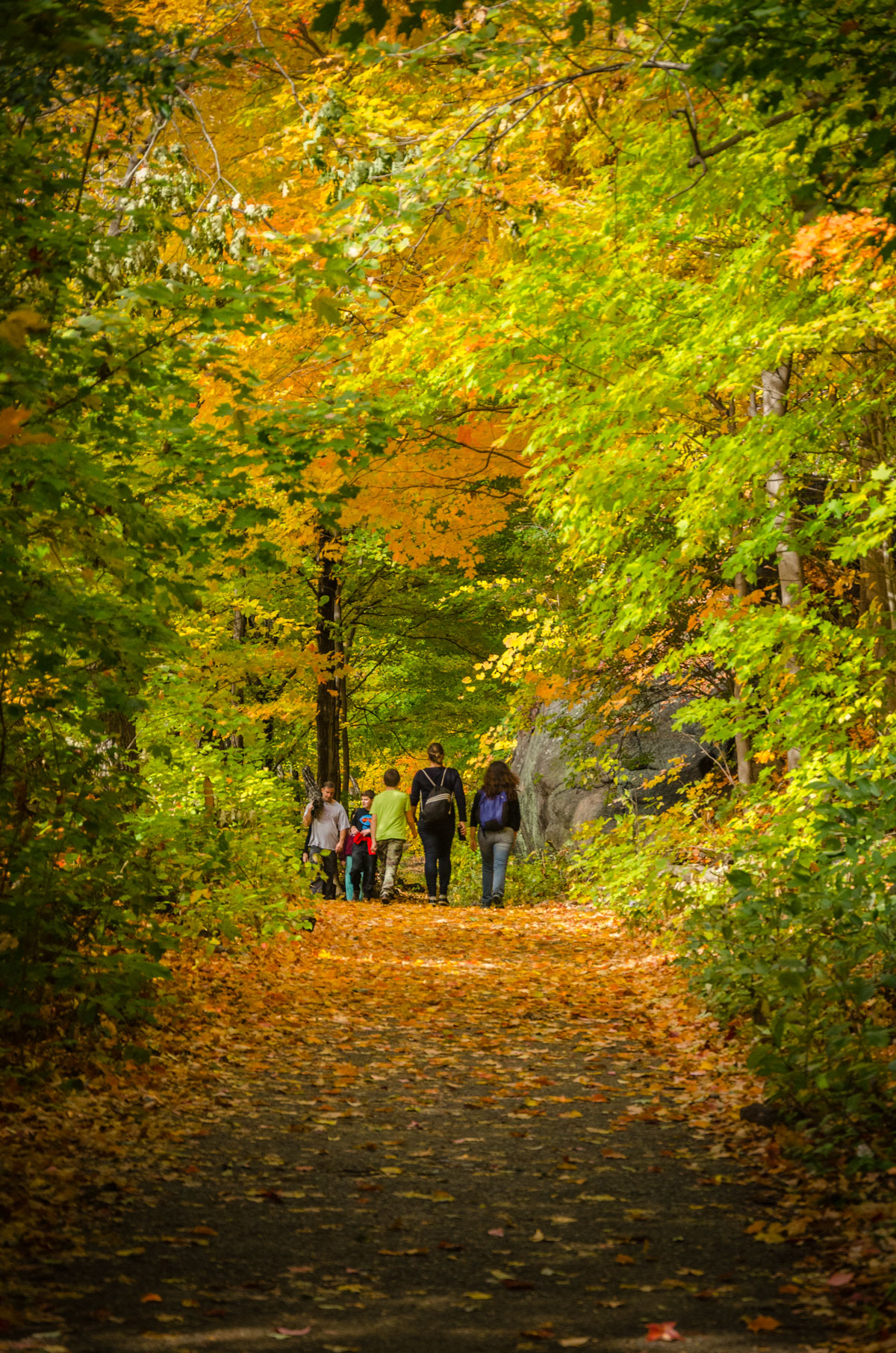 Explore the autumn wonderland of Cold Spring
Corn Mazes
Corn mazes are a huge drawcard for New York families. Acres of corn are cut into intricate and admittedly quite complicated mazes to get lost in. Mazezilla in Pennsylvania is a standout for its sheer scale. It's large enough (at 17 acres) to have people watching from a tower in the middle, offering advice when frustration kicks in.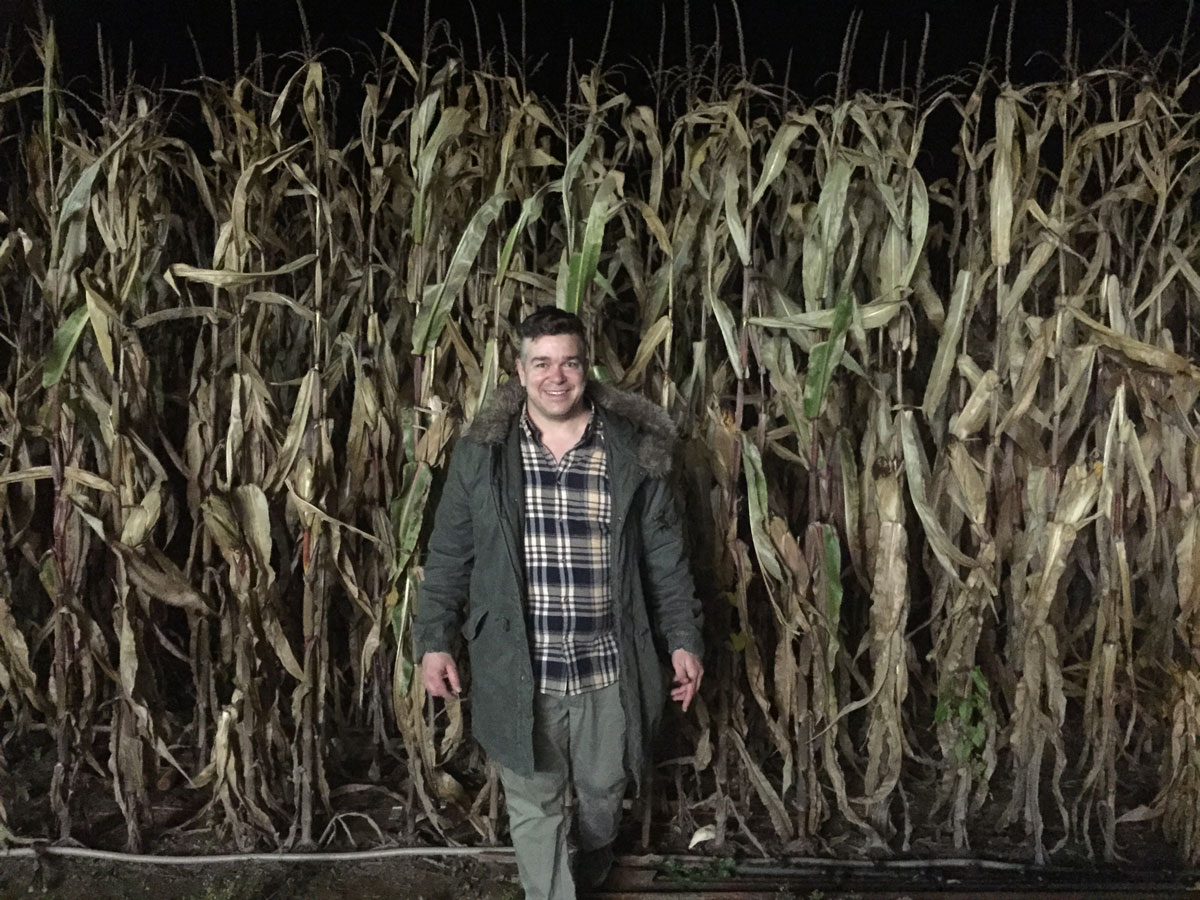 Apple Picking at Fishkill Farm
The Big Apple isn't called that for nothing. Apples are everywhere and they taste best when they're farm fresh. For visitors to NYC, pick up fresh apples from one of the many green markets. The biggest and best is at Union Square, though they can be found in most neighborhoods on any given Saturday. A cup of hot apple cider can blast the chills away. Super sweet and refreshing, they are generally of the non-alcoholic variety unless they are hard cider, which denotes that it is fermented.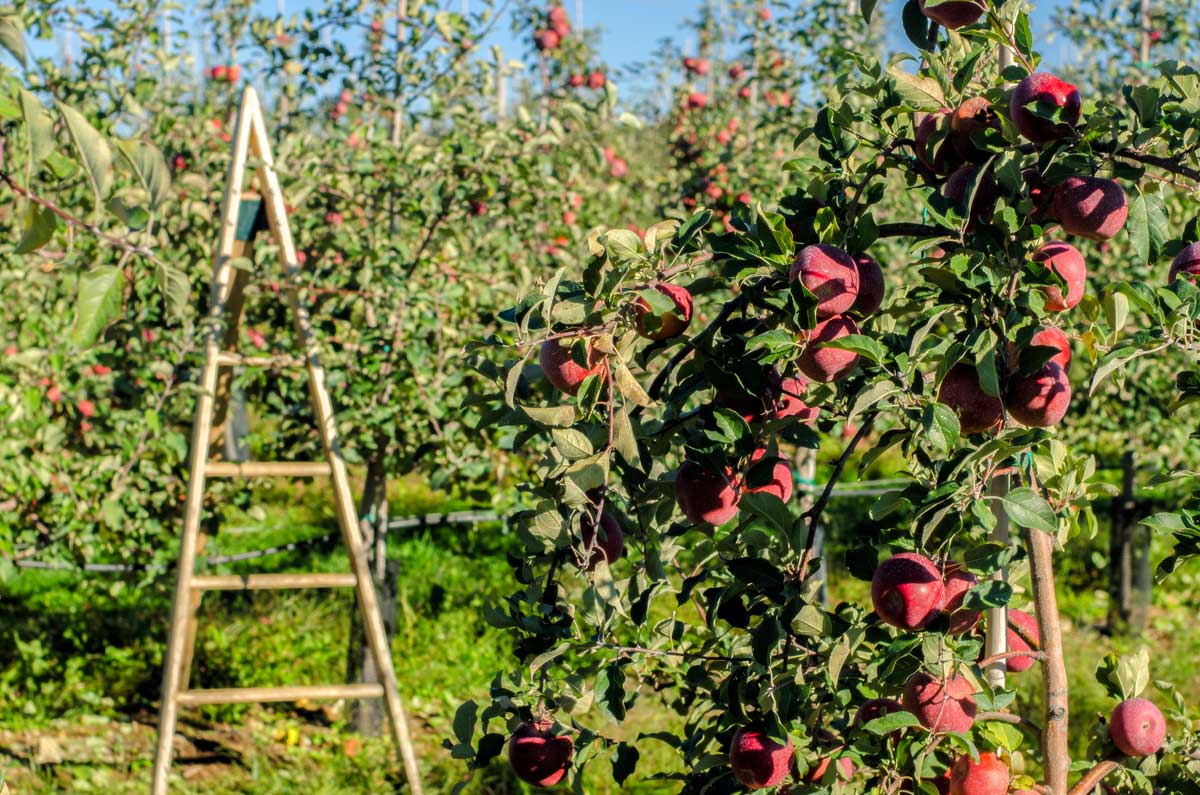 Nothing tops apples fresh off the tree
Far and away the best apples come straight off the tree. There are several major farms offering fruit picking experiences within an hour or two of the city. Fishkill Farms is a stand out. From July to September, their orchards are full of the crispest, sugary apples of all varieties. You can fill a sack for $17. They also have fields of pumpkins, herbs and cabbages. The farm is a popular draw and the roads there can be gridlocked at the peak of the season. The wait is worth it as there are also delicious barbecue treats and apple cider donuts.
Macy's Thanksgiving Parade
Gigantic helium balloons floating down narrow canyons of skyrises. It's a vision we've all seen on television, but what is it like in person? The parade starts on the upper westside, attracting hundreds of thousands of spectators as it makes its way down to Macy's on 34th Street. Thousands of marching bands, dancers and more than a few celebrities make appearances on ornate floats or running between the floats and the balloon carriers. On the year we went, KISS were on a float as were the cast of Sesame Street and the Jonas Brothers. Get there super early if you want to secure a spot right on the fence, but it gets crowded and you'll need to time it to try and survive without the need for a bathroom trip. Otherwise, head up the night before to the streets around the Natural History Museum where you can see the balloons being inflated in preparation for the big parade.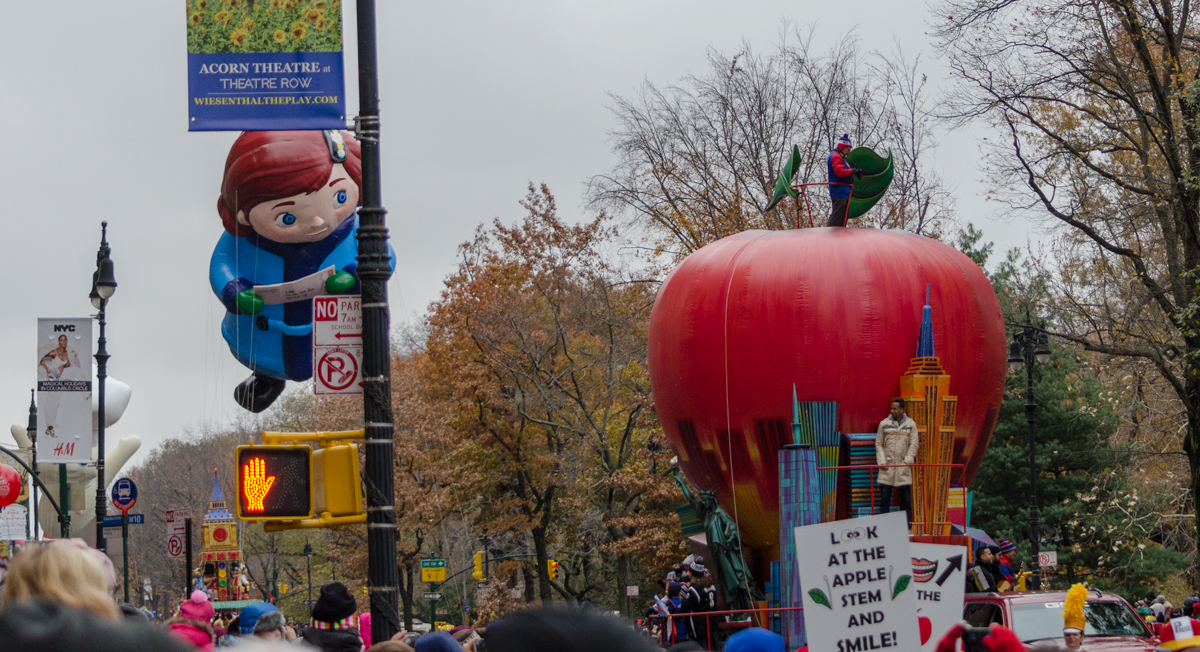 Yes Virginia, there is a Santa
The Feast of San Gennaro
The annual Feast of San Gennaro runs for eleven days in September. A traditional celebration for Little Italy residents (and the larger Italian community that lives further out these days), it celebrates the Roman Catholic faith, interspersed with live music and canolli and meatball eating competitions. The most sacred day is the Tuesday, where they celebrate the patron saint of Naples with a high mass and solemn procession carrying the Statue of San Gennaro.
Follow & Connect with us